Nurture Your Business with SalesBabu Sales CRM Software
---
Online Sales CRM – Start Selling Smarter, Better and Faster
Automate Your Sales Force & Streamline your Sales Process
by Implementing SalesBabu Sales CRM Software.
Build Everlasting Customer Relationships With The Most Trusted Sales CRM. Implement Sales CRM Software to Streamline Your Business Processes!
---
---
What is Sales CRM software?
At every touchpoint, a sales CRM helps you engage with prospects throughout the sales process and retain more customers. It helps to streamline every step of the entire sales pipeline and enhances the overall customer journey with automation.
In fact, many CRM users mentioned that using the sales CRM software had a substantial impact on customer retention. Cloud Sales CRM comes with a set of features that empowers your team to perform better and faster. You can streamline and simplify your sales process by automating administrative tasks, data entries, and contact management with the help of a CRM system.
Moreover, an efficient sales CRM application provides a 360-degree view of the sales pipeline so you can check which deal requires immediate action and set the priority accordingly. Along with streamlining and simplifying the sales process, sales CRM software also helps you save valuable time and manage your tasks effectively and smoothly.
Starting with prospecting, and then going through communication, lead scoring, contact management, sales pipeline management, activity tracking, to sales reporting, sales CRM offers it all. Thus, a sales CRM helps sales reps engage contextually with the right prospects, align different functions in your company, and grow relationships with customers.
SalesBabu CRM empowers a global network of customers and empowers them to convert more leads, engage with customers, and increase their revenue. Transform your business with the most trusted online customer relationship management software.
At our online CRM software, we looked at the way salespeople were using CRMs, and we found a lot of places where the CRM was adding extra work to those salespeople and the CRM was getting in the way of their process. So it was definitely worth exploring what it could do on the CRM sales side of things.
With our Sales CRM Software, we wanted to build a system that sales reps actually wanted to use. And the way that you do that is by reducing the amount of work the sales reps have to do in order to use the system and increasing the amount of data that they can get out of the system. Thus, SalesBabu CRM is leading and is a top Sales CRM Software in the market today with efficient features.
With Sales CRM, we see that our salesman is going in armed and ready for battle. They can already see the dialogue that's occurred with that customer. They're seeing the content that they consumed. They're seeing how they've transitioned through the funnel, what's made a difference, and maybe what hasn't. So that when they go in contextually, they're able to start at where that customer's needs, start at the interesting point. That has immediate benefit back to us and obviously value to the customer. So with most CRMs, the focus is actually manually inputting all of your interaction points into the CRM. Therefore, SalesBabu CRM is configurable as per the requirement and is the best sales CRM tool. Many of our customers are happy and have rated our product as the best sales CRM system.
With our Sales CRM software, it's actually the opposite. A salesperson has to do little or even no data entry whatsoever, and the system is actually giving sales rep information back. CRM is an important decision. And the hope was that we would see some meaningful metric changes in the metrics that were important to us, that lead conversion ratio, and that sales productivity cycle. And that's what we've seen. Cloud Sales CRM Software has shown us that they are the tool that can get us to where we need to go. For a free CRM software demo, click here. Our sales CRM software for small businesses as well as medium and large enterprises gives an overall view of the pending activities, sales/opportunity pipeline and pending customer complaints.
Sales Funnel & Sales Stages In CRM
Potential or prospective customers do not act in the same way as qualified or returning customers. In order to achieve the best performance out of all of these players, you need to properly define the sales stages in CRM. To know which stages you need in your sales CRM pipeline is the first step to moving customers through the sales funnel. We provide sales CRM solutions that are feature-rich, affordable and suitable for businesses of all sizes and industries.
Few CRMs like SalesBabu have default stages that help you get started, while others let create your pipeline from the beginning. We will run through the most common and simple sales stages so that you can create a sales pipeline in CRM that makes the most sense for your business. As B2B and B2C companies have different sales stages, the focus here will be on B2B sales. Seven stages of the sales funnel help a sales team move customers from one stage to the next to achieve success in the sales process. Close more sales smartly with our best sales tracking CRM software.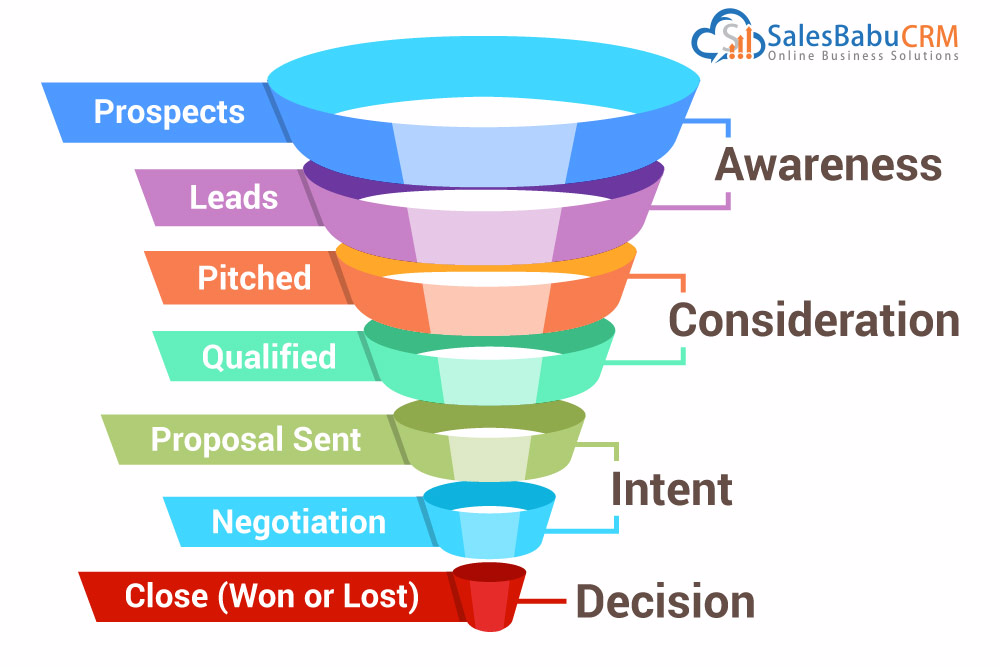 Sales Funnel Management
The sales funnel simply portrays how leads pass through your sales process from start to close. It is only a visual portrayal of the numbers game in the form of a funnel; there's more to it than meets the eye. If you analyze or evaluate the number of leads who enter your sales funnel and the number who convert to customers, you will probably find that there's a huge dip.
Sometimes prospects quit off the sides of your funnel when their needs don't match the services that you provide. While it's almost impossible to retain every prospect who enters your funnel. This is important for your sales team/rep to make efforts to retain the ones who are ready to buy or avail of your services.
But, given the volume(number) of leads that fill your funnel, sales teams have a tough time converting those leads into customers because they cannot detect the hot from the cold. This results in unqualified hot leads in the top of the funnel that either drop out due to slow response times, or remain stuck in the middle of the funnel, eventually becoming cold leads. For a business, this means missing out on important opportunities. And, that's just one leak. There are more ways you lose leads in this sales funnel.
So, how can you mark out and stop these leaks to take advantage of all the potential revenue in your sales funnel? Make use of CRM (Customer Relationship Management) software. You can qualify leads, monitor and track their activity at every sales stage of the buyer journey, and follow up automatically at the right time.
Adopting the best Sales CRM software positively impacts sales teams' performance and boosts your sales. But what most users(Sales Rep/Team) fail to realize/understand is that CRM software is not just a customer database; it's also a beneficial sales CRM tool for managing the sales funnel and pipeline. Sales CRM software helps you define your sales process, identify leaks in the sales funnel, and streamline the conversion process to bring leads down to the bottom of the funnel.
Sales CRM software is therefore one-stop-shop for your sales teams. It can be the variation between winning a deal and losing it. It can also be your gateway to healthier pipelines, increased sales productivity and better coordination between (and beyond) teams. But at its core CRM software helps you build lasting relationships with your customers. Our Sales CRM App drives business performance anytime, anywhere, on an Android device. Request Free Product Demo! 100% Cloud Platform and Real-Time Data and drive your sales team with Sales Force Automation. Our simple sales CRM is feature-rich and suitable for businesses of all sizes and industries. It helps the sales rep to organise, track and sell with ease. Grow & manage your business efficiently with our sales CRM software for small businesses. Analytics powered CRM software to help you optimize sales, improve customer service metrics, and streamline operations.
A Unique Way to Optimizing Sales
Our Sales CRM software is powered by rich features to streamline your sales with predictable prospects leading to predictable revenue.
Lead Sourcing from multiple channels
Lead scoring & distribution
Sales follow up & Tracking
Combine and streamline diverse sources of leads such as email, calls, web forms, marketing campaigns and channel partners into a single dashboard. Meanwhile, the lead management system gives you gives real-time updates for each prospect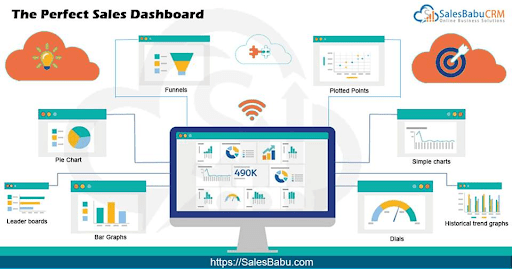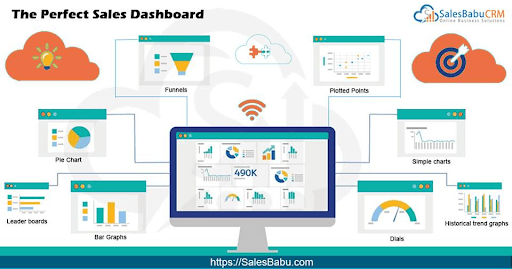 Automate routine/recurring tasks & save more time.
As your sales team grows, you need to make sure the processes you have designed can scale and that the same level of attention is given to your customers and leads. Automate repetitive tasks with SalesBabu CRM so that your sales team can spend less time on data entry and more time selling.
What is SFA in SalesBabu CRM Software?
SFA software in our sales management CRM systems helps the manual sales functions, sub-functions to be done from a techno perspective. In other words, sales functions or sub-functions of the market are undertaken by technology or automating manual processes of sales sub-function is called SFA. We are already aware that top sales CRM systems help in managing all aspects of a customer's relationship with an organization to increase customer loyalty, retention and it's profitability.
Therefore, SFA in sales CRM Software is a system that automatically tracks all of the steps in the sales process. The purpose of SFA in CRM software is to improve the sales of a company. We are in demand as a software – Sales CRM India with respect to sales CRM and have developed the best sales CRM tools. Our product CRM for the sales team is most efficient and effective acts as a booster for a sales process in any business vertical.
CRM In Sales Force Automation (SFA)
SFA is a system that automatically tracks all of the steps in the sales process
SFA were originally meant to improve sales productivity and encourage salespeople to document and communicate their field activities.
Objective of SFA was – they are becoming increasingly focused on cultivating customer relationships and improving customer satisfactions.
SFA in SalesBabu CRM Software Helps In
Sales Process/Activity Management
Reduce cost of sales (fewer errors,less duplication)
Territory/Region Management
Contact Management
Lead Management
Knowledge Management
Role of SFA
Focus on cultivating customer relationships
Improving customer satisfaction
Changing hiring practices & job role description to include use of CRM
Synchronize information with the corporate/server database
Account Management
Opportunity Management
Activity Management
Revenue Forecasting
Reporting & Analysis
Field force Automation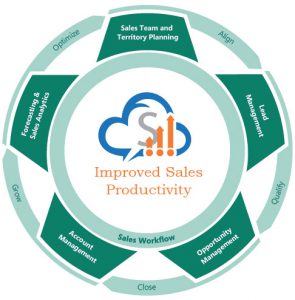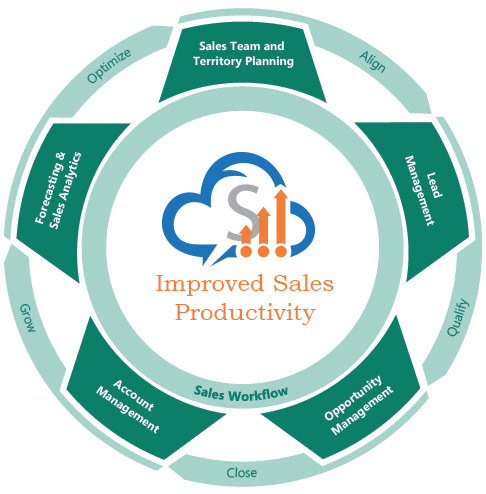 Improved Sales Productivities
Sales force automation (SFA) software from SalesBabu is the most widely used as Sales CRM Software tools and Sales Automation Software, speeding and streamlining all phases of sales from lead management to analytics and forecasting. Streamlining & Increasing Sales through SalesBabu Online Sales CRM
With SalesBabu Sales CRM Software grow your accounts, find new customer and close deals faster – from anywhere.
Close more deals with Sales CRM Software:
No matter the size of your company, all sales reps share one common goal — the desire to be a top performer. SalesBabu Sales force Automation Software can help with that. Track all your customer information and interactions in one place, anywhere. Best practices and in-line intelligence help move deals along faster.
Accelerate productivity:
Every day and every deal. Here are exclusive sales features to help you focus on what matters most: working with customers to close deals. Anywhere, No matter if you're a representative in the field, an inside sales representative, or you just prefer to work inside your email inbox, do more, from anywhere. Even better, automate complex business processes to drive even more productivity.
Make insightful decisions:
From insight to action, there's nothing more satisfying than turning data into actionable insight that everyone can access from anywhere. With our Sales Force Automation Software, information is in one place so it's easier to prioritise and make quick decisions based on the most up-to-date information. And do it all from any device — a laptop, a phone.
Dashboards offer a real-time picture of your business at a glance. Dig deeper with detailed reports that anyone can create. And access your reports and dashboards from anywhere. Sales forecasting – Fast, easy, accurate. Get a real-time view of your team's forecasts. Use in-line editing, override visibility, multicurrency support, and more to stay on top of your business.
Nurture more leads:
Build your own "lead machine" to improve conversion rates and grow your revenue. Nurture leads until they're sales-ready, then route them to the right reps at the right time. Track the effectiveness of marketing campaigns, making every lead a quality lead. Get the right sales data at the right time. Connect with key decision-makers faster.
Easily plan territories. Increase sales and marketing productivity with the latest, most accurate data. Our Sales Force Automation (SFA Software) helps you with lead management, sales tracking, sales forecasting, and more, without the hassles of software. Click here to know more about the benefits of SFA Software.
Budget
After analyzing and understanding your business requirement, determine the pricing structure that'll suit you best. Check for the hidden costs in terms of support, maintenance and implementation.

Scalability
Your requirements grow when your business grows. An advanced sales CRM tool with pay-as-you-grow pricing should support your business needs as it scales.

Business use case
Assess the size of your company and requirements from the CRM system. While choosing a CRM platform, make sure it fits right into your business ecosystem and solves all your sales challenges.
Ease of use
You need CRM software that automates your business process and makes your life easier. So choose a Sales CRM system that is simple, easy to use and intuitive. It shouldn't make you roam around the application to get work done.
Why choose SalesBabu for An Online Sales CRM Software?
In most B2C businesses, the journey of prospect-to-customer is never candid. In fact, the path-to-closure is not so simple.
In a sales journey, there are multiple stages involving different channels, processes, teams, and touchpoints. SalesBabu CRM connects them all – processes, distributed teams, and touchpoints and provides you one complete end-to-end sales execution platform for your digital teams, support centre agents, on-the-go teams (sales, partner onboarding, service), and operations. SalesBabu CRM eliminates all the noise that your teams constantly wade through and allows them just to focus on just their next task, enhancing their efficiency and helping them sell more and more.
Execute your entire sales process with SalesBabu Online Sales CRM Software. Transform your sales across all channels. Bring all your products, teams, and processes to one cloud-based platform (digital, call centre, or field agent-driven). Never, ever miss a sales opportunity and boot your business growth.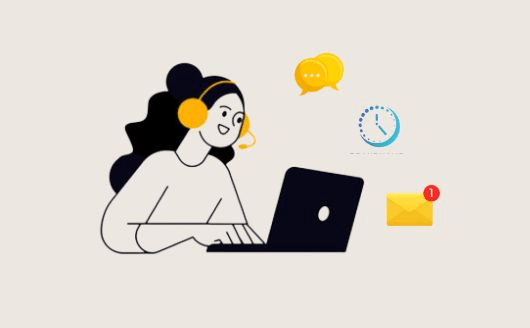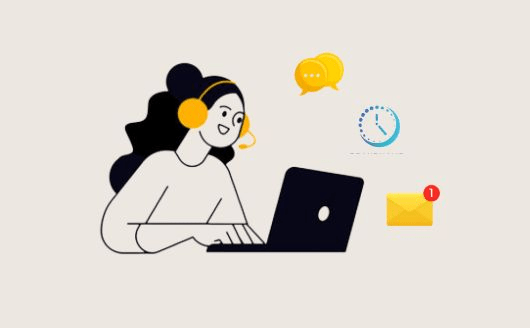 Looking for a CRM?
Try SalesBabu CRM, a cloud-based CRM solution for your sales and marketing teams. SalesBabu CRM helps businesses scale faster and puts refreshing business software in the hands of small businesses, as well as enterprises.
If you're looking for an easy-to-use, ready-to-use CRM, we're here.