Enhance Your Customer Engagement Process
Online CRM Software
Create Cordial, Long Lasting Relationship with your Customer by making them feel
How Important they are for you & your Business.
Streamline your Sales Force by Automating them with Proper Contact management, Lead Management, Follow-Up Management & Proposal Management.
24% of salespeople's time is spent searching for information

Information overload has caused nearly 9 in 10 salespeople to lose opportunities

Nearly 3 in 4 salespeople believe they could close more deals with big data technology

Businesses could earn nearly 55% more with just 10% increased accessibility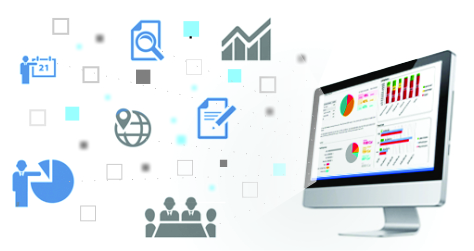 Implementation of SalesBabu Online CRM Software streamlines your sales & marketing processes, by automating your sales force.
Read More…
Streamline and Automate your After Sales Process & Earn Customer Loyalty by Implementing SalesBabu Service on Demand. Which facilitates proper Complaint Management, AMC Management, Warranty Management, Service Call Scheduling, Real-time Spare Part Consumption Reports, Manage Multiple Service Quotations and Improve Installation Management.
Generate complaint ticket number

Easy escalation & Activity tracking

Maintain & Schedule PMS visits

Visibility of AMC / Warranty status

Manage case nature and resolution

Efficient complaint handling process

Track Serial no. of additional accessories

Track Sr. No. against installation & manage remarks

Manage details of additional accessories of products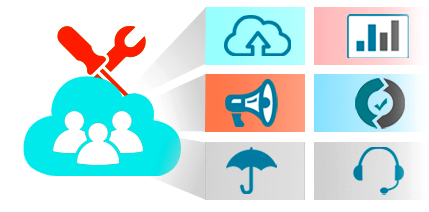 Implementation of SalesBabu Online Service On-Demand CRM Software streamlines your after-sales support & customer service processes and increases your sales force productivity.
Read More…
Streamline your work force according to your Industry type. As a demand industry specific CRM Grows, Software as a Service (SaaS). Online CRM Solutions catering industry specific needs, the product includes Lead Management, Opportunity Management, Quotation Management, Order Management, Activity/Task Management, Product Installation, Accounts Management, Contact Management, Complaint Management, AMC & Warranty Management, Service Call Scheduling, Inventory Management, Purchase Management, CRM Analytics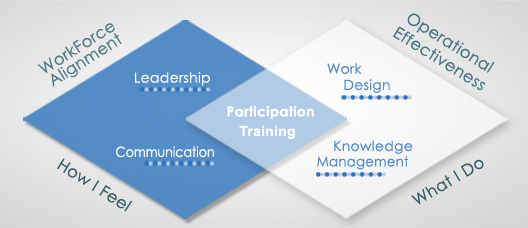 Implementation of SalesBabu Online CRM for Industry Verticals Solutions streamlines your business processes and increase profits by saving on operational cost.
Read More…
Easily manage your customers, accounts & close more deals with SalesBabu Small Business CRM . Web-based CRM Solutions catering various industries like Service, Contact Center, Sales & distribution, Retail, Travel, Education, Real Estate, Manufacturing, Pharma, Chemical, Medical Devices & Lab Equipments etc.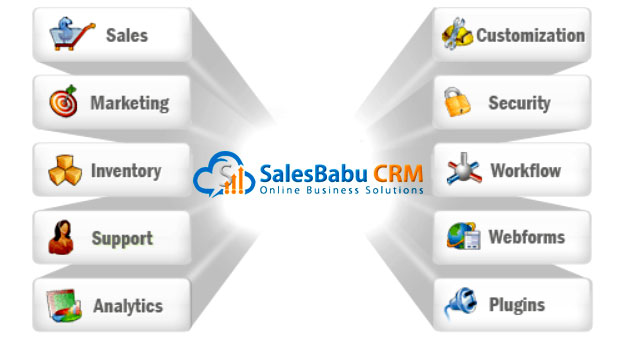 Implementation of SalesBabu Web Based CRM for Small Businesses Solutions streamlines your business processes like Marketing, Sales, Support, Inventory, Analytics and increase profits by saving on operational cost.
Read More…
Customer Relation Management (CRM) Software
is a revolutionary technology product enabling small and big businesses to manage their customer data centrally, automate business processes, streamline sales force and enhance customer service experience with excellence by managing customer contact history. Processed information provided useful metrics to support the sales and marketing process with a competitive advantage. Online CRM Software facilitates anywhere information with one click that decreases system dependency for your sales executives.
Efficient Lead Management
Strategic Product Management
Accurate MIS Reports for Management
Enhanced Automation of Downstream Distribution Process
Streamlined Sales Process, Follow- Management, Quotations and Invoices
Above all, Peace of Mind and Better Focus on Core Functional Activities
Reduce Communication Gaps across all Levels as you can make multiple CRM users for information access
SalesBabu is offering a cloud-based CRM software that allows the sales team to store all sales enquiries, manage qualified leads, and instant follow-ups, capture maximum information about customer requirements and store multiple contacts for each customer. Our online Customer Relationship Management (CRM) software offers Indian businesses to track their sales, leads and resources online at any time. It is the best CRM Software tool available to provide data analytics that reveals the actual picture for planning and strategic implementation.
SalesBabu Online CRM Software is hosted on a reliable platform where customers get :
99 % application uptime with highly scalable servers
Complete data security on highly reliable servers
Application data retrieval ensures high performance for information stored in the system.
In India due to vast diversity in the management of small and medium enterprises, the company has to face a lot of challenges – right from low skilled manpower in all the departments to improper utilization of resources, backed by lack of proper planning by his people. SalesBabu is India's best online CRM Software provider when it's come to affordability and reliability of services.
Your customers are important to your business. In fact, no matter what your industry, no matter what your focus, no matter what kind of products or services you offer, your customers are the single most valuable asset of your organization.
Customers give your company a sense of purpose and direction. They provide invaluable feedback and serve as a springboard for new concepts and ideas. And let's not forget about the revenue they bring in. When all is said and done, customer satisfaction should be the number-one focus of any business. This means more than simply appreciating your customers; it means understanding them.
Here SalesBabu CRM plays a vital role. Our Online CRM Software is a high-quality tool, which offers a number of advantages that will you identify understand, and assist your clients so that you'll never have to worry about losing revenue as a result of incomplete data. Here are a few benefits of CRM software that can help your company find success.
Improved Informational Organization: The more you know about your customers, the better you'll be able to provide them with the kind of great experience that really pays off. Their every interaction needs to be recorded and documented for ready reference as and when required. For this, your organization need to think beyond sticky notes and disorganized filing cabinets and start utilizing advanced organizational technology. Cloud-based CRM systems not only organize received data; you can access the stored data according to your requirement and that too with your ease. No matter who it is that is helping the customer in question, they'll have the same actionable data instantly available. This will result in less time wasted for clients and employees.
CRM for Enhanced Communication: Many times it is possible that the point of contact in the organization is not present for a customer. In this situation, anyone in the organization could help the customer with the same information readily available to the customer. Since the same information is available to anyone in the organization with internet and login access. As such, it won't matter who it is that is currently assisting the client, because they'll be working from the same information. And given that CRM is cloud-based and accessible from any device with an internet connection, the communication benefits of mobile CRM are not limited to the office.
CRM Improves Your Customer Service: Your time is valuable, but so is your customers' time. And, should your customers experience a problem that needs resolution, they're going to be unhappy unless that problem can be taken care of quickly. With CRM, as soon as a customer contacts your company, your representatives will be able to retrieve all available activity concerning past purchases, preferences, and anything else that might assist them in finding a solution.
Automation of Everyday Tasks: Completing a sale is never as easy as just getting a customer to agree to commit. Along with the surface details of any sale, there are hundreds of smaller tasks that must be completed in order for everything to function properly. Forms need to be filled out, reports need to be sent, and each issue needs to be addressed—these ancillary chores are a time consuming, yet vital aspect of the sales process. The best CRM software is designed to take the burden of many of these tasks off the shoulders of your employees, thanks to the magic of automation. This means that your representatives will be able to focus more of their efforts on closing leads and resolving customer pain points, while the automated CRM system takes care of the details.
Improved Analytical Data and Reporting: Miscalculated data should not be the reason you cannot succeed, with CRM this is no longer a possibility. CRM systems store information in one place which leads to improved analysis of the data as a whole. Easily integrated with different tools or plugins, you have the ability to generate automatic reports to maximize your time. Personalize your dashboard views to quickly locate information needed such as customer information, sales goals, and performance reports to reach untapped opportunities. With better reporting data you can make resourceful and effective decisions to reap the rewards of customer loyalty and long-run profitability.
The key to giving customers what they want lies in understanding them, and a CRM system does just that. It facilitates things by giving you and the customer, ease of communication, organized data, and improved customer service. All of this will streamline the process of making sure needs are met and actions get resolved in a timely manner.
Your customers are the most important part of your business, and keeping them happy should be your top priority. Don't put your business at risk; invest in the best quality CRM software tool, and prove to your clients that you care about their satisfaction. The CRM process shouldn't be about working harder but about working smarter so that your customers get what they want, and you do too.