Get GST Ready Invoices
Singup and start creating legally valid GST invoices online with few clicks, save time and money. No accounting knowledge needed to used SalesBabu GST Billing Software.

One place for all your billing needs – India's most comprehensive billing software
No matter what your business's specific billing requirements are, SalesBabu can help you!
SalesBabu GST Billing Software can handle:
Sales invoices
Purchase invoices
Credit and debit notes
Advance payments/ receipts
Refund vouchers
Delivery Challans (for supply on approval, supply of liquid gas and other)
Invoices that fall under aggregate/ exempt categories
Amendments to invoices
Comprehensive place of supply rules
Reverse charges
SKU-level discounts
Easy-to-use E-commerce bills
Handle TDS and TCS declarations
Imports and exports
Auto-populate tax rates based on HSN/ SAC master
Auto-populate customer/ vendor details based on contact master
Simple Excel-like filters for efficient billing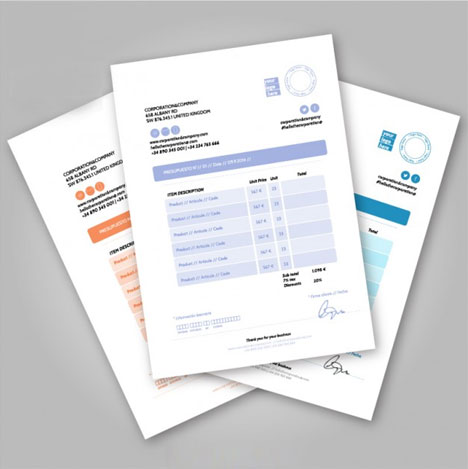 Why do you need a GST-compliant billing software?
Manual invoicing becomes inefficient for compliance and reconciliation – 20+ mandatory data fields in each invoice
Your customers will demand accurate GST-compliant invoices to claim their Input Tax Credit
Inability to provide accurate and timely GST-compliant invoices could mean losing your customers
GST TAX Benefits & Possible Issues
GST is probably the biggest tax reform ever made in India, so read along to see the major benefits this could bring to your business.
GST Tax Advantages:
Free Movement of goods
Eliminating CST (Central Sales Tax) plus other state entry taxes, free movement of goods across the country has been enabled with the help of IGST. This means that businesses will be able to sell more in other states, helping the logistics sector save more annually.
Reduced costs
By applying a single tax, the cost of goods will go down. Businesses will benefit from reducing this tax burden and consumers will enjoy cheaper products. GST tax is beneficial because it only applies to value addition and removes tax cascading.
Easier tax compliance
The simplified tax structure results in reducing the hassle filling tax forms by merchants. All aspects from registration for GSTIN to filing monthly tax returns and payments will be managed through the online GST portal.
Simplified tax collection
With less tax laws, there will be less intervention from tax authorities. GST will combine all current tax departments and authorities into one, hopefully bringing more transparency.
Reduced Excise Duty Exemptions
The government loses around Rs.3.1 lakh crore due to excise duty exemptions. With GST, the number of exemptions offered by the government is expected to lower, thus minimizing the loss.
GST Issues for small businesses vs Advantages of using GST Billing software
POSSIBLE ISSUES FOR SMALL BUSINESSES
Using GST Compatible Invoices
Invoices that are compatible with the GST system need to be issued and double checked to ensure they have the correct data structure.
Keep all invoices for claiming input tax credit
Storing data on computer hard drives is messy, data can get lost or someone can accidentally delete important files.
Get paid on time
Because GST returns are done 3 times in a month, businesses need to make sure they have enough cash flow to run the daily operations.
Apply the right amount of tax, no errors allowed
GST rates and structure are meant to be easy to use, but every business has to make sure they use the right tax rate for every invoice they make.
Easy access to financial data
Businesses will need to have all their data in an easy to access place, ready to be uploaded to the GST servers.
Allocated budget for adopting GST
Adapting to GST will most likely cost any business money. Small businesses don't have the budget of big enterprises and can't hire a team of accountants and advisors to help, so what will they do?
ADVANTAGES OF USING GST BILLING SOFTWARE
Have ready to use GST invoice templates
Make the right invoices for your clients with readymade GST invoice templates. Have your invoices report available in a GST compatible format, in just a few clicks.
Control your financial data
Using an online billing system is crucial for GST. It will be much easier to keep track of all the invoices sent and manage all your payments. Filing reports also gets much easier with an integrated system and will save you and your accountant time and money.
Get paid faster!
Keep track of payments with specialized reports and know each time an invoice is overdue. Your clients will get automated notifications for payment, which helps you get your money on time.
No more errors!
In SalesBabu GST Billing Software Online you can avoid any errors by easily applying cGST, sGST and iGST for every invoice
Your data is safely stored online
Having your data easily accessible anytime, anywhere, from your computer or tablet is great. Forgot to check something? Don't worry, just log in to SalesBabu GST Billing Software Online and you'll find all your documents there.
SalesBabu GST Billing Software Online, GST ready!
Choosing billing software that is GST compatible saves you more money than hiring a full time accountant to do all the work manually.