Manage Your Vendors!
---
Purchase Management Software
Purchase management software reduces efforts and increases efficiency for correct planning regarding what quality and what quantity of product is required, the proper time when the product is required, and a proper place where it's required. Delay purchase affects the delivery of manufactured goods. Whereas, purchasing an inadequate amount affects RM Stock and delivery deadlines. Storage blocks the capital while fewer hampers production.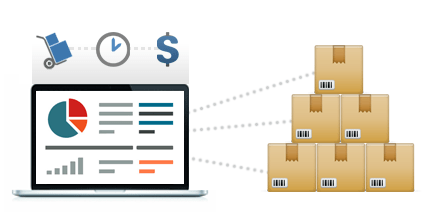 ---
Reduce Production Cost
An efficient purchase management software help reducing the production cost by avoiding unwanted expenses. Less investment in production leads high revenue afterwards .
Reduce or Synchronizes the Lead Time
Proper purchase planning reduces or synchronizes the lead time .Lead time is that tentative time starting from manufacturing of the commodity ordered till its delivery to the customer
More Reliable
Online Purchase management software is more reliable in calculating the quantities and other sort of analysis. Thus, online purchase management reduces human prone errors.
Report Generations
Being automated, online purchase management software help making reports regarding estimated purchase budget and approximate expenditure involved. It is very necessary for an organisation
Improves.
Improves Cash Flow
Purchase Management Software determines the supply of proper stock from the vendor. Purchasing the correct inventory in the right amount to meet customer demand, while eliminating slow-moving, obsolete stock leads to higher profits and better cash flow.
Increase Profitability
Purchase Management Software automates an organization in such manner where they can see scope of more revenue. Forecasting, controlling & managing inventory purchases increases productivity and sales, while reducing costs, resulting in greater profitability