Stock Maintain Software For Stock Management
---
Stock Management Software: Manage Real Time Stocks
Gain absolute stock maintenance and boost revenues with SalesBabu web based stock maintain software. With our online stock management software, you can manage inventory control levels by setting up planning rules, enhance procurement processes, and increase visibility across your stock management system in your business process. With our best and simple stock management software, you can manage your warehouse space, manage inventory, control the movement of goods within the storage location(s) or to customer sites, and reduce costs and optimise profit in your business. No matter either you are a manufacturer, retailer, distributor or wholesaler; managing stock is quite difficult for all. Keeping eye on continuously reducing stock, stock items and ageing stock can be difficult if not streamlined with proper solution. SalesBabu stock maintain software and warehouse module ensures smooth business operations by giving real time information of current stock including stock on order and ageing stock. Schedule a web based stock maintain software free demo.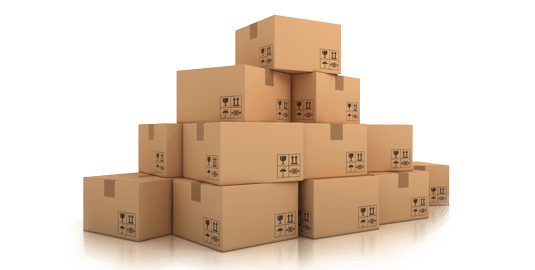 ---
Maintain Stocks
Stock management software, enable an organization to keep a track & control their stocks online and access the details anywhere and anytime. Since, you can manage product details and vendor details in stock management software, you may access stock details from single interface.
Less Time Consuming
Manual tracking of stocks in a Store, is very hectic and time consuming task. Stock management software records, product in and out quantity details and keep the stock availability updated in real time. Since the interface is user friendly and easy to access, search for any information takes less time than manual process.
Stock Centralization
SalesBabu stock management software facilitate all product and quantity information stored in one place, by which multiple retailers decreases total costs and increase total profits for the retailers. It enables the organization to have a watch and manage multi location warehouse from one place, very efficiently.
Visibility of Status
It is very important for an organization to know the exact status of its stock time to time. Stock Management Software enables an organization to track the status about an item on the basis of its quantity.
Streamline Warehouse Operations
An organization needs to manage various warehouses, sometimes it could be complicated to coordinate with all of them. Stock Management Software enables an organization to streamline the operations of all warehouses & to make a proper coordination.
Synchronizes inventory levels
Stock Management Software helps an organization to synchronize the inventory levels across all channels, in real time. It supports the sales team in a very efficient manner. Moreover, they can sell according to the available stock in the store.
Keeping Track of your Stock – Manage Real Time Stocks
With SalesBabu online stock inventory management software, you can manage your warehouse space, manage inventory, control the movement of goods within the storage location(s) or to customer sites, and reduce costs. With access to real-time, accurate information on overall inventory status. With multiple pricing levels, customers' specific pricing, batch support, serial number tracking it gives complete flexibility to manage stock inventory and warehouse effectively and efficiently. Our stock management software system helps you to save time locating items or performing physical inventories, keep regular tabs on stock availability, carry out standard inventory operations, and maintain optimum stock levels while minimizing carrying costs.
You can trickle down the minutest level of stock information of your stock with SalesBabu's stock maintain software and warehouse management module. So work smartly and get on to unleash the power of our online stock management software and achieve better results quickly. Request and schedule for stock management software free demo. With our stock software take control of your warehouse operations and enhance your business with ease. Our stock softwares are web based, affordable and simple and easy to use and grow your business.
Stock management system is a crucial component of inventory that supervises the flow of goods from manufacturers to warehouses and to the location of sale. A primary role of stock maintain software is to keep a detailed record of each new or returned product as it enters or leaves a warehouse or point of sale. Now a days Stock Management Software is highly in demand and is used in manufacturing industry to balance and manage inventory, generate bills, track product, shipment and predict and manage sales. Business houses of all size and scale use this software to efficiently plan, forecast inventory management based on customer behaviour, and reduce labour costs & manual errors to achieve quality work.
Most of the industries are now using stock manager software system because:
As the business expands, managing spreadsheets becomes difficult
Increased scope for human error in terms of faulty data entry
Inventory cannot be frequently updated (owing to the size of the stock)
Documents stored might get misplaced or damaged
Analysis of sales results and their prediction becomes a tedious task
Often the manual system may not be in sync with your rapidly expanding business
Feature to look for in a Stock Management System:
One of the crucial aspect to manage supply chain process is ensuring the right stock is at the right place and at the right time. Stock and warehouse management software streamlines operations by centralising the sales info and giving employees access permission to current and reliable stock inventory data to boost the stock management system. It should ideally deliver up-to-date inventory data, financial management and fast, easy reporting capabilities in a single easy-to-use interface which will help business houses to work smartly.
We have jotted down the features an ideal stock maintain software should possess:
1. Inventory management
Stock maintain software being designed for stock inventory management system, the full inventory stock along with individual items should be visible all times. Notifications about inventory, reorders and returns which need to reorder should be sent regularly. For company doing e-commerce businesses, the warehouse management software should be integrated with the ecommerce software. This will help tracking of the online sales and physical inventory in warehouse. Irrespective of the number of websites where you sell, the online sales can be tracked by a single software. If you are dealing with the delivery of perishable items, the stock maintain software should fulfil these needs.

2. Administrative features
The stock maintenance software should be able to generate customizable reports based on the information needed at that specific time. As multiple team members will be operating the stock maintain software, it should include customizable security access as an important feature. Suppose in case if some employees need to be shown only the progress while some employees are given permission to make changes.
For those business houses coordinating and dealing with multiple vendors, the shipment movement should be visible across mobile,desktops and tablets. For convenience the mobile app keeps all information on your fingertips. In this way you can smartly monitor and track your stock.

3. Financial tools
An efficient stock management system software allow you to update, monitor and implement payment in different currencies, calculate sales tax and automate recurring orders. This will help you to enhance your business process and increase in your profit.

How do businesses benefit from implementing Stock Management Software?
Integrating a stock management system with your warehouse inventory presents real time updates and minimises human errors. We have listed the benefits your business will gain by using online stock maintain software:
Complete chain visibility: A fully optimized stock management software gives insights about the incoming and outbound product flows.
Forecasting and planning: Along with managing stocks, they predict future product requirements.
Cost effective: By managing and predicting inventory requirements, business owners can utilize the existing shelf space more efficiently.
Scale: With growing business, the stock management software handles growth without having to include new systems. It keeps pace with the scale, be it entering new markets, stocking more inventory, launching new products or expanding customer database.
Benefits of Stock Management Software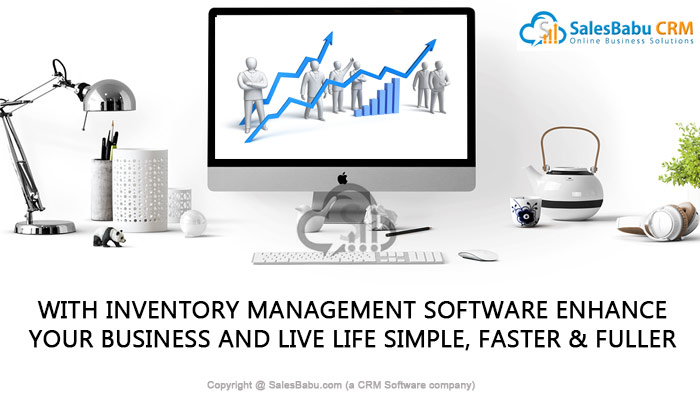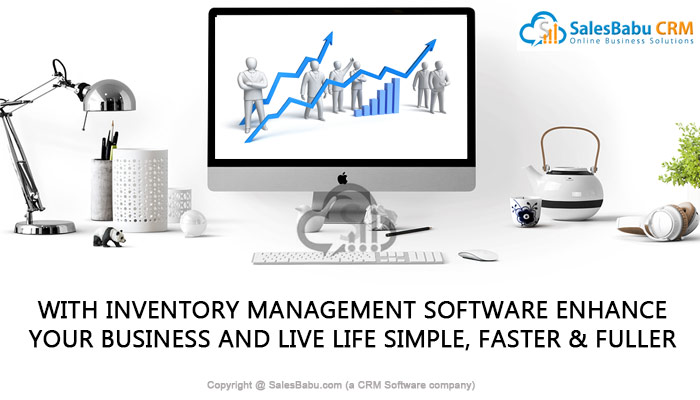 1. Maximise Sales & Profits, Minimise Costs.
For a business having a multi-channel, ecommerce setup with sales streaming in from online and offline stores. Across your sales channel you need to manage orders to minimise the loss of sales, when, consider, you need to restock the next must plan thing for the vacation season.
Inventory control is also crucial if in a business you want to minimise the carrying costs of holding stock. Keeping stock in warehouses is expensive. Insurance, taxes, theft, storage fees, natural disasters and passing fads can all potentially eat into your profits.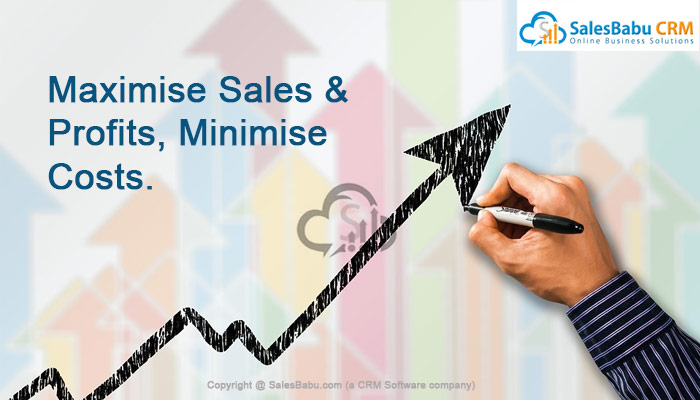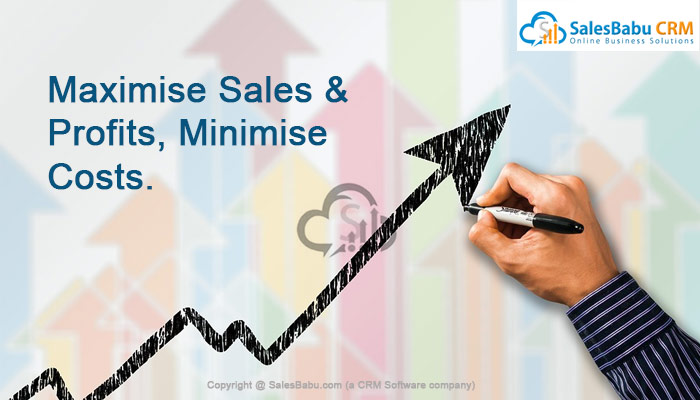 And did we mention deadstock? As it affects all of us despite your best intentions at analyzing your past sales and purchasing patterns. Technological and fashion obsolescences are part and parcel of your business if you are dealing with these.

2. Achieve Productivity & Efficiency in Operations.
Keeping or storing stock means you are tying up your money in them. You are holding your money and can't spend this fund.
You need efficiency in managing/balancing your stock levels so that your business cash flow towards positive direction. We all know what happens when your business runs out of cash, never mind profits.
Apart from this, simple reports and analytics helps you see what products are selling fast through your multiple sales channels. This is helpful in making smarter purchasing decisions and you might be able to spot a trend or two!
Do you need to manage batches and product and expiry dates?
This is important for the beauty, health and pharmaceutical industries.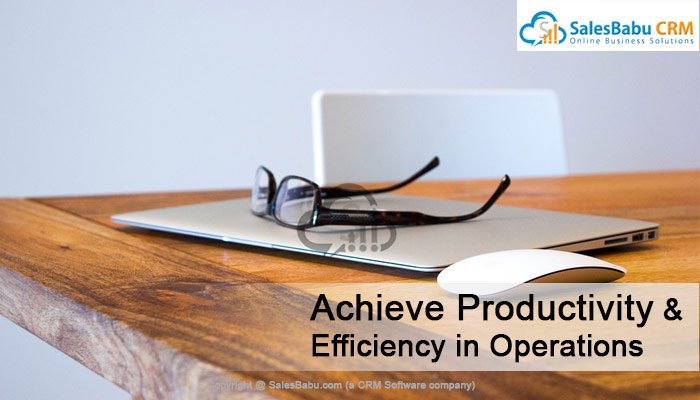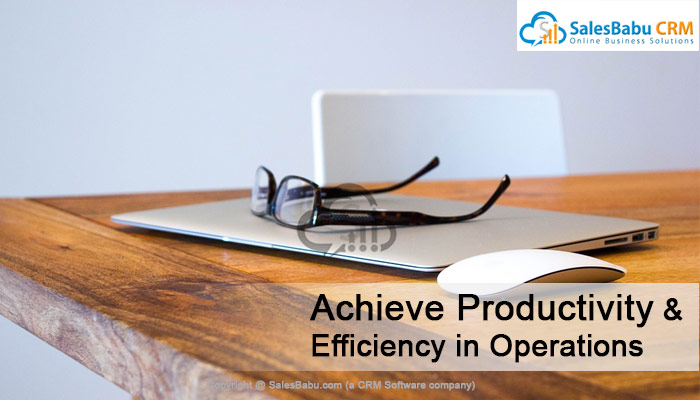 How about managing multi-matrix product variants? Or handling complex units of measurement?
All these are possible with an inventory management software solution.

3. Automation of Manual Tasks.
No one wants to sit around doing manual data entry activity or complex manual calculations with every purchase order. It's best to leave it to a software to automate these common recurring tasks for you.
Some common bugbears faced by wholesalers and distributors include the calculation of landed costs.
How do you apportion additional expense like customs and shipping duties?
Inventory maintain software should automatically divide landed costs by the proportion of the purchase cost of the product, saving you time, effort and mistakes.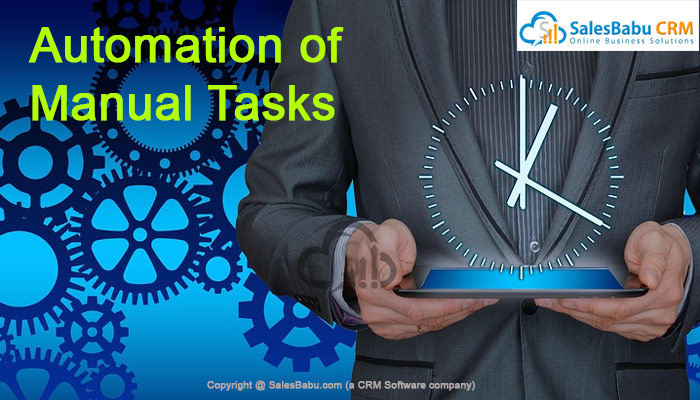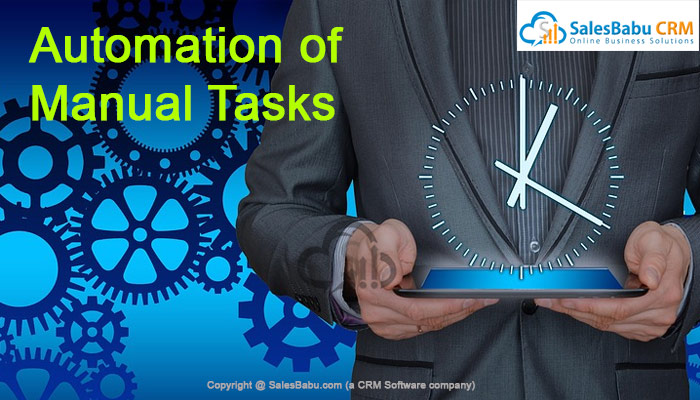 Are you constantly traveling while managing your business remotely?
Stock management software system should let you email quotations and sales orders directly while on the go. For cross-platform compatibility documents are conveniently generated in PDF format
4. Integrate your Entire Business.
Let's consider your sales rep closes a sale and creates a sales order. Stock management software helps the rest of your company work with it as it makes its way from sales to fulfillment.
Let's see how this activity is done.
In First step, admin or user management in the software can readily create user logins for each staff in your company's departments such as: sales, purchasing, administration, management and fulfillment.
A master user create job roles and assign user permissions to each user. Then these users can access modules and functions for their job responsibilities. Depending upon the access rights, it prevents them from having access to stock adjustments or transfers, or from viewing confidential financial reports.
Secondly, activity notes and tasks helps in collaboration within the team members and can seamlessly share and handover information on products, supplier, customers, invoices, sales orders and shipments. In this way everyone has full visibility in the orders until they are fulfilled.
In third steps, for fulfillment operations team can easily create and ready the shipment and pack all the items and quantity in the sales order that is yet to be shipped. With delivery order they can also issue picking and packing lists to the warehouse team to ship. When the order has been received by the customer, they can then mark it as delivered.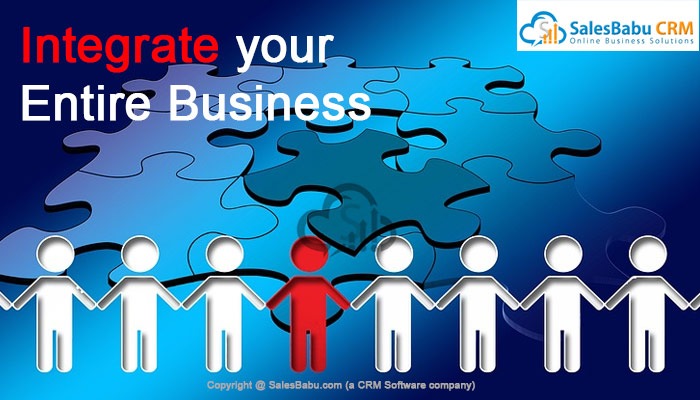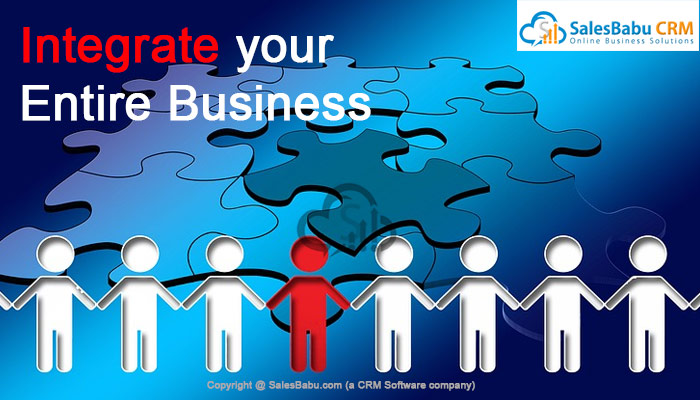 In the final step, accountant can filter sales orders by the help of their shipment status. Also, they can then issue invoices for those orders that have been shipped. When shipment is received, same customer invoices can be quickly listed and marked as paid or have a credit note issued to the customer for product returns.

5. Always Keep Your Customers Happy!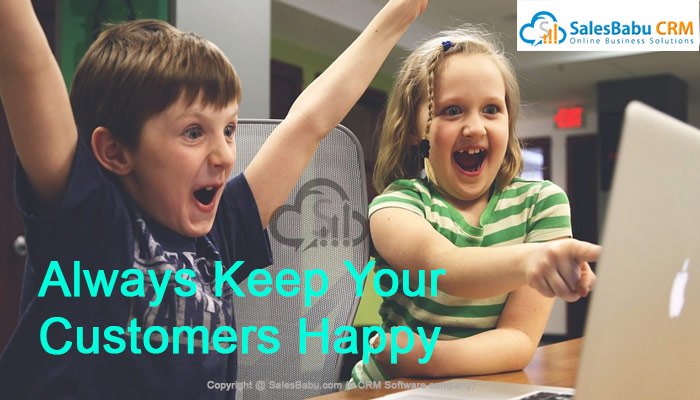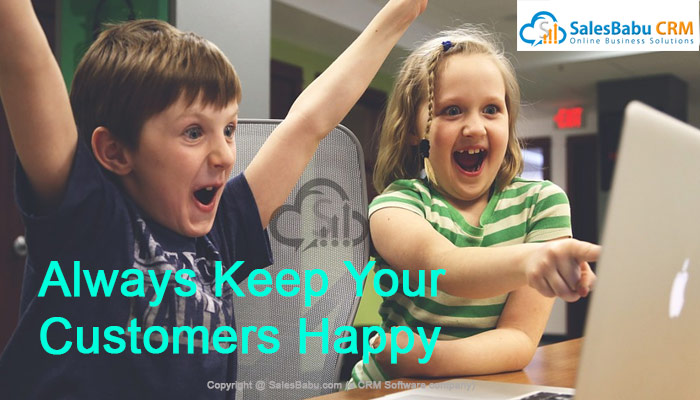 How does Stock management system keep my customers happy?
Well, it reduces your time to fulfillment for a start. With an stock maintain software system you are able to keep fast-selling products in stock (from your analytics and reports ) and fulfill them immediately.
Who would you rather buy from and what about returns and exchanges?
A seller with ready stock to ship immediately? Or one that takes 2–5 days to order stock before shipping it out? A customer that receives an order quickly is definitely a happy customer. Your system should handle these graciously. It gives instant support satisfaction!
As you feel you can't manage your business without a competent stock management system. Choose one that works for you and your business to grow.
Don't get blinded by complicated features, marketing claims or needless paid upgrades. Technology should be liberal that release you from the burden of running a business (wholesale or distribution) and let you live life to the max.

Key features the buyer should take into account while buying the Stock Management System:
Supporting multiple locations: The stock maintenance software should support inventory handling and tracking from multiple locations and devices.
Centralized: The software should coordinate with physical stores, ecommerce stores and all purchase points.
Support and training: See that the software provider trains your employees in implementation and offers technical support (else you'll end up paying extra for this necessity).
Affordable: You should check whether you can purchase the software that fits into your budget
Good Internet Speed: As this software is web based online tool. A good internet speed is must for flawless work.
Many Businesses trust SalesBabu, including: