Get an Overview of Positive Leads Base
---
Opportunity Management Software
Opportunities are those qualified leads, that shows a good level of interest in your products. Opportunity Management Software help you stores sales opportunities and related information, so that each sales lead can be tracked with information such as source, type, worth, status, likelihood of closure etc. SalesBabu CRM help you making positive pipeline of business & in making further strategies for closures of those leads accordingly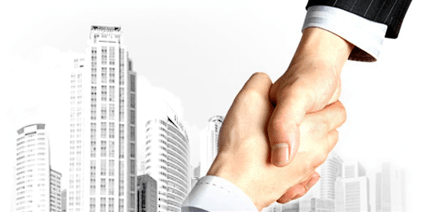 ---
Opportunity Management helps you and your sales force department to make their sales pipeline on single platform. It includes all their positive leads, those are interested but needs more efforts & majors for final closure. It helps them in saving more time in comparison of traditional sales process, where they have to either make records in their notes or Excel.
By the help of Opportunity Management Software you & your sales force can maintain their Sales Pipeline and strategically can forecast the expected sales in the future. Since, it shows a clear picture of degree of interest lies into the customer's mind, it helps the sales managers to calculate the probabilities of total closures.
By the help of Opportunity Management Software your sales force can come to know when & where they need to focus more, which helps them to decrease in extra efforts and concentrate over the positive possibilities, which leads to good productive outcome from them.
After getting a clear picture of expected sales, but the help of Opportunity management tool, you can come to know about the pipeline of future revenues as well, since it shows the customer's interest with the estimated budget too, on one single platform.
Opportunity Management Software helps yo to know, which product is more demanded in to the market. Since the opportunity management software also shows the degree of interest shown by the customer according to the particular products or services, you can come to know which product or service has what position in the market from one single platform.
By the help of Opportunity Management Software, you can get a help in tracking of your competitors and make strategies accordingly. Since, this software allows you to enter all the required information, in regards to a particular product or customer, you can formulate your process accordingly.
Manage all your sales deals with SalesBabu Opportunity Management Software while staying connected to the people and information you need to close every sale, from anywhere.
Focus on what's important:
You will be able to view critical details about the customer communication on various stages. You can enter competitor details on each steps of conversation, this way you will be aware with whom you are competing with, what is the stage of your deal and what moves you need to make next to win. You may track all associated activities as they happen and receive updates when action is needed.
Streamline Sales:
With SalesBabu Opportunity Management Software you streamline all activity related to pipeline, sorting leads and scoring leads according to their maturity levels, it helps in forecasting sales. All this make your sales process productive and maintain consistency while managing the sale funnel.
Quick quotation management:
It is so easy to track what product is part of your deal and who is your competitor on that product. You can include quantity standard prices, quoted prices and product codes and send the quick quotations. You can setup revenue and quantity schedules to repeating payment and delivery terms.
Information sharing:
Since you are using information saved on cloud which is accessible from anybody through internet and password, you can share the same information with your team members, managers and ask for help, if you need help closing a deal instantly.