Build a lucrative sales strategy
Most sales reps consider closing more deals as the top sales priority. Businesses sharing this concern are likely lacking a clearly defined sales strategy. Otherwise, they would have a tested system in place that generates deals over and over again.
A sales strategy sounds like an approach that large companies toss around. However, everyone from the SME owner to the solo entrepreneur can benefit from a robust sales strategy. Here, we analyze and explore everything that you need to know about a strong sales strategy including: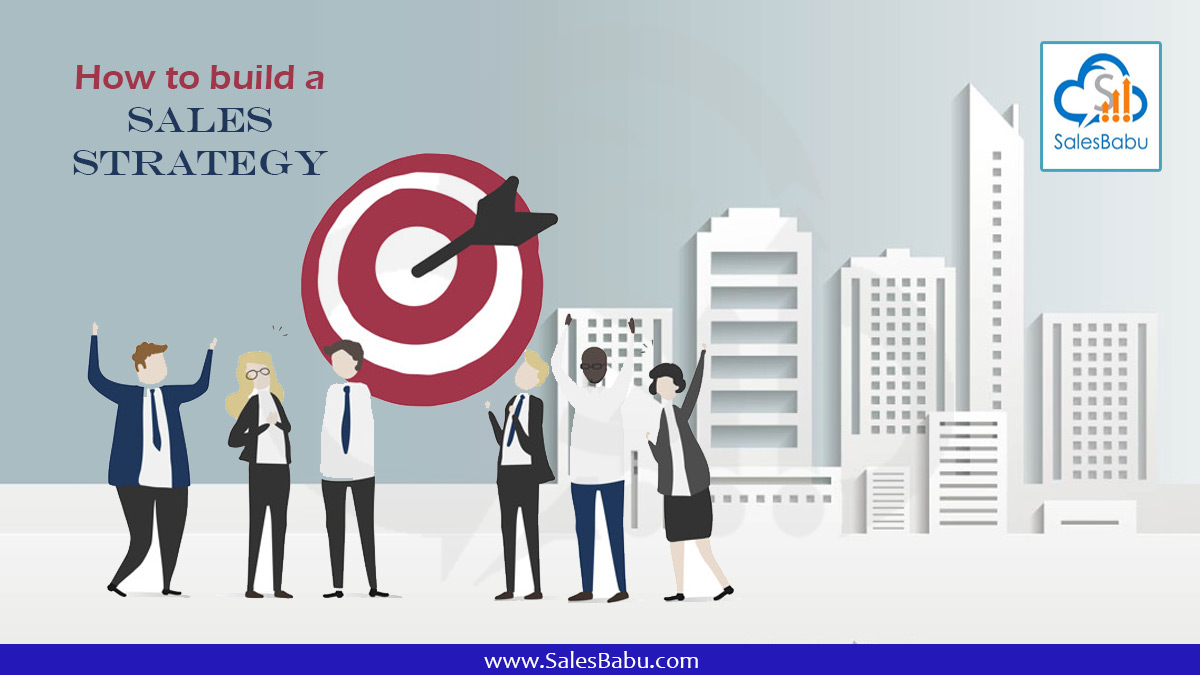 What is a sales strategy?
A sales strategy is a step-by-step approach by an individual or a company to sell services or products for the purposes of generating and growing revenues. Most strategies cover a detailed plan of best practices and processes set out by management. It enables you to successfully sell your products or service repeatedly. This sales strategy is regularly tested, evaluated, and optimized to facilitate the achievement of desired results.
In another way, a sales strategy associate understands your unique selling points, identifies your target market, develops your pitch, and determines the best sales channels. A strategy gives your sales team a clear target and allows you to seize opportunities like a well-oiled machine.
Why is it necessary to have a sales strategy?
A carefully and precisely designed sales strategy is important to the growth and survival of your company. Many business proprietors put their effort into focusing on product development and forging their marketing plan, leaving limited room for the development and refinement of a sales strategy plan. This is a pricey mistake.
Now to understand why let's first establish the difference between a sales strategy and a marketing strategy. The former is designed to maximize your visibility, while the latter concentrates on really making the sale. A sales strategy is mainly concerned with generating real and quantifiable profits. No matter how good your marketing plan or product is, it will be for nothing if your sales process can't produce an outcome.
To get to the level where you can constantly generate desired results, you need a transparent and clear-cut sales strategy that also covers your marketing plan. It helps you modify who your customers are and how you approach them as well as fine-tune your sales tactics, and find the right people for your team.
Achieve your sales target with Sales CRM TRY
Developing a sales strategy plan that fits your business growth
Every business is different from other. Therefore, you must come up with a sales strategy plan that is suitable for your company's identity and model of business. So, to come up with a plan that fits your business, you have to determine as following:
Company vision: A clear declaration and vision of your company's future direction helps you determine what you need to achieve at present, this month, this quarter, and so on. Every effort that you're putting now and in the future must bring you closer to your planned vision.
Revenue targets: Your revenue targets must be aligned to your company vision. You need to plan sales revenue target for this quarter and for the whole year.
Ideal customer profile: Those days are gone when you can identify your customers through interests, demographics, associations, and so on. You must create an archetype of your customers including their personal background and challenges they are facing in daily operations. This will help your sales reps/team quickly qualify prospects.
Marketing strategy: Once you've spotted your customers, make a plan on how to effectively connect with them. Identify the best platforms to reach them: Email, call, social media, and so on. Then, create a sales message that will communicate your unique value proposition and make you stand out from your competition.
Action plan: Design a workflow that breaks down all the tasks involved in bringing you closer to achieve your goals. Assign the tasks to team members with the relevant skill set and experience. Put together completion timeline for these tasks. Your timeline should be in sync with your planned revenue goals.
Use Cloud Based CRM Software
With the plan to implement your sales strategy, you need an application that can help capture, monitor, track and nurture prospective leads or customers. An online CRM (Customer Relationship Management) software enables you to do all of these and more. With a cloud-based CRM software like SalesBabu CRM, you'll be able to capture and record lead information. Instead of manually entering data, the best online CRMs in the market capture lead information and records them on your database.
On top of that, online sales CRM software also enables you to nurture leads through various sales campaigns. Through this process, you can provide value by sending important content or promotional offers. Using cloud CRM, you can create an automated campaign that sends emails or free webinar invitations based on predefined intervals. This helps demonstrate your expertise, minimize resistance, and encourage the customer to purchase your product or service.
Analyze and refine
Your sales process needs to be frequently gauged and optimized. You need to check if your sales strategy delivers the expected ROI – return on your investment. After all, your sales strategy must be a repeatable process that gets you results.
Look at the various areas of your strategy and identify which sales tactics and channels help you close more deals in your business. Formulate new approaches to replace the ones that perform poorly. This way, you are able to get the most out of your sales process while cutting the waste.
How to create a sales strategy using online CRM software
According to a report, 9 out of 10 businesses with at least 10 – 12 employees use online CRM software. After all, a study shows that using cloud CRM helps increase revenues by up to 42 percent per sales representative. In other words, it means that most businesses including your competition invest in cloud based CRM applications. Hence, you risk becoming a laggard if you don't plan to implement this Cloud CRM technology as part of your sales strategy
In this section, we reveal how you can take your sales efforts to the next level with the assistance of a online sales CRM.
Sales Tracking
At SalesBabu cloud based CRM, sales tracking software is a combination of mobile CRM app and online sales CRM software. The mobile sales tracking app is helpful in managing the data and operations in and around entire field operations. Below are some of the additional functionalities enabled in our a sales tracking software.
Manage Entire Cluster of Sales
Follow-Up Management
Manage Complete Product Information
Forecast Sales
Visibility of Sales Process
Centralizes Client Data
Use reports to optimize processes
Tracking the performance of your sales strategy is not an easy feat, especially if this is something that you have to do manually. It consumes time that could have been spent nurturing or closing a potential lead. You can easily automate this part of your operations with the help of an online CRM software.
The most effective cloud CRMs generate multiple custom and visual reports which you can evaluate the performance and progress of your team. With the worth of data at your fingertips, you can rectify problem areas and make adjustments in your sales strategy.
With SalesBabu CRM, you can create custom reports via MIS on key sales metrics such as conversion rate, individual sales rep report and many more. On top of that, the online CRM also generates sales cycle reports. This feature enables sales managers and business owners to identify the sales stage where you struggle the most so you can come up with an informed action plan.
Why SalesBabu CRM
Get the best Online Customer Relationship Manager in SalesBabu CRM. Signup and get a FREE DEMO. Revamping your sales strategy is one of the best times to integrate an online CRM software.
Many Businesses trust SalesBabu, including: