Have a Smarter Sales Force
---
Sales Force Automation CRM Software
CRM is the strategy used to manage the relationships you have with your customers and Sales Force Automation is the strategy used to drive efficiency in your sales processes. By introducing Sales Force Automation CRM Software in India, SalesBabu has allowed an opportunity to maximize the efficiency of the repeatable processes a sales person performs. Use of web based sales force automation CRM software help you automate and streamline business tasks, including Account Management, Contact Management, Opportunity Management, Sales Funnel or Sales Pipeline Management, Sales Activity Management, Sales Forecasting Analysis and Sales Team Performance Evaluation.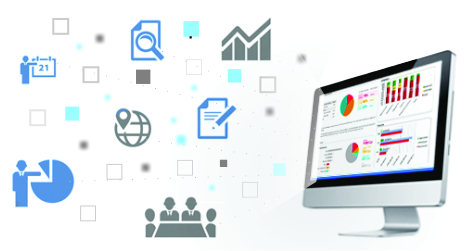 ---
Focus of Sales force automation is to increase efficiency of your sale process. Your sales person has all the facilities & convenience of storing his important notes & contacts at one place, which again easily available any time.
SalesBabu Sales Force Automation CRM Software gives a clear picture of, what your sales guys are doing, how they are performing daily activities & to what extent they will contribute in your system. That leads to monitoring of your Sales team's Productivity.
Target v/s Achievement Analysis
Since, Sales Force Automation can smoothen & energies the whole sales process, you will have a full access to further expected closures & follow ups, that can help you to find out the future pipeline or expected add-on's to your revenue.
Target v/s Achievement Analysis
Since , Sales Force Automation gets everything on one platform, you can evaluate the efforts of your sales force by calculating performances shown by them. Means, you can do a comparative study of their time to time achievements against the targets given by you.
This software helps you to maintain a complete data base of your existing clientele, that gives you information in regards to their previous orders & pricing history. It helps you to carry you relations in more better way.
SalesBabu CRM Software have been developed over a cloud based platform & can be access from anywhere & anytime, which gives you a convenience to look into all the updates, done by your sales force, regarding any sales prospect or sales closure.