Cloud-Based CRM Software For Small/Medium Size Business & Startups
New Startups and Small Businesses have many challenges including providing highly satisfied service to their customers and delivering on the competitive advantage of the market. CRM for small businesses helps them achieve process mechanism efficiency and obtain effective sales and service activities with small budget investment in SalesBabu CRM.
CRM for small businesses reduces issues pertaining to contact management, lead management, quotation creation, invoices and bills of goods and foremost they would be able to optimally utilize existing employees up to their maximum performance by monitoring their day-to-day activities by CRM reporting system.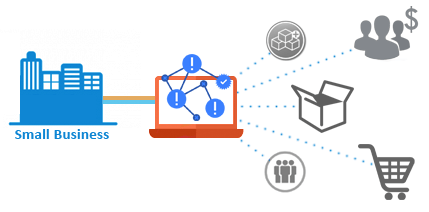 Get ready to sell big with the best CRM for SMBs. Sell smarter and close more deals with a simple user interface, and effortless automation. No wonder we have been the favourite SMB CRM since 2008. Manage leads and automate your sales process with the #1 CRM for SMBs (online CRM for small business). Try now! Everything is hosted on Cloud Server and can be accessed from anywhere. Unbeatable Value. Easy To Use. Services: Phone, Email, Self Service Portal.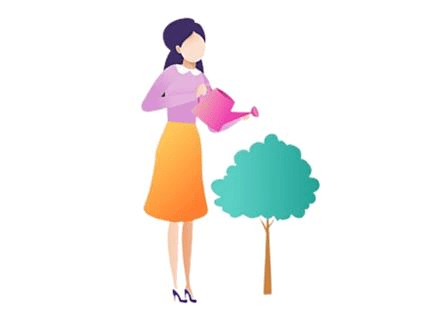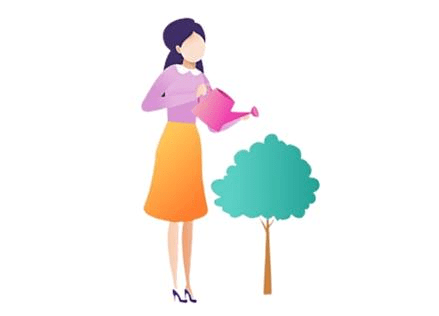 Why Small Businesses need CRM
Running a business, small or large is never easy. In the case of small or growing businesses, it becomes tough as you cannot be burning your pockets for separate tools for marketing automation, sales, and document management funds. Whether it is to streamline your inefficient sales process, or generate new leads or retain existing customers, running the entire show by yourself can be pretty overwhelming. This is where the role of CRM for small business comes into play.
Contact Database Management
CRM for small businesses facilitates collecting the various types of contact information in a structured way. Structured information can be used in multiple ways to maintain personalised customer/product or shipment records. Centralisation of contact information help staff to access the information, anywhere as and when required, this reduces customer response time and increases staff efficiency.
Inquiry Management
Companies spend a lot to generate enquiries and the business of companies depends on the number of enquiries materialised. Collecting, sorting, and managing enquiries are complex processes. To make an enquiry converted into an opportunity, you need to be focused to attend to it in a timely manner and sort its priorities. CRM for small companies facilitate the enquiry handling process and creates an opportunity to convert enquiries to qualified leads.
Streamline Sales Force
The objective of CRM implementation in any organisation is to automate and streamline business processes and the foremost process is SALE. Sales automation create not only enhances staff efficiency but also helps create more business opportunities and conversions. Thus, increasing company revenues. CRM for small business help start-ups to decrease their process cost and enhance sales capabilities to grow.
Quotation Management
Conversion of an enquiry into lead happens with offering a quotation to a client and quotation management is a big complex task for any sales or support executive. Quotations will be multiple in numbers and the final acceptance will be different from all the quotations, in this scenario you need an intelligent system to handle multiple quotations and convert the final acceptance quote to sales order. CRM for small businesses has this special feature to help the sales team.
Order Management
Each order received by a start-up adds a step higher in their growth, so handling orders are equally important. Order management is a part of customer retention and recurring revenue opportunities. Serving orders and delivering goods and services up to customer expectations need an expert order management system. CRM for small business help to sort orders, quick installation reminders, service followups and complaint handling, thus delivering more satisfied customers.
Competition Check
CRM for small business facilitate each communication end with remarks, these remarks are inputs from customers or staff related to the product and service market. Tracking these inputs help us make future business strategies.
Benefits – Online CRM Software For Small Business
Boost sales productivity
Manually entering data and searching through scattered systems to find information takes up a lot of your sales rep's time and neither do they enjoy it. A small business software automates most of the day-to-day activities, allowing sales reps to do what they do best: follow up with prospects, make great calls, build a healthy sales pipeline and close deals.
However, a CRM for small businesses organizes lead generation and manages contact information, sales opportunities, interactions and customer service in one central place. Therefore, implementing the best CRM for small businesses will save a lot of time for sales teams who otherwise switch between multiple applications to get work done. With a central and secure database to access customer information, your sales team is aware of a prospect's history before getting in touch with them again
Increment in customer retention
One of the essential reasons most small businesses fail is neglecting to stay in touch with existing customers. That's because companies are so eager on implementing small business software, increasing sales and acquiring new customers that they often underestimate the power of existing customers. Retaining existing customers not only cut down the fund spent on marketing but also has more chance of new sales because they have faith in you and are more likely to buy from you again.
With the best CRM software for small businesses, you can enhance profitability by building and maintaining strong and trustworthy relationships with your customers and prospects. A CRM software does not manage customer retention by itself, but it will provide the tools to manage activities around customer engagement. For proof, capturing signals of unhappy customers, focusing and targeting specific campaigns to stop customers from leaving, rewarding your most profitable and happy customers to further increase their loyalty, and much more. This is a WIN-WIN condition for both.
Enhance and Upgrade Sales Strategy
By implementing and using the best CRM software for small businesses, you have access to real-time data and can strategically make adjustments to changing market trends. This helps you can fine-tune your tactics or strategies to take advantage of any opportunity or prevent a crisis. For use case, a look at your sales in the past four-five fiscal years gives you insights on structuring and improving your sales strategy in a better way. Or a brisk look at the revenues from different verticals gives you a vision of where you need to focus your sales next quarter. A small business software system normally comes with a dashboard to monitor these leading indicators.
There are, of course, more granular views in the form of sales reports (MIS) to see the performance and activities of individual sales reps or teams. You can smoothly and easily trace problems that may be affecting revenue like lead conversion rate, territory coverage, deal win to loss ratio and so on.
Implement digital transformation with a new approach to business applications
SalesBabu CRM for small business is the next generation of your business applications. Unleash your organisation's potential by breaking down data silos to connect customers, products, people, and operations by implementing our best CRM software for small business.
With our CRM software for small business drive digital transformation with a new approach to your business applications and enhance your profit seamlessly. With our CRM software for small business drive digital transformation with a new approach to your business applications and enhance your profit seamlessly. Break down silos created by traditional ERP (enterprise resource planning) and CRM (customer relationship management solutions) for a comprehensive view of your customers and operations. Customers are transforming with our online CRM for small business.
Drive sales with effective Online CRM For Small Business
Converting a lead into a potential buyer depends on efficient and effective communication and consistent nurturing. From lead generation to scoring and conversion, SalesBabu CRM for SME ensures proper follow-up to move your leads through the sales pipeline. We provide best CRM for startups companies.
Automate and stay productive.
SalesBabu's best CRM for small business automation tools makes your workday more productive by finishing daily/routine tasks for you. From sending emails to customers and following up with leads to updating required fields, our best CRM for small business automates your entire sales process. Use SalesBabu CRM software for small business to automate repetitive tasks so that your sales team can spend less time on data entry and more time selling. By implementing our online CRM for small business keep your sales team always active and avoid monotonous work that makes sales team feel boring.
Once the exclusive realm of large enterprises, CRM software's latest features can maximize efficiency on every scale in business. Is it time to reconsider this strategic tool in your small business? Running a small business (best CRM for startups) means facing an ongoing series of ever-evolving objections/challenges. We are lucky that entrepreneurs have more tools at their disposal than ever before to meet such challenges efficiently and effectively.
CRM software is one particularly powerful tool, which adds value by improving sales, marketing and customer service efforts. Many customers are using our best CRM for a small business which helped them to enhance their business growth. Therefore, enhance your business growth by deploying our best CRM for startups and keep connected with the customers.

Why CRM For Small Business Rocks
When small business owners or startups company ask if the time is right to deploy a CRM solution in their company, here's what we share with them. You can choose SalesBabu's best CRM for startups to grow their business and increase their revenue.
The flexibility of Cloud-Based CRM:
Previously CRM software was a hefty investment within reach of only large companies with deep pockets. That's no longer the case now. Today, even a small business owner can leverage the great perks CRM offers through a cloud or "hosted" software deployment. This cloud-based CRM software solution eliminates the necessity of having an extensive, in-house IT department along with infrastructure.
Small business owners with cloud deployment also won't have to worry about software maintenance issues including updates, backup and other expenses commonly associated with an on-premise deployment. SalesBabu provides a cloud-based simple CRM system for a small business which is affordable and cheap CRM for small business owners and is easy to use with a wonderful support model post-implementation.
Helps Get and Keep Your Business Organized:
Staying organized and maintaining consistency while trying to grow your small business is a never-ending effort. You might even rely on a low-tech system, such as Excel sheets to carry your business forward. If we just described your methodology, it's time to reconsider your manual effort.
Excel spreadsheets do not offer the foolproof flexibility and safety that CRM software inherently provides. You can not take them with you everywhere on a mobile device or tablet, and keeping data updated and de-duplicated is a feat in and of itself. CRM software for small businesses does all of that for you and more to make your work smartly. And with our best CRM for small companies you get mobility; which is pretty awesome, too.
CRM for SME offer Features Galore:
Conduct some research and you will likely identify a CRM software vendor with an ideal solution for your small business. Our best CRM for very small businesses comes with all the features your business could ever want because our modern and best CRM for small business solutions are packed with diverse and incredibly useful productivity tools. Some specific features to look for include an email tool, centralized database, email integrations, accounting and finance functionality and integrations, and workflow automation. And that's just the tip of the productivity iceberg to enhance your sales process for small businesses For free CRM software for small business demo click here.
Why is SalesBabu CRM the best choice for small businesses?
Easy to use
We know that you don't have time to master a complex, bloated business application. SalesBabu CRM comes with a streamlined, user friendly application which is easy-to-use interface that can help you start selling in no time.
Easy to configure
SalesBabu CRM offers a vast number of configuration options that can be leveraged to fit your business processes without knowledge or the help of a technical engineer.
Quick onboarding
Worried about migrating from your existing contact managers or spreadsheets? Our migration system helps you bring all your existing sales data into SalesBabu CRM in just a few clicks.
Integrates well with other tools
SalesBabu CRM integrates with the solutions you already use in your business process, from office suites like GSuite, and Outlook, Cloud Telephony (Exotel, MyOperator, Knowlarity), Indiamart and Web Forms to increase your productivity.
Reliable and Secure
With features such as audit logs, IP restrictions and time bound login, SalesBabu CRM conveniently protects your data, only allowing access to users you authorize.
CRM Tools You Can Leverage
Now that we have exposed the benefits of CRM for small business, let's take a closer look at some specific tools you can leverage to stay in control of your growing business. For best CRM for startups free demo, click below link.

Sales Automation: This is what a small business owner thinks of when they think about the best CRM software for small businesses: It provides small businesses with the clarity/visibility they need to visualize their sales pipeline, create influential forecasts for future sales and grow their business for the long term.
Best web-based CRM for small businesses can also track business leads and new prospects that arrive through their company's website, create new tasks for the owner (and their sales team, if applicable) and remind them when it's time to connect with existing customers and prospects. Many of our customers (small business owners) trust SalesBabu and our CRM as the best CRM software for small businesses.
Landing Page Integration: You might not expect such an advanced feature from a traditional CRM software tool, but the best CRM for business now includes landing page integration. Here's how it works. As prospects land on your company's website, you can track their actions and see which pages they linger on the longest. If they submit a form through your company's website, you can capture all of their relevant customer information, which is then automatically stored in your cloud-based CRM database.
Then, this data will be accessible to your entire team and can be used by sales to marketing teams. Your lead generation efforts just got way more efficient and refined, benefitting your business bottom line. Now don't wait for more and act smart by deploying our best CRM for small businesses to increase your profit and make your customers satisfied and happy. Request us for free CRM for a small business demo; click here.
What Are Pain Points Small Businesses And Entrepreneurs Dealing With?
What are the pain points? Pain points are issues or challenges, problems that entrepreneurs and small businesses are dealing with on a daily basis to run their business. These pain points can be materialistic (no sales, no money, no funds) or idealistic. They don't feel appreciated. They feel invisible and hate doing their business. They feel not heard and neglected as well. Deploy our best CRM solutions for small businesses into your business and be smart to run your business.
If you are able to recognize the pain points your ideal client is dealing with, you have the opportunity to provide a solution. By creating solutions for these entrepreneurs and small businesses, you provide them with the option to focus on what they do best, not on struggles with things they cannot fix on their own on daily basis. A very small business (micro) owner can use our CRM for micro business to enhance their business process.
Every online search and search query comes out of the user's intent to fix a pain point of a business owner. It doesn't matter if it is searching for a nearby daycare for your toddler, a dentist to fix your tooth pain or more information on how to generate more sales for your business. Free simple CRM for a small business demo, click here.
As painful as the pain areas are, they can hold the solution. We discuss the pain points with our customers and come out with effective, efficient, very creative and smart solutions. We meet our customers' satisfaction and help them to work in a more advanced way.
Listed below are the type of pain areas/points a business owner most likely encounter for their startup or small business.
How to manage the Sales Team?
It's time to set your salespeople free if you want to boost your business. Companies or business owners are increasingly seeking to boost their sales operations to try to capture more market share. But properly and efficiently running a successful sales department requires a special touch and technique. SalesBabu provides the best CRM for SMEs, which helps business owners to streamline their sales process.
As we are dealing in Sales CRM software, we have spent years studying the behaviour of successful salespeople. In many cases, top and high-performing salespeople have strong personalities. They are the types of people described as verbally and socially aggressive. They're good persuaders, optimistic, visionaries of the big picture, people-oriented, and team-oriented.
The positive impact the CEO/Business owners can make on the whole sales team are Alignment, Motivation and Performance. As we continue to work with successful sales organizations all around, we have discovered that highly effective salesperson has a set of skills and characteristics in common that set them above all the rest. And which enables them to help them to achieve results that are also way above average.
Smart salespeople also tend to be into solving problems and driving for results. They're positive and confident in their attitude, powerful and authoritative. The features that make them so great at sales also can lead to traits that present difficulties for managers. They can be demanding, impulsive, and unrealistic in their expectations. Your salesperson's performance will thrive if you adapt your management style. This will help to meet their needs to do it and you will have a lot fewer headaches.
There are certain techniques of sales management that we have often found are a good fit for sales departments. Below are six tips for managing successful sales pros.
Avoid rulemaking
Smart salespeople generally want freedom and autonomy. Compliance does not work for these salespeople. The better you are able to remove the restrictions and set them up to produce those results, the more successful they will be and you will be. Don't ever tell them what they can't do, because their attention will be diverted and they will simply focus their creativity on finding ways to overcome your rules. This will only downgrade their performance and will not be able to perform better in sales.
Become a guide/coach
That means asking not telling your high performing salesperson what to do. It will be good if you ask them to put themselves in your shoes over a specific issue and discuss a variety of possible options. Let them independently own the solution to whatever obstacle is at hand. Being a coach you only monitor if he (salesperson) is doing correctly or not and guide them where needed. This will give them a free hand and boost their confidence and yours as well.
Culture eats strategy for breakfast
This is just a way of saying that highly effective salespersons don't rely on theoretical or arbitrary programs to drive sales performance. Yes, every salesperson should have a sales process and set goals and measure pipeline, but it works perfectly to align those organizational goals to a social network. Leveraging social goals gives sales individuals targets that are comfortable, practical and therefore more natural. Definitely, behaviour that feels more natural will always work longer and better than activities that don't.
Cadence and Consistency
Set and manage the heartbeat of the sales team. A sales team grows when all the components of the management process and sales follow regular standards and schedules. If sales managers have the tools, instantaneous feedback and real-time tracking are by far the best methods. When salespersons don't feel a need to stop and check in or work against intermittent review (events), they can give extra energy to selling and immediately incorporate managers' instant feedback with deals in motion. For our simple CRM for small business free demo, click here.
Let them do what they do outstanding and best
In order to lead salespeople effectively and motivate them; you want to think about what's important to them and what drives them. If you have employees who are not good at writing proposals and details but they're great at selling, then let them sell. Find someone else to satisfy or compensate in some way to support them on the detail.
Praise and give them pats on the back
You need to recognize a great salesperson. Especially with top-performing salespeople, money isn't often the main driving force. It's really about being respected. It's achieving and getting those results.

Does your business deal with all or any of these technology pain points?
Learning to deal with technology issues is common for some small business houses. SME owners don't have much time or resources to address what they believe to be expensive and time-consuming technology headaches. They're told it's going to cost a fortune and technology issues keep coming, piling up one after the other, and for the worse part, they are mostly ignored until a technology disaster strikes such as prompting reactive action and causing costly downtime. But, do small companies really need to just deal with it? Or, are there solutions to help them with these most common technology pain points of small businesses. Deploy our simple CRM for small business and to grow and compete with your business competitors.

Some Common Technology Pain Points For Small Businesses
If you are owning a small business, you may have probably experienced at least one if not several of these technical issues. If you do not have a proper managed IT service provider then your current approach to dealing with IT issues is reactive and therefore will cost you more than you think. But, if you could completely avoid or prevent these technology issues saving you potentially thousands in downtime and lost revenue with a managed IT service provider that implemented preventative backup, maintenance, and security in an all-inclusive month-wise fee would it make sense for your business? Free cloud CRM for a small business demo, click here.
Sluggish computer – This is one of those annoying issues that always happens when we need things to work fast. It could be a number of things if your computer is running slow. On Windows computers, try running any free cleaner software, this program is a cleanup and registry repair utility. By performing this action your computer's performance will improve and you will enjoy working on your desktop.
Internet connectivity – Intermittent internet connectivity and speed issues can be a real pain, especially when dealing with them at the office. We do the majority of our office work on a computer using an internet connection. These issues sometimes can't be avoided as your internet service provider may be experiencing an outage but for the most part, if you keep your networking equipment updated, you will do your part to ensure a quality online experience.
Data loss – To avoid and overcome the issue of data loss, you can implement an automatic backup program. By adding this process you will be far away from this headache. Once set up and configured properly, you will never have to worry about it again. If you accidentally delete a file, restore the file from a backup using your backup software. Deploy our best CRM for SMB into your company and avoid this pain point.
Employee theft – By setting the mandatory security and permissions will help safeguard your valuable data, computers, and network from employee theft. Intellectual property, crucial trade secrets, and vital client information should be kept safe and managed accordingly within your business. Our good CRM for small businesses will help you to avoid this headache and you can keep your business running smoothly.
Choose SalesBabu CRM.
SalesBabu CRM helps you grow your small business and manage your pipeline effectively. Our cloud CRM for small business offers a wide range of capabilities to make it easier for you to enhance your brand experience. The small business CRM system captures and segments customer contacts, manages and tracks interactions over different communication channels, schedules emails, and automates your routine tasks. Online CRM for small businesses also allows you to customize the contact and accounts details page, giving you the flexibility to highlight and summarize the fields that are important for your business. It offers more functionalities to step up and boost your small business growth.