Delight your employees with efficient payroll management !
---
Payroll Management System
Automate & Streamline your Payroll Management
by Implementing SalesBabu Payroll On Demand.
---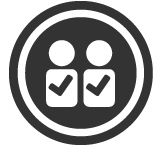 Employee Management
It is mandatory to keep complete details of active and non-active working staff at one place for various reasons. Online payroll management software centralizes all employee records and ensure easy access to information from any internet enabled computer.
Employee General Information
Employee Payroll Information
Pay Structure
Deduction Structure
Previous Employment Details
Employee transfer and settlements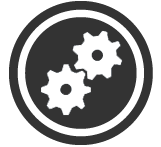 Online Salary Generation
Online payroll software has an advanced salary processing module where you just need to select Division, Branch or Company whose salary you need to process and after clicking 'Generate Salary' ,within a few seconds all Employees salary is processed. With the use of online payroll management software you can enjoy complete payroll automation.
Predefine Salary Structure
Process salary without mistake
Leave and Attendance Records
Loan & Advance details
Bonus, Gratuity & Welfare Fund
Pay Slips on click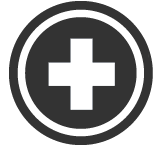 Emoluments & Deductions
Payroll automation relevance is to enable organization to handle the most complex emoluments & deductions with utmost ease. This is achieved through a systematic approach. The online payroll software efficiently integrates deductions and benefits according to the entitlement & eligibility at various levels.
Setup detailed salary master once.
Error free salary processing
User defined PF Rate of Deduction for Employer & Employee
Options to Limit Maximum Salary for PF Deduction
User defined ESIC Rate of Deduction for Employer & Employee
Auto calculations of Exemptions & Deductions
Income Tax Projections with the options to deduct projected tds from Monthly Salary
---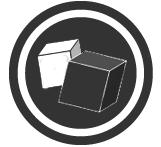 Leave & Attendance
Monitoring of Leaves & Attendance was never so easy before. Payroll Management Software allows employees to systematically maintain leave data and information. Maintain their attendance & whenever required apply for leave and get approval from their managers through an extensive set of parameters.
Leave Rules can be defined
Yearly Credit of Leave/ Pro rata basis
Monthly Increment of Leave on Pro-rata basis
Carry forward facility for balance leave
Encashment of Leave / Encashment In excess of Leave
Leave Utilizes & Balances can be checked
CL, PL, SL, Compensatory & Customizable Leaves
Automatic Leave payout on termination of Employees (in Full & Final Settlement)
Define Attendance Arrears
Monthly Attendance Register & Yearly Attendance Summary
Attendance / Leave Ledger
Submission of online Leave Application and supporting workflow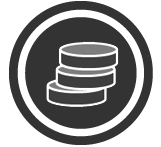 Minimize Tax Headaches
Tax Computation sheet looks at Gross Salary (Head Wise), calculates Total Income, considers Deduction and Rebate, Tax already paid and Previous Employer Tax paid and finally returns the EMI. This is how our Payroll Management Software works, it enable the organization to reduce its Income Tax headaches at the end of Financial Year Closing.
PF Calculation & Reports
ESIS Calculation & Reports
Professional Tax
Auto calculations of Exemptions & Deductions and compute income tax payable for the entire year & the tax to be paid this month
Auto calculation of TDS based on Projections
Income Tax Projections with the options to deduct projected tds from Monthly Salary
Prints Form 16, 12BA & Online Challan 281
Quarterly e-TDS Return as per the NSDL format
Income Tax Projections can be emailed in PDF format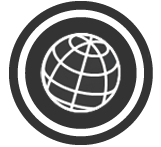 Expenses & Reimbursement
Expense Management is also a feature of Payroll Management Software, it provides your employees with an end-to-end facility to manage their various types of expenses that could be occur very often. Moreover, they can also claim for their eligible reimbursements such as travel, medical benefits, annual leave claim etc.
Multiple Reimbursement Components like Medical , LTA & Customizable Reimbursement Components
Upper limits can be specified – Employee wise or Grade wise
Annual Limits or Monthly Accruals
Opening Balance, Entitlement, Amount Reimbursed and Balance amount can be checked
Reimbursement Payslips, Bank transfer statement for Reimbursement Component
Online Payroll Software crafted for building a better workplace
Spend less time running your employees' payroll so you can focus on growing your business.