ERP – Monitor, Plan, Analyze and Execute
---
ERP Software
Get 360° access of your Business
by Implementing SalesBabu ERP On-Demand
---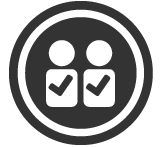 Stock Management
Online ERP software help controlling the stock efficiently and provides the better services to the customer. ERP software gives you better visibility into the number of items stored with their descriptions. You can manage multiple warehouses with-in one database.
Synchronize inventory levels
Maintain stocks
Less time consuming
Centralize management
Visibility of status
Streamline warehouse operations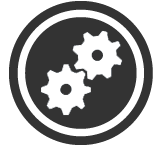 Maintain Inventory Levels
In every business there is a need of always maintain stock levels to ensure adequate supplies are available when needed. It is important however, to make sure items are not overstocked. Online ERP Software streamline the process of identify, remove and re-process/discard stock not complying with inventory control guidelines.
Save time to reconcile data
Easy access of information from anywhere
Real time stock update
Easy inventory report to analysis
Integrated order management
Reduced Operational Costs
Unlike point solutions (historically used by small to midsize businesses) that rely on multiple (sometimes duplicating) databases; which strain IT resources. SalesBabu online ERP software standardize the use of one application to run an entire business. This not only increases efficiencies, but also decreases the overall total cost of ownership, thereby reducing operational costs and improving the company's profitability.
Easy access to centralized Information
Reduce duplicate records
Increased profitability
More informed decisions
---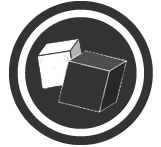 Manage Customer Relations
Online ERP Software pull real time information which enable managers providing sales and operations planning with access to critical information fosters "closed loop" processes that ensures the business does not overpromise and/or under-deliver to customers.
Improved sales strategies
Ensure deliveries on time
Reduce support time
Efficient customer service
Operational excellence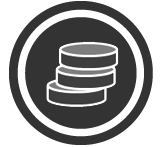 Purchase Management
Online ERP software provides the visibility of the flow of goods and services. ERP Software enables you to identify savings, spending against budget and trends across departments. Use of ERP software also eliminates the risk of error with centralized customer, invoice and order records. Get answers to questions like When to buy? What quantity to buy?
Evaluate inventory consumption
Set stock alarm on present inventory
Plan future purchases on time.
Reduce purchase cost
Improve capital flow
Manage Sales Scenario
Online ERP softwares offer convenience to manage leads, reminders to follow-ups, make and send quotations, generate sales order & invoices. You can generate the real time MIS reports for sales forecast and making more informed sales strategies.
Real Time Reports
Dashboard snapshot for pending leads.
Easy task escalation
Improved customer relations
Increased sales revenue