Online CRM For Education Industry
Extensive CRM for Education Industry

In the Education domain, there is no difference apart from the fact that here the student is your customer, not exactly the customer, but needs to be treated like one. Students are more aware and choosy than before, need a quick answer to their queries, and have many choices, not just for the institution, but also for the different mediums of study. Schools, Colleges, and other educational institutions need to adapt to this change in approach and hence are investing in the higher cloud-based education CRM technology to stay ahead in the competition.
What is Education CRM Software?
Education CRM systems are software applications meant to automate and manage communications with the customer (students) in your institutions. Customer information, such as the lead's name, gender, educational background, contact number, email, marketing materials, social media, and any other relevant information.
All of the information collected across different channels is compiled into a single database enabling easier information access. This will also allow you to personalize and customize messages to deliver them in a timely manner to the students. Each and every interaction which you have done with your customer is captured by the CRM application all in one location.
Education CRM system helps you in identifying trends that become feedback for marketing, admissions, or other departments included in the process. Furthermore, cloud-based Education CRM gives you real-time reports and analytics which will be helpful in making important decisions. Moreover, you can easily track every aspect of a student's life cycle in your schools, colleges and other educational institutions.
The use of an online CRM is increasing in educational institutions. To prove the efficiency of education CRM in managing student relationships more effectively, the institutions are rapidly transferring from the CRM, which are transferring the CRM for Education Industry to a specific system as an institutional extensive application.
The targeted cloud education CRM application in the education industry allows building strong ties with institutions and other components. The academic institutions heavily recognize that in order to support their students, the institutions are targeting admission and enrollment, contact database, Follow-up activities, reminders and alerts, fee and payment status/schedules, etc assistance as Education Industry CRM investment areas.
Read more – How to evaluate an Education CRM Software?
CRM for Education Industry helps the institute attract and manage corresponding qualified leads more appropriately and improve the conversion rates and reduce the lost opportunity rate
Maximise Conversion Rates
Improve Admissions and Enrollment details
Improve Student Relationship with Institute
Store documents received and reminder about pending Documents
Track leads sources
Track the courses, with most number of queries
Maintain Course/University details with fee structure
Real-time MIS reports and Analytical data, anywhere
Enquiry Management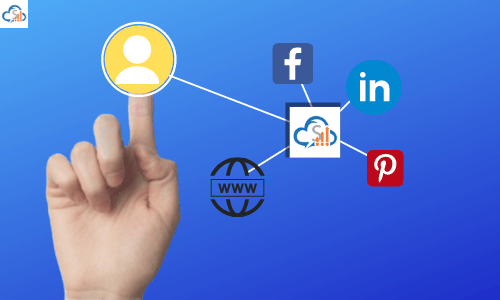 The inquiries can come from various sources like websites, social media, phones, chat to name a few. The first action you want is to capture those enquiries and keep them in one single place so that no leads fall through the cracks. The second activity on those enquiries is that you'd get back to these inquiries as soon as you can. In terms of marketing, it is called speed to lead and in today's competitive environment it has become one of the most critical aspects of an inquiry management system.
Read more – 7 Key advantages of Education CRM Software
CRM is one single platform where, all the incoming enquiries can be saved that turn out to be masters for the same.
Helps in getting & tracking all the relevant details of the student
It can be assigned to any user, without any problem.
Helps in managing contacts of the student
Tracking of Student's Enrollment & Admission
CRM maintain centralized processed data which helps the educational hubs to manage the complete data of prospective students & helps in managing the record for Enrolled & admitted students
Detailed students data enquired & admitted.
Store and manage complete details of student's batch & roll no.
Structured records can be use for future references.
Follow-up Management
All the counsellors can setup reminders for following every enquiry, so that, they can talk to that prospect accordingly. Auto notifications help them to follow the prospects without failing the chance to speak to them.
It maintains the complete chain of communication with the prospected client.
It keeps the track of all the remarks & discussion with the students at one place.
It helps effectively in getting any lead to its final closure.
Improved Enrollment Process
With the use of CRM system all the counselors & educational set-up will be able to keep a track of communication between admission enquiries received and improve enrollment process for students and staff.
Educational Set-up can easily evaluate the worth of lead sources.
They can make plans & strategies to make their marketing process more smoothen
They can calculate their marketing budget & track ROI on these activities
MIS & Analytics Reports
"Applying Knowledge is power". You might have heard this phrase, but it is not so easy to extract the knowledge or trends from a huge database of the applicants and their activities. Our education CRM software give the option of reporting in MIS where you can see what you want to see – Admission rep performance, lead source attribution, campus performance to name a few.
Educational set-up can track down all the general reports consisting complete admissions, dropouts & overall performance.
By the help of MIS, Educational Set-up can easily get all the reports related to students, admission etc.
They can easily track down the performance of organization level.
They can easily get the reports of Target V/S achievement of the all counsellors
SalesBabu Business Solutions Pvt. Ltd.
No.38/11, 3rd Cross, G Block, Sahakarnagar, Bangalore – 560092
Bangalore, Karnataka
560092, India

Starting at
?
750
/user/month
(Billed Annual)
Tracking of Student's Enrollment &amp Admission
Student Relationship Management
Follow-Ups and Auto Notifications
Grievance and Feedback Management
Improved Enrollment Process
MIS & Analytics Reports
FAQ
1) Can the student enquiries be managed in your CRM?
Yes, very well.
2) How to analyse the source of lead generation?
There is a field of lead source during the creation of new enquiries.
3) How to do follow up on enquiries received?
Once the student enquiry is captured, the counsellor / team executive can create follow ups and capture the discussions.
4) How to track the unattended enquiries?
A reminder will be displayed on dashboard on the followed date, if follow up is not done on the new enquiry received day.
5) Is the feature of Enrolment / Admission part of CRM?
Yes.
Register here to Schedule an One to One Online Session at your Convenient time.
Many Businesses trust SalesBabu, including: