Manage & Streamline your customer support and serve customer efficiently
Helpdesk is the customer support software that gives you everything you need to delight your customers
Stay close, even as you grow
SalesBabu scales with you. We offer a wide range of customer service tools for businesses of all sizes – at any stage.
Get close enough to see if you need to get personal
Helpdesk Ticketing System makes it easy to support customers when they need your help
Support
Easy for you to manage. Helpdesk is a knowledge base, community, and customer portal—all in one.Serve up a customized support experience for your customers
Self-Service
An easy way for users to help themselves, quickly find what they need, and minimize their frustration.
Engagement
A feature suite that gives you data and insights to build customer relationships that are more meaningful, personal, and productive.
Customer Support – Online Help Desk Software & Ticketing System
Generally, Customer Support Software or Help Desk software has been a tangible source that is used to give a piece of information to troubleshoot the problems for end-users, be they external customers or internal employees. Bigger corporations generally use a combination of websites, contact numbers, instant messages, and emails to provide customer support.
Whereas small & medium businesses, on the other hand, may only have a single employee serving as the entire customer service department. Whatever the structure, the goal is the same: to create a single point of contact through which customers can gain assistance, get answers, and solve known problems.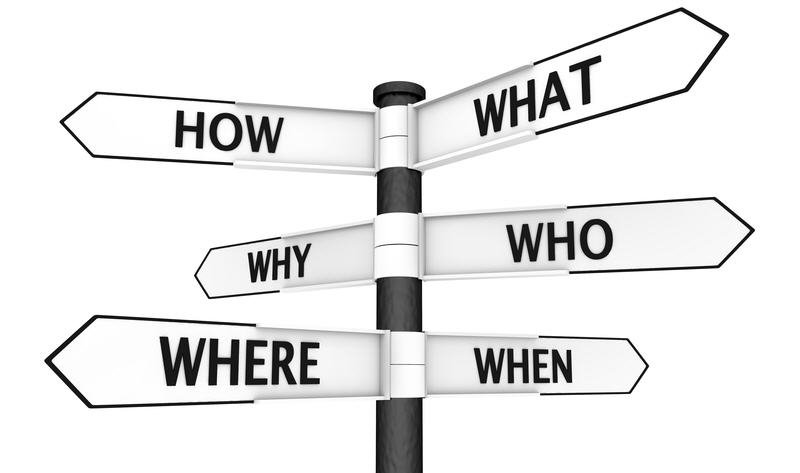 ---
SalesBabu Help Desk Ticketing System is a Ticketing Software that enables customer support software or Support Desk agents to receive, process, and respond to service requests. Help Desk Ticketing System creates a powerful ticket-management platform that allows you to centralize all your customer conversations. You can quickly and easily increase productivity by automating business rules via triggers and automation.
Customers appreciate having a single point of contact to get help for their issues. Helpdesk enables conversations via the web, email, phone, Twitter, Facebook, online chat, community forums, knowledge bases and more. No matter how your customer contacts you, the Helpdesk centralizes all communication so nothing gets ignored.
Our cloud-based Helpdesk software and ticketing system are ready to use as soon as you create an account. Because it is online help desk software, you don't need to worry about servers or software updates. SalesBabu Help Desk Software can be integrated into Cloud Telephony companies like Exotel.
Many companies offer to provide support/helpdesk services but they fail when it comes to CRM. In this situation, SalesBabu CRM Online Help Desk software is the ultimate solution which is a mixture of both help desk and CRM. The purpose of the tool is to help the customers with their grievances and provide them with suitable answers which fit their requests. Many Businesses trust SalesBabu and have rated our Customer Support Software as Top 10 Help Desk Software and Ticketing System.
The Benefits of Customer Support Software
In today's competitive and fast-paced business surroundings, would-be straightforward activities like balancing customer relations have become more crucial and complex. In some companies, the help desk centre consists of one or two people who answer the phone calls and handle all incoming problems. Nowadays call volumes and customer expectations often exceed how the staff deals with those situations.
For example, a customer sends an inquiry for support via email. A customer never knows what to expect or if they will be acknowledged or not. Perhaps they try to get help by phone, only to end up being put on hold and shuffled through different agents. This wastes the time of both parties, the company and the customer. Customers are left frustrated when this process is disrupted and also the image of the business suffers a crucial blow.
Whether you are running a small company or a large enterprise network, your business can not survive without delivering a quality support to your customers. A help desk software system can be a powerful tool that allows you to effectively manage and balance relationships with existing potential customers. Customer Support Software gives you a centralised platform to handle all issues received via a support ticket software among other methods. This article will explain some of the benefits help desk software can offer to any business house.
Online Help Desk Software And Ticketing System Features
Help desk software system is a cloud-based internal help desk software centre that streamlines and facilitates an inquiry process and other vital support systems. With the ability to solve problems in a smarter and quicker way, staff can boost productivity by assisting more customers.
DERIVE MORE VALUE FROM YOUR BUSINESS
Some of the features found in help desk software system includes
Ticketing System
This helps customers to track their open issues and act accordingly.Customers sometime, just don't feel like calling or communicating via email.
Knowledge Base
It act as a Built-in knowledge base we customer can store articles and helpful tips. This is a great and important self-help resource for any customer and but also a good and helpful reference guide for employees as well.
Prioritize the inquiries
It has the feature to prioritize the inquiries and assign those requests across the network to appropriate personnel departments.
Problem resolution tools
It has a feature of flexible reporting, tracking and problem resolution tools
Cloud based interface
Cloud based interface with and internet or intranet connection accessible from any computer.
integration into existing business
Seamless integration into existing business network system. When incorporating a help desk system, there should be no need to reorganise infrastructure.
Supports growth of customer needs
Scalable platform which is capable of fulfilling business current needs with functionality that supports the natural growth of customer needs
Quality technical support
It provides quality technical support to resources within the application as well as prompt support from live representatives.
The future of Customer Support Software
With the large increase in the development and use of the help desk software system, the future holds more for the companies that make use of these support software systems. As per the current trends, the future forecast envisages the following points for the help desk ticketing system software technology:
– Faster and efficient resolution of tickets
– Greater integration of cloud computing
– Greater support for devices and apps
– Increase in more use of the remote access methodology
– Integration of better self-service resources and tools
How do you choose the right online customer management system helpdesk software?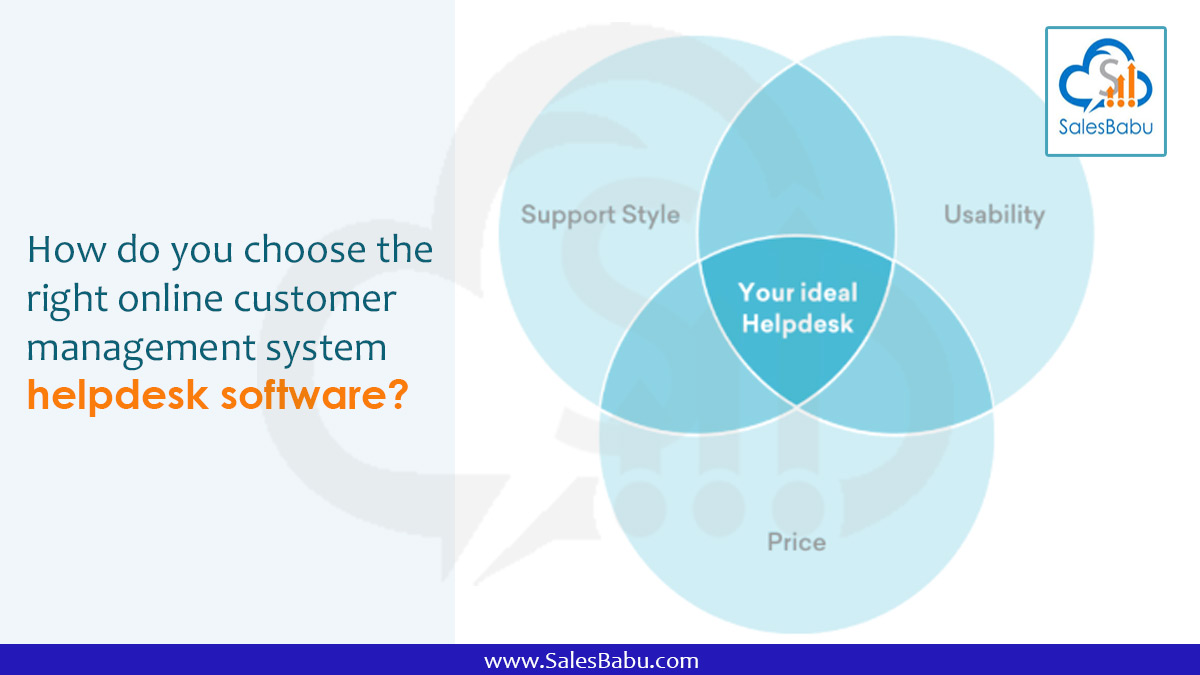 Usability
An online customer management system support software with intuitive and approachable UI (user interface) means your support agents can start supporting immediately without needing special training. Higher prices does not automatically mean a good helpdesk and a complicated UI does not necessarily mean feature-rich.
Price
Shop around, compare features, read up reviews and then decide which online customer complaint management software fits your business workflows better. Higher price does not guarantee the quality and if you are just starting out, even a simple online helpdesk software can be more useful than just using email.
Style of Customer Support System
How do customers try to reach you? Do they get in touch with you via email, social media or phone? Or do they prefer to chat with you support agents directly on your website? Make sure the online support software you choose fits your customer expectations and your style of support process.
Read more – Complaint Management Software
What is HelpDesk software and how it is used?
Help Desk Software or Support Software builds an issue-based tracking system that allows them to record and document customer requests and relevant help desk solutions. We can also call it a knowledge base. Common requests or issues are then referred to and addressed quickly to give resolution to the customer
These requests can be automated many times, reserving one-on-one consultations over the phone for complex and complicated matters. Cloud-based support software is designed to create an interface for users that collects data and organises customer feedback for simplified communication. SalesBabu provides Help Desk Software for small businesses that helps any business to automate their help desk ticketing system.
The help desk software that has the ability to operate as per the ITIL practice is considered to be the best software. Information Technology Infrastructure Library (ITIL) – define a standard framework for selecting and deciding, planning, delivering and providing support to IT services. Help desk software is developed to record all the changed data, evaluate them, authorise and prioritise them, plan and test them and then document and review them in a controlled manner. A potential help desk software should be able to address four business concerns that are Knowledge Management, Problem Management, Access Management and Service Catalog.
Who needs Help Desk Software?
Help Desk Software can be beneficial for any business in any industry. Cloud-based help desk or ticketing software for any business helps to minimise the negative impact of unexpected or unavoidable problems. Contact us for a help desk software free demo. SalesBabu provides easy and simple help desk software for small, medium and large business houses.
Generally, data and valuable pieces of information are posted on the company's self-service portals and other external knowledge bases. This helps any business manager to evaluate the customer remark/feedback and the plan can change the plan effectively to meet the goals. A quick response to customer questions and giving them resolutions can increase sales and customer satisfaction.
To coordinate between departments or individuals, companies (small, medium & large) needs help desk software. This software also helps to prevent unauthorized changes and to prevent the costly mistakes of low change success rates. It also ensures change occurs through a centralized point to avoid conflicting changes and potential disruption of service. Help Desk Software can become the cornerstone of the Customer Support system for any business. In today's competitive world, strong and effective customer support is a must to survive in a business on a good note. Help Desk software supports in many ways, such as:
Support customers across various channels.
Quickly manage cases
Automate support system and workflows.
Provide consistent experiences.
Help customers help themselves.
Conclusion
Help desk software applications have rapidly become one of the most widely deployed types of Helpdesk ticketing systems available. When considering all the benefits, it has become essential and integral for any company doing business online. An increase in revenues is the key point but nothing is more important than keeping your customers satisfied with delivering quality work. Help desk software helps the company to ensure that the customers are happy and the support team is content. This is a win-win situation for everyone involved in the ongoing business process.
To refer other modules of SalesBabu CRM