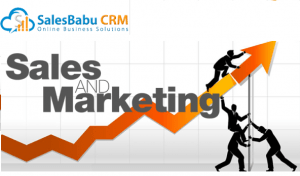 SalesBabu CRM India is becoming much more popular today. You can manage the process in an organized way. Now you can measure the time period of the leads. It captures customer details and tracks the sales status of the leads and prospects. Automation of entire sales process from lead generation, qualification, Follow-up, Quotation, sales order till deal closure. You can motivate your sales team by providing them good sales incentives according to their sales performance. Get the summary of sales leads and other sales activities.
Knowledge about customers and prospects
You can sell in a better way if you know about your prospects and customer's needs. CRM India gives you 360 degree view of the customers. It improves customer satisfaction and loyalty. It's easy to turn quotations into sales orders then into invoice. Every customer gets complete attention and satisfaction with the help of this software. SalesBabu CRM India manages Sales Opportunities with ease.
Benefits of SalesBabu Sales Software:
Manages complicated sales tasks
Tracks Lead cycle
Accurate sales forecasts and reports
Reminders of payment collections
Gives 360 Degree View of the business activities
Tracks individual sales performance
Streamlines sales order and quotations
Increases sales productivity
Opportunity & Document Management
Access to sales functions
CRM Solution is an important tool for modern business organisations. You can give priority to the positive prospects. It improves your win rates and performance. Stores information of all your accounts and contacts. It also reduces the admin tasks. Sales Managers can log in from anywhere and can get the visibility to sales team's activities. Sales people don't need to carry product catalogues or other sales documents when they visit customer places. CRM Solution is cloud based software, so you just need to enter user name and password and view each and every customer detail from anywhere.