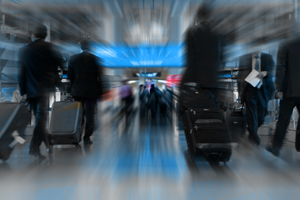 We people travel from one place to another, during our holidays & travel Industry caters to tourism activities, for the sake of business, that take people out of their home environments to other locations. The Travel Industry facilitates and enhance our travel experiences in the form of hospitality and transportation services like cars , railways, airplanes etc. Majority of economy of many countries is depend on the travel & tourism business, so the Travel Industry is a significant sector for revenue generation.
The travel houses help their customers to organize travels by air, rail, road & water. They seek activities that satisfy the rejuvenating & recreational needs of their customers. They organizes travel tours in many countries, states, provinces, or districts. These travel houses, have access to destinations and activities with acceptable infrastructures in the form of good accommodations, facilities, and transportation systems.
Efficiently & effectively, you serve your customers, more they have faith in you & your services. Hence, travel houses have started adopting the Travel CRM, which helps them to not only effective entertaining of customs enquiries, but easy tracking of any information about the customers and the booking of the customers.
Travel CRM is being used by the travel Houses because it increases the sales and all the customers enquiries are properly followed.
Features of Travel-CRM:
It allows to track all available information regarding a customer, travel itinerary, pre-sales and post-sales communication. By the help of travel CRM, travel agents will be able to cater customers more effectively .
Since, the CRM is based on Multiple User based model & moreover it is online, it can be logged in by many different user, anytime & anywhere. If in case any travel set up has multiple branches, than, it will be very fruitful for them & it also help in internal coordination.
Maintain Customer Relations
CRM, has this convenience to store each & every details of an individual customer at one single platform, even carry the details of personal events of customer like, birthdays, anniversaries etc. It helps you to maintain cordial relationship with the customers
CRM helps to make reminders and follow ups for any particular customer, which makes the whole process more active & never break the cycle of continuous follow up of a customer.
By the help of CRM, Travel set-up can track down all the reports related to customers, bookings done/cancellation, payments collection & moreover, the overall performance of complete setup.
You May Also Like
Are You A Perfect Sales Manager

Common Tax Concerns Of Small Scale Enterprises

Get More Social To Get More Customers