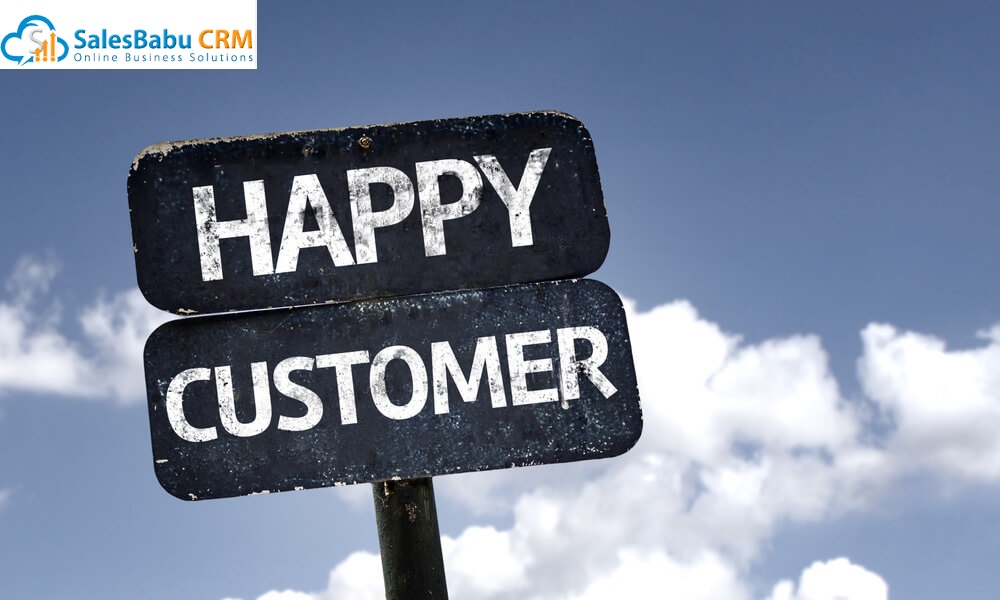 Well it is known truth that Sales now a day are not an easy task. Customers are more educated and smarter than they are before. They have access to web-research information; they read testimonials and even read customer complaints. You cannot overrule the possibility that the customer is aware about you and your competitor before visiting your website. But, it takes only small thing to click and make a sale.
Now, when it comes to retain business and increase brand loyalty. Customers are the only resource available for this. Understanding what your customers want you to be aware about them will help building a fruitful relationship, which not only increase brand loyalty, also help grow your business.
Customer value good service over speed: At SalesBabu we have observed that customer appreciate competent and knowledgeable service over a "Rude and Rushed service". Customers leave for non-competent rushed service and abandon a brand, more than "Slow service and Price". Customers are more likely to pay little more with a company that delivers an excellent after sale service.
Customers are great resource for innovation. Let us discuss 3 ways to turn your customers into innovation resources.
Go Beyond the Product: If you have a mindset that you have one thing to offer or you feel satisfy with your product and services then mind it, very soon your customer will move to your competitor. Save the heavy advertising for prospects, and focus on building a customer-based innovation culture. Inviting your customers to participate in events, content creation, webinars, blog posts, social media discussions, and product sneak previews can rapidly open up the innovation network way beyond your internal team, providing an expanse of new ideas and true, front-line suggestions from the people who know your product best.
Make it Worth Their While: Make them feel that you appreciate their participation in brand building or spreading a word about you. Incentives are an obvious go-to when trying to ramp up voluntary participation in activities and events, but beware: not all payment needs to be, or even should be, monetary.
Be Truly Transparent: A lot of the time, company stakeholders cringe at the thought of sharing proprietary information with their customers, fearing that doing so will weaken their market position or result in data leaks. But it is possible to be transparent without over-sharing, and there are several benefits of cultivating an open, communicative relationship with your users. Namely, they'll trust your organization a lot more, feel confident that their needs are being internalized, and believe in your product and its longevity. This type of loyalty is an excellent foundation for bringing customers into the fold of internal innovation programs, because dedicated advocates truly care about what's going on with your company. They not only have great ideas and unique perspectives on products and services, but they want to see the organization do well.
Understanding customer needs in detail dramatically improves your chances of innovating successfully, and there's no better resource to turn to than the very people you're trying to help. And, being able to collect and analyze large amounts of customer data straight from the source results in major strategic opportunities to turn individual ideas into breakthrough innovations.