Customer service has always been and will always be one of the critical competitive advantages for any business. A good customer service can either make or break a business.
As rightly mentioned – "The more you engage with customers the clearer things become and the easier it is to determine what you should be doing." ~ John Russell.
Studies suggest that 96% of unhappy customers don't complain, 91% of those will simply leave and never come back.
A poor customer care service is the top cause of customer complaints, a study by Corra reports. More than half (52 percent) of the people who respondents say they would complain about a service issue, 31.4 percent about a product problem, and 16.6 percent about a policy issue.
We cannot give one medicine for every sickness, hence we should have a specialized team who can manage, segment and resolve a separate set of complaints reported and give efficient and quick solutions for each.
This is where a happy customer care service comes into the picture. A versatile customer relations Management software can come for rescue for all your customer service and management issues. A trusted CRM software like SalesBabu CRM not only provides efficient customer management but also provide excellent customer helpdesk support services.
What Is a Customer Complaint?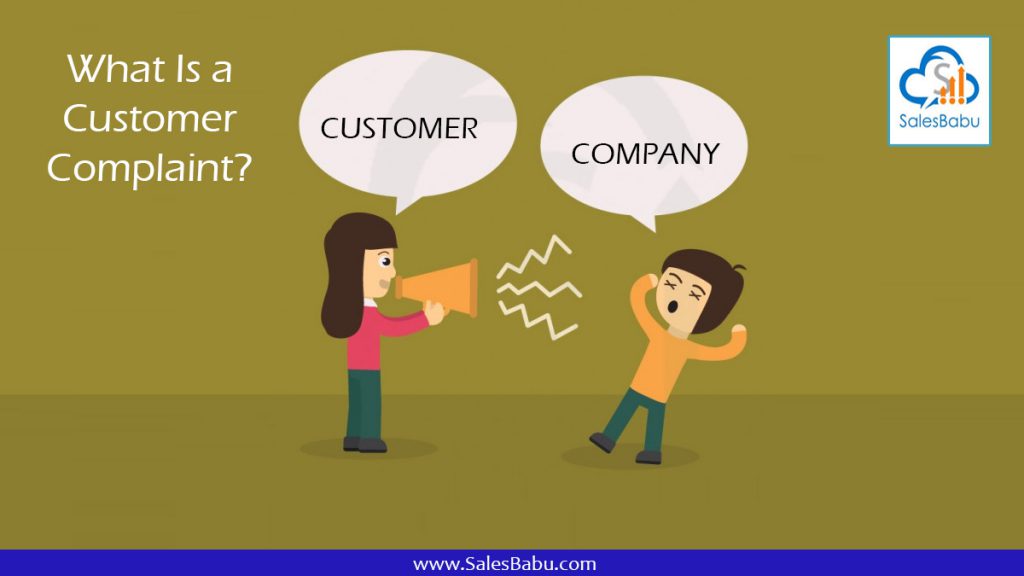 A consumer or customer complaint is "an expression of dissatisfaction on a consumer's behalf to a responsible party or business."
There can be numerous ways in which a complaint can be reported like – Face to face complaints discussion, over the phone complaints, social media reviews, emails and more.
With the growing market of internet users, Emails, social media and more, it has changed the way the complaints were reported and handled over the past few years. These webpages and group chats have provided new ways for people to complain publicly about your business.
Dissatisfied customers can now vent their feelings across social media and product reviews on web pages – making it more critical than ever to deal with complaints swiftly and it may prevent other potential customers from using your product or service.
There can be many reasons for which a customer might complain and reasons can be wide spreads based on social and economic backgrounds. Let's understand some key reasons why customers complain.
A CRM software helps to track and document every complain details and customer backgrounds which facilitates us to create numerous metric to segregate various complain metrics.
Reasons for complaints
Customers don't expect you to be perfect. They do expect you to fix things when they go wrong. ~ Donald Porter
What motivates customers to post online complaints and negative reviews on social media? – Businesses quite often come across this question and have various reasons for it.
Nearly three-fourths (73.2 percent) say they want to save other people from having the same bad experience. About half (48.3 percent) wish to get a refund, 39.7 percent of complains want the firm to change its policies, and 38.9 percent want to just receive an apology for bad service. But just 13.5 percent post negative feedback because they want to damage a company's reputation.
As we see we have different categories of complaints reported via emails, social media or over the phone conversation, but the umbrellas of all the issue as a whole is a need of better service providers for the products.
Let's understand some of the benefits of getting these customer complaints.
Benefits of Customer complaints
1. Identify the gaps in your services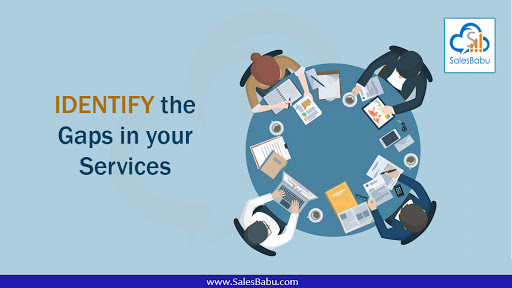 For every one complaint you receive, there are thousands of other customers who most likely experienced the same thing, but didn't speak up. This provides you with the motivation to quickly address the issue so you don't lose more customer due to the same issue.
These complaints usually may draw our attention to internal processes that we may not identify were in need of repair. With busy day-to-day activities, we might not pay attention to how each of the software or services processes are doing. When customers complain, they bring these issues to our attention so that we can get them fixed. This could also involve a rude service staff ,slow process or outdated software service, or any other poor product or service quality.
Understanding and tracking these issues through CRM software help to make futuristic solutions to our company's software and services.
2. Build Customer Loyalty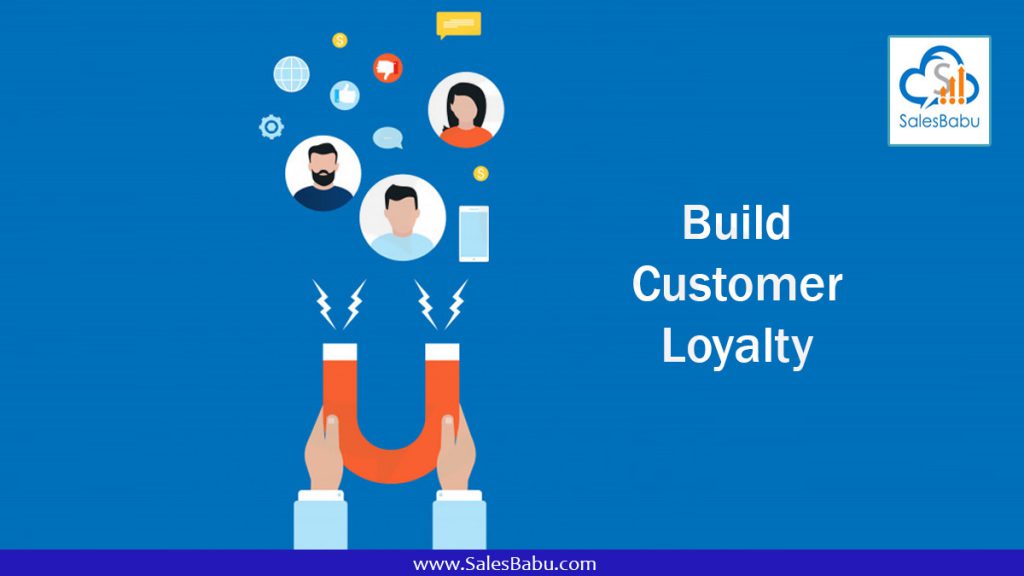 Loyal customers, they don't just come back, they don't simply recommend you, they insist that their friends do business with you. ~ Chip Bell
Almost 89 percent of customers say they will give a company a second chance after a poor experience. Since customers are connected for your business to make things right, resolving an issue on priority basis can actually make them more loyal than before the initial problem took place.
There are a variety of customers for a business as below:-
Brand champions: These customers will praise the company on a public domain, remain loyal over a long period of time.
Silent likers: These are the customers who may be loyal and happy with the company, but least likely talk about their experiences and engage with brands advertisement.
Fence sitters: These are customers who are doubtful about the service they receive; but they don't share their experiences.
Churners: These customers will be constantly searching for better deals and won't hesitate to leave if they are dissatisfied with your services.
The brand champions and silent likers are the ones we need to take care with our best customer services so that we not only have loyal and long lasting customers but also the best marketing source for spreading our brand value among other interested clients.
Churners are the ones who are very difficult to satisfy and very likely that we can lose them at any point of the sales lifecycle.
Once we understand the requirement of each type of customers, we can make customer centric solutions and provide better customer support services. CRM softwares help us to track every customer closely and create a custom solution for each of them.
3. Internal Training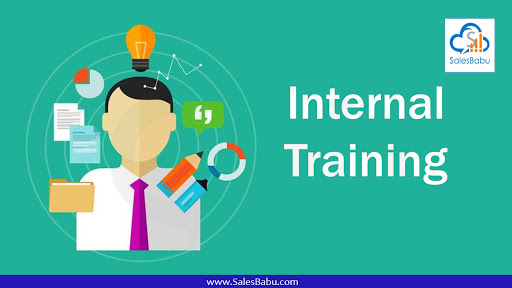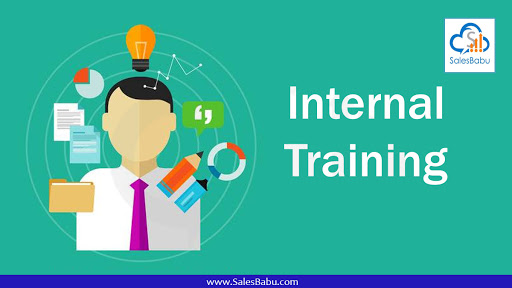 Dealing with a problem is a way to learn customer complaints and give real time problem solving ability to new and inexperienced service agents. Many complaints are very useful to shape the staff training process and methodology.
A customer complains or problem also lets you understand how your attitude towards the issue and reaction influence customer satisfaction level. Customer service gives an opportunity to advertise your new products and services, create a personal relationship with the customer to understand any other pain points and reinforce certain service values within your organization.
4. Gives the secrets of competitors
"Make your product easier to buy than your competition, or you will find your customers buying from them, not you." ~ Mark Cuban.
If customers are complaining about your software and services, you need to understand that customers are expecting something your competitors are already providing. Complains are major learning curves to perform better in your economic market.
Let's now understand a few methods of handling customer complaints:-
Ways to handle customer complains
Your customer doesn't care how much you know until they know how much you care. ~ Damon Richards
You should listen and understand the customer's issue and provide appropriate issue after determining the complete problem. How you react and tackle your customer interaction is a very important stage of customer service.
You should apologize for an issue which has really cause inconvenience to the customer, it shows that you are really concerned about the customer and ready to help them in the hour of need.
Giving a quick and efficient solution to the customer issue is very important to unblock him from his current state. You should understand the whole problem, document it clearly, quickly assign it to the concerned department. Once we get a solution, you should verify it at your end as well as the customer's end. You should be absolutely sure that the customer is clear on the resolution and that it met his or her needs. You must be ending your responses with an inviting question as – "Let me know if there's anything else I can do for you—I'm happy to help!". These extra steps of making a customer satisfied and comfortable goes a long way.
Once we receive an issue, we should quickly start working on the solution along with giving regular updates to the client on the status of the issue. Once the customer feels that you are doing your best to resolve the issue, they automatically feel satisfied and content with your customer service.
Proactive complaint handling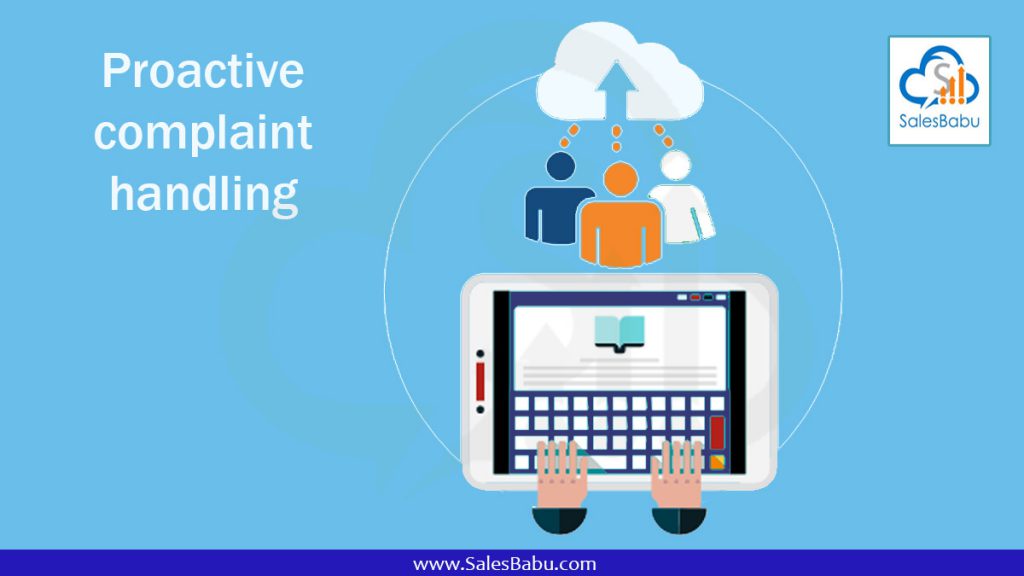 The internet has enabled customers to share their reviews and feedbacks on multiple channels, including common forums, comparison websites, social media networks and more. Without proper handling, even small feedback and reviews can end up into big ones and we can lose many prospective customers on them.
This means you need automated trackers which can proactively handle various customer complaints over different media channels. If you respond to online messages with valid reasons for the issues and comments, many customers will understand that you do care and have a genuine interest in serving customers concerns and issues. A CRM software provides various automated tracking facilities for customer management to help identify and resolve customer issues faster.
---
Conclusion
Lastly, we should understand that we can never have a complaint free business, we cannot keep everyone customer happy due to many economically and business restrictions. The most important thing to do here is to acknowledge and communicate with the customer who has raised issues. When you do address the customer complaint? Do so respectfully, ask questions to get more appropriate information about what they felt was bad, and provide a solutions to the problems or steps you plan to resolve it.
In this way, we can understand something new about your business and your customer productivity. This learning experience can be used going forward to generate greater business success.