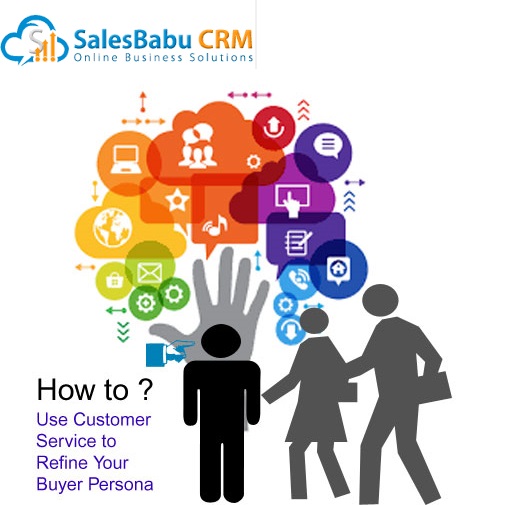 Developing personas for each of your key buyers is one of the best time investments you can make. But once you've created them, there's always room for refinement.
Customer service representatives are front-line folks who know an awful lot about your customers since they talk to them every day. In fact, some companies are actively capturing their reps' knowledge in order to add persona-related information to their database.
Let's says" on each call, the customer service representative identifies the persona bet matching the caller and tag the call with the information in their database". This gives the marketing team some valuable information- they can assess which personas call the most, the types of questions they ask and calculate the percentage of sales each persona contributes verses the support costs spent.
The buyer persona defines what the potential customer values, ants, fears, objects to when they shop for your product. Here are three ways that brands can use front line customer service employees to refine buyer personas.
Identifying preferred communication channels: customer service or sales team can identify that what customer prefer while he need to communicate with the company. Is he writing an email? Opening a ticket? Comfortable on live chat? Or just call directly? If he like to call personally. This simple insight influence how the company interact with the same customer in all phases of the customer life cycle, from lead nurturing to post sale service.
2. Prioritizing Marketing Spend: If an agent tag every caller with a corresponding persona–
This allows the respective team to assess which personas account for the most support calls. How often does each persona call? How long does each call last? Depending on what that persona sales contributions, the company might decrease marketing investments for that profile if spend exceeds customer support costs.
3. Determining Technical Savvy: A software company customer support representative tag each service interaction with a "question type." Through this process, the company has learned that small companies tend to call and ask a lot of questions about what they should do with inbound marketing software. In contrast, enterprise buyers typically use the self-service knowledge base for functionality-related questions.
Both of these question types and the mode they used to find the answer reveals the buyer personas' technical savvy. In response, marketing creates more how-to content and guides for small business customers, and more product documentation for enterprise customers.
Conclusion:
"Customer Support Helps, But It's Only Part of the Persona" These examples illustrate how customer service can help refine the way companies communicate with buyer personas. But this is only part of the picture. Essential questions to creating the buyer persona typically arise (and matter) in the evaluation phase of the customer life cycle.