Call Center receives higher number of calls, from the normal calls, during holidays. Every customer with their last minute rush wants to get everything clear before New Year. It is hectic period for the Call Center Agents as well as Managers. Manager should prepare for the worst and hope for the best. If you are using CRM solution it will definitely help you during chaotic time. You can use these holiday time as an opportunity to engage with employees and keep them motivated. After all at the end of the day you want your customers to leave good feedback about your call center agents.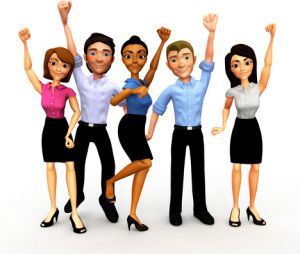 These are some ways, you can use in your call center to keep your agents Happy:
Bring Joy to workplace: Decorate office wall, cubical and other work places, so that the employee gets the festive season feel. A little holiday bonus will work as icing on the cake. This will give agents festive feel and improve their productivity.
Treat your Team: Giving employees treat will be a good idea. Setup some food stations inside the office which the agents can enjoy whole day or ask the agents to bring some food from home and then collect all together and do party in office. This will boost employee moral and influence them to work more.
Distribute some Gifts: It's not necessary that the gift should be very expensive even small coffee mug or a momento will pleas your agents. You can grab some plain mugs and markers and then distribute it among your agents and ask them to create/draw something on the mug.
Casual Day/Traditional Day: Declare 1-2 day as a Traditional day on which the agents can dress up in their traditional attire. You can keep prize for best dress to boost the event sprite.
Above are some ways by which you can cheer your employee's mood and increase your productivity in Holiday Season.