Customers are important for every organization. Customer satisfaction increase your long term relations. Loyal customers are familiar with your company and brands. Feedback is also important for every company to know where they need to improve.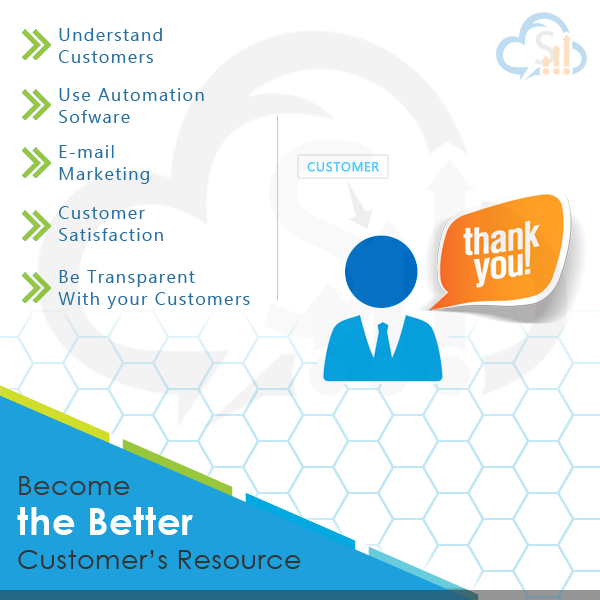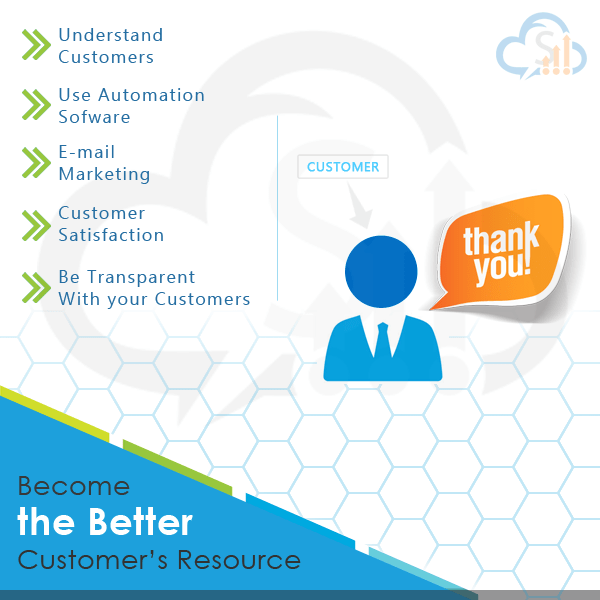 What are the business benefits of CRM?
It will be easy to identify customer needs and requirements
Enhance customer retention and satisfaction
Manages and stores customer information
Track sales leads and sales orders
Sales Forecasting will be easy
Understand customers:
You need to understand your customers to give them good services. Your database holds valuable information which helps to understand their needs. One can hold information about customer behavior and their preferences. Conduct customer surveys to know what they think about your products and services.
Use automation software:
In this competitive world almost every organization is using some automation software to get desired sales results. CRM Software helps you to track and manage all the customer details. It keeps you updated about each sales activity. Companies can easily manage their ROI and increase performance of their organization. Automate your sales process and get better outcomes.CRM provides you 360 degree view of your customer.
E-mail marketing:
Send e-mails to your important customers, when you have any new product or offers. It is cost effective and easy way to retain your customers. E-mail marketing helps you to increase sales. It is important for any business. It is a best way to reach your customers.
Customer satisfaction:
Good customer service gives your customers positive experience in doing business with you. understand their needs and establish relationships with them. Never over promise your customers, keep your promises and provide best quality products and services. Every customer wants to be treated with respect. Keep your customers engaged with your company and always listen to their issues and needs. Train your departments well, so that they can easily handle customers.
Be Transparent with your customers:
Customers always want you to meet their needs and expectations. It is important to respond to your customer requests quickly. Show genuine concern to your customers. Organizations can only grow their business when they have strong customer relations. One can earn customer trust by giving great service. Don't promise anything that you can't deliver. High level of customer satisfaction leads to more revenue.
Professional Behavior with your clients:
Professional sales organizations and sales people efficiently develop and manages their customer relationships. It is a good professional habit to listen to your clients. Don't talk too much and only talk with logical sense. Be updated with the latest technology and walk with modern times.
Be honest in Quantity and Quality:
Be honest with your customers. You should ensure that your customers get the quality that you promised them. Cheating with your clients not help you in the long run. Loyalty increases your client's confidence. Always make extra efforts to solve your customer's problem. Serve best quality products and maintain long term and strong relations with them. Provide them enough information about your products.

Request Demo for SaleBabu Online CRM Software