Did you lose one of our most interested lead??? Are you disappointed of slipping out some of your most potential prospects!!! Though it's not easy for one to recognize, but losing a sale teaches the most crucial lessons to win. Microsoft Ex-CEO Bill Gates says" your most dissatisfied customers are your greatest source of learning.
Many a times are the circumstances when you get to know at the last moment that the customer has given order to your competitor. How do you react that time? Some of the sales persons are found to react very abruptly and shout at customers. This as per the sales is a filthy reaction. Your deal with customers is not the one time game, a positive and healthy reaction even after such a disguise and invite customer back to you later. Try to find out the pits and falls in the process you are following and analyse your lost and won deals simultaneously.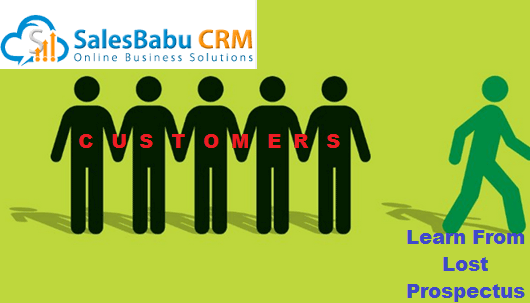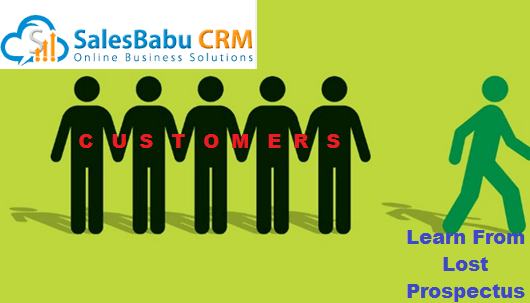 Below are some of the steps that you can follow.
Fetch The Exact Requirements Of Customer
You may lose because you failed to fetch the exact requirements of your client. This also is one of the most common reasons among the sales people to lose a hot opportunity. You need to understand with all your endeavours what the client expect from the product he want to purchase, if that features are not available, don't astray him, politely say no. This will make a positive impact of yours and bring customer back to you in future.
When Customer Responds A Flat No
It's a big setback. But try to maintain your calm and ask where he felt the short. It might be that customer is also not happy to tell you so. Who knows if you become a supplementary vendor at need of hour.
Make Proper Analysis Of Lost and Won Deals
Don't just let it go by. It is important to identify where the flaws were. That might be because of inappropriate follow up, inefficient competitor study, incompatible prices, etc. Find out why you are losing and simultaneously why you are winning. This will help you make a proper strategy for the forthcoming deals.
Keep Interacting Even After Refusal
Don't leave touching base with your customer after the lost. It shouldn't be the end of the relationship. Ask your sales manager to have a meeting after the lost deal regarding the major. Keep sending greetings or any useful information. This also has been fruitful in many of sales deals and tried and tested method of regaining the old potential prospect back in your pocket.