Customer Relationship Management – CRM system is most required in any company to streamline the sales and marketing team and help them to reach their target set goals. B2B CRM is for the companies who are into the process of directly dealing with business to business. Whereas, B2C CRM is helping the companies who are dealing with direct consumers and they focus more on the increase of the footfalls directly to their company's or stores.
The nature of business and the customer's interaction differs as per the company process and dealing with them helps to decide the most suitable CRM system for the company. Company requires a proper streamlining CRM application for the sales process and access to the CRM by sales people from anywhere, anytime, so that the sales force team and other department employees are having teamwork and aiming for the business sales revenue growth.
Both kinds of companies – B2B & B2C sales processes are having a high importance on sales revenue, customer service strengthening, managing their sales funnel, increasing customer engagement, managing the loyal customers and adding new customers, managing support tickets, etc. Moreover they require other sales related tools to be integrated with the CRM for the chat, surveys and better sales analytics helping the management to important business related decisions.
What is Business to Business (B2B)?
Business to Business (B2B) is a transaction between two businesses. A primary company who is a manufacturer or a wholesaler involved in selling to another company, who is willing to purchase the product or service from a primary company.
B2B sales process which takes a long time, interaction with the company which involves frequent visits and it is a long process. Decision and approval is taken by the different management entities before procuring the materials.
To understand more on the business to business – b2b, then please refer below mentioned scenarios.
A company who is procuring raw materials for the production process from the primary company
A company who needed services for an operational purpose from another company who provides the services.
A business enterprise who is into the re-selling of products or services produced the principal company and sold it to another company who wanted the said product or services.
Read our blog
What is Business to Consumer (B2C)?
Business to consumer (B2C) is to sell a product or services to an individual consumer, which is known as retail business. Selling the products or services to the targeted consumers who either visit the retail store to buy product or place an order over an e-commerce portal to buy a TV, Bike, Refrigerator, Consumer goods, pest control service, packers and movers service for house shifting.
B2C sales process is of short time and decision making is short period and taken fast.


Read our blog
How to differentiate between B2B & B2C ?
B2B and B2C can be differentiated by their nature business. B2B – it can be mentioned as company account driven and B2C – its an Individual consumer driven process.
When a company and its sales force interacts with the customers, it can be an individual consumer or may be an organisation. Sales process is the same but slightly deviates from each other.
B2B sales process is in selling a product or services to a small and mid sized industries, which is considered as a key account for the salespeople. When a company's order is closed then it is considered as an account and in future repeated orders are expected from those loyal customers.
The B2C sales process is all about selling a product or services to an individual person. Here the salesperson's focus on these customers are less, as they have to interact with many customers who buy the product once or twice but recalling them is difficult.Yes when the customer revisits the store, salesperson may remember or may not, but his prime work is to satisfy the customer with his need and get a satisfied customer feedback from them.
The difference between B2B and B2C, focus on the individual consumers is important but not like any key account companies.
Importance of CRM application for B2B and B2C customers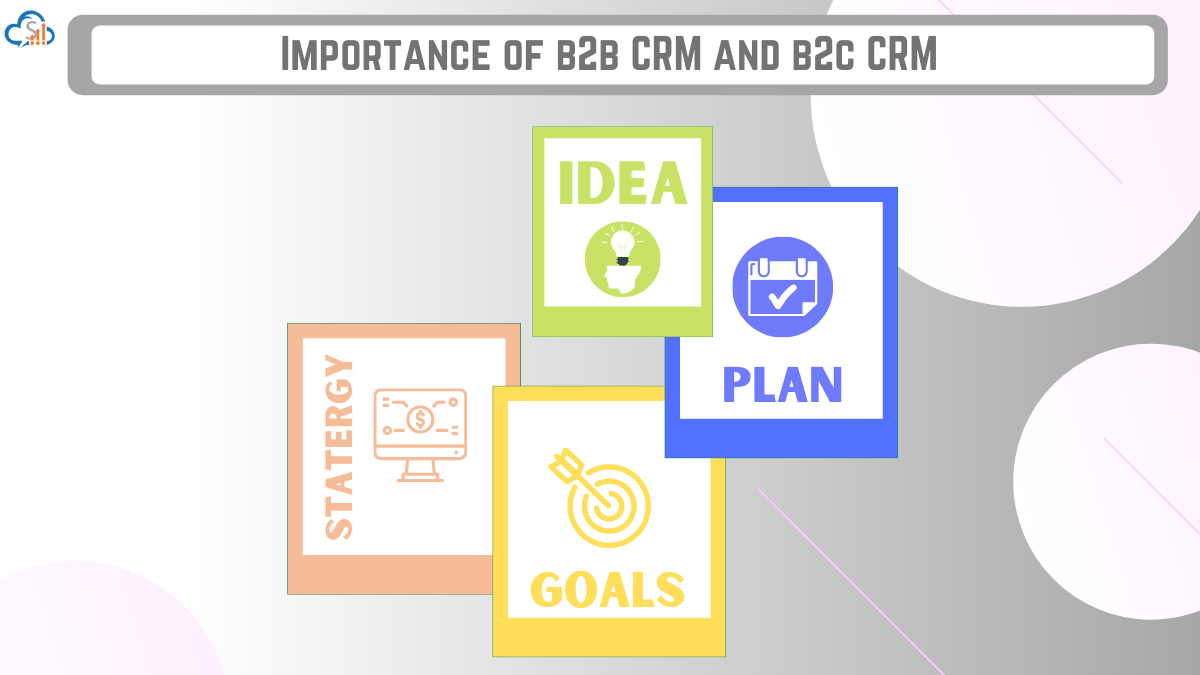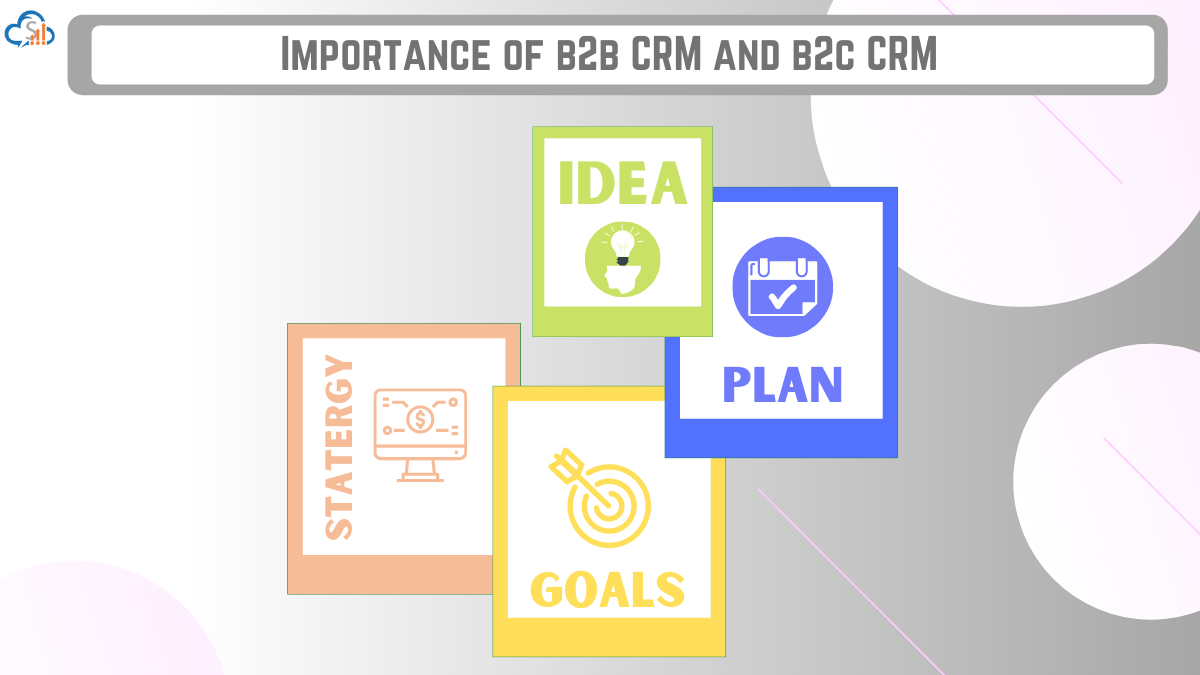 Companies who are into different vertical businesses and sales processes also differ, when it comes to B2B and B2C sales. When the company is into the contacts of companies and dealing into the sales of product or services, wherein the sales person is actively on a daily basis interacting with these companies, then b2b CRM to be implemented. Sales people whose responsibilities is to generate revenue by doing cold calling or work on the leads shared by the companies. Rigorous follow ups with the companies, sharing the necessary documents, explaining the product or service as per their necessity. Quotation to be given and if there is a detailed discussion on the pricing, where revised quotation is to be shared, which can be managed by the online CRM software. In the b2b CRM amendments of the quotations are recorded and useful during the sales process of closing the deal. On closure of the deal, sales orders are managed and status of the sales order are updated from time to time in the CRM system.


Read our blog
Whereas in B2C, small or large retail stores or companies who deal with the direct consumers to sell the products or services and number of customers interactions are in large numbers every day. When the customers flow in immense and data is more, then the individual enquiries or leads assigning is difficult and managing the same becomes tedious. Hence b2c CRM helps to capture the individual customers' data in one go and assigning also becomes smooth. Moreover the following up with them through the bulk emailing is possible by integrating with the cloud based CRM.
Handling the high volume data is possible in B2B CRM and B2C CRM, managing them and streamline the sales force team. To interact with every customer through the emailing one to one or in bulk, introducing the latest products and its features wherein they may come back to the company for repeat purchase. Moreover providing both kinds of customers a good customer service, making them loyal customers and expecting a word of mouth from them is certain.
Sales Cycle Prediction
When we analyse the sales cycle between the B2B and B2C, it is unpredictable of the b2b sales cycle. In b2c the sales cycle is a very short period and does not long for much time. Whereas the b2b sales cycle tends to be complex and time taken is long. It involves the approval from many stakeholders. It has a process of demonstrating the working of a product or a solution, technical discussion, commercial review and also if any integration with the third party solutions. On completion of the said process of order placing will happen. With the help of online CRM software, a complete sales cycle process can be managed and streamlining the sales team is also possible.
Difference of the B2B and B2C CRM:
In B2B process companies, their needs are different and challenges are more than B2C process companies. When CRM applications are to be implemented then, they need to be identified and as per the companies requirement CRM system to be suggested. Cloud based CRM helps in improving business profitability, streamline the sales process and helps in collaborating all departments working in a team. Few basic differences between a B2B and B2C CRM have been addressed.
Managing the lesser number of leads is easy to manage in the b2b CRM, whereas in b2c CRM more number of leads are pumping in and it needs more and better managing criteria.
Multiple contacts managed in a single company which is possible with the b2b CRM, but each consumer is treated as a contact in the b2c CRM.
Sales processes in b2c, decision making by the consumers are faster, comparatively with a B2B sales. B2B sales are much slower than b2c consumers. Usually it takes more than months, in some cases it takes years.
Lead sources in b2b are very simple and tracking of the duplication in the b2b CRM is easy, but same leads of the b2c consumers are from multiple sources and duplication is more.
One to one email campaigns possible in b2b CRM, wherein bulk emailing is required for the b2c consumers and integration of the bulk emailing package to be incorporated in b2c CRM.
B2B CRM is implemented for the sales force management and sales activities tracking, but in b2c CRM lead management, marketing automation and sales force management all to be active.
Cloud telephony integration in the b2c CRM is necessary as the call flow is huge and to manage and capture those calls as a lead is important. Being a low volume of calls are landing in the b2b sales process, hence b2b CRM integration with cloud telephony is not that necessary. It is manageable by the sales people.
Decision makers in the b2c sales process are consumers itself hence, the b2c CRM leads are registered in their name, but in the b2b sales process interaction is with the company hence, contact levels and decision makers are more. Which can be managed in the b2b CRM.
Quotation, proforma invoice and invoice preparation possible in the b2b CRM, but not in the b2c CRM as there is not much necessity.
Buying process is simplified in the b2c CRM. But the b2b sales process is complex, hence SalesBabu b2b CRM is made very systematic, which is easy to use and user friendly.
Monitoring of the sales activity in the b2b CRM is very necessary and salespeople are supposed to update from time to time. But b2c sales process consumers are fast decision makers, hence the sales activity is more time taking to update the notes in the b2c CRM.
B2C sales majorly involve emotions on the consumer side, as the discussion is done with personal touch. But in the b2b sales process, it is driven by a company's decision and emotions do not have a role.
Tracking of the reference sales is manageable in the b2b sales, but very difficult in the b2c sales process.
Social media integration with b2b CRM and engagement is not very important in the b2b sales process. But in b2c it is very important and tracking of the same is very necessary in b2c CRM.
Examples :
B2B CRM
Suppose an organization is selling BI tools to other businesses. Its CRM will more likely have features for building profiles of the companies in its target audience and picking out key individuals in those companies. Sales reps and managers will follow the progression with company representatives through every stage to nurture each lead and take advantage of upselling and cross-sell opportunities.
If you are on the search for a CRM for B2B, here are a few specific capabilities you should be on the lookout for:
Automation: Because leads are more valuable, losing even one or two can deal a major blow. The automated workflow will help your sales reps to manage their workloads to keep track of contact information so nothing important will slip through the cracks.
Forecasting: Sales cycles are more expectable in B2B, making it very much easy to forecast growth based on previous performance. The goal is to precisely predict customer behavior and project financial outcomes.
Enhanced tracking: B2B sales processes will cover more stages than B2C. To that end, the B2B CRM solutions will offer greater visibility into exactly what stage a prospect or lead is at.
CPQ applications: These modules or integrations will allow B2B companies (and some B2C businesses) to more specifically sell complex, highly configurable products, such as industrial equipment. They are especially useful for organizations in a supply chain.
Quote management: Generating quotes is a necessary part of the B2B sales process. Before a sale is finalized, the customer will need a breakdown of what their money is buying. Quote management software will allow your users to create a document that lays out the details and can help prevent order mistakes for complex purchases.
Conclusion
Customer centricity is increasing the productivity of a company and business processes which are involved in sales, support and marketing to be streamlined. CRM for B2B and B2C sales processes helps the companies to build a good relationship, make them loyal and focus on retaining existing and new customers. Customer loyalty and sales revenue is the growth of a company. SalesBabu CRM helps to improve and organize the business information in a systematic manner. It is enhancing the better communication within the team, automating the daily sales tasks and providing the better efficiency in the team. Providing the analytical data and getting the MIS reports to help management to make better and accurate important decisions for improving the business.