Focus of every company is that recent trends have remarkably transformed the way they are engaged with their customers throughout the sales cycle.
There are success stories about new businesses, who have been making profitability in due course of time. Reason of being a successful and profit making organisation is they are open and organised in their operation and approach towards the customer.
Companies they wonder about being a startup or a seasoned enterprise – how to make a business profitable or improving the existing business with more profits?
In a business profit is considered as revenue, which is possible by having a sales team, service team, operation team and inventory for selling into the market. In the business after the payout costs which include taxes, supplies, expenses, staff salaries and wages, balance becomes the company's profit. what's left over is your profit margin.
Read our blog
Growth of the Business
Company when it gets a venture, then there is an Aim of the End Goal. There has to be a long term business road map, which allows you to review your steady plan and an incremental growth of having an increased profit.
The sales force team has to be well aligned with your strategy plan, so that with the technology help and business applications, streamlining the salespeople becomes easy and has growth in the business. Every day or weekly or monthly – focus of the company has to be improving your quality of profit. Having a business manager and coach, who will be helping in streamlining the sales team to get sustainable and scalable revenue to the business.
Read our blog
Improving a business and making profitable with CRM a major trend setting approach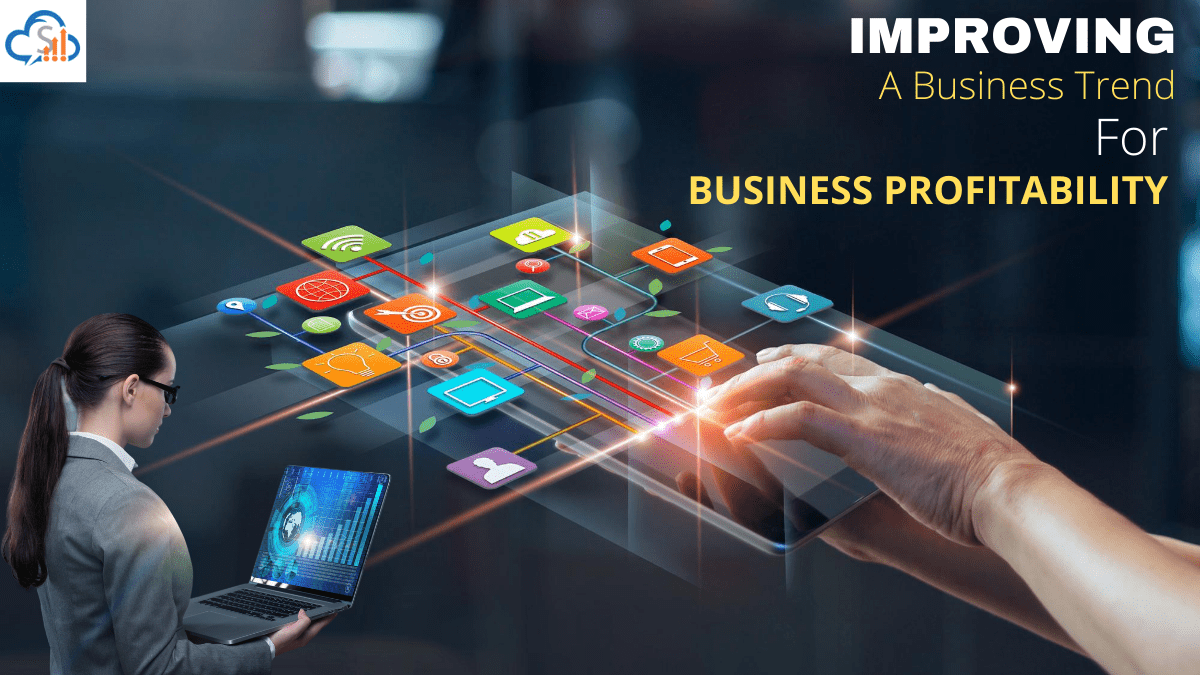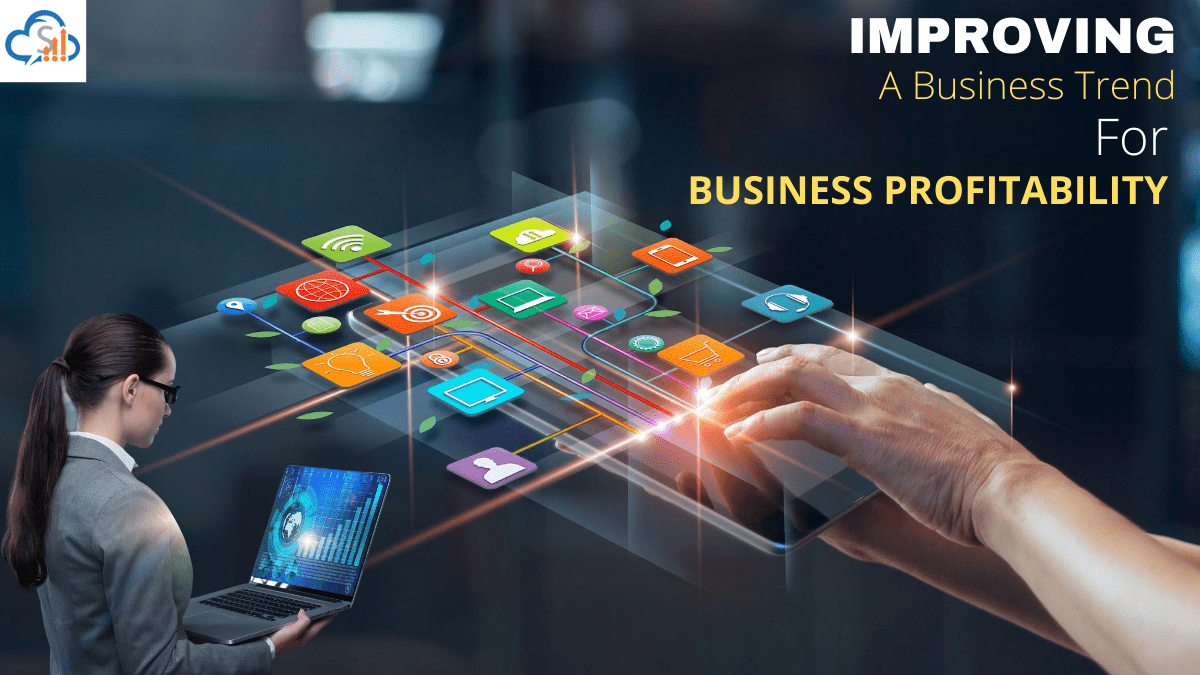 Customer engagement strategy:
This is also the trend setting of making profitability by keeping a close look at the targeted market. The sales or marketing strategy does not work in all the geographical areas, it has to be customized to suit the market trend. As per the market trend products and customers to be made. Engagement of the sales team digitally through the website and social media, on promoting the product is always beneficial. Interactive tools like webinars, demos, road shows and expos to attract new customers is also an engagement strategy. When it is thought out of the box on promoting a product to the targeted market, which will yield results as a lead and profits can be seen. Cross-selling or pitching a new product to create new opportunities with existing customers is also an engagement strategy. Capturing these new enquiries into the CRM and nurturing to bring the business is the profit making strategy.
Strengthen Your Social Presence:
Social networks like LinkedIn, Facebook, twitter have helped sharing likes, feedback, comments among the social groups. Integration with social media sites and sales CRM, which provides a dynamic platform to promote brands. These are proving to be strong trend setters giving important insights into buying and selling trends.
Action plan:
On figuring out the strategy to grow and making it a profitable plan, then create a timeline with a series of steps pitching the product into the targeted market. Management and the sales team set a goal wherein the company can sustain over a period of time. This action plan with the help of sales automation software, business growth and increase in the profit can be seen. Collaboration of the marketing team to launch a new marketing campaign for lead generation is required and marketing tool – campaigns and bulk mailing to be implemented with the CRM. This action plan if it is concrete, then this strategy is an achievable goal for the company's growth.
Proper Analysis of Analytics:
Analytics offer a great analysis – proper predictions and forecasting regarding futuristic estimation. It's important to analyse all available data thoroughly with an online CRM, so that various sales parameters can be properly measured and judged.
CRM Tool:
Customer Relationship Management Software has emerged as a powerful and effective business tool that automates all the sales processes. CRM is a best tool which involves in managing the sales cycle – start of the sales enquiry generation to closure of the sales order. Order processing/fulfilment, post-sale complaint management and after sales service and support are the key features available in the online sales management software. Online sales CRM makes it easy to access and update data from anywhere, anytime.
Read our blog
Internet Technology:
The Internet has helped to use an online CRM in an easier way of interacting, collaborating and sharing information across team members of different office locations. The Internet has helped companies and their staff who are able to work in a team. With the help of CRM, companies have seen faster results in better customer satisfaction because of an early customer feedback from them.
Mobile CRM Apps:
Today the number of people accessing the internet via their mobile devices, which is on a rapid rise. Mobile CRM Apps becomes a key requisite to make sales people with web presence and mobile friendly. This will help all sales teams using mobile devices to get connected with the CRM easily and management reach will increase exponentially.
Value adding for the Customers:
A real value adding is a pivotal component for analysing how to make a profit. Sales and service team has to prioritize their market research, research your competition and understand the customer's requirements. It's the loyal customers who have been using the product or service, which is adding up the value. The customer who is satisfied by the after sales service provided to him and product what he required is sufficing his requirement, which made him to fall in love with the company.
Hiring a right sales team:
Company and sales head has to focus on hiring the right dedicated staff, who are willing to work and grow along with the company. To increase the profitability employing the staff with the skills and self driven by passion and motivation.
Usage of the resources and cutting the cost:
The best trend setter for a profitable business is by reducing the costs by getting raw materials at a lower price with quality and minimizing the production cost. About doing the marketing using the availability of free resources like social media sites.


Strategies to improve your business profitability :
Increase your conversion rate
Generating new leads is an essential part of business growth. But does one know what percentage of those leads eventually convert to a sale? Increasing sales conversion in your business is one of the fastest and lowest cost methods to boost the profits of your business.
Stock control is the right way to streamline your business and improve cash flow. With less money tied up in slow-moving inventory and fewer losses because of expired or discontinued inventory. Ordering more often will allow you to check prices and take advantage of seasonal clearance or overstock discounts.
Remove unprofitable products and services
The products or services with the highest gross profit margin are the most essential to your business. Once you've identified your most profitable products or services you ought to focus on these. You should determine if the unprofitable products or services should be removed completely or reviewed for areas of improvement.
Review current pricing structure
Raising prices is a terrifying prospect; however, a little increase in your prices can make a major impact on your gross profit. Therefore, the proper cost of your products and services is extremely important. You must review the price of your products regularly and adjust your prices accordingly.
Conclusion
SalesBabu sales management tool helps to be customer focused. The productivity is an enhancing approach that has changed selling and managing sales. Sales CRM software is a science of analysis & centralized decision making with management visibility of end to end sales cycle. CRM is helping organizations in better & effective decision making to grow and improve the business profitability. .
The amalgamation of these new trends with technologies and tools will change the way an organization wants to sell and manage their full sales process.