To understand – Lead Nurturing is a process of educating your buyers up to their level of understanding about your products, services, and company. It is almost a focused marketing and communication efforts where the buyer has been heard and responded with the information he requires and the way they want to have the answers related to their needs. Lead Management System offers facility and comfortability to both company and buyer to communicate in a structured way to correctly deliver the information required by the buyer, record the conversation for future references and simplify the process of sales and marketing efforts. In a few words – Successful lead nurturing is all about delivering personalized, relevant content that keeps your prospects educated about your product, company, and services and keeps them engaged in good faith.
"Lead nurturing strategy" helps to build a strong BRAND before a prospect enters the buying process. As companies adopt inbound marketing as a way to generate more leads, the importance of having an effective lead nurturing strategy becomes very clear. In most cases only a relatively small percentage of your inbound leads will be ready to make an immediate purchase, leaving upwards of 90% of your inbound leads on the table.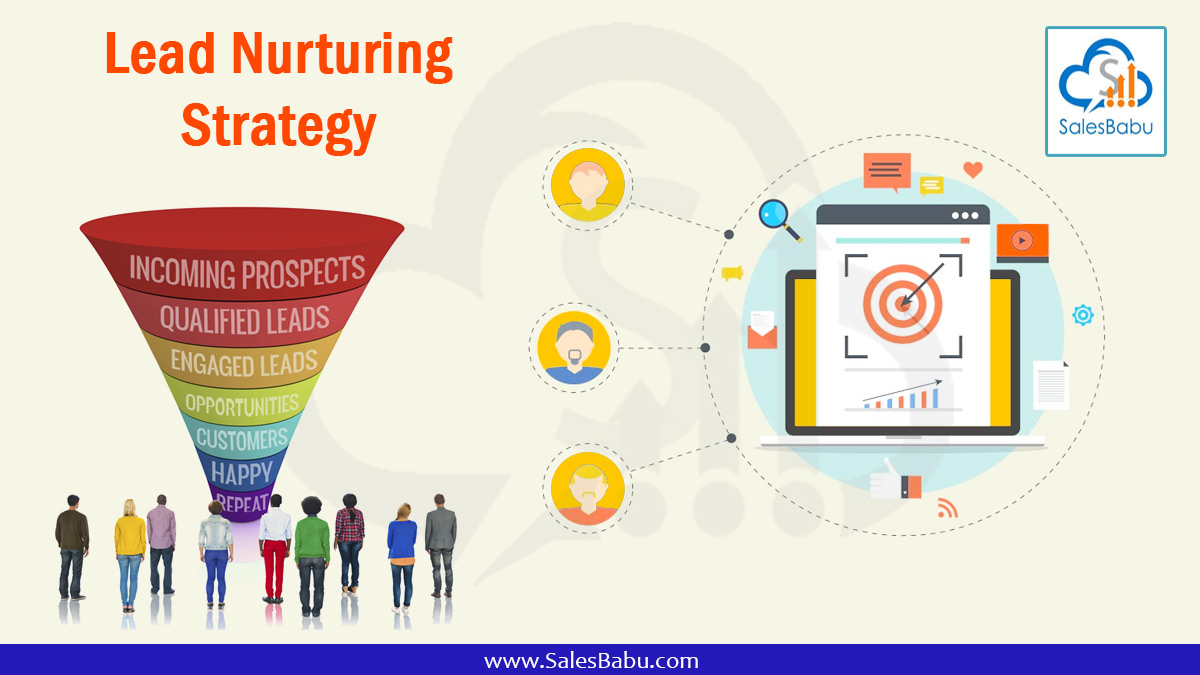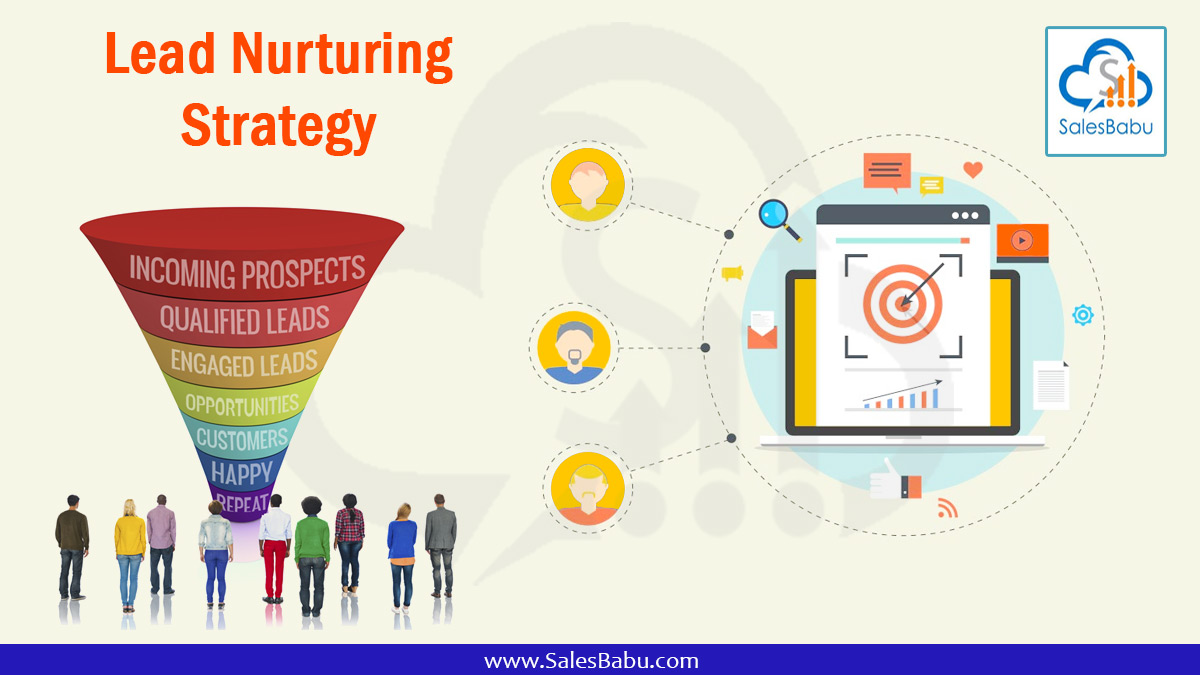 Read more: 9 Dangerous Sins of Lead Management System
Any business can be successful by generating leads but you are wasting time and resources if you do not implement a successful lead nurturing strategy. Lead nurturing will help you build stronger relationships and add both trust and credibility to your prospects and when they are ready to buy; it will be your business they contact. Here are a few steps to help take your lead nurturing program to the next level.
Identify your prospect's needs: Different segments of people contacting you or you contacting them can have different goals of purchase. You need to sort their needs and send them content relevant to their needs, else you will lose some high-quality leads. You need to run segment campaigns by product interest, content download or webinar registration to identify needs and challenges. Ensure data is accurate as of the better you understand your potential customers, the better the result you will achieve.
Read more – Are You Identifying Your Potential Lead Source
Deliver relevant content: Lead nurturing is about moving your prospect from one stage of the buying process to the next. There are a few prerequisites for using targeted content for lead nurturing. First of all, you need to understand each of your unique buyer personas. Of course, you then need to create an assortment of targeted content designed to nurture each of your personas based on their interests, goals, objectives, and marketing triggers.
Stay in touch: Follow-up on time, or when a prospect expects a call from you, you should call in time, is a necessary part of communication. Even when a prospect asks you to contact them again later in the year, a note within your CRM system is usually saved and marked as "Contact again in six months". Ask for permission to stay in contact with the prospect without being too pushy. Send personal invites to webinars or share high-quality blog posts and articles. By maintaining contact, you increase your customer relationship and stay top of mind for when they are ready to listen.
Multi-channel lead nurturing: Effective multi-channel lead nurturing most commonly involves a combination of marketing automation, email marketing, social media, paid retargeting, dynamic website content and direct sales outreach. Because there are so many tactics involved, to execute this properly, you really need to ensure that your sales and marketing teams are well aligned and working cohesively.


Read more – How Your CRM Helps You Align Your Sales & Marketing Strategy
Role of Lead Management Software in Lead Nurturing process
The boom in social media and many other online ways of generating leads are actually inbound marketing ways to generate. In this case, a very less percentage you get who is actually ready to buy. Here comes the role of lead nurturing strategy, which can make a huge impact on the result of your inbound marketing strategy. Research conducted by Forrester has shown that marketers see an average 20% increase in sales opportunities from nurtured vs non-nurtured leads. Furthermore, the research also reveals that companies that excel at lead nurturing generate 50% more sales at a 33% lower cost.
Why you need Lead Tracking Software for Lead Nurturing?
In a nutshell Lead Tracking software could be the key to boosting sales, developing customer relationships and saving money in your total budget. To understand it little deeply – roughly 70% of marketing leads never turned to Sales; because companies focus on brand awareness rather than building relationships. While lead nurturing is a process of nurturing a relationship that lasts long through market automation, location-based services, and sales force automation.
Lead Tracking Software enables you to be focused on making continuous communication with your prospects until It's closer. This way you can keep an eye and make calculative steps to convert the marketing lead into business and try to do maximum closers from the number of leads generated through your marketing campaigns.
As a Sales Lead Tracker, SalesBabu Lead Management System has features like opportunity management, contact management, and Response management. These features enable you to have absolute clarity of the lead nurturing process, which leads to increased individual efficiencies and productivity. Transparency of the process results in a higher conversion of prospective leads into a confirmed order. As a Sales Lead Tracker, Lead management Software helps in:-
Effective control over sales follow-ups and activities
Saving and tracking all conversations/emails/quotations etc.
Also, save the contact information of prospects and customers.
Automation of emails and reminders keep you going with the follow-ups without losing the contacts.
Transparency in opportunity management increases the number of nurtured leads that could get more business.
Automates reporting – resulting in time-saving and calculative decision making.
Provide precise sales MIS ad Sales Funnel Analysis
Enhance Sales Management skills by monitoring 360-degree sales team performance.
Read more – What Is A Sales Lead Tracker Software And How Does It Work?
A lead management app enables your sales team to work on the go. You do not need a system, your phone is enough to handle, feedbacks, sales calls, followup reminders, quick quotations, and document attachments kind of activities. You have a facility to generate a quick sales report showing you the status of your leads and the correct condition of nurtured leads.


As the best lead management software, SalesBabu Lead Management Software offers the best way to handle Lead Nurturing. You can transparency in opportunity management, Followup management, and sales funnel, which enable you to convert more leads into business. Not only this, you have numerous opportunities to manage and maintain a good relationship with your prospects for future business. Here is the list of Online Lead Management Software features:-
Lead Generation: Online lead management software records different activities of visitors like their demography history, visiting behaviors, and referral information. You can also record their contact information on the same. This data is available for the sales team before they can take the first step to talk/reach prospects coming from marketing efforts.
Lead Tracking: Lead Tracking software create a systematic process to follow and capture every interaction with a lead. Sales lead Trackers helps to create follow up tasks and activities to make future contacts with the leads based on their present call or interaction session. Lead tracking software help filling the blank space, which cannot be filed in a manual follow-up.
Lead Distribution: Right person on the right job – is another mantra of success in any business. Lead tracking software is the best way to utilize best skill for each lead. According to department and set of skills, leads can be forwarded easily and you can also keep a sharp eye on the interactions to intervene and Win the client.
Lead Qualification: Every company has to follow an Ideal Customer Profile (ICP) for a strong long-lasting relationship. Basically, who stays with you in business? Well it is a give and take relationship, you understand and fulfill the needs and expectations of your customers and they stand loyal to you. The process of filtering through thousands of opportunities and incoming leads to find the most suited ones is called lead qualification in the lead management tool. This is an integral part of the sales process. With this sales qualification process, sales and marketing teams can prioritize their activities and make more futuristic campaigns and strategies.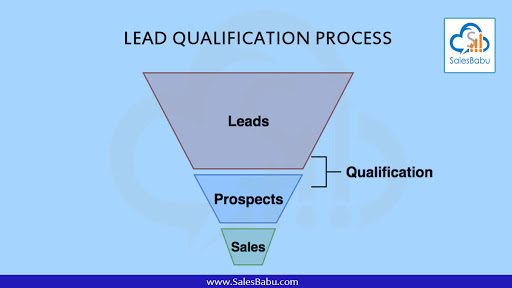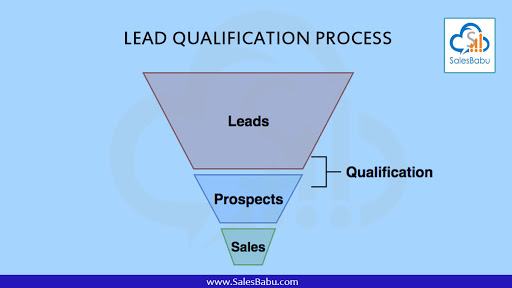 Lead Nurturing: Online Lead Management Software is a tool, which enables you to automate systematic tracking of your leads coming from different campaigns and help you sort the opportunities at their best. So, you can watch the complete Lead nurturing process closely, intervene and take the right step at the right time to close the sale. This way you increase communication, the fruitfulness of marketing efforts and make lasting relationships with your prospects thereby leading them to the sales funnel.
Read More at Win more Customers with Lead Management Software
Some Benefits of Lead Management System :
Automate Lead Generation and assignment
Capturing the leads from various sources such as chat campaigns, web forms, and emails in the CRM. You can respond to chats directly or call from the CRM and funnel quality leads. After lead tracking and capturing, a good lead management software will automatically allocate leads to salespeople across territories, based on lead-routing rules.
View lead lifecycle and engage contextually
With the help of an effective lead management solution, you will be able to understand the different stages your leads are going through in their buying lifecycle and activity timeline. With help of this real-time context, your salespeople and marketers can communicate uniformly across phone, email, chat, and SMS from within the CRM.
Improve Productivity with AI
Avoiding manual labor and improving your sales and marketing team's productivity with a lead management software that automatically enhances your contacts with their social and information. Avoiding duplicate leads with an AI-powered sales assistant, who dynamically detects all the duplicate leads.
Lead qualification and management get easier with an AI-powered scoring model available in lead management software like SalesBabu CRM where leads are automatically ranked based on historical data. Understand which are factors that led to the contact score as well and keep leads flowing into the marketing and sales funnel.
Conclusion:
SalesBabu Lead management software is a fantastic tool to nurture marketing leads. It offers you several amazing ways to not only nurture the leads leading them to sales funnel; but also allow you to have numerous opportunities to make a long-lasting relationship with your prospect. They became loyal and your brand achieves more than sales.