A proper sales and marketing strategy involves more than just making customer campaigns and list of prospective clients. Developing the right strategy is a process that requires adequate research to discover who your lead prospects are, what motivates them to purchase services from your company, and how will your firm fit in the economic marketplace of products. The combined effect of these research points provides information which will drive your sales and marketing strategy.
With the right process in place, your company's growth and profitability are predictable and controllable. But the most tricky part is to understand and fit in the perfect blend of proper marketing strategy and adequate tools to help in improving the overall company's sales.
Most of the companies now a days, invest heavily on their marketing and sales team to get the best mind in the market to improvise on their organisational policies but due to mismanaged and unorganised management system, these marketing team end up being just an overhead for the firm. This is where a CRM integration helps to align your marketing and sales strategies to your management back bone to have a strong foundation for your business.
A Customer Relationship Management (CRM) system not only helps in managing your customer relationship but takes care of your overall sales and marketing management process. An online CRM software helps in organising everyday workloads of the sales and marketing team and automated many processes to improve overall sales productivity and business revenue.
Let's understand further on how a Cloud CRM software can strategies your sales and marketing process.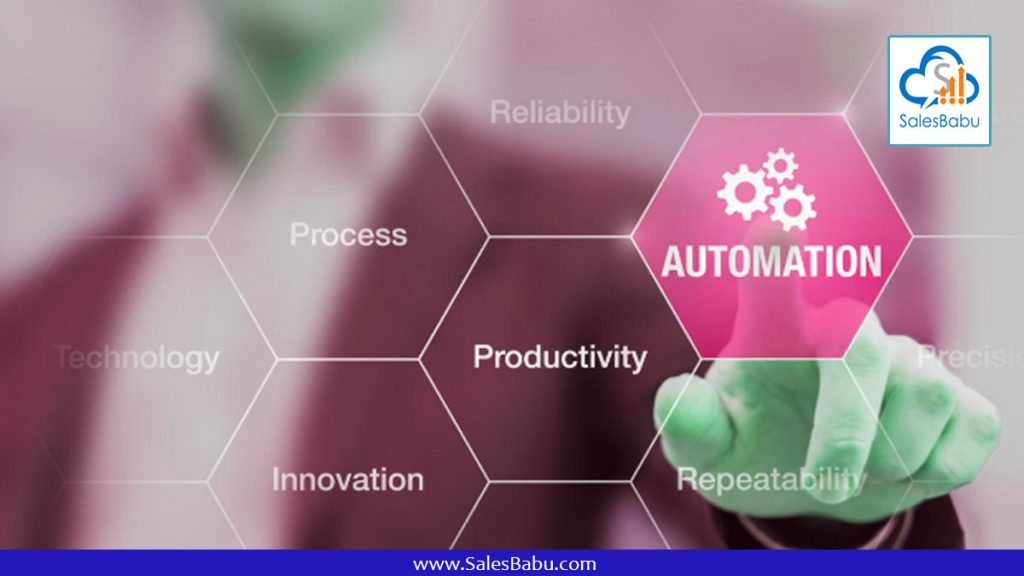 In today's world of social networking and mobile communications, customers can be anywhere and everywhere. Most of the companies spend a fortune in tracking and finding probable leads over the internet and social websites. Considering the widespread internet network, imagine the no. of human resources needed for tracking customers manually. CRM comes into picture here to automate all these manual ways of lead tracking and data entry for sales and marketing teams.
A cloud based CRM software provides a centralised database to store every detail of prospective leads and existing customers. Data entry about every interaction with a customer, phone calls, email communication or chat history can be stored in this database which can be accessed by every stakeholder at any time of the day.
Once the sales and marketing team can see every customer information in one place, they can interact with your potential customers quickly and respond to opportunities for better customer engagement.
Automated services of email and SMS templates can help the sales team to reuse the existing data repetitively by just filling some more new data and send quick responses to customer and close better deals.
The sales team can manage their task by setting automated reminders and alerts for an upcoming meeting and customer interactions, these automated services facilitate them to avoid missing any appointment and provide better customer experience by providing on time support.
Many additional facilities of quick quotation creation, sales order management and other after sales support help in providing a 360 degree customer relationship management system to improve business revenue and maximize ROI of the firm.
Benefits of automation:
Generate more leads and increase the qualification rates by following up very quickly.
Increases the satisfaction of customers by attending customers' services very promptly.
Streamline more tasks so that you will be able to get more done without sacrificing much of your precious hours.
Increases the conversion of sales by focusing on the hottest leads and pairing them with the best sales reps.
Effectively executes more campaigns with the ability to create them with the use of drag and drop features.
Retain more customers which will boost the profits.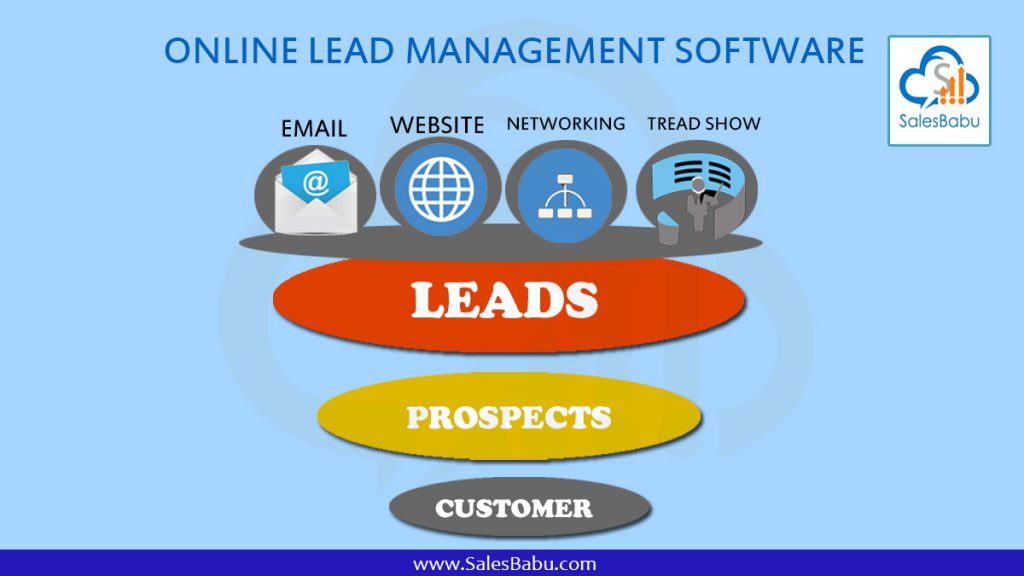 In today's world of fast paced economy, customers change their mind every second and switch to better deal with just a few clicks. We might have hundreds of interested leads, but the real business lies in categorizing the once who are really interested to buy our products and want to go ahead with our sales proposals.
Many sales and marketing team members spend quite a lot of time in segregating qualified leads and follow them on different channels of communications.
Best CRM software helps in this most critical part of lead management to have more positive and segmented leads to close better sales. These cloud CRM systems, segment leads based on recent activities, responses, personal likes and dislikes, products already purchased, e-mails opened, e-mails replied, and even social media activities.Once we have a list of potential positive leads, its quicker for the marketing team to convert them into sales.
An Online CRM software stores important information about the customer which helps marketing team to engage better with customers with simple activities like wishing the customer a happy birthday or anniversary, or to wish them well when they have a new job or a job change. These customer tailored activities help to personalize their messages in such a way that it wins the hearts of individuals!
If your business uses cloud based CRM software, you are able to tailor your marketing?—?not towards a marketing demographic, or a group of people, which was the norm in the past?—?but towards each customer requirement creating more customer centric business strategies. This type of targeted marketing helps to retain customer loyalty and increase repeated business.
A good CRM strategy can help in your customer retention and retain up to 30% of old customers. By keeping your customer's complete data online, marketers are able to retain their customers by understanding their past issues and concerns. Also, customised software support can be provided to old customer which will help them continue doing business with us.
Focusing on your customer needs like product preferences, previous purchases and other shopping trends helps the marketing team to enhance sales by cross selling products which can be useful for customers in future or might be an addon to current product functionalities.
These additional details about your customers definitely gives an upper hand to marketing teams to create more personalised campaigning for its clients and win more deals for the company.
Benefits of lead management:
Improve response time – Through lead management software, you can reach out to the leads easily via phone calls, email, or also through chat and can immediately get the context about their intentions in buying and increase your chances of making a sale.
Be more accountable – Lead management process aid accountability along each and every step of the sales process. By generating the right reports, you will be able to get insights into the data like generating more leads and the response time of each sales rep, etc.
Engage with context – Sales reps can engage properly and meaningfully with the leads and can improve the quality of the conversation with the leads when they are backed up by the necessary text.
3. Team Work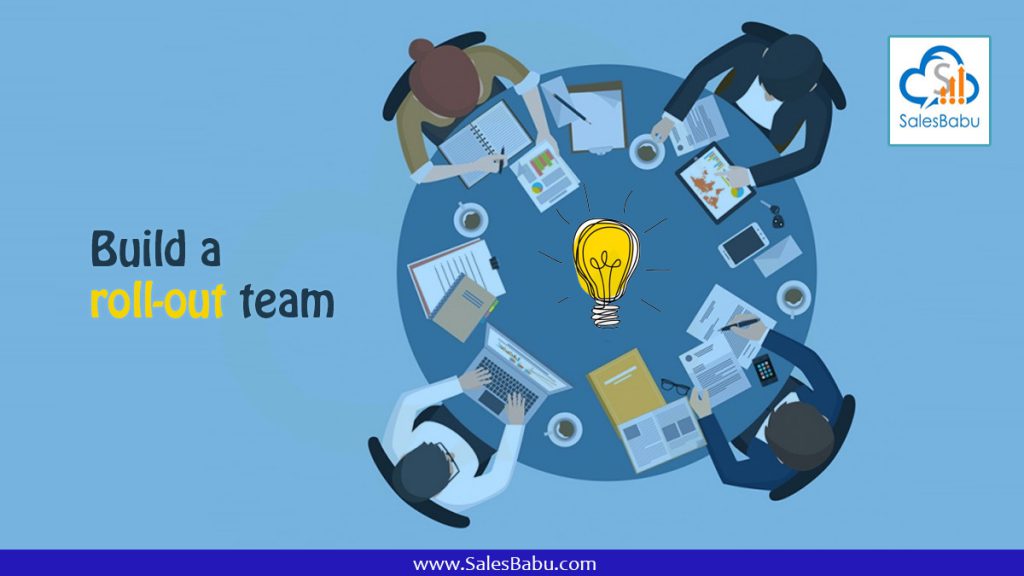 Sales and marketing job is not an individual task but a combined effort as a team. Starting from gathering prospective leads, qualifying them with the correct set of background researches and then creating personalised campaigns to close better sales for the company, everything needs a combined attempt as a team.
Sharing spreadsheets and creating an excel sheet to track everyone's job will definitely not be the right choice to work as a team. In a traditional business model, many sales team cannot perform efficiently due to mismanaged workloads and repetitive and unproductive work assignments.
Online CRM software helps to create a systematic system of assigning work loads to every sales member along with a structural system of updating customer issues along with which service agent is working currently on the issue.
Complete information about the customer interaction, information gathered during client interaction, email discussions and more are noted clearly with every reported issue to track every agent's workload properly and avoid any reworks and repetition of work items.
Along with organised method of customer handling and sales workload management, CRM provides a common platform where every stakeholder can get involved in a critical customer issue and give their expert solutions to close issues faster with best results.
These consolidated work culture through a cloud CRM software not only helps in managing sales team work load properly but also helps in keeping a healthy and productive work environment.
CRM software helps in gathering and analyzing accurate pieces of your customer data, which helps to learn more about your customers and have a real insight to who they need and what are their real expectations from your business model and services.
Market studies reveal that 3 out of 5 customers (59%) would try a new brand or a business venture for a better customer service experience and about 62% of global consumers stop doing business with an organization due to a poor customer satisfaction level. If we cannot analyse your customer's pain point then it's surely not a profitable sales strategy for the business.
We need to constantly analyse our customer purchasing trend, concerns reported, website reviews, blogs visited, social media comments to understand the customer mentality of doing business with our firm. Sales team need to be constantly aware of these metrics to create better customer retentions plans to maintain business profitability. Analysis reveal that it is 6-7 times more expensive to obtain a new customer than it is to retain an existing one, hence we need to give equal and more attention in keeping our existing customer happy along with procuring more clients from outside.
With the help of data metrics and statistics of the customer information, we can understand the market trends and our customer requirement to create more futuristic policies for our business model
5. Cost Reduction
In today's world, time is money – If you streamline your routine jobs, you will not only organise your business but also create more productive time for sales and marketing to concentrate better on important matters like customer satisfaction and overall customer experience for your organisation.?
Customer retention and better sales productivity definitely improves the ROI for your company. By implementing overall customer support services of a good online CRM software we can reduce customer attrition rate and improve our future sales. Also, with more automated and well defined process management system, we can have better sales productivity which reduces a major overhead cost for your organisation.
When firms cut the costs, profits tend to flow in. It is very easy and within the business control. Keeping the wastage of resources below the industry levels is one of the pursuits of businessmen. CRM software makes this easier for them to accomplish just like that. Not just in one or two ways but six ways:
Enabling work on a single system.
Reducing new customer acquisition costs.
Removing the records of duplicate customers.
Creating a self service customer portal.
Scalability
Improving the mechanism of tracking.
Conclusion
Understanding your customer and working towards sufficing their needs and creating a more productive sales and marketing strategies is the need of the hour. It is very important that we understand, engage with and cater to the specific demographics within your base of customers and to remain competitive and operate in today's modern commercial climate.