What is customer engagement or client engagement? To be very precise, it is the act of engaging your customers with your brand or organisation through an online communication methods.
What is customer engagement?
Customer engagement is a form of business communication connection between an external customer and the organisation through various other channels of correspondence. Basically it is an overall customer experience of the customer that takes place through online or offline services. There are various forms of online customer engagement through which people can communicate and socialize. This process leads to customer positive customer engagement with the company.
Before I jump into how CRM system helps businesses to engage customers, let's discuss more about customer engagement and its role in the business.
The present business world is focused more on customer satisfaction rather than profit. This is because customer experience or say customer satisfaction is proportional to other factors like increase in revenue and profit, enhancement in brand image, customer retention and other such long term goals. Thus, customer engagement is an important variable that determines the growth of your business and helps you to retain in the competitive market with several others like you.
There are plenty of social media sites that helps you to maintain a good customer engagement. Have you wondered how your engaged customers look like? Here is a list of points that determines your engaged customers.
Your engaged customers are loyal customers who prefer just you over several other competitors of yours.
They visit your websites regularly.
They comment, like and share your social media posts. 
They respond to your marketing emails even in their busy schedule. 
They provide reviews, ratings etc in order to share their personal experience. 
Lower bounce rate on site. 
Why is Customer Engagement important?
Research shows that a fully – engaged customer represents 23 percent of revenue more than the average. If a business organization does not have a proper customer engagement strategy, it might be missing the opportunities to interact with the customers and build a relationship with them. There is no specific customer engagement method that will work for every company across all the industries, hence focus on empathy, clarity, and simplicity in dealing with the customers.
Prospects should be the basics for all the customer engagement activities. There are so many examples of positive customer engagement that can be used to model a customer engagement strategy, major brands use everything from funny, responsive social media to personalize the discounts and offerings which will inspire loyalty and affection in their customers.
By the way, Thanks to the technology! :)
So now you have already got an outlook about your engaged customers, right?
Now the point is how are we going to enhance customer engagement and reap its benefits in the business.
How to empower your customer engagement?
1. Focus on customer experience, rather than other external factors.
Providing the best Customer experience should be the top most priorities of business firm. When you focus on providing the best to your customers, other external factors like profit, revenue, brand image, gaining of new customers and retention of existing customers will follow without too much effort. Thus, when you provide the best customer experience they will come back to you though there are several others like you.
2. Listening and empathy are the two key tools.
May it be personal life or professional life, listening and empathy are the two best tools for a profound outcome. Listening and Empathy are necessary in the business as well, listen to your clients and show empathy when they come up to you. And if you neglect or ignore on these two major aspects you will lose your customers for sure. They may let go your ignorance once or twice but not the third time. And once they realise your ignorance over and over again…my friend, they are gone! Thus, when you listen to your customers and display empathy the chances of retaining them and keeping them happy is more.
3. Be active on social media – Its the present trend!
Social media is indeed the present best trend to engage customers! When your engaged customers show interest in following you on social media, liking ,commenting and sharing your posts on social media be responsive to their actions. It is not normal that your customers are taking time to check on your posts or commenting about their views and opinions. So be thankful to them! Compliment them for their concern. Thus, engage your customers rightly, when they engage with you.
4. Keep a regular check on your loyal customers – they too like attention!
Don't you like the people in your life checking about your likes and wants. Yes, of course! The same applies with your customers. When you keep a regular check on the needs and wants of your loyal customers they will see the efforts you put in to keep a check on them. It may just be through a phone call or an SMS or an email but make sure that your customer's experience is going well. And if there are any problems faced by your customers ensure them with early solutions. Every phone call you make today will help you maintain a good relationship with them even in the future.
5. Be informative, rather than just marketing.
Marketing is not the only idea of social media posts or blogs. Just don't try to sell the product but also focus on providing information to your customers. You have various forms of methods like writing contents on blogs, eBooks and posting useful information and news on the website etc. Though it is a small step, it can help lots of the audience in their daily life. And once your readers find your content interesting they will engage with you.
6. Come up with creative ideas of showcasing your presence.
As the present world is fond being active on social media, you can come up with various creative ideas in order to attract your customers and showcase your presence. You can create contests or lucky draw etc which seem to be attractive for your audience.

7. Use the best softwares to work efficiently.
The present business management is all about smart work rather than hard work. In order to rightly engage customers, it is necessary to make use of automation tools that allows you to focus on the customer. The best strategy to manage business management and customer relationship is the use of Customer Relationship Management software which is commonly known as online CRM software. The online CRM software comes with various personalizations according to your requirements in the business.
In the present business world, from large enterprises to small business firms all are making use of the cloud based CRM software which comes with functionalities which makes our work easier from sales to marketing and customer service as well. It is one such business tool that not just helps us to maintain a good relationship with our customers but also helps us to work efficiently and effectively. You can check out CRM Solutions provided at a trusted cloud CRM vendor like SalesBabu CRM solutions. Contact for free cloud based CRM software demo, click here. 
Benefits of Customer Engagement:
Improved Customer Retention and reduced churn –  Planning and following a proper systematic customer engagement will ensure that your relationship with customers will not end at the time of the purchase. By regularly reaching the customers you can introduce them to the features and functionalities, also inform them about the latest trends and advancements in the industry. A clear customer strategy will help you in the business to understand the key pain points of the customers about using the product, so you can effectively retain the customer.
Increase in subscribers – Frequent and relevant engagement with the audience can be instrumental in making them know the value of your business and why you deserve a little piece of their mind. As a result of this, they will subscribe to your brand communication and stay updated with the latest content. Customer engagement helps to win the customers and their peak interests in your business and offerings. 
Shorter purchase cycle –  Engagement effectively shortens the sales cycle and converts prospects. You can use it to show the customers that you offer much more than your competitors. A consistent engagement will help you to retarget the prospects and stay on top of their minds so that you can positively impact their purchase decisions.

Read our blog – Why Every Business, No Matter the Size, Should Use CRM Software


Now that you have read the points on how you can enhance customer engagement, lets link it with the use of cloud based CRM software in the business.
1) 360 degree customer view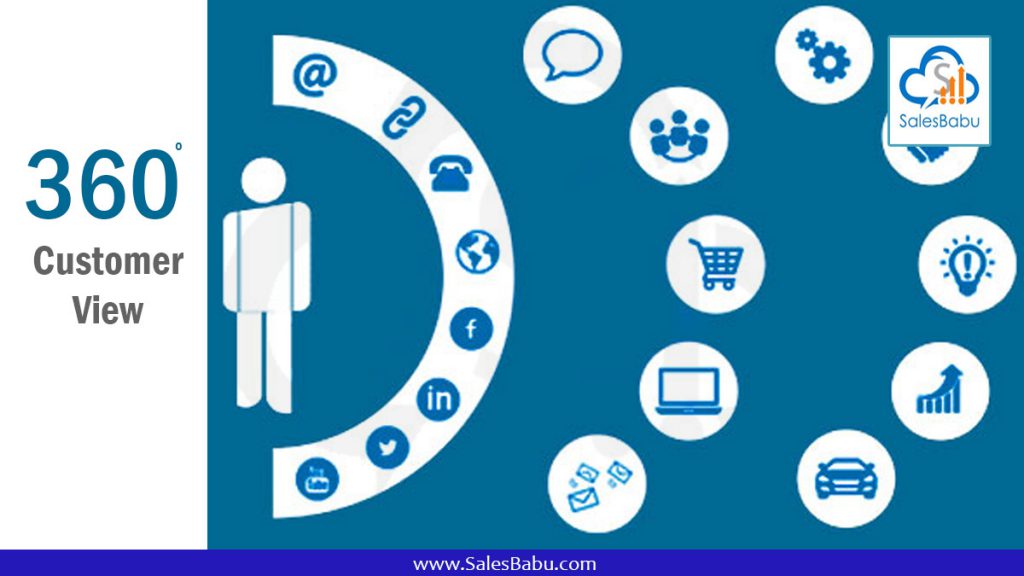 Through the 360 customer view you can have a check at the customer's buying history and facts about the customer's buying patterns. It lets you to keep a look at the present order or any issue reported. The most basic benefits of 360 degree customer view are –
Helps in customer alignment
Manage customer loyalty
Enables predictive analysis
Read our blog – The What, Why And How Of 360 Degree Customer View
2) Sales automation
CRM system helps sales reps to manage their work like a pro. The Sales Force Automation finishes the sales activities in a single platform and helps to increase sales force performance as well as profitability by giving you everything you need to sell effectively. It is one such system that automatically tracks all the steps in the sales process. It encourages your sales reps to document and communicate their field activities.
3. Marketing automation
Cloud CRM can do its magic! The Marketing Automation Software focuses upon concentrating over the target groups by providing information about their personal interests and purchase patterns etc. And not just the existing customers it also helps in the creation of more and more leads ultimate for sales. Target marketing would revolve around positioning few techniques for a particular group of target market to attract the customers. Thus, CRM system helps you to concentrate on the target customers which in turn increases the profit and revenue of the business. The cloud CRM comes with applications like –
Lead nurturing
One-to- one communication
Emails
SMS campaigns
PR initiatives
4. Customer service management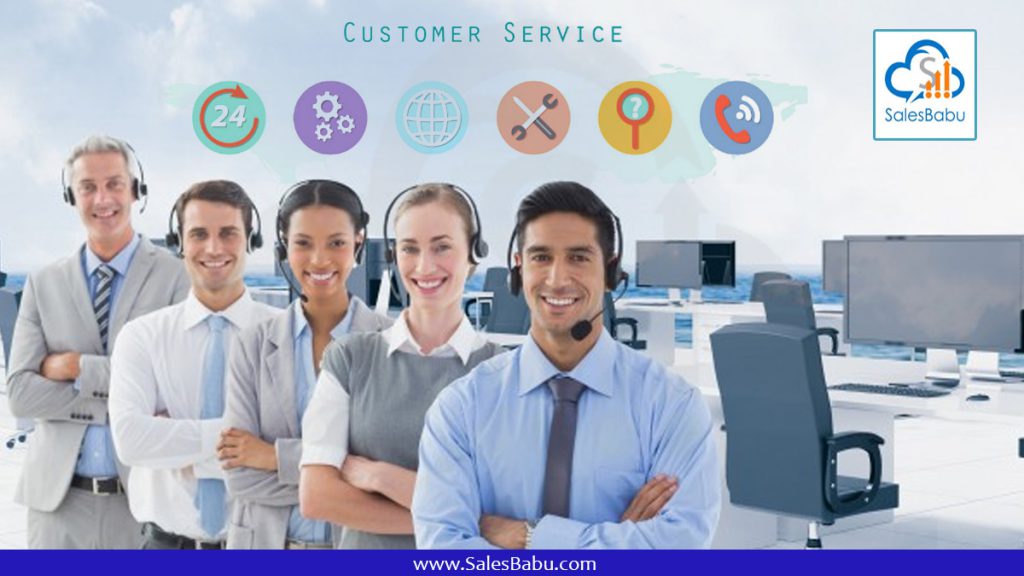 The best CRM software enhances customer experience with added advantages like –
Helps you know your customer well as all the required data is stored in a centralized database.
Helps you to have personalized customer interaction which creates quick responses.
It ensures attentive customer service as the customer service reps are connected through the CRM apps which is easily accessible.
With the help of automated services you can maintain trust amongst your customers.
Read our blog – Creating a successful customer experience strategy with CRM
5. Personalizations
As the CRM app itself comes with personalisations with regard to our requirements you can make the most use of the system to send personalised messages to your customers. These personalized messages can be –
Birthday wishes
Festival occasions
Up sell and cross sell messages
Offers
Organisational News
Discounts etc
6. Evaluation of tracked leads
Evaluation of the leads will help you to accelerate the sales process. The lead tracking software in online CRM helps you to get every lead detail is an online cloud based CRM repository, which helps the company's data to get organised and convert those leads into sales. When the sales representative has every required information about the lead, he need not have to waste much time and be more productive on closing the deal as soon as possible. Thus, the lead tracking in the online CRM software helps the sales team to align the sales strategy and work more efficiently. It also saves the time and energy of the sales representative.


Read our blog – 8 reasons to choose cloud based CRM for your business
Conclusion
The cloud based CRM software has en number of benefits in terms of improving productivity, providing centralized data, improving interdepartmental communications, enhancing the marketing efforts, making the right decisions and last but not the least enhancing customer experience. It is one of those best versions of strategies that help you to transform business in order to achieve organisational goals.
The online CRM software is flexible with the expanding capability so as to a business can scale up or down their CRM in cloud computing depending upon the business requirements. The cloud CRM application has a user friendly interface and can be accessed anytime
CRM app creates a flexible environment for every business management process along with efficient customer care services. With mobile sales app functionalities for employees, customers can be reassured that their issues will be resolved and responded to by agent at any time of the day.
You can enhance your customer's experience by the help of the best CRM software that will help you to grow your business and also ensures a well organised form of running the business activities. Check the blog Why CRM Software? To know more about the benefits of a cloud based CRM software from sales to service management. You can also visit our website https://www.salesbabu.com/ for further details and request for a free demo to know more about our solution.