You might have heard why cloud CRM is used in most of the business firms and how CRM can help your business grow etc etc. And choosing the best CRM software is surely a challenging task because you have many cloud CRM vendors who come up with amazing features and functionalities. Your challenge is to select one best CRM system among them which fulfills all your business requirements and necessities.
CRM system is not just meant for maintaining good relationship with your customers but it also helps your sales department to customer service department to make their work easier and faster. The online CRM software comes with automation features like Sales force Automation, Lead tracker, Opportunity Management, Sales Forecasting, Marketing Automation, CRM Analytics etc. Some trusted online CRM software providers like SalesBabu Cloud Based CRM application have their latest amazing trends of features and functionalities to help most small businesses and startups to achieve process mechanism efficiency and obtain an effective sales and service activities with a budget friendly investment.
Read our blog – 8 Ways CRM Software Can Help Reduce Costs for Your Business
An online CRM software is a business strategy which collects, stores and provides data required for the business activities in a single platform. It makes use of the automation to achieve every short term as well as long term goals. Due to its automation facility it lets your employees to work more efficiently and also lets them focus more on their priority list instead of wasting time in other tasks.
Be ahead of the game with Automated CRM tools
Technology is rapidly growing in the present world. These technologies run our lives these days. Our day starts with smartphones, computers and laptops with internet connections. And when there are so many upgradations in the society, you need to update yourself in your business. These technologies are one of the factors that are making us smart workers. Using cloud based CRM application in your business can make you lead ahead of the game in your industry. No matter if its an FMCG, pharmaceutical or a travel industry, you can still keep yourself ahead of all. It not only comes with a cost effective plan but also makes your work easier and quicker.
Read our blog – What is Cloud Based CRM?
You might be aware of the saying, " Working hard and working smart sometimes can be two different things." Yes, it is very true when it comes to business also. You need to understand the importance between working smartly and working hardly depending on the task you are doing. And CRM system is one such business tool that helps you to work smarter due to its automation features and frees up your time to focus on other important tasks where you need to work hard.
Here are 5 amazing automation features of cloud CRM system you have to be using in your business:
Sales force automation is a strategy used to enhance the efficiency in the sales process of your business. It is one such opportunity to your business that helps you to automate and streamline business tasks. Your sales team has all the facility to store and important notes and contacts in a centralized platform that is accessible anytime. It ensures sales productivity and also helps you to achieve the target activity.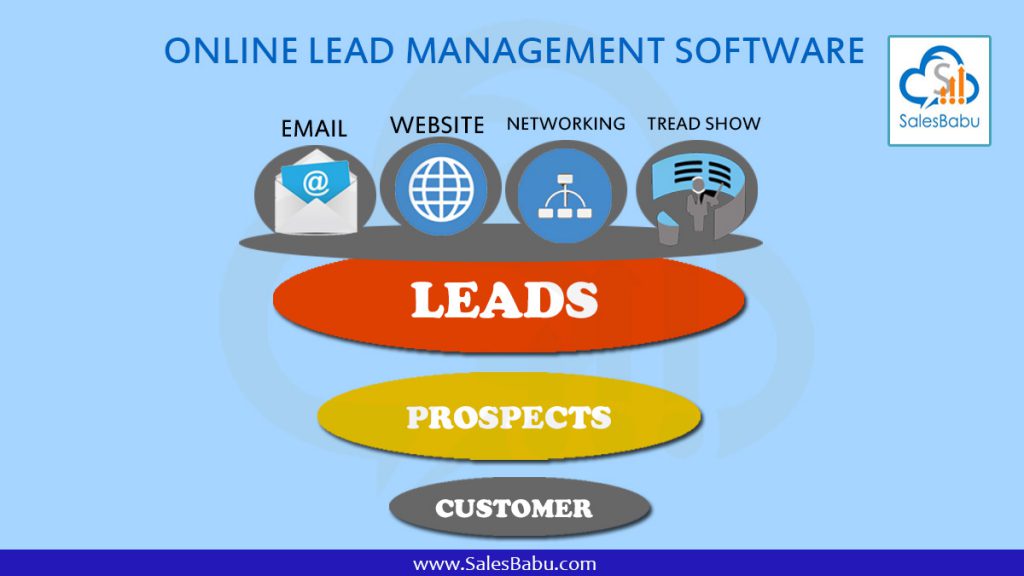 Management of leads and data entering are the most time consuming tasks and may also feel like a burden to many. This burden can be reduced by making the utmost use of automation.
The lead tracker software also known as lead management software helps you to capture the generated lead which includes information about the lead's interests and preferences over a particular product or service. It collects basic information, emails and web behaviour of the lead. Thus, it gives you an overall record of the generated leads at the right time. The lead tracker also helps to align the sales and marketing department to work together for better results. It also comes with the added advantage of prioritizing your leads as per requirements and responses received.
Opportunities are the qualified leads which show interest in your product or services. And the opportunity management software helps you to store these opportunities and information so that each sales lead can be tracked. The opportunity management software helps you to maintain a positive sales pipeline and also forecast the expected sales in the future. Thus, all these features makes your sales process productive and lets you to maintain consistency in managing the sales funnel.
The Marketing automation is the use of software and Web-based services in order to execute, manage and automate marketing tasks. It mainly throws light on the marketing processes like emails, social media and also certain website actions. This dynamic and powerful software allows you to create marketing campaigns, saves a lot of time for the organisation and is also a cost effective strategy.

CRM analytics provides the presentations of requisite data in the form of graphical charts, metric analytics and more crisp MIS reports ensures saving of your time and will also help you to measure your business competence in meeting the demands of your customers. You might have seen your employees spending hours together on preparing reports at the end of a week or a month. But, the CRM analytics provides an automatic report of the activities which not only reduces the time spent on them but also reduces the rate of errors.
Read our blog – Why You Should Invest In CRM Software


SalesBabu automated features
The automated features of Sales Force Automation in the best cloud based CRM application are –
Streamline Sales Force
Sales Pipeline Forecast
Sales Productivity management
Goal V/s Achievement Analysis
Real Time Information Access
Manage Multiple Contacts
The automated features of Sales Tracking in the best cloud based CRM application are-
Manage cluster of sales
Centralize client data
Follow-up Management
Manage complex product information
Forecast sales
Visibility of Sales Process
The automated features of opportunity management software in the best Cloud based CRM application are –
Sales pipeline
Sales forecast
Quick information share
The automated features of Market automation in the best cloud based CRM application are –
One to One Communication
Improves Sales Efficiency
Creation & Execution of Campaigns
E-Mail & SMS Campaigns
Analyze Workflow
The automated features of CRM analytics in the cloud based CRM application are –
Crisp numeric data format
Easy to understand & systematic format
Track down & visualize the optimum revenue attributing resources
Make use of some more amazing functionalities offered in an online CRM system ,do not consider the system meant just for sales. The trusted vendor of a cloud CRM, SalesBabu CRM software provides multiple functionalities (SalesBabu CRM trends) like – emails,SMS campaigns and PR initiatives, Things to do, Me today, Till date, Team today, Dashboards, What's new, Birthday dates, Quick create and many more to list, 'SPEEDOMETER' and 'PROBABILITY' which predicts the effective sales realization automatically, reminders, pending activity visibility, maintain notes and remarks, 360 degree view of contact base and mobile CRM etc etc…

Read our blog – Why Every Business, No Matter the Size, Should Use CRM Software


Conclusion
Well, now that you are aware about the 5 amazing automation features of CRM system that you need to be using in your business do not waste time if you haven't got one for your business. Make sure that you choose the right CRM software that suits your business. You can also consider the well trusted SalesBabu CRM solutions that provides lots of automated features added with other functionalities in their CRM software. Visit our website https://www.salesbabu.com/ to know more and to request for a free demo, click here..
End of all, these automated features can make a huge difference in the management of your business activities. Once a cloud CRM system is implemented, customised, kept up to date and managed without mistakes you can be well on your way to integrating your own automated system. The Automated CRM system is highly flexible and allows you to create workflows that suit your business.