"Never invest in a business you cannot understand."


– Warren Buffett
When it comes to investing on digital tools, figuring out where to put your money may seem difficult for most of the businesses and small scale ventures. As correctly mentioned by Warren Buffett, we need to understand a tool or a business before we spend a penny on it.
Customer management software has been the buzz in today's economic market for providing customer management support for various organizations. But,having so many choices in hand the question arises how and which CRM software we should select before investing on it. If we are not exactly sure about how a CRM investment will benefit our business, there is no way to know if it will be worth the money.
Investing on an online CRM software can be quite overwhelming for many organization, as it can be a major part of investment for a firm and not knowing the vast functionalities of a CRM application. Also, if not implemented properly with your organisation system, CRM systems end up in a failure and so does your business.
Whenever we invest our money on any tool or product, it's natural to be skeptical about its usage and whereabouts initially, but with proper research and complete understanding of its functionality it will be clear on whether we are making the right choice in investing our hardened money on something or not.
CRM investment can also be done with proper research and knowledge gathering on some basic queries which will help us to make better decisions and ROI for our firm.
How does it work?
How to understand that a CRM investment is worth it?
If it is a good investment, how is it helpful for my business?
Let's understand each of answers in detail.
1. What is a CRM?
Customer Relationship Management(CRM) is a process-oriented digital system for managing relationships with your customers. It helps to strategies and organise your customer information to improve your customer relationship and overall business management system.


2. How does it work?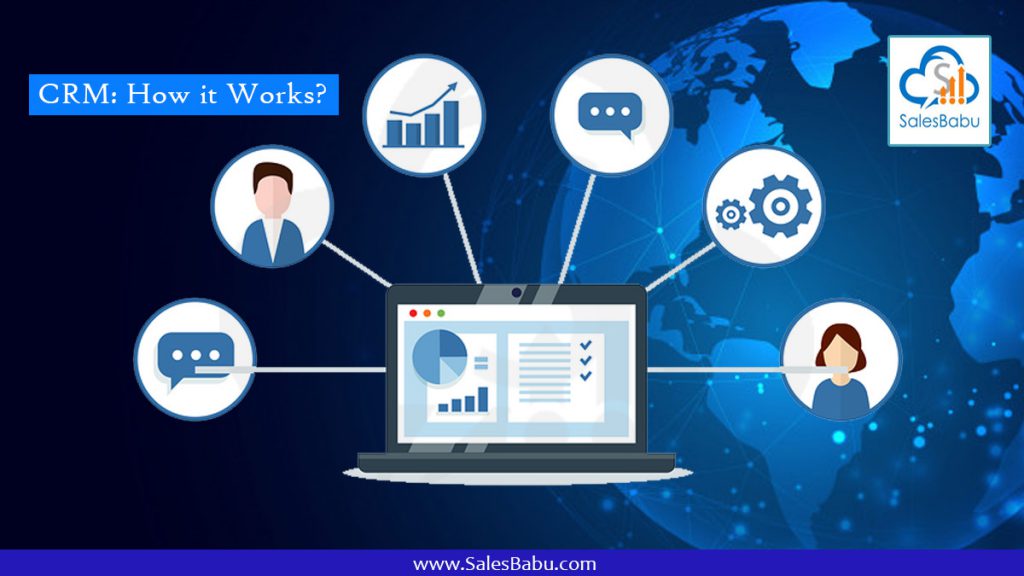 CRM facilitates the execution of your process in a more organized and systematic fashion to improve overall performance for every phase of sales process starting with lead collection, sales, retention, upselling, and others. With CRM system in place, your business processes will be more proactive, efficient, and accurate to engage more customers and improve your business revenue.
CRM softwares automated and organises your business process to increase your overall productivity, but it doesn't create these processes for you. The main thing to check while implementing CRM is whether or not a CRM system is customisable and will fit into your business model without any major issues. We as a business and CRM investors should spend a good amount of time in planning and researching your CRM integration and have a clear view on the CRM strategies . Also, we should have a fixed vision on the expectation from the software to properly implement it for our business.
3. How to understand that a CRM investment is worth it?
If your sales and retention strategies are falling apart, if you are losing most of your leads and missing all your important customer meetings – it's time to switch to a good cloud based CRM software.
ROI for CRM systems is far more than manually dealing with human errors and repetitive work done through spreadsheets and documents. With organised and systematically planned work environments, there are thousand of advantages which can reap you much more investment benefits than doing it without a CRM.
4. If it is a good investment, how is it helpful for my business?
By now, you would have made up your mind that CRM is the right way to go, but do you know which functionalities are you primarily looking for in your CRM system? It is a lot to think about on how to distinguish between the different types of CRM and pick the one that best fulfills your needs.
You need to understand your business requirement before trying to check the types of online CRM software, to have a better knowledge of the software in picture. Along with basic functionalities you must always check some addon features that you get from these CRM vendors like – after sales services for training your employees on how to use CRM software, security, scalability and many other features which will help you in longer through the rough tides on CRM implementation and rollout in your organisation.
Why to Invest in a CRM software?
At this stage, we should be clear on why a CRM is the best choice for our business and how would it help in strategizing our business model. Now when you have made a choice to go ahead with a CRM software, let's understand the major advantages of using a cloud based CRM software and why should you invest on it.
In this era of smartphones and social media, we can collect lot of important data related to our prospective customer, our business strategy, online feedback and review from old customers, new technologies and products in the market and more which can be useful for improving our business. Imagine managing all this through excel sheets and sharing these information via emails to different stakeholders – Phew!!!. A good online CRM software pitches in here to provide the perfect pathway to organize our valuable data at a centralised location which can be accessible to all stakeholders at realtime. These cloud based centralised database enables every team member to access well defined information of our customers, their needs and preferences, what products your customers are purchasing and how to upsell them. A cloud CRM stores every behavioral and social data to better foster your customer relationships and communicate in a more personal way.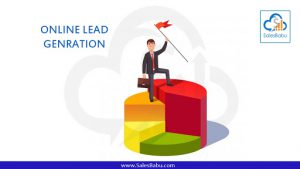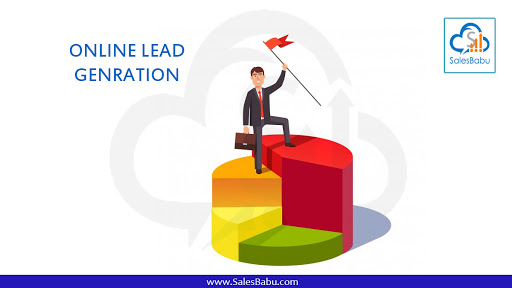 Lead management is the critical part of your sales process. Procuring qualified leads is very important to improve your business revenue. Cloud based CRM softwares help to stores customer data in a centralized location which helps to track and nurture customer systematically, create quotation, edit and send sales orders to customer and more, in organised manner which will help to convert better sales deals.
Automated reminders, follow-up activities and trail meeting popups help sales team to track every interaction with the customers and improve overall lead conversion rate.
Read More – CRM and Lead Management
With clear picture of your customers and their needs, you can manage customers with  personalized sales campaigns to close better, smarter and quicker sales orders. Live location sharing, mobile sales apps, quotation creation and quick reworks, adding required promotional offers, discounts and send final sales order details to customers in a systematic manner can definitely organise and maximise your sales order closure.
These organised approach to deal with customers and prospective clients create a customer centric environment and help in closing better deal for our clients.
Read more – How to streamline your sales process and increase your revenue
4. Reporting and analytics
Report and statics are very important to understand the current state of our business. Details like incoming customer trends, statistics on reviews and feedback on products, understanding of customers concerns online, most visited products and more, will allow sales leaders and business heads to make futuristic plans on improving business productivity and overall process development.
Stats on sales team performance can be tracked using these metrics and keep a check on their productivity. Also, appropriate measures can be taken to evenly distribute work and improve their performance by making more customer and employee friendly policies.
Mobile Sales Apps in cloud based CRM software like SalesBabuCRM helps to strategies and improve productivity of sales and marketing team by providing various metrics on sales team performance. Also, live location sharing in this app helps to create plans for distributing work evenly among the team member and assign work according to their locations.
Read More – Mobile Apps to Transform CRM: Know How
5. Better customer experience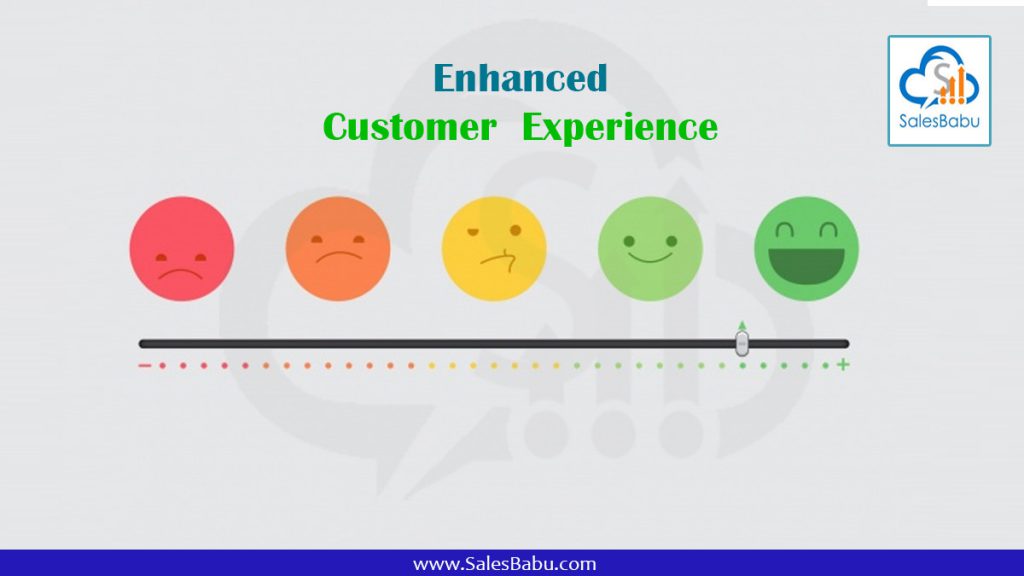 Customer's in today's world need on the go support, investing on CRM softwares will help you to understand complete details of the customer before providing any support to them. With multi channel support for the customers, sales team can provide customer services with maximum productivity and stay connected for critical issues. With centralised database system, every conversation with the customers are updated in a common location which helps in synchronising support through various devices and sources like social media, webchat, email services etc.
Synchronized communication with customer help to avoid repetitive conversation with the customers which help in giving more efficient and broader visioned support system to our clients.


6. Security
With increased cyber crimes and information hacking in today's world, it's very critical to secure your software and customer information using a trusted system. Investing on online CRM software will provide cloud based security measures to restrict your customer data access. Also, role based login details, sharing and storage restrictions and other encryption security measures help in providing a safe and protect environment for data transmission and communication over public network.
Read More – Five Ways to Protect Your CRM Data in the Cloud
Conclusion
An online CRM software investments can be a real boom for any business, but provided we choose the right one as per our business needs and also implement it with right planning and well designed software and human resource backups. Also, cloud based CRM softwares can serve as your right-hand tool to take your customer relationships to the next level of success and generate great revenues for your business.