"A brand for a company is like a reputation for a person. You earn reputation by trying to do hard things well." Jeff Bezos
Jeff has correctly explained the greatest asset of every business – brand reputation. If you own a big or a small business, you need to constantly work on your brand value up by striving to perform the best in the market.
The best way to either earn a good reputation or keep up your reputation is to simply keep your customers happy. A one stop solution to excel in your customer relationship services will be a good online CRM software.
The most trusted cloud based CRM softwares like SalesBabuCRM, not only organise your customer relationship but also provide end to end support for all your business requirements.
Let's understand more on a cloud CRM software and how can it help your business to grow.
What is a Cloud CRM software?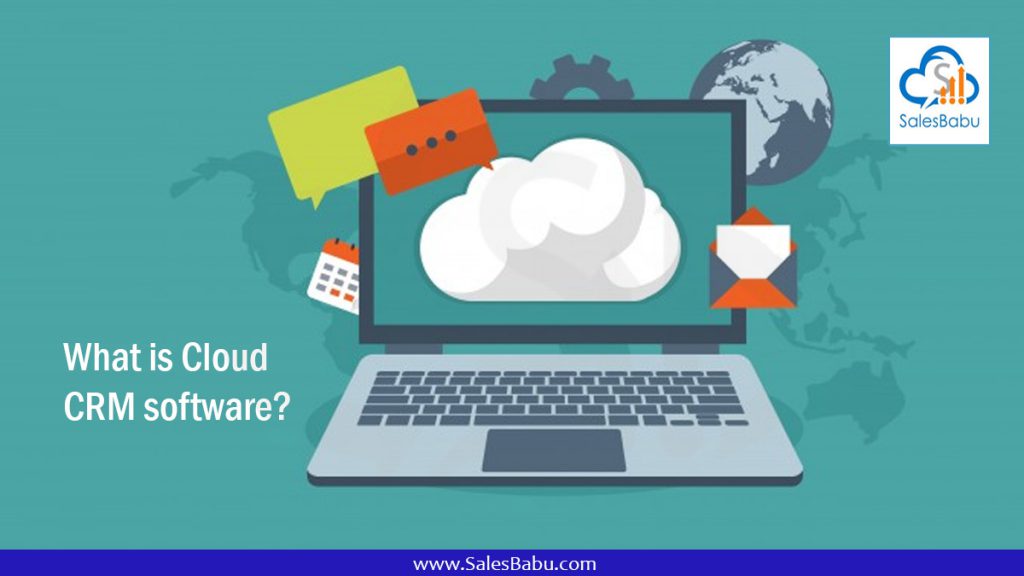 Customer relationship management(CRM) software provides systematic process management technology used by companies for interacting with existing and prospective clients. Since customer loyalty and overall experience affects the company revenue, it's important to appease your consumers. Although customer relationship management seems to be a simple idea, but every business needs a software which can collect its customer data and communicate with customers in a scalable and efficient way.
Along with helping in the sales process, cloud CRM software like SalesBabu CRM also provide after-sales support like Inventory and ERP management support.
CRM is an overall business management strategy which can help a company of any size to increase profits with more sales and long lasting customer relationship.


Why CRM?
The concept of CRM explains to us that every business whether it's a developed or a small scale one, needs a software that help to organise its growing customer strength and also maintain a good customer relationship with each of them.
An already stable traditional business – might not feel the requirement of implementing an online CRM software for its day-to-day business process, but as a business owner we should understand that in this era of technology and smartphones, we need to be quick and systematic and cannot give a window of human errors while dealing with our customers.
In today's world, customers have numerous options in hand. It might would have taken years of good performance for your company to maintain a customer but it takes only a few clicks to change to a new service vendor if a customer is not happy with your customer management services. We need to be very competitive and well aware of the market trends and keep our software services updated to keep our business organised and smooth functioning.
In cases of small scale and developing business – If you have a new venture or a budding one, you will be clearly needing a software support which not only keeps your customer managed but also gives a one stop cost effective solution of maintaining your overall business management.
There are numerous features of a cloud CRM software system which can be leveraged by a small scale business to grow faster and better in this competitive and fast growing economic market.
Benefits of using a Cloud CRM software
1. Customer management
The first step for a successful business model is getting a high quality new lead and converting it successfully to a loyal customer.
No matter what is the size of your business, you need a good rate of incoming customers to maintain your business revenue. Maintaining spreadsheets, making your sales team do menial jobs like updating customer phone no., contact details, etc manually or collaborating excel sheets by marketing team to call customers one after the other will not work in today's world of fast business models.
We need to be quick and efficient in tracking our prospective customers by updating a cloud based centralised database which can be accessed by various stakeholders in the sales and marketing teams. Automated trackers should be implemented to update any lead along with background details, lead sources, product preferences and more.
Sales and marketing team should be synced up with every update on the lead nurturing process and work hand-in-hand by synchronizing every detail on the customer interaction through updating these common databases.
Happy customer interactions comes with complete customer information with minimum repetition of similar queries. We can achieve this easily by maintaining a common point for all customer interaction history, email chains and phone discussion happened with a customer to minimise any repeated queries to the customer and increase faster resolution of customer queries and concerns by gazing on complete data of a customer.
Also, we can provide many addition faciltites for the customers like proactive emails for licence renewals, upcoming promotional offers for interested products, new products demos and other product information by maintaining customer details and purchase history. Maintaining complete information about the customer also helps to maximise the cross selling features for the business. Cross-selling is a practice in business that offers complementary products to customers by their prior purchases. Once the opportunity arises, the sales team can improve the company's revenue by cross selling products by keeping a track of their upcoming business requirements and previous purchase patterns.
Read more – Win more Customers with Lead Management Software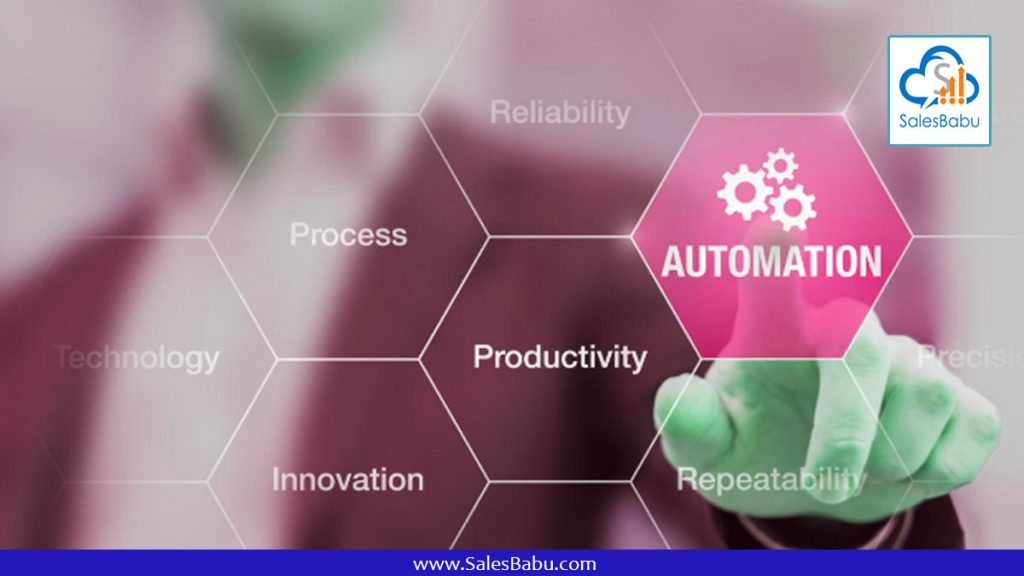 Automation is everywhere, we cannot succeed without being adaptive to this changing world of automated systems. A good online CRM software provides numerous functionalities to automate our daily workload and create more time for performing better towards customer satisfaction.
Every aspect of business starting with lead management to sales orders needs automation for smarter solutions. Your team need not jiggle around spreadsheets to get information about a prospective client or update numerous excel sheets for updating a customer interaction.
Using a good cloud based CRM software, every aspect of customer management like customer data updates, latest customer interactions and more are recorded and updated in a centralised cloud based database which can be accessed from anywhere. Automated lead tracking mechanism can be used by adding reminders, alerts and pop ups for upcoming business meetings. Email and SMS template help in faster communication with customers by reusing predefined details.
Email service integration in cloud based CRM softwares, help in integrating an email or sms vendor to the CRM system which helps to send email updates to customers and other stakeholders by just a click and accelerating the sale order process.
Numerous facilities of automated quotation and sales order creation are available in a CRM software to quickly work on revised quotations and close final sales order by just clicking on a few buttons.
These automated services help in reducing reworks and minimize lead leakages by providing efficient and effortless ways of lead conversion.


Data analysis and statistics on customer data is very important to understand your business performance and lead conversion rates. Its vital to have metrics on your sales trends and incoming customer rates to formulate your business strategies and craft your company's long-term action plans based on these market trends.
CRM Software helps business heads and sales leaders in tactical decision making to identify which markets are the most profitable and evaluate how to adjust their strategies to reach their business goals.
Numerous reports can be generated on existing customer details like association duration,transaction history, product and services purchased and more.These reports can help us to understand the criticality of the customer based on which promotional offers, discounts and other perks can be given to them.

Also, statistics for customer reviews and feedbacks on social media can helps your business leaders to understand their pain points and concern areas which gives them an insight on how to retain and maintain your customer relationship with loyal customers.

Metrics on the various internal business process like the sales team performance, work load on each team member, overloaded work module and other reports can help the sales managers to distribute workload evenly and create a more productive work environment in the company.

4. Cost reduction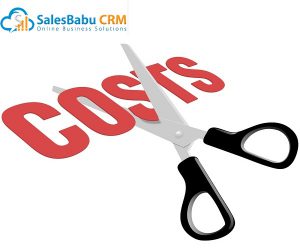 Cost reduction can be a tricky task for most of the business. Acquiring new customers can play a pivotal role in the overall growth of a business, but at the same time can be a quite expensive affair too. Most of the companies find it extremely difficult to maintain high budgeted sales and marketing team for getting new leads for the business. Hence, using a CRM software can definitely remove many manual tasks of sales and marketing team which can help in the process of customer acquisition and also create better customer retention facilities to create long term relationships with existing customers.
Accurate information about your sales performance can help the business leaders to understand sales and marketing capabilities and utilize its resources properly to improve profitability in business. With a clear picture of your sales and marketing portfolio, along with detailed customer data, helps to improve business model for effective cost reduction and increase in overall business revenue.
Read more – 8 Ways CRM Software Can Help Reduce Costs for Your Business
5. Data security
Businesses with cloud based CRM software integration can save its customer data and other trade technicalities in a confidential manner by using numerous cloud based facilities. The data security system designed in cloud based CRM software gives authorized access control to employees to use the customer data thereby keep it safe from hackers and other cyber breaches. Login details for every admin user can enable restricted access for highly critical data of your customers and help in gaining your client's confidence by maintaining a secure and healthy data storage options.
Read more – Five Ways to Protect Your CRM Data in the Cloud
Conclusion
Customer Relationship Management (CRM) Software seems to be a simple process, but implementing these process in real business model can be quite overwhelming for most of the organisations. With CRM software diversified functionalities, it doesn't only benefit larger businesses but maintaining a CRM tool can be equally beneficial for a budding industry as well.