What is Customer Relationship Management?
Customer Relationship Management is an approach to manage the company's interaction with the current customers. It focuses on the customer retention which ultimately increases the sales of the business.

Online CRM Software is not just a technology but is indeed a strategy which helps us to learn more about customer needs as well as behaviour with the main agenda of creating good relationship with them. Let us know more about the benefits of Online CRM software.

Benefits of CRM

The main benefits of using Online CRM software are –

1. Enhances sales productivity
The CRM Software has all the necessary information in the software. Do you want to know what are your customer's needs and wants? Do you want to know when a particular customer made a purchase or what is his/her purchase criteria?
And many more questions related to your sales productivity. You will get all the information that you wish to get at your fingertips.
From obtaining all the necessary information to converting the lead into a sale, Online CRM Software does your work easier. Online CRM software is used mostly by many businesses to enhance their sales productivity.
CRM software may well be a platform that helps the companies target the audience, set the score, alerts supported on the individual customer's activity, work with contacts, and maintain good relationships with customers.
The foremost effect of all is that the CRM system can be used across the departments to create sure that the customer-facing team is empowered with the correct data to make an honest customer experience.
2. Improves efficiency in following leads
Cloud CRM software helps you to have all the necessary information about the generated leads for future reference. It also helps the marketing team to manage their campaigns for lead generation and you can also measure the degree of interest in order to convert the lead into a sale.
Thus, it makes your work easier and you can spend time concentrating on those leads with a higher degree of interest.
3. Detailed reporting and analytics
Online CRM software provides summaries dashboards, CRM analytics and MIS Reports etc. You need not have to waste time to create reports at the end of the week or the month. Your online CRM software does all that for you.

4. Cost effective
Online CRM software is cost-effective because you need not have to note down your appointments, clients' birthdays or any important information. Moreover, you need not maintain any hard copies with paper.
All the information is stored in the software. The money you spend on marketing and advertising can be reduced by using Online CRM software. When your company runs in a much more organised way, you can reduce costs.
5. Improves customer satisfaction
An online CRM software will help you by providing accurate details about your customers. When you know your customers well, you can plan according to their expectations and also satisfy them according to their needs and wants. CRM defines itself as Customer Relationship Management.
Thus, one of the most important benefits of cloud CRM is customer satisfaction. All the dealings from sales to services for your customer is done using the Online CRM software. By understanding the needs and expectations of the customers, the company can improve itself to a much better brand in the market.
The online CRM software not only lets you understand the condition of the customer but also lets you know about the continuous feedback from them.
Read our blog – Improve Sales With Best CRM Software

These are just the major benefits of using a Cloud CRM. You may be a small business or a larger enterprise, an Online CRM software will help you to grow your business in the market. Are you still not using the best cloud CRM software? If not, visit our website https://www.salesbabu.com/ and request for a free demo.

What is cloud computing?
Cloud computing is an on demand availability of the computer system resources which offers IT as a service. You get the complete hosting facility from a dedicated cloud vendor without any bugs in working to store all your database. The cloud vendor saves all your data and protects it from any of the virus attacks.
Organizations of each type, size, and industry are using the cloud for the uses like a backup of data, disaster recovery, email, virtual desktops, software development, and testing, big data analytics, customer web application. The companies use cloud CRM for financial services.
Benefits of cloud computing
Through cloud computing you can access the application at anytime and anywhere. The only necessity is internet connection with good speed. Many applications are also available offline.
You can store all the necessary information in cloud CRM software. You need not worry about space being consumed.
You need not have to maintain any hard copies, all you need to do is back up.
Cloud computing provides security and you need not worry about the data being lost or inappropriate access.
The cloud computing is user friendly and you can access it easily.
All your information is stored on a single platform which makes your work much easy and quick.
It is easy to access to the functionality, trackable data and transparency. It enables multiple users to work on the identical project.
Cloud computing helps to encrypt the files and transfers the data without the chance of being hacked.
Cloud computing saves money and yet as time. You don't need to invest a lump of money for this software.
This helps to keep an eye on the data also giving the power to track the accessibility , usability and deployability.
Cloud computing automatically updates and makes it easy for the users, so they will save their time and focus on their work.
The cloud empowers the deployment of virtual objects than physical elements and improves the proactivity of the cloud. It cuts down the waste of the paper and digital consumption.
The cloud automatically backs up the data in its encrypted silos, which prevents the data loss.


Cloud Based CRM Software
The cloud-based CRM software means Customer Relationship Management software is being hosted in the cloud. It can be accessed through the internet by making things easier and simpler.
You can access information from anywhere at any time and carry out your business activities easily from any corner of the world. As you know that all the required information is stored in the cloud, and you and your team can access data. Thus, the CRM in cloud computing can be easily maintained.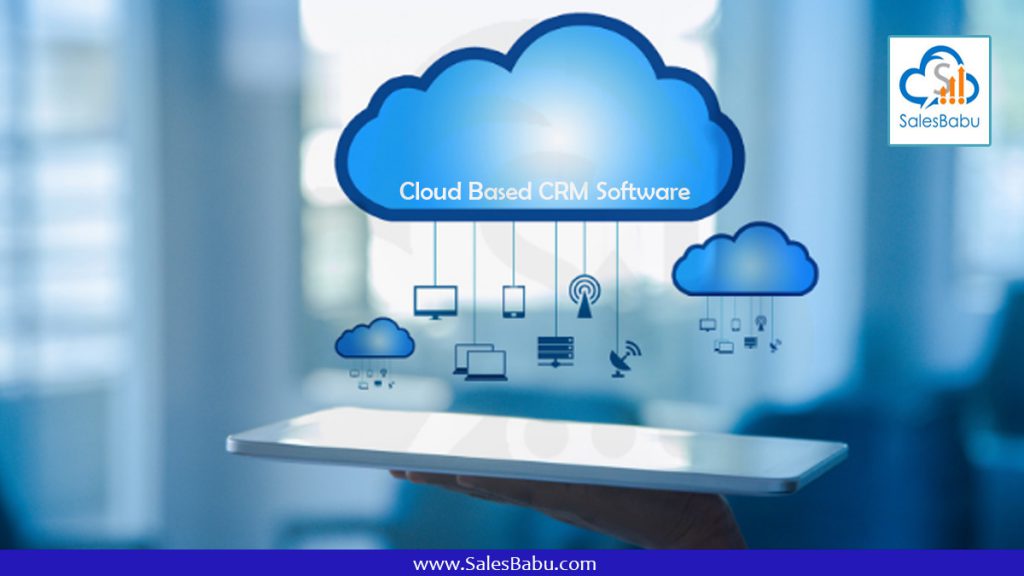 Have you got your best online CRM software which is basically the best cloud CRM software?
If not, visit our website
https://www.salesbabu.com/

The Sales Force Automation is a business strategy which is used to drive efficiency in your sales processes. With sales force automation cloud CRM, you can also automate and streamline various business tasks like Account management, Contact Management, Opportunity Management, Sales Pipeline Management, Sales Forecasting Analysis, Sales Activity Management and Sales Team Performance Evaluation.

The sales efficiency can be improved by using Sales Tracking Software cloud CRM. It helps you maintain effective sales forecasting and capabilities that automate, streamline, synchronize all the sales activities like new sales opportunities, comprehensive view of the customer interactions, follow up reminders, record history, contact information as well and much more.

Lead Management Software System – a Lead Tracker in the cloud CRM. The growing focus on managing the customer relationship is leading to the automation and increasing penetration of lead management software all around the globe.

Sales forecasting software in the cloud CRM can provide strategic value, increase your visibility into the supply chain management process, and drive your growth.

The Marketing automation is the use of software and Web-based services in order to execute, manage and automate marketing tasks in the cloud CRM. It mainly throws light on the marketing processes like emails, social media and also certain website actions. Basically it is Lead Generation & Lead Nurturing.

The presentations of requisite data in the form of graphical charts, metric analytics and more crisp MIS reports in the cloud CRM ensures saving of your time and will also help you to measure your business competence in meeting the demands of your customers.
CRM analytics is considered as one of the forms of online analytical processes. Nowadays the companies have introduced many ideas to interact with the customers. It is important to turn the data of the customer into useful information.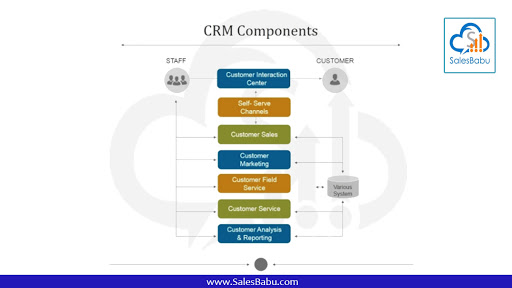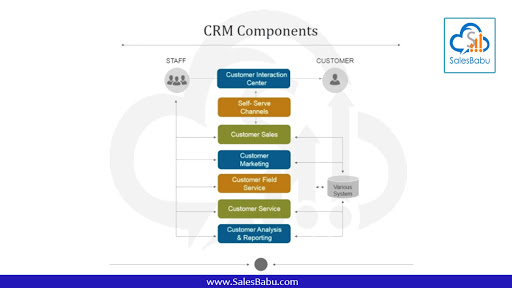 Cloud CRM for small business
CRM is not just an enterprise application. The cloud-based CRM for small businesses can make work much easier. You may be a small business but even your main agenda is to grow your business and attain more customer satisfaction.
Being a small business or an enterprise does not matter, the only thing that your customer expects is the fulfilment of their expectations. With a CRM in cloud computing, you can not only make your customers feel that they are important but you can also make your work much easier.
May it be sales automation, sales tracking or sales forecast, the cloud-based CRM software does everything for you. The cloud-based CRM application helps you to manage your work more effectively and efficiently.


Cloud CRM for small business is surely a boon!
No business can succeed without its loyal customers. You may be a large business or a small business, the only thing that matters to your customers is the way you make them feel. 
You may be struggling at the initial stage of your business but once you make use of the right technologies and work smarter, you can surely attain customer satisfaction. To improve your customer's satisfaction and experience with you, you need to concentrate on a few aspects like-
Keep your existing customers satisfied, because attaining a new customer every time is 6-7 times more expensive than retaining the existing one.
Keep in touch with your customers. Your customers are the best teachers, they will teach you to learn on how you can improve yourself for a much better version of you. They will let you know what they expect from you!
Respond your customers every time. When you respond to your customers and work accordingly, it creates loyalty and helps you to retain them.
Improve customer service. About 86% of the customers quit continuing their business with a particular company when the customer service is low. When you engage yourself at providing the right message at the right time they will stay loyal to you and thus you can stop them from trying out other products from various other companies.
Your customer's reviews can make you or break you. By keeping in touch with your customers you can let them share their experiences, it may be a good experience, bad or even the best. These reviews will either help you to grow faster or can even get in risks for you. The only way you can satisfy your unsatisfied customers is by improving yourself. The good and positive reviews that you get can help you indirectly in creating trust amongst the existing as well as the new customers.
Use social medias. Social medias are a new trending marketing strategy. You need not have to spend excess money for advertising and marketing as it is cost effective on a social media site. Use emails as well as SMS and PR initiative campaigns to make your marketing more effective and trendy.
Read our blog – How to select a CRM system?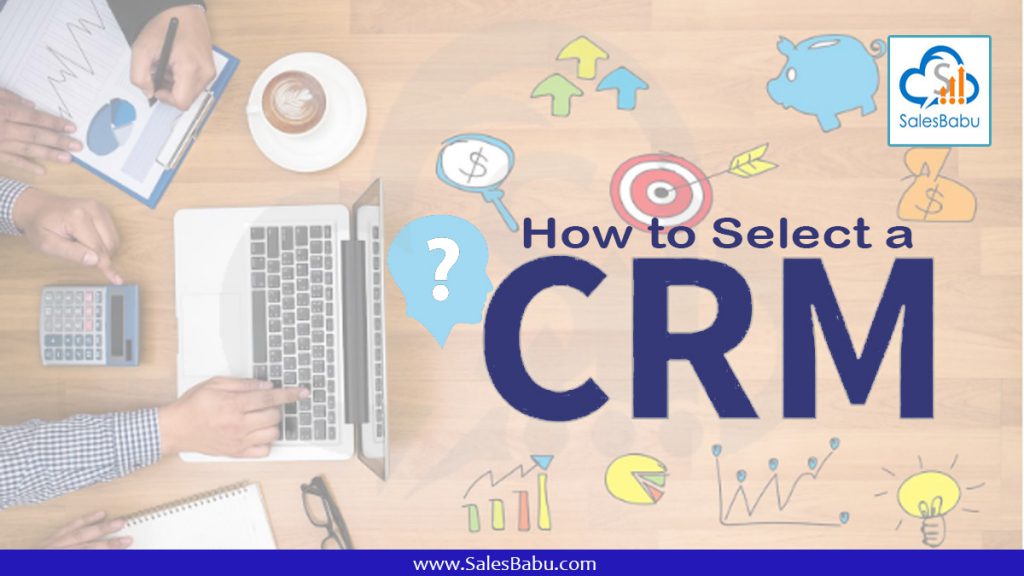 Do you want the reap the benefits of the best cloud based CRM application?
Then, visit our website
https://www.salesbabu.com/
and request for a free demo.
Now that you are aware of the aspects to improve customer satisfaction and experience, you might have realized how important and useful cloud-based CRM software, can be to you.
The cloud-based CRM software is flexible with the expanding capability so as to a business can scale up or down their CRM in cloud computing depending upon the business requirements. 
The cloud-based CRM application has a user-friendly interface and can be accessed anytime with the use of the Mobile CRM App.