Profit or perish… There are only two ways to make money: increase sales and decrease costs. Fred DeLuca
The quote explains the business motive in a very simple way- to increase company's revenue, we need to increase our sales and decrease our business expenditures.
In today's world of technology, numerous service providers and management tools are available in the market to help you in increasing your profit margin but among the lot, you need to decide which one will be the best suited software for your company.
One of the most vital software requirement for your business is a CRM software which not only gives you an overall data management system but makes your company-customer relationships more comfortable and more organized.
What is a CRM software?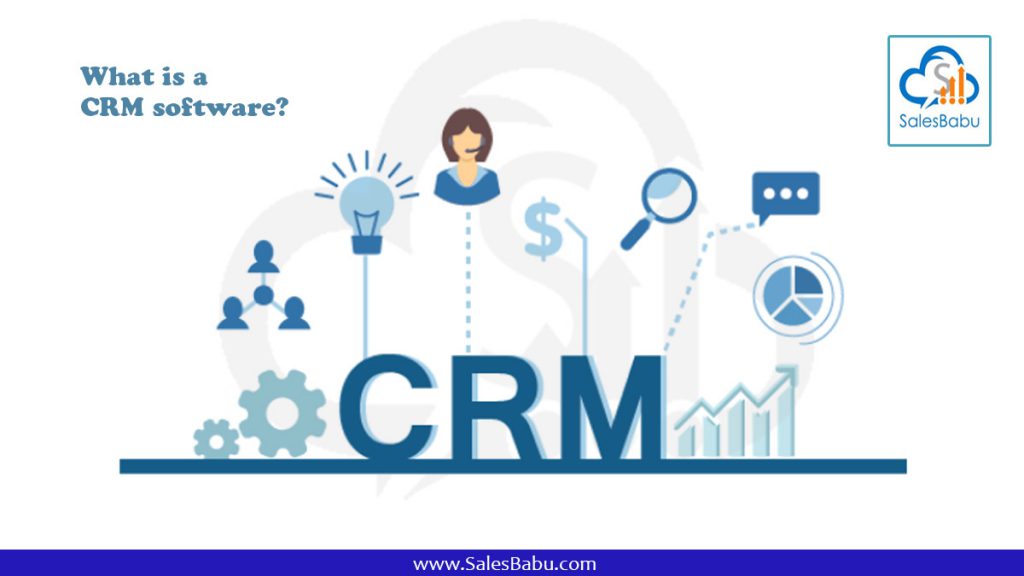 CRM software can track all your customer contact details, list products and services they are interested in, record sales quotations and final sales order details and many more functionalities to help you manage your business.
CRM system is a platform that helps to connect with different departments, from marketing to sales department, sales to customers. CRM organizes their notes, activities, and metrics into one cohesive system. Every user of the CRM will have direct and easy access to the client.
It is a simple business strategy that helps you to:
Collect clients information and data.
Cloud based information storage.
Analysis of customers' behavior
Allow employees to access this information based on access levels.
Efficient marketing and sales of your products and services.
Improve your company-customer relationship.
What Does CRM Do Exactly?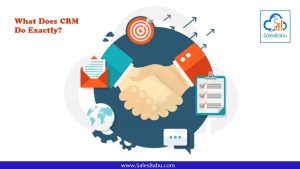 An Online CRM software or Cloud CRM provides a systematic and time-saving process to manage customer relations and convert more potential clients to long term customers.
With a CRM system, every repetitive, unorganised and time-consuming tasks are managed and structured by automated and productive workflows. With these processes in place, every employee can spend more time generating new business, promoting company growth and development, and provide quality maintenance of current and prospective customers.
How Does CRM Increase Sales?
There are endless ways a good CRM software can be of assistance to increase your sales and business revenues.Some of the ways for improving your profit margin are as below:
The two main things in business are increasing the productivity of the team and the earnings of the company. The use of CRM software can enhance the performance of the business. Reliable CRM will let you access the data from any location.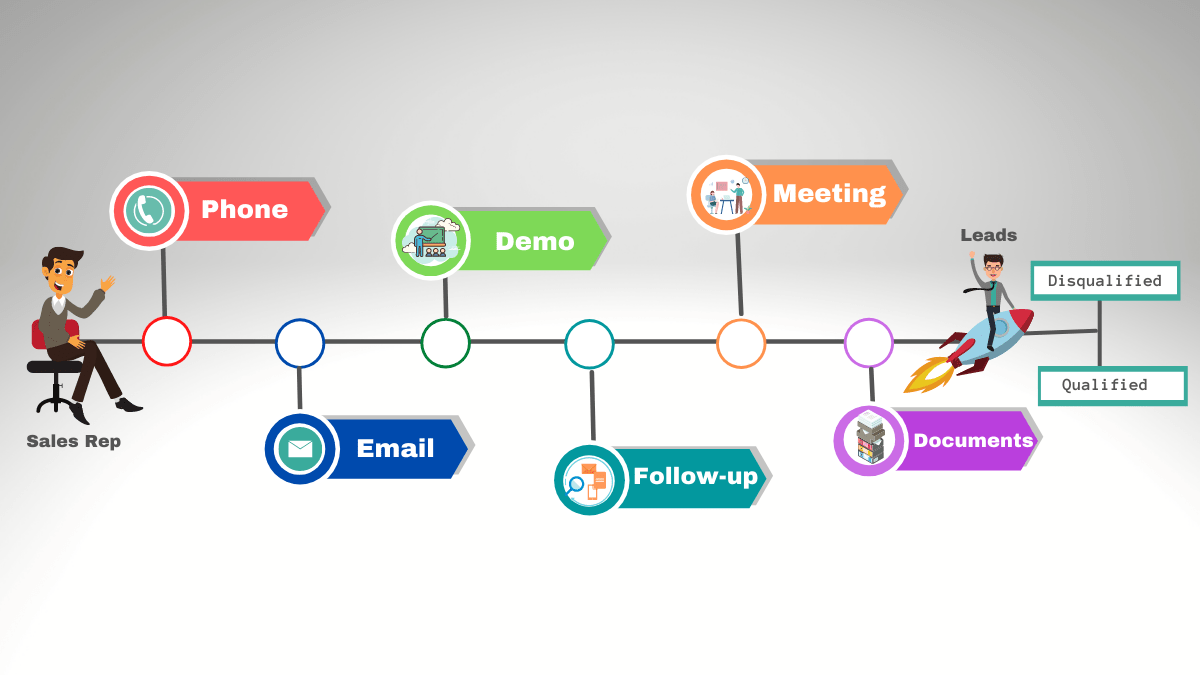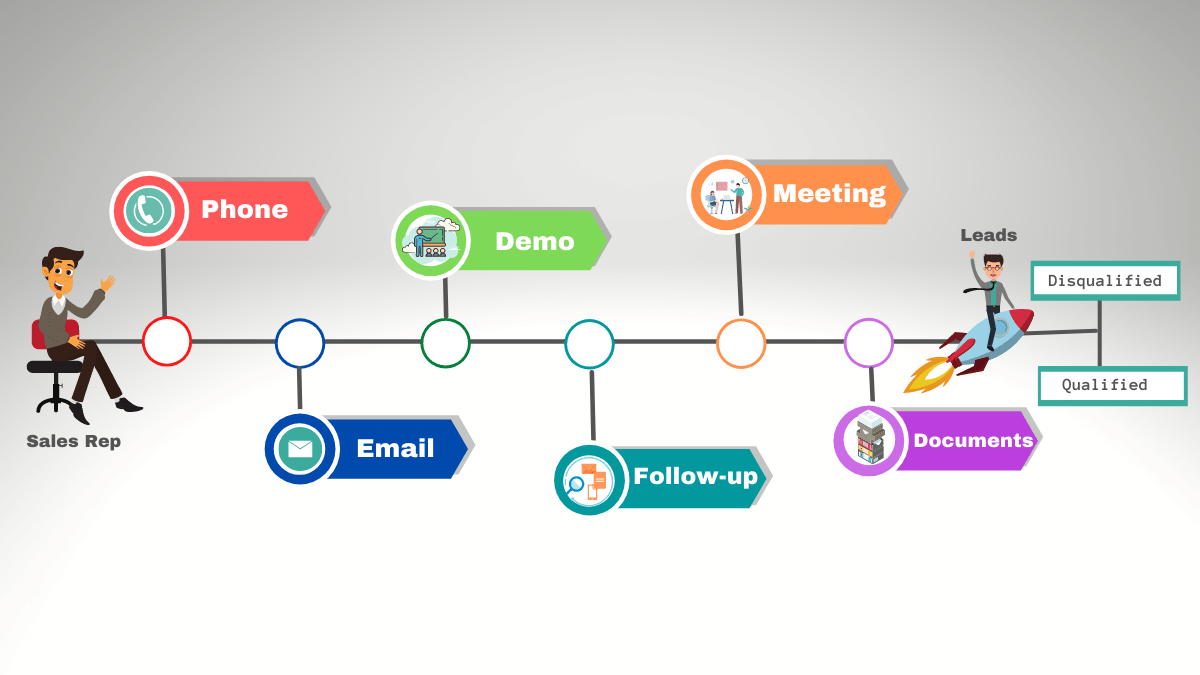 A Cloud Based CRM software is designed to find more prospective leads, establish and maintain a positive relationship with them and help in closing more sales.
A good CRM software system will collect information about customers who passively visit your website, or browsed your social media channel or would be reading through some of your company's blogs for products or services. Online CRM software have automated lead trackers which will keep a track of multiple channels which can source new leads and prospective client for our business. Once these trackers receive an interested lead, every detail about them are documented in a centralized cloud based environment which can be accessed by various sales and marketing representatives.
Once the leads are generated, the next step followed are automated responses and assignment of these lead to the respective sales team. Sales and marketing team immediately start tracking these lead and work towards converting them into prospective clients. Various demo links, documentation, videos and other blogs details are regularly sent to the client to make them aware of our product and services. These systematic and well organized procedures of lead management and tracking helps in reducing the no. of lost leads and improve the overall sales orders by increasing the lead conversion rates.
At the same time, numerous chains of redundant and unproductive work items like maintaining excel sheets with customer data, tracking and linking interested products with each client and many other useless processes are removed, giving more time for the team to work efficient towards resolving customer issues and sales conversion.
The Key benefits of lead tracking:
Convert more leads: By keeping track of the details of their activities and focusing on the ones most likely close you can convert the more leads into opportunities.
Identify pipeline trends: Spot the pipeline trends in the timeframes and get deep into the details with a single click to make sure that follow-ups are made on the time.
Cut down on response time: Track the engagement from CRM and capture more leads. This will make faster response rates, better engagement, and convert more leads.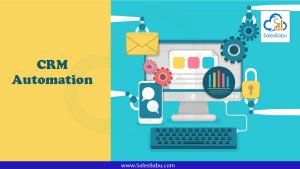 In today's world, everything is automated and present at your fingertips. With more no. of gadgets and smartphone applications, no customer wants to invest in big software installation and regular software maintenance. Cloud based CRM softwares store and manage every customer data on the cloud, providing very user friendly and automated applications for customer use, saving huge amounts of time and money.
With traditional ways of sorting customer data and maintaining every minute details about each of them would need a huge investment in human resources and infrastructure. In cloud based CRM software, automation of adding, filtering, sorting and other facilities frees up the time it would have taken for an employee to manually doing these sorts of work daily. Automated systems also reduces errors and save a lot on other expenditures done on defect management and rework.
Automated facilities of adding follow up and alert messages for forthcoming meeting and customer interactions, help in managing regular work item of sales and marketing team and avoid any business losses due to missed appointments and delayed client meeting.
Also, Sales tracking apps in online CRM softwares like Salesbabu CRM, will automatically share live locations of each sales executive which help in managing and distributing leads effectively and improving overall sales team performance. Various other automated facilities like auto notifications to the clients, automated email campaigning and many more features help in increasing sales for the company, thereby improving the business revenue.
Automated marketing on social media by posting product details, company webpage links, blogs and other company's details will help to improve business brand value and also reduce the manual marketing investment cost.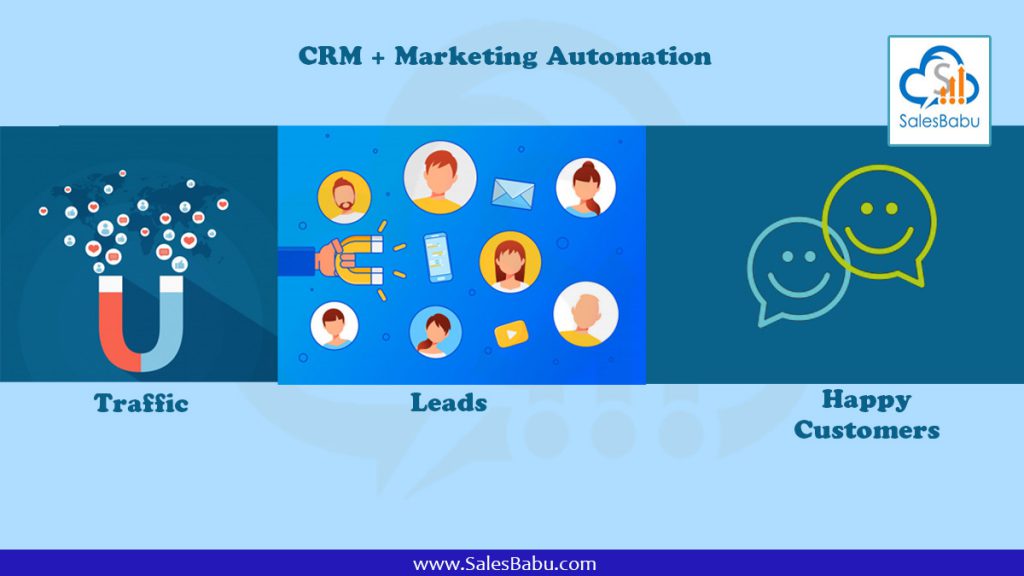 Round the clock support is the key to success in today's world. With functionalities like Sales tracking app in CRM softwares, your sales and marketing team can access important customer and performance data instantly, wherever they are. Full-time access to customer information can be the main difference between missing a huge lead and closing an amazing deal.
Cloud based CRM applications enable teams to access data and manage them promptly and create customer specific campaigning based on client interest and preferred services.
Automated marketing trackers in CRM softwares help in integrating various social media, email and SMS services to collect and advertise our brand details on various online channels. All the information collected about interested clients and prospective leads are added to a centralised database. With this online database, the marketing team is always well aware of every customer requirement and can make more productive and efficient sales quotations to stay one step ahead of your competitors.
Companies spend a lot of money in maintaining and tracking sales and marketing teams, and with improper customer information, repetitive and non productive work , just add to the overall business cost. Whereas, with CRM implementation for your business, every step of the marketing and sales process is properly documented to maintain the productivity of the marketing and sales team. Also, with complete customer data in hand, these team can reduce rework and improve on overall lead conversion rate. These automated marketing aids of CRM software drastically reduce the investment cost of brand marketing and sales team maintenance.
Educating your team and maintaining the high standards of customer care services is a very important step to keep your customers happy. With continuous change in technology, your employees should be well aware of the growing market and new product launch. With regular training and performance audit, companies can save a lot of time and money in creating a more productive team for their business. CRM softwares, provides a lot of tools to track and record employees performance and maintain online knowledge base documents which can be shared to upskill their product knowledge.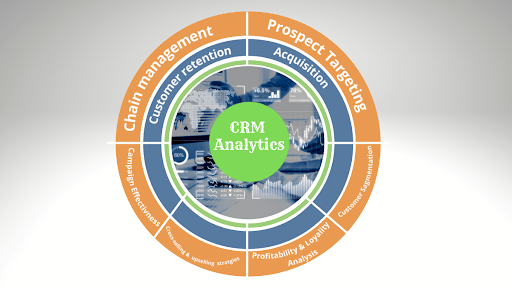 CRM analytics software provides facilities of monitoring different data and displaying it in simple, easy-to-read formats, such as reports, graphs and charts. With various reports and metric information displayed visually , it can be invaluable to the decision-making process.
Using CRM analytics, managers can manage his team better by prioritising tasks in order to make the most out of employee time and maximise the productivity of each team member.
Numerous in built and customized reports can be generated using these CRM softwares to understand various aspects of our business performance like CRM analytics can generate statistics from marketing campaigns with sales reports and find out which customers are the most valuable, and which leads need more nurturing. Also, metrics on social media reviews and feedback help in analyzing the most discussed pain points of customers and an increase in discomfort from any customer or group of clients. These metrics help in taking a proactive measure to resolve customer issues and improve our customer relationship, thereby maintain continued revenue from that account.
Various customized functionalities of CRM analytics can facilitate user to create reports with charts, pivot tables, and tabular view and also combine multiple reports and build an individualized dashboard which helps them to track their daily activities and plan their work better. With increased productivity in the team, we can definitely see a considerable improvement in our overall business revenue.
What can CRM Analytics accomplish for business:
Marketing: Design the marketing campaigns keeping the interests and preferences of the customers in mind. This will increase the effectiveness of the marketing campaigns and increase the profit of the business.
Sales: Get a detailed insight into the customer's tastes, preferences, demographics and buying behaviour etc. This will help to accelerate the sales process by allowing to identify the leads that have the highest profitability of being converted into deals.
Customer Services: Enrich the customer experience by tracking customer behaviour and knowing how your product is being perceived by the purchasers. Reach out to the customer to grasp if any dissatisfaction on their part before they move to your competitors.
Conclusion
Implementing a CRM software system is an investment that can significantly improve your business marketing strategies while saving time. Systematic tracking and various automation processes in a CRM software will efficiently manage your regular work and improve your team's productivity and sales performance.