There is a big difference between a satisfied customer and a loyal customer. Never settle for the 'satisfied'.

– Shep Hyken
The present market has become more customer centric and digital as well. And so is acquiring new customers and retaining of the existing customers and clients becomes critical for the growth of the business. If you are wondering how you are going to manage this with ease, the answer is simple- use Customer Relationship Management software which is commonly known as the CRM system.

Let us know more about what is CRM and cloud computing.

What is CRM?
Customer Relationship Management is an approach in order to manage the company's interaction with the current customer. It is one such management process in which the companies can maintain a good relationship and stay connected to the customers. In turn it also improves the profitability of the company.

What is cloud computing?
Cloud computing is the on demand availability of the computer system resources which offers IT as a service. You get the complete hosting facility from a dedicated cloud solutions vendor without any bugs in working to store all your database. The cloud vendor saves all your data and protects it from any of the virus attacks.
CRM in Cloud computing
The cloud-based CRM means Customer Relationship Management software is being hosted in the cloud solutions. It can be accessed through the internet by making things easier and simpler.
You can access information from anywhere at any time and carry out your business activities easily from any corner of the world. As you know that all the required information is stored in the cloud solutions, and you and your team can access data. Thus, the CRM in cloud computing can be easily maintained.
The CRM in cloud computing involves technology to automate and organise business activities, marketing and sales process, provide customer service etc. The use of all these tools in a CRM system helps to maintain a good relationship with the customers and it also helps to manage work more efficiently.
When the work runs smoothly in the organisation with very few manual errors and you attain your loyal customers, you can surely see growth in your business.
If you have not yet moved your CRM system to a cloud-based CRM software, you are on the right page! Know more about using the cloud-based CRM software and its benefits.
Read our blog – What is Cloud Based CRM?
Benefits of CRM in Cloud Computing
No computer hardware and software
You need not have to maintain computer hardware and softwares in your organisation. You just need to pay as per your subscription plans and take the atmost use of the technology. All you will require is internet connection.

One of the important features of the cloud based CRM is its scalability. It offers the ability to scale their computing resources when required. Your CRM system can grow as per the growth in your business.

The cloud based CRM is a cost effective software which does not require lakhs of investment for a small or medium sized business. Investing on an Online CRM can be beneficial for you and you will not regret investing for the best CRM system available in the market.

The cloud solutions collects the information and stores all the necessary information on a single platform.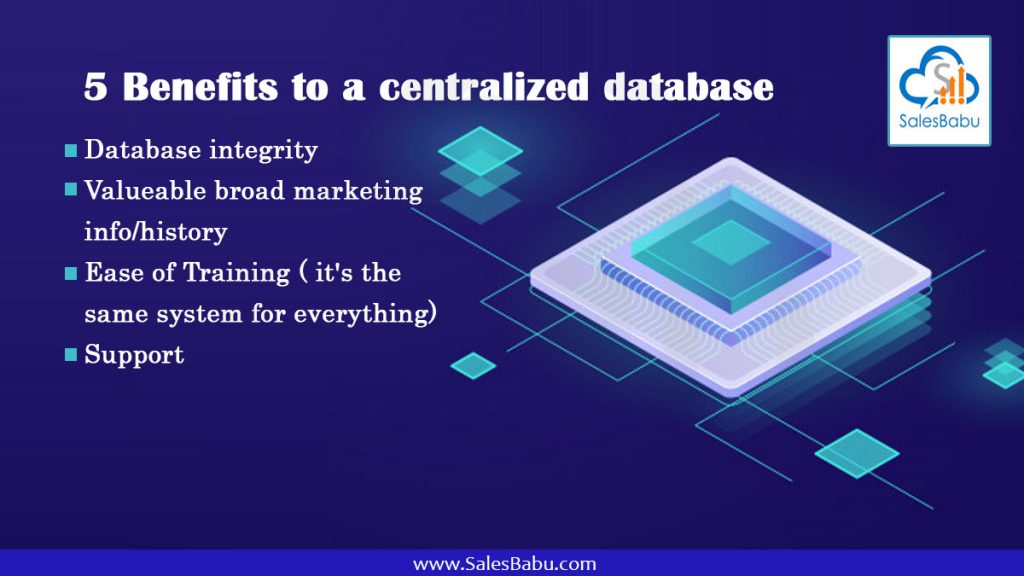 CRM in Cloud computing incorporates the latest developments which make it even more better platform for data storage, data centralization as well as data communication.

The cloud CRM software is easy to use as it has a user friendly interface.

The applications required can be accessed at anytime. The cloud solutions providers are reliable when it comes to providing of service. The only thing that is necessary is the internet connection. And most of the applications are also available offline.


Why CRM application?

1. Explicite customer history
Knowing your customer is one of the best way to enhance customer satisfaction. Thus, online CRM software can provide all the accurate information required about your valuable customers.

2. Analyzation of data
Analyzation of data about your customers will help you to provide the right product to the right person at the right time.

3. No manual recording
You can use the CRM cloud application tools which is basically a cloud CRM software to make notes or remarks, set reminders, create follow-ups, work order assignments, prepare reports, track the sales reps and many more to be listed.

4. Reduces cost
With a cloud based CRM system you can perform all your activities quickly and easily with a reduced cost. You need not have to spend any money on maintaining hard copies, all you need to do is just back-up the data.

5. Time saving
With cloud based CRM system you can access it from anywhere at any time which makes your work quicker. As the cloud CRM itself helps you to complete your work easily you need not have to spend any of your time in manual writings or reportings etc. Thus, you can make the best use of your time.

6. Acquire new customers
The CRM cloud services will help you to follow up leads which will help you to convert leads into sales. You can also maintain your existing valuable customers smartly.
7. Flourish brand image
Usage of the best cloud based CRM software will undoubtedly contribute in flourishing your brand image in the market. The trust and loyalty you create among your customers is one of the best way to achieve success in the long run.

8. Enhanced customer satisfaction
CRM defines itself as Customer Relationship Management. Thus, one of the most important benefits of cloud-based CRM is customer satisfaction. All the dealings from sales to services for your customer is done using this software.
By understanding the needs and expectations of the customers, the company can improve itself to a much better brand in the market. It not only lets you understand the condition of the customer but also lets you know about the continuous feedback from them.
Read our blog – 10 Reasons why Salespeople need CRM Software

The 3 reasons why CRM and Cloud Computing is Critical for your Business Growth are-
#1 . Acquire customer
Acquiring new loyal customers is very important for the growth of the company. Understand your customer's preferences, needs and wants. And then provide them the best product and service which creates a good first impression on them. When your customers feel that you are putting in efforts to acquire them, they will surely end up remaining loyal to you.
#2. Retain your customer
Retaining your loyal customers plays an important role in the business. As you would be aware of the fact that selling your product to a new customer is more expensive than selling it to an existing customer. When you put in efforts to maintain a good relationship with your customers they will not think of flipping to your competition's products or services.
If you treat them well they may get you two more customers and may also share their experience with ten more. But if they had a bad experience, the whole world may get the information within seconds.
#3. Gain feedback from your customer
When it comes to feedback do not step back while taking feedbacks. Every customer wants to be valued and respected. The feedback may be good, bad, best or worst but make sure you take the feedbacks positively and improve your business for a much better growth. There may not be satisfied customers but have the courage to let them know "you will improve". Moreover, be thankful to your satisfied customers always.



The final word about the use of cloud-based CRM software to grow a business is to enhance business activities, save money and time, be aware of the complexities faced by the customers and stay ahead of the competitors in the game.
The cloud CRM application can be used on your smartphone with a single click and you can be more productive throughout.
If you are still not using a cloud CRM, then visit our website https://www.salesbabu.com/ and request a free demo. You can also have a look at our emerging trends at SalesBabu Online CRM. We assure you to provide quality work and you will never regret investing in our cloud solutions.