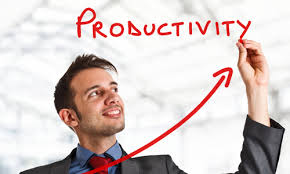 Traditional methods of working on excel sheets and papers create complexity in any business process and this can be effect of daily work productivity of an organization. But now whole process has been changed and Customer Relationship Management Software's can maintain and execute all sales processes and synchronize the entire hectic task by couple of click. CRM enable companies to monitor the progress of the sales people, their day to day productivity and performed task on a single screen. This can transforms the working style of the Sales Person and enable them to achieve a new level of success. CRM enable organization to do Categorization & Segregation of those potential customers who is important because of their continuous relation and track record with the organization. CRM help out the Sales Managers and CEO's to take better business decisions on their Sales Business Process and can enhance & boost the Sales Tier.
How SalesBabu CRM helps Organization to Enhance Sales Productivity:
Sales Forecasts: SalesBabu CRM allows you to do sales forecast of your sales funnel, which enable you to take prior action to improve sales productivity and can reduce the risk of sales business.
Enable Scheduling & Task follow –up's: SalesBabu CRM enable companies to do follow up's with its customers. This helps you out to maintain better relation with your customer, which can improve the company SLA.
Better Quotation Management: SalesBabu CRM enable organization to make automated quotation easily via application, this helps you to reduce the timing of making quotation in word formats. So that a sales person can more concentrate on client handling and can increase the work productivity.
Manage Customer Order's & Improve Order Processing: SalesBabu CRM enables companies to handle all customer orders & interactions on single screen, this help you out with the complex process of order management in Sales business. SalesBabu CRM facilitates and enhances both tires (Pre & Post) Sales process equally.
SalesBabu CRM enable companies to automate their sales force stuff, this help you out to manage an inquiry & to complete the order processing , where you need to put extra efforts. At primary stage of your business you are bound to manage your new leads, and on the other hand you're looking for your Existing Clients. SalesBabu CRM, manage and increase your sales in terms of Sales Revenue and can enhance your Client Pool easily.