In the present world every business has huge competition. The word "growth" is associated with success in today's scenario. Like anything else, you need to put in time if you want to reap the benefits called "SUCCESS". Build trust and a sincere value in the market. This will surely let you achieve your long term goals. Do not focus much on short term outcomes. Customer satisfaction and a good management with smart work can make wonders to improve your business.
Online CRM applications play a very important role in today's customer centric business and this is a most valuable asset for business. CRM software manages customer relations. CRM solution is an innovative approach which helps to improve the interactions with the existing and also potential customers.
Before I begin with the topic let me tell you, What is CRM?

Customer Relationship Management is a worthy approach in order to manage the company's interaction with the current customer. It is one such management process in which the companies can maintain a good relationship and stay connected to the customers. In turn it also improves the profitability of the company.

It's not too late to get started off on the right foot to grow your business! Implement Online Sales CRM System to Streamline your Business processes – let us help you!




1. Centralized database
May it be a small scale or a large scale organisation, you need to maintain data of your valuable customers. The CRM software helps you to maintain customer data, account information, buying patterns, product interests, purchase history and sales opportunities etc are all available in a centralized database. CRM system makes your work more easier and smarter. You need not have to dig your head in order to maintain these informations of your customers for present or future use.

Sales Babu CRM System has been developed over a cloud CRM platform which can be accessed from anywhere and anytime. It gives you the convenience to look after the updates as well as the customer information.
Thus, the CRM application helps you manage these data at a single place which is necessary for decision makings, research, marketing strategies as well as future references. It not only makes your work easier but also adds on to the growth of your business.

2. Marketing efforts
Marketing plans have gone under quite a few changes from past few years. New techs have changed the game of marketing. Every customer differs from the other. The ads or offers that you provide may not be matching every category of your customers. Though here, CRM can do its magic! The Marketing Automation Software focuses upon concentrating over the target groups by providing information about their personal interests and purchase patterns etc. And not just the existing customers it also helps in the creation of more and more leads ultimate for sales.

SalesBabu CRM application provides E-mail, SMS campaigns and PR initiatives in order to fascinate the target groups towards the product.
Thus, the best CRM software makes your work easier and helps you to concentrate more on other activities as well. You are able to run into the market by taking customer reaction in concern.

3. Follow up leads
Not all the leads will take the decision to buy the product or service. It becomes important to follow up the lead and convert it to sale. Following them up helps to create a good rapport with the customer. Enquiries received by a business, convert into leads after first consolidation. These are the initial inputs in any sales process. To convert a lead into deal, you need to assure a proper Lead management system for your business unit.

SalesBabu CRM is basically a cloud CRM repository where the leads that is generated are stored in the database. It is flexible and a powerful solution to convert your leads to sales.
It also provides tools, tips and suggestions for following up with the prospects to get clients and make them sales. It is like a guide to help you strategize your lead follow ups.
Thus the Lead management CRM application helps the sales reps to track, manage and record the source leads. The deployment of lead management software in the cloud CRM will continue to gain traction because they offer scalability.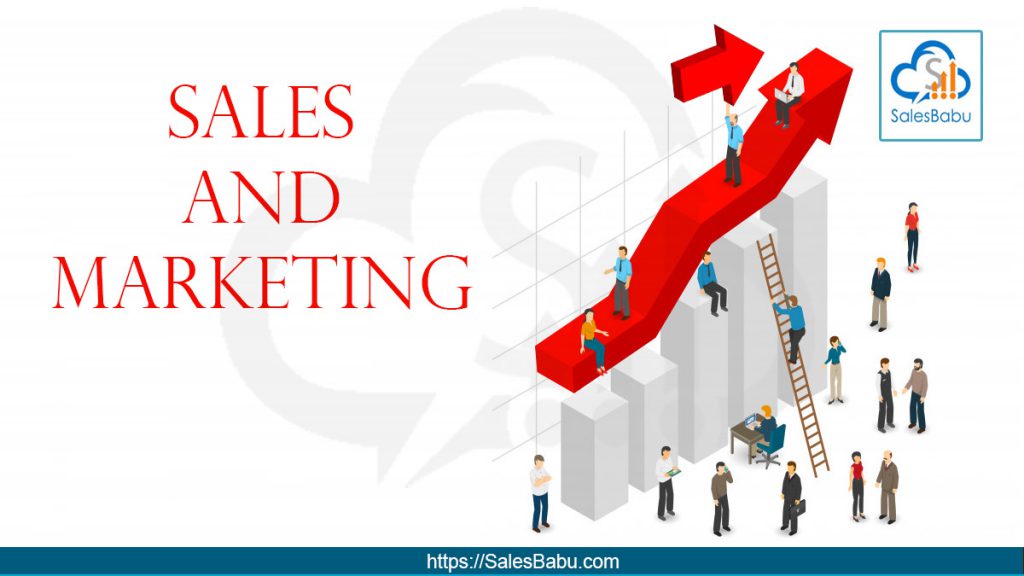 Have you got your best CRM Software which is basically a cloud CRM? If not, visit our website https://www.salesbabu.com/



4. Sales management
Sales management is one such way to transform marketing plan to marketing performance. The Online Sales CRM application is therefore the one-stop shop for your sales teams. It can be the variation between either winning a deal or losing it. It can also be your gateway to healthier pipelines, increased sales productivity and better coordination between (and beyond) teams.

Sales Babu CRM helps the sales reps to make their work more easier and faster by the various essential features. To name a few features -Things to do, Me today, Till date, Team today, Dashboards, What's new, Birthday dates, Quick create and many more to list.
Sell while you're on the move with our sales tracking app that is user friendly, also easy to install and use on your smartphone. Nurture your business with SalesBabu Online sales CRM and increase your profit.
By using a good CRM you can keep a track on the orders and sales as well, which will help you to reduce more risks of human errors. Thus, this makes your work more efficient and effective.

Read more – SalesBabu Mobile Sales App: Best Sales Tracking App For Sales Management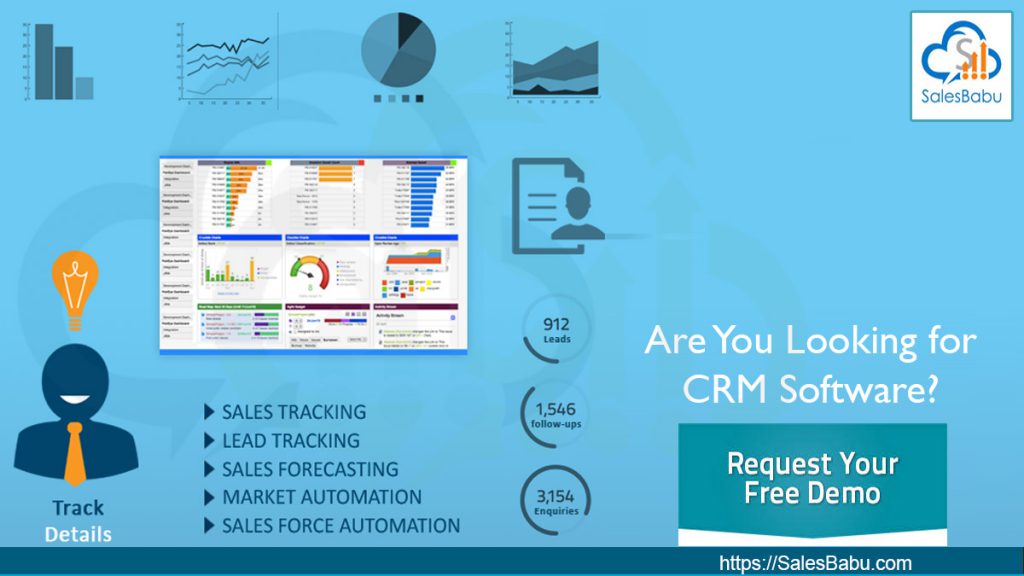 5. Team collaboration
Team collaboration is very important in an organisation. It helps to improve communication and collaboration between the employees. Your employees from different departments can collaborate and work together effectively. It helps employees in fields of sales, marketing and technology etc.

Team collaboration provides the customer a crystal clear view of the present state of sales and productivity of the company. This brings collectiveness in just one platter. Collaboration makes it easy to concentrate on the weakest parts and rectify them. The CRM software helps business organizations to work out the processes in such a way that it gives a growth in the sales and productivity. Provision of active and error free communication is another advantage of team collaboration.
6. Target market
Not all products are meant for all consumers. Every specific product has a specific group of customers known as the target customers. Target marketing would revolve around positioning few techniques for a particular group of target market to attract the customers.

Thus CRM helps you to concentrate on the target customers which in turn increases the profit and revenue of the business.

7. Accurate forecasting
There are ways you can forecast sales with some probabilities. The accurate forecasting of the sales through the Sales Forecasting Software can provide strategic values, supply chain management process, plan readers and drive in the growth etc.

At Sales Babu CRM, our online sales CRM forecasting software provides dashboards which gives a graphical formulation of the input and expected outputs.
It also has this 'SPEEDOMETER' and 'PROBABILITY' which predicts the effective sales realization automatically.
And last but not the least, it comes with multiple user access to access the forecast model simultaneously.
8. Less time consuming
CRM makes your work easier and faster no matter even if you are from the sales department or the marketing department. You need not have to waste any of your time in recording manual data. You need not have to sit at the end of the month to create any data collections or performance reports, the software does all its work from analyzing to reporting.

SalesBabu Online CRM Solution records and monitor each and every activity of a sales team when work is assigned.
Manages all the details related to the leads, measures abandonment and close rate etc.
Guides the sales team to adopt a focused approach in order to achieve the sales target.
SalesBabu CRM enables you to categorize customers with all the possible criterias. You can register date wise sales, region, sales details of products to never miss an opportunity.
Thus, using CRM system is user-friendly and also consumes less of your valuable time. The time that you would utilize to collect data or make reports etc etc can be utilized some other productive work.



9. Streamlines reports
Reports are made in every department regarding their assigned work and work performance. CRM is an user friendly as well as a work reducer software when it comes to streamlining the reports. The software provides reports of leads, sales, call logs, follow ups, appointments, performance appraisals and much more to be listed.

Sales Babu CRM system helps you to streamline your daily activities to maximize your productivity, communication and overall customer happiness.
It also helps you to set reminders, pending activity visibility, maintain notes and remarks etc.
Thus, the best CRM system helps your team to provide better services to the customers. You will be able to understand the customer behavior and needs. It reduces the time spent in data entry.

10. Accounting management
Account management is one of the crucial activity to be managed well by the organisation. If you do not end up managing efficiently in the account relating activities, you will lose on the customer relationship that you have been maintaining till date. Through CRM you may even schedule, delegate and share activity assignments with different departments / users and generate detailed reports for analysis.

Sales Babu CRM system provides 360 degree view of contact base which helps you to keep all the information in a single platform.
The Accounts Management software also helps you to get details regarding the previous inquiries, orders and services a particular customer has requested.
Thus, best CRM software helps you to keep a wide range of availability of reports, you can quickly assess your priorities and complete tasks for important customers in a timely manner. Reports will also help you to see which accounts are your most valuable, so you can assign your best team members to those accounts.

11. Efficient Customer experience
End of all the most important benefit to relish is Customer experience. Customer experience lets you identify the needs, preferences and wants. You can also get their feedback about the product or services and improve yourself for a much better outcome in the further days. When you are able to satisfy your customers you will end up improving your sales as well. Therefore, it is interlinked to each other and can make to maintain good customer relationships for a long term.

Providing the best experience to customers is ongoing process for business growth. With the help of CRM software, employees can respond to the customer's behaviour and also by evolving the marketing trends in appropriate manner. When a team has a complete history of customers, the company can quickly deliver personalized solutions and messages with CRM tools and resources. CRM software helps to access the challenges before customers, real time sales, customer reviews and changing the marketing trends.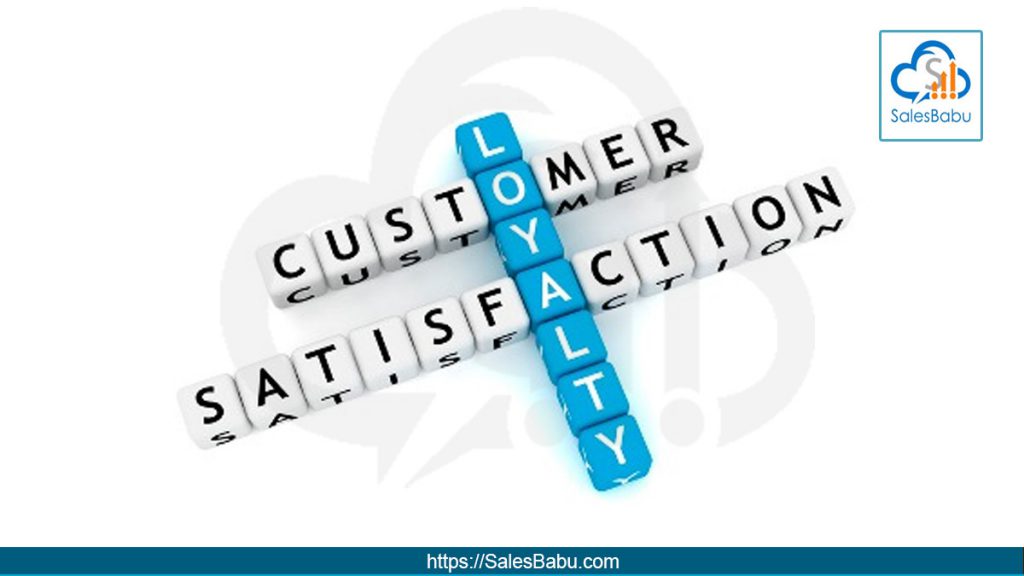 Conclusions :
Cloud-Based CRM software helps in many ways to grow up the business as it gives you the greater ability to focus on the customers. Investing on right CRM software can make a customer-first organisation and can gain a competitive advantage of managing your prospects and onboarding customers effectively. Today, the majority of the sales professionals started using online CRM apllications.
It's high time to invest in CRM software because its benefits are endless. Through online CRM software, businesses can gain more deep business insights. By centralizing the database, the workforce can concentrate on high value tasks that will increase productivity and business growth.
Sales Babu CRM believes that "Never compromise on quality – Satisfy your Customers with our smart solutions". If you are looking for a cost effective way to assign, convert leads and consolidate then contact the best CRM software for a free CRM demo at https://www.salesbabu.com/