CRM systems are becoming one of the reasons for improvement in the organisation in the present scenario. So, having a good CRM system becomes a top priority for a growing business.
You might have heard and some may have also experienced the hardships employees faced while managing data in about hundreds of spreadsheets. But things have changed with the advancement of technology. The Cloud CRM software has various benefits which helps you to make your work much smarter and quicker.
Few major benefits of CRM which is basically a cloud based CRM are –
Cloud CRM can be accessed from any corner of the world at anytime.
All the data is available on a single platform in an Online CRM Software.
The Cloud CRM provides an opportunity to know your customers well i.e, their needs, wants and preferences etc.
You can contact the right person at the right time using CRM cloud services.
Your sales team can follow up leads which indeed helps to improve the rapport with the customer.
Your sales reps get a whole lot of facilities through the various functionalities of cloud CRM software. To name a few – Things to do, Me today, Till date, Team today, Dashboards, What's new, Birthday dates, Quick create and many more to list.
The cloud CRM helps you to concentrate over the target customers by providing information about the customer's purchase patterns and interests. Not just the existing customers, it also helps to create more leads.
It also helps to improve communication and collaboration between the employees. Your employees, from different departments can collaborate and work together effectively.
You can also keep track on your sales reps and be updated with just a single click.
Online CRM software is an user friendly as well as a work reducer software when it comes to streamlining the reports. The software provides reports of leads, sales, call logs, follow ups, appointments, performance appraisals and much more to be listed.
Through online CRM software you may even schedule, delegate and share activity assignments with different departments / users and generate detailed reports for analysis.
Cloud CRM software makes your work easier and faster no matter even if you are from the sales department or the marketing department. You need not have to waste any of your time in recording manual data.
End of all the most important benefit to relish is Customer experience. Customer experience lets you identify the needs, preferences and wants. You can also get their feedback about the product or services and improve yourself for a much better outcome in the further days. When you are able to satisfy your customers you will end up improving your sales as well. Therefore, it is interlinked to each other and can make to maintain good customer relationships for a long term.
---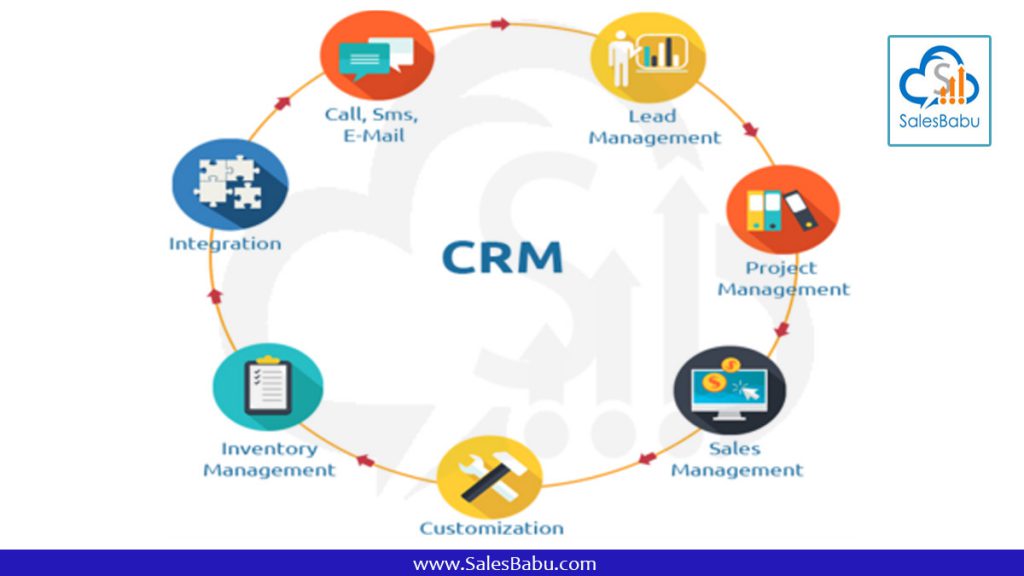 When it comes to choosing the best cloud based CRM software in the market, it truly becomes a tedious job! You would have heard about various shiny CRM services out there. Here are a few advices in order to choose the best cloud based CRM software.

CRM system can serve as the most vital tool for en number of industries and companies of all sizes. The ability to capture, track and to share customer data can in turn boost revenue, also enhance productivity, cut down costs and can improve customer relationship as well. You might be wondering why online CRM software? Why is CRM cloud services are so important to improve your business? Before I jump into how to choose the best cloud based CRM, I will tell you why CRM cloud services has become an essential software in many organisations.

Why CRM?

1. Explicite customer history
Knowing your customer is one of the best way to enhance customer satisfaction. Thus, online CRM software can provide all the accurate information required about your valuable customers.

2.Analyzation of data
Analyzation of data about your customers will help you to provide the right product to the right person at the right time.

3. No manual recording
You can use the CRM application tools which is basically a cloud CRM software to make notes or remarks, set reminders, create follow-ups, work order assignments, prepare reports, track the sales reps and many more to be listed.

4. Reduces cost
With a cloud based CRM you can perform all your activities quickly and easily with a reduced cost. You need not have to spend any money on maintaining hard copies, all you need to do is just back-up the data.

5. Time saving
With cloud based CRM you can access it from anywhere at any time which makes your work quicker. As the cloud CRM itself helps you to complete your work easily you need not have to spend any of your time in manual writings or reportings etc. Thus, you can make the best use of your time.

6. Acquire new customers
The CRM cloud services will help you to follow up leads which will help you to convert leads into sales. You can also maintain your existing valuable customers smartly.
7. Flourish brand image
Usage of the best cloud based CRM software will undoubtedly contribute in flourishing your brand image in the market. The trust and loyalty you create among your customers is one of the best way to achieve success in the long run.

8. Enhanced customer satisfaction
CRM defines itself as Customer Relationship Management. Thus, one of the most important benefit in the cloud based CRM is the customer satisfaction. All the dealings from sales to services for your customer is done using this software. By understanding the needs and expectations of the customers, the company can improve itself to a much better brand in the market. It not only lets you understand the condition of the customer but also lets you know about the continuous feedback from them.

Read our blog – How CRM Grow Your Business?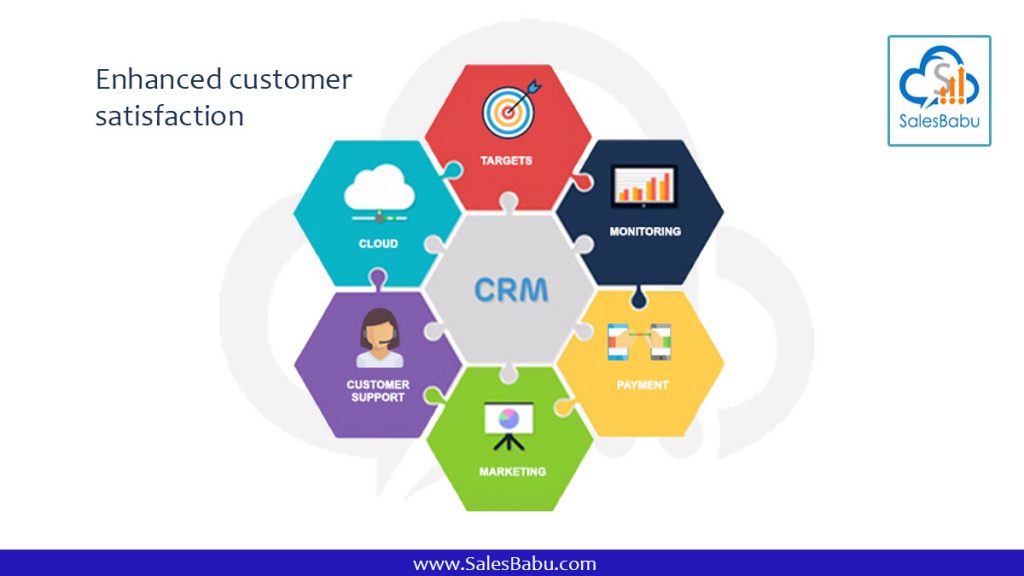 Now, let us know how to choose the best CRM software?

1. It's not one size fits all
You might be from a FMCG or a pharmaceutical, you might be a small business or a enterprise business. All you will need is a best cloud based CRM software but
"it's not one size fits all". You will require different functionalities depending upon your industry and size. Before you choose the best cloud based CRM software know your requirements.
2. Involve every relevant department
Organisation undergo changes in order to improve the administration and bring in the technical upgradations. It is important that you involve your relevant departments in the evaluation process. They may accept the change with positivity but be ready for a negative reaction also. Involve your reps from sales team to customer service team (whoever will have to use the system) and talk to them about it.

3. Make a wish list
Make a wish list keeping in mind the goals of your organisations. It may be the short term or the long term goals. Preparing a detailed report depending upon the bottlenecks of your business would be a better option. Your project leader can focus on the solutions and processes in order to solve them.
The cloud CRM software comes with plenty of functionalities which will make your work easier and quicker. A rep from sales department will require the Sales Automation software whereas the one from the accounting department will require Accounts Management software. So before you make the choice see to that if the functionalities are available or not.

4. Know your customers expectations
Knowing your customer's expectations is one of the key factor which will help you to improve your business. Until and unless you are unaware of your customer's expectations you cannot bring in success and satisfaction.

5. Request for a demo
Do not judge a CRM software with its face value. Check out its features and test it out! The expert will take you through the usage of the software where you can clear all your doubts regarding its usage. Once you feel that you are satisfied with its functionalities, you can get along with the further procedures. If you are thinking about which is the best cloud based CRM to be implemented in your business. Then don't waste time and feel free to request a demo at SalesBabu CRM. You can visit our website https://www.salesbabu.com/ to know more.


6. Work with the right vendor
You should research as much as you can, read reviews, take trials, communicate with customer service team and then you select software meeting all your requirements.

7. Prioritize your user explorance
Usually what happens is, your sales reps do not prefer using online CRM software and pushing them towards using CRM cloud services can be a little difficult in a few cases. They may end up giving reasons like it takes a lot of time or anything like that. Unless and until your sales reps do not enter in the data, you are unable to get the updates in your sales CRM software. Moreover, your sales reps and marketing reps are the ones who are going to use the software daily in order to make their work more easier and faster. So it becomes your responsibility to choose the best cloud based CRM software which is user friendly and mobile friendly as well. Make them understand how sales CRM software is vital in order to make their work much smarter. And you will surely not regret the user explorance.

8. Set reasonable goals and expectations
Once you are done with choosing the best cloud based CRM software, set reasonable goals and expectations. When you start using the CRM cloud services, you will have the facility to make your work much easier and quicker. Thus, when you set goals to be accomplished using the CRM software, it becomes easy to work with it in the long run. As end of all, the goals achieved counts first.


You might have already known that cloud CRM software has become a trend! There are various companies who have implemented cloud based CRM in their organisations irrespective of the size and industry type. As you are now aware of the benefits and reasons for using CRM Software, make sure that you choose the right CRM to explore its magic. If you wish to know more about the right CRM software, visit our website https://www.salesbabu.com/ and request for a free demo.