What is Sales Cycle?
Sales cycle is the course of time between the initial contact being made with a customer, the identification of services or goods to be procured, the acceptance of the intended purchase, and the transaction that completes the sale.

Basically in a sales cycle, the main agenda of sales person is to rely on the stages which promotes close of deals. During the sales cycle there are series of phases which occur during the selling of product or service. There are basically seven sales stages of the sales cycle.

1. Prospect
Prospecting is one the important stages of the cycle for sale. To sell your product or service you will require prospective customers. Here understanding of your prospective customers plays a vital role before you sell your product or service. In the prospective stage you need to keep a check on how you are different from others in the market. Prospecting your customers can lead to lead generation. Once you are confirmed with prospects, you can reach out and connect as well.

2. Connect with the prospect
As mentioned above, once you are sure about the prospect you can reach out and connect with the prospect. The channel of communication you prefer may differ from one kind of business to the other. You can reach them out through cold calls, emails or by using social media like Linkedin or twitter etc. You may use any method to set appointments and get connected. In this stage you do not seem like you are giving your full sales pitch but you try to connect with your potential customers in the hope of a formal contact.

3. Qualify the prospect
In this cycle for sales stages, you can save time as well as resources as you get an idea to confirm that your prospect is able and also willing to buy the product or service. When you start with a prospective client, see to that he/she has the authority to make the purchase or take the decision. If its a yes, you can proceed further to know if they need the product. If yes, proceed to the next step to know if your services are there in their budget or simply say it is affordable by them. And finally if its a yes again, make sure if they will need the service again. Lastly if its a big Yes, you get the green signal to qualify the prospect and label them as a qualified client. If no, he/she is not a qualified client.

4. Make the presentation
Presentation of the product is the core stage of the cycle for sales. You should aim to present your product or service in the best way. You must always remember that you are not just selling your product but you are also selling yourself as a person to trust. Your mannerism, body language and appearance can also influence your sale.

You must let them know how your product or service stands out from the others in the market and can also improve your customer's operations due to its usage.

5. Overcome the prospect's objections
Objections are actually the positive sign for your effort. As it at least means that your prospect is considering to buy. Or else he/she would not even bother to work out the potential problems. Being a sales person you must concentrate on managing and overcoming the prospect's objections.

Their objections in the cycle for sale stage may be about the price, terms or past interactions. Be patient to listen to them and try to overcome the objections.

6. Close
Close of sales in the cycle for sales is much of a sign that refers to its "done", which means it's time for the close. If the prospect has agreed you can get him/her along with the further paperwork. But if it's a "No", try to circle back to the main points on why the prospect was fine with the product when it was pitched. And if it's still a No, you will have to walk away from their business for the time being. Which means if a sale isn't closed, that doesn't mean it's the end of sale forever.

7. Generate referrals
Right after the cycle for sales, you can go along with generating referrals. You can ask your customers to refer any of their friends, family members or colleagues who can be benefited with the product or service. Or you can also ask referrals once your business relationship grows also.

CRM sales process
Prospect customers do not act in the same way as qualified customers. You need to rightly define the sales stages in the CRM. Knowing which sales stages you require in your sales CRM pipeline is the initial step to move your customers through the sales funnel stages. Your business may be of any size or you might be from any industry. The seven sales stages of the sales funnel stages will help the sales team to move the customers from one sales stage to the other sales stage in order to achieve success in the sales process.

Sales funnel management
The sales funnel stages will simply portray how leads pass through your sales process from start to close. Its a visual picture of the number game in the form of a funnel. If you analyze the number of leads that has been entered in your sales funnel stages and the number of leads converted to customers, you may probably find that there is a large dip. Sometimes the prospects tend to quit the sides of your funnel when their needs don't match the services that you are willing to provide them. Moreover, it's almost impossible to retain every prospect who has entered your funnel. It is important for your sales team to make efforts to retain the ones who are ready to buy your product or services. But, when the number of leads are given, that fill your funnel, sales teams will have a tough time converting those leads into customers. As they cannot predict it. This results in un-qualified hot leads in the top of the funnel that either drop out due to slow response times, or remain stuck in the middle of the funnel, eventually becoming cold leads. For a business, it means missing out on an important opportunity. Though there are more ways you lose leads in this sales funnel stages.

You might having questions like How to stop these leaks to take advantage of the potential revenue in your sales funnel stages? The answer is as simple as it looks like, make use of the best CRM (Customer Relationship Management) software. You can qualify leads, track activities at every sales stages, monitor and also follow up at the right time.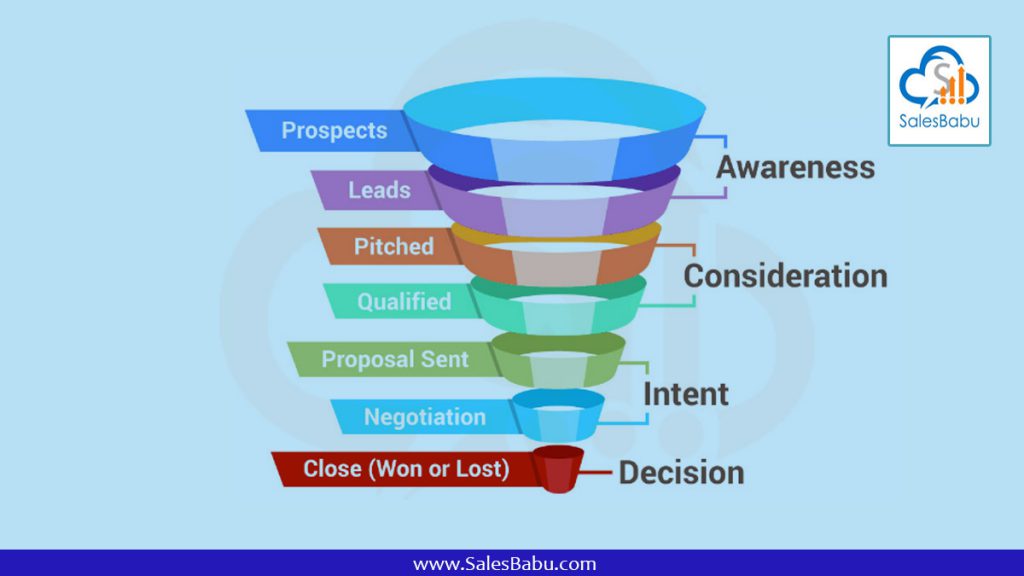 Have you got your best online CRM software which is basically the best cloud CRM software?
If not, visit our website
https://www.salesbabu.com/

Why SalesBabu CRM software?
Adoption of the best Sales CRM software helps to attain a positive impact on the sales performance of the organisation. When there is improvement in the sales performance in the business the revenue and profit rate of the business is eventually enhanced. Let me tell you, why we are different from the others!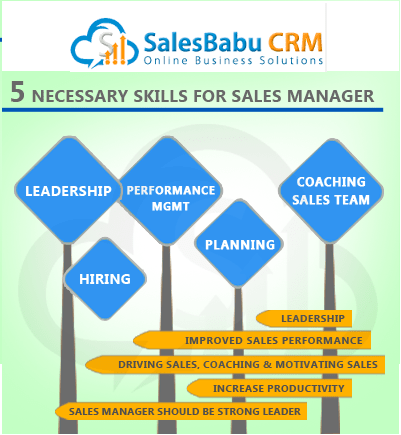 SalesBabu CRM is basically a cloud CRM repository where the leads that is generated are stored in the database. It is flexible and a powerful solution to convert your leads to sales.
It also provides tools, tips and suggestions for following up with the prospects to get clients and make them sales. It is like a guide to help you strategize your lead follow ups.
SalesBabu CRM gives you default sales stages that help you to get started whereas, there are others make you to create your pipeline from the beginning.
Sales Babu CRM helps the sales reps to make their work more easier and faster by the various essential features. To name a few features -Things to do, Me today, Till date, Team today, Dashboards, What's new, Birthday dates, Quick create and many more to list.
You can also sell with our sales tracking app which is user friendly and can easily be installed in your smartphone. Nurture your business with SalesBabu Online sales CRM and increase your profit.
At SalesBabu CRM, our online sales CRM forecasting software provides dashboards which gives a graphical formulation of the input and expected outputs.
It also has this 'SPEEDOMETER' and 'PROBABILITY' which predicts the effective sales realization automatically.
SalesBabu Online CRM Solution records and monitor each and every activity of a sales team when work is assigned.
Manages all the details related to the leads, measures abandonment and close rate etc.
SalesBabu CRM enables you to categorize customers with all the possible criterias. You can register date wise sales, region, sales details of products to never miss an opportunity.
An effective CRM software enables you to sort the qualifying leads. It also registers the enquires and conversations with details of the client. It helps to capture the maximum information of the customer's requirement. The best CRM software will bring in the chain of benefits. If you are still not using the best CRM software which is basically a cloud based CRM, then request for a free demo. You can also visit our website https://www.salesbabu.com/ to know more.