"Learn from the mistakes of others. You can't live long enough to make them yourself."


Eleanor Roosevelt
Being a sales rep is one of the most challenging work. Dealing with en number of "no's" and yet you make up your mind to work better. These rejections can make your sales reps lose hope at times. It becomes your atmost responsibility to boost your sales reps to work effectively and efficiently. You may have different ways or beliefs to motivate your sales reps but the main agenda of the motivation in sales management is to achieve your organisational goal through your employee's work.

You can influence your sales team's performance in two divisions. It can either be their skills to complete the work or their passion to do the work. Every individual cannot be motivated with the same strategies. It can always not be just the motivational quotes hung up on the wall. Motivating sales people in order to work hard is much more than just talks. Many organisations may ignore them but if you are really concerned about your sales team, then go ahead with implementing few strategies in order to motivate them. Some of the sales motivation techniques are –

1. Know your sales reps
As mentioned above every individual differs from the other. You must always know your sales reps before you ever judge them. Know their strengths and weakness. Once you are aware of their skills and behaviour act accordingly.

2. Build trust amongst the members of your sales team
Trust has a strong foundation of motivation. It takes years to create trust but seconds t o break it. If your team member is not trusting you in the same organisation, your motivation in sales management cannot be fruitful. The best way to make your salespeople gain trust is be yourself and transparent at work, they will surely start trusting you.   
To gain the trust of the sales team, they should be encouraged and should feel comfortable enough to share their concerns with you. The transparency will build a positive work culture. The most important part of the job is to listen, listening to the team members is the most effective one and inspires the team members. You build trust by keeping their best interests. 
3. Build a good rapport
Building a good rapport amongst your salespeople is very important. When you make them feel that you are also a well wisher rather than the boss, it helps to create a good rapport with each other.
4. Honesty is the best policy
The working environment you work in or the way you treat each other at workplace is also a reason for you to work with honesty. Honesty is surely the best policy because when you work with honesty it not only avoids miscommunications but also helps to create trust between each other. Your sales team will also inculcate honesty when you tend to follow it. If you think only perfectionism is the only way to achieve success, then your sales people may hide the truth when required.

5. Set goals
Your sales reps may or may not be happy their work for en number of reasons. It can either be they attained a degree or master degree which now is not related to the work they are performing, or it may be reasons like they are fed up of rejections and work loads etc. However, whatever be the reasons let them understand that accomplishing goals can get the spark of happiness and satisfaction in themselves.

Set goals for them which must be accomplished depending upon their skills and passion. Think big and see to that you get along there. When you set goals for them it not only becomes easy for them to prioritize their works and work accordingly but also makes them feel satisfied with the work. If you do not set goals for them, they may end up feeling they are missing out on things though they have been trying their level best. You can also set goals on weekly, monthly and yearly basis. Set some simple smart goals that will act as a motivation in sales management-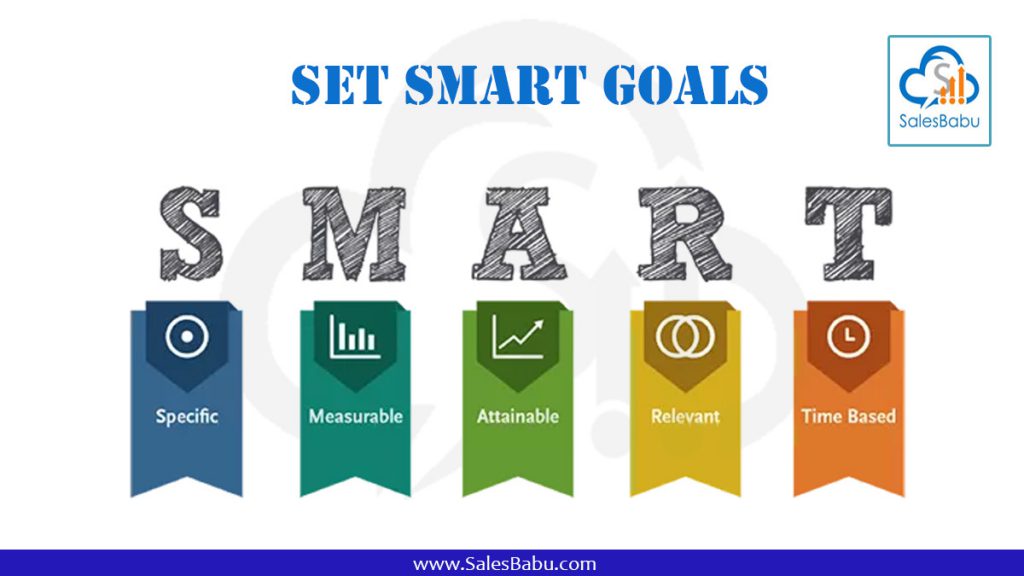 Set smart goals which will help you to increase revenue/ profit rate.
Set measurable goals, because if your goals cannot be measurable you cannot improve for the betterment.
Think big, but that does not mean you should set goals which cannot be accomplished.
Set goals which are relevant to your organisational goals.
Be time sensable. When you set goals see to that you accomplish them within the restricted time period because once time wasted cannot be got back.
Steps to be followed while setting up goals to your sales reps in order to motivate them-

Step 1- make a list of your goals.
Step 2 – see what plans you are going to set in order to achieve your goals.
Step 3 – create time schedules before you implement your actions.
Step 4 – identify the resources which will be helping you in order to accomplish your goals.



6. Lay destinations but let them choose the path
As mentioned above that setting up goals are very important, you need to set destinations for them. But when it comes to choosing of path, let them do it. When you let them choose the path –
They will know how to prioritize their work
what takes them to reach the destination?
7. Provide suggestions to your sales reps
When your sales reps are down on work, provide suggestions which may help them get back on the right track. When you give suggestions for their betterment it creates trust and good bonding between you and your sales reps.

8. Let your sales team provide suggestions
Listing is a key to all the effective communication. If there is one communication skill you should aim to master then it is – "Listening". During meetings or small conversations, take your sales team's suggestions as well. May be they would have ideas which did not strike you. It may be more effective than what you had planned before. So listen to them when they want to share their ideas and implement them if its a value addition. By doing this, you not only get a better plan to implement but you can also gain trust and satisfaction in the eyes of your sales team.

9. Give recognition to your sales reps
The ultimate way to motivate your sales reps and also make them attain trust over you is to recognize them and "Appreciate" them. When you start recognizing them for their work and also praise them for their achievement, that itself creates a form of motivation for sales team.

Some quick and easy tips which will help your employees to get motivated are –
Celebrate the smaller achievements too.
Your actions can speak more than words. Express that you trust them and also act accordingly. When your actions expresses the trust you have for them, they will indeed be motivated.
Express your thankfulness i.e, say "thank you".
Give rewards.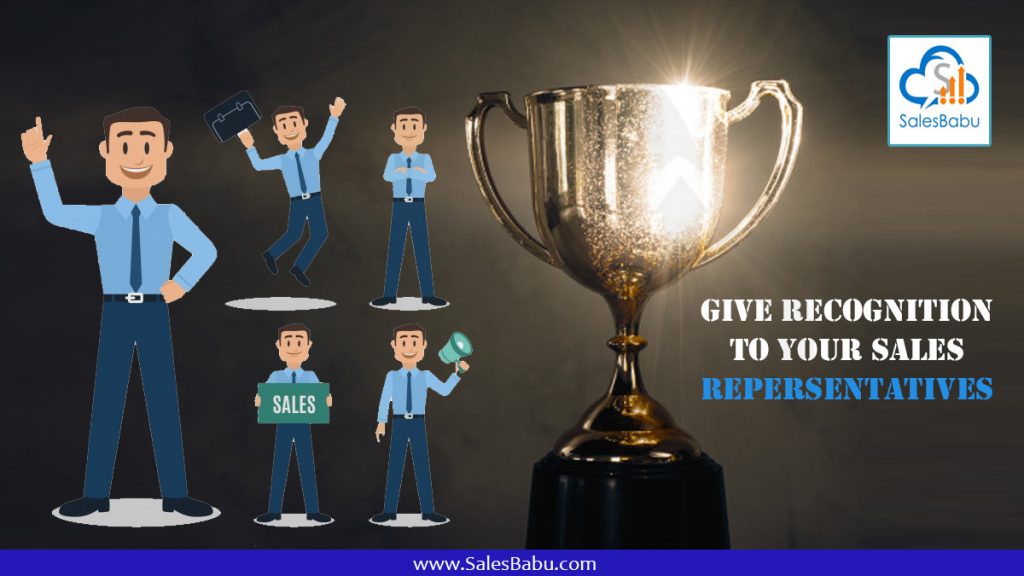 10. Provide compensations
Money may not buy everything! But be practical, it can buy necessities. Every employee wants compensations for his effective performance at work place. Provide benefits like
Health care insurance
Vacation times
Vouchers and discounts etc
11. Respond when required
Be responsive to your team members. Attend their phone calls or msgs. And if they come up to you, have the gratitude to listen to them first. Do not make them feel that they are being ignored. Be sensible and concerned about your employees. Let your employees know that you understand their problems and allow them to also balance their personal life like family issues or health issues etc from the regular work schedule.Once they observe that you are being responsive, it creates a feeling of connectivity and you can work efficiently with your team members. Thus, your humanity can be a reason of motivation in sales management.

12. Get them the freedom to use right tools
When you want your sales reps to work in order to accomplish the organisational goals, it also becomes your responsibility to equip your sales team with facilities which makes their work easier and smarter.

Technologies are playing a vital as well as trending role in today's world. In every level of management you can see advancements and upgradations. Likely, a CRM software can help your sales team to manage their work smartly. SalesBabu Online CRM which is basically a cloud based CRM provides the best CRM Software with its added functionalities to enhance your management activities.

13. GIVE GREAT REWARDS
The small things matter the most. The reward in the form of incentives can boost the sales team. Take time to recognize the qualities of sales reps like positive attitudes, more sales meeting contributions, being creative, etc. and reward them for those qualities. The small things like pat on the back, positive and reinforcing conversation once in a while, taking the team out for lunch, all these can motivate the sales team.
14. GAMIFICATION
Gamification encourages open monitoring, sales team project management, information sharing, collaborative sales techniques, and coaching. The leaders' board gives a quick review of the performance of each salesperson. 
15. PROVIDE POSITIVE FEEDBACK
Many sales managers are assumed that their team knows how much they are valued and appreciated. But, it's not a good idea to assume the things in a sale. Taking two minutes every day, stopping near the rep's desk, and letting them know how impressed you were by their presentation, will generate a mountain of motivation within them. Moral support and Motivation to employees impacts more on a salesperson.

16. LEAD BY EXAMPLE
It's very important for managers to mold themselves into a very good example for their team members. Behind every successful team, there is an inspiring and motivational manager. The manager can align their learning and transfer that to the team. If you want to expect the team to do what you do – come every day to the office on time, participate in open conversations, never miss meetings, complete the targets, etc. From this, the team will respect your work and will be encouraged to meet your expectations
Read our blog – What is CRM – Customer Relationship Management?


At SalesBabu Online CRM Software, we have seen sales reps finding it a burden or hectic workload while using CRM software. As a salesperson, you have to do very little or even no data entry entry. Yet the system will give you information back. Choosing the best CRM is an important decision and the hope was that we would see some meaningful metric changes. You may be a small business or a large business, you can still use CRM software in your business to enhance the sales activities. Are you still thinking on which is the best CRM software which is basically a cloud based CRM software? Then don't waste time and feel free to request a Free Demo at SalesBabu CRM. You can also access CRM app from your smartphones. You can visit our website https://www.salesbabu.com/ to know more.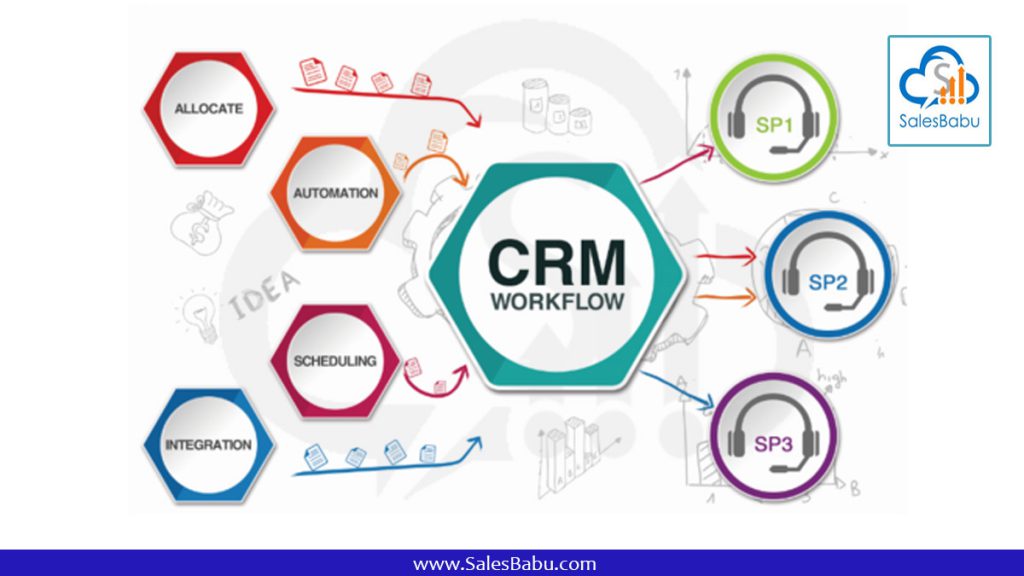 Read more – How to select a CRM system?

You can also send sales motivation message to your sales reps. Though there are en number of sales motivation techniques which can be beneficial. But if you want Motivation to last for a longer period of time, then you need to work on it. All your sales individuals may not be motivated with the same aspects, it may change from one individual's attitude and way of thinking to another. Make some efforts to put in these sales motivation techniques in action.