Current global market scenario is forcing all manufacturing industry to become customer centric, instead of, product centric. Days are gone, when a company manufactures their material, sit back & wait to sell that product. Now, they are bound to carry their process according to the needs and demands of the target customer, if they want to survive in the current era of the modern economic market. Moreover, implementing an efficient sales management software has become a necessity to gain good revenues in business. 
Today, the manufacturing sector has been facing many evolutions & changes which makes it a critical situation for these firms to organise their business processes and standardise their sales and marketing sector for better revenue and profitable business model.


Why CRM for Manufacturing Industry?
SalesBabu CRM is one of the most trusted sales CRM software, which is being implemented by many manufacturing companies in India. Below are some of the reasons why CRM implementation is beneficial for Manufacturing Industry,
SalesBabu CRM provides cloud based database features, which can be accessed at anytime from anywhere. These user based access to information within sales management system enables data facility for every detail required in the business like clients details, purchase history of each customer, relationships between organisations and more.
SalesBabu automated sales force management tool enables third party vendor integration which can collect prospective leads and client information over social media and other modes of communication. These clients details can be accessed by every sales and marketing team member to create targeted marketing campaigns for beer sales conversion and lead tracking.
Read More – 360 Degree Customer View Online CRM Solutions: SalesBabu
Good Coordination among departments:
Facilitates coordination and communication by providing a consolidated database of clients & their demand's information. The cloud based database can be accessed by different stakeholders and share the current state of work items and enquiries and help in building great coordination among the teams. Every incoming enquiry, quotation or sales order sent or received from the clients have detailed information on the current status of the item, which helps in better sync-up while assigning work to next team during the sales lifecycle.
Read More – Top reasons why mobile CRM apps are good for your business.
With a complete information of every client at a centralised location, Salesbabu sales management system improves client retention by providing them with a delightful experience with the help of more personalized service and opportunities.
After sales service, inventory management, ERP services from Salesbabu Sales CRM software, aids to manage overall customer care services and provide a healthy customer satisfaction level to the clients.
Read More – Online CRM And Customer Experience
Value Add in Sales Process
Automated sales force management features shorten the sales process and aids in effective sales pipelines by managing and accessing opportunities in a standardised manner. Features like Mobile sales app, helps sales and marketing team to share their location, workitems, presentation and more while on the move and provide round the clock support system for the clients and close faster sales deals.
Read More – Three ways How Cloud CRM Software can take your Sales to next level
PaperLess Operations
Improves productivity by eliminating paper-based administration and automate the complete business processes with online based CRM for manufacturing solutions. These online based CRM make sure every entry needed for an enquiry, customer ticket or sales deals are documented digitally in the notes section of the entry and no paperwork is involved in any of the sales transaction for the firm. This helps in reducing errors and mismanagement due to missing document entries and also helps in automating the whole sales process.
Reports and analysis of product demand, sales lifecycle and other sales features are very important for a constant check on the revenue generation of the firm.  An efficient management system of sales team can be done through instant report generation and performance related reports and analysis.
Sales heads and business leads can create various technical and non technical inbuild and custom reports using these software and save a lot of time in manual generation of statistics related to product demand and supply cycle.
Read More – MIS: Now Get All Your Reports Just by a Single Click
Demand & Supply Segregation as per Products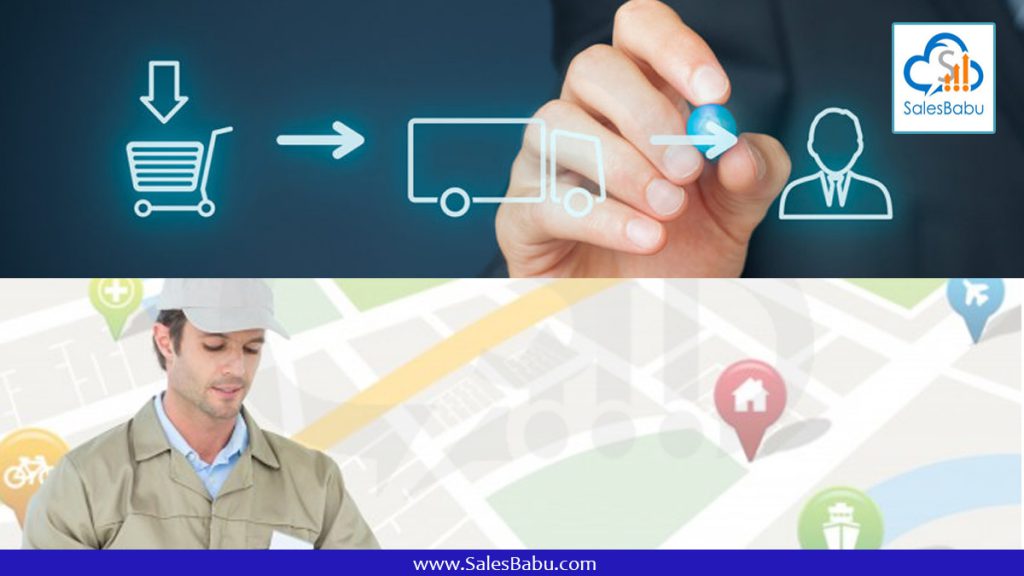 Manufacturing companies need to have a clear understanding of every product demand curve and sales lifecycle. With easy & quick access of the number of enquiries made for any product or number of sales order closed for the same products can be retrieved with just a few mouse clicks and help in better segregation of popular products and create better sales forecasting designs for each item.
Having a clear understanding of each product's lifecycle is very important for manufacturing companies to handle products inflow in the warehouse and control the inventory refills using these data. An efficient system of supply segregation can save a lot of unnecessary expenditures on out of stock or overstock situations for the firm.
Read More – Maintaining Good Customer Relations With SalesBabu After Sales Service CRM Software
Key Benefits of Manufacturing CRM
Enhance & maintain Customer Relationship

By Manufacturing CRM, you can track all the interaction with the customers & manage the database efficiently
Anywhere & Anytime access that make you mobile & helps you to take important decision any point of time.
By the help of Manufacturing CRM, you can coordinate very well, with your sales department & track down the customer's trends to plan further company's strategies.
Business Intelligence

By Manufacturing CRM, you can get the idea of changing market condition & trends. So that, you work accordingly for better business solutions and planning.
You can analyze future pipeline & opportunities for further business & revenue opportunities
You can efficiently evaluate your strategies & plans for your business processes.
Earn More Revenues

By the help of manufacturing CRM, you can ensure you maximum returns on investment that you have done for all marketing campaigns.
You can automate you process with very less effort and more productivity.
You don't require extra hardware, IT & manpower support.
Improvement in quality of Products & services

You can resolve customer's queries & complaints efficiently.
You can track the customer's action & reaction for any product that make you pro-active in your offerings of products & services.
You can gain valuable information from the customers that can be used for future reference or knowledge while manufacturing any of your products.


Conclusion
SalesBabu CRM is an efficient and organised sales management tool to standardise the sales process and improve revenue generation for various manufacturing firms in the market.