Many companies feel the need of an organised and systematic process of business management through an automated sales force management software, but every organisation needs to make sure to choose an online CRM software which can be customised as per the need of the firm and provide a personalised solution for their individual requirements.
SalesBabu CRM software solution is all about customers and their needs. It's a strategy to learn more about customer's behaviors and to develop strong customer relationships. SalesBabu CRM web based software solution is the best technology which brings together bits and pieces of sales information in a single place. It helps businesses to shorten the sales cycle and enhance revenues. You can give priority to important leads and prospects. If you are providing best services to the customers then you will definitely get success in business.


Imagine your business without SalesBabu CRM
Due to the absence of sales tracking software you can face a lot of troubles like mis-management of inquiries, inaccurate database and reports, no reminders for follow-ups and e-mails. You can't get proper information about customers without this tool. But now it's easy to track customer communications and contacts. It's easy to streamline the sales process with SalesBabu CRM sales force management software.
Let's discuss more on the sales tracking and customer relationship enhancement features of SalesBabu CRM software.
How SalesBabu Online CRM Solution Is Beneficial:
Imagine your customer detail all over the place on excel sheets, documents and sales notebooks. It's a sure shot formula for mishappenings like losing prospective clients or calling the same client repetitively.
With web based CRM software, companies can record and track every customer detail in an organised cloud based database which will record all information on the prospective lead and help to nurture them further in a systematic manner.
Sales agents can record every discussion with the clients, in note sections which can be accessed across the sales team so that every sales agent is on the same page while interacting with customers on their issues and enquiries.
CRM will allow the whole sales organization to keep all the information about the prospects – over any duration of the time in a central database. This will also allow the sales team access as well as the ability to easily manage all the information via a shared location.
Read More – Grow your Business Faster with SalesBabu Contact Management Software
SalesBabu provides a web based CRM software solution for standardized tracking and nurturing of customers through systematic process of lead management. Every incoming lead information is recorded in the centralized repository along with client personal preference, interested products details , demographic background and more. The sales team can provide targeted marketing campaigns to each customer based on this individual information and help in converting these leads in future clients. This integrated solution of lead management goes a long way to convert and filter interested parties for sales conversion and earn better revenue for the firm.
Read More – Win more Customers with Lead Management Software
Once we are convinced that we have a prospect client, we can quickly send quotations,product information and more on a mouse click by using predefined templates and help customers to quickly make their choice for our products rather than regressing to any competitive offer.
Read More – Quotation Management Software
Sales order tracking is another important feature of automated online CRM software. With the help of this software, the sales agents can send sales quotation, discounts and promotional offers to customers through auto notification templates and email services.
Also features like Mobile sales apps, help sales agents to stay in touch with customers on the go and provide them with round the clock support system. Live location sharing and on the move presentation and sales order sharing through these mobile sales app help in the early closure of the sales for the organisations.

Read More – Mobile Apps to Transform CRM: Know How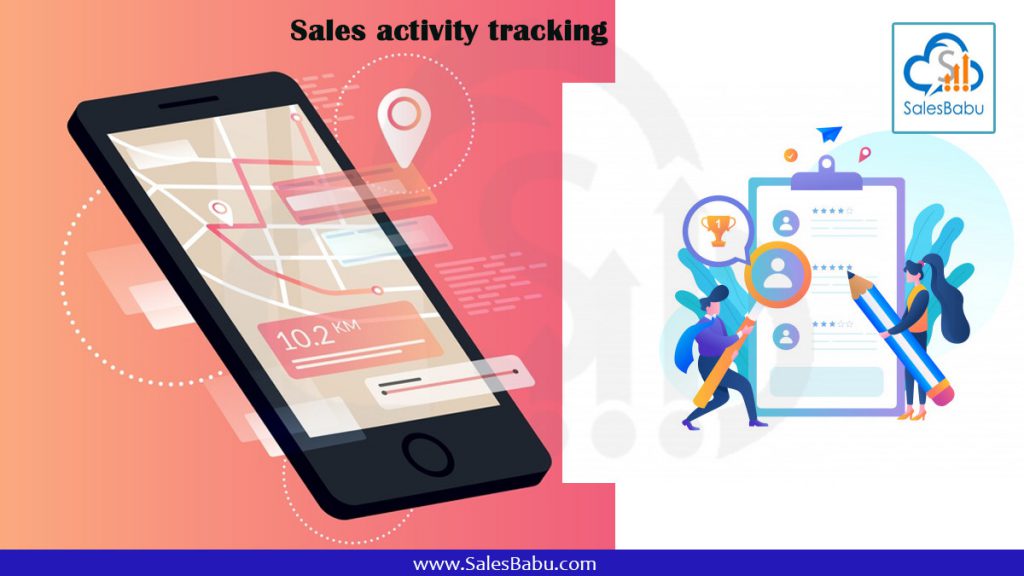 Sales Orders statuses and sales deal details need to be constantly tracked to maintain an organised system of the sales lifecycle. With SalesBabu sales force management software, the sales team can record every activity related to a sales in a common repository which can be accessed by different stakeholders. Every information related sales order status along pending work items from each sales agents can be systematically tracked using these software features.
Also, dashboard facility help to track any upcoming events and meetings for individual salesperson and reminders can be set for important events which will be alerted based on the set time and routine on individual cases.
Reports and statistics are very important to understand the sales status of every ongoing deals and individual performance of sales agents. SalesBabu web based software solution help in generating inbuilt and customer reports through just few mouse clicks and create useful reports which can be used by sales agents and managers for a systematic understanding of the work items and other data required for sales organisation in the firm.
Read More – MIS: Now Get All Your Reports Just by a Single Click
With the help of all the database sales managers can make better sales and marketing strategies to improve productivity and revenue of the sales organisation. Sales teams can play their roles in a better way. It makes lead qualification and distribution process trouble free. When you are handling a lot of leads together then it's not easy for you to track each lead source and to set reminders. The web based CRM software solution keeps a record of each and every inquiry with it's status. All data kept on the cloud, so you can access sales performance from anywhere. Quick follow-ups and e-mails to customers makes a positive image of the company. It takes your business to the new level.
Read More – Mobile Apps to Transform CRM: Know How
Any customers need a software solution which can not only provide great products but also help in after sales support and efficient customer service for the end users. With salesBabu web based CRM solution, every incoming customer complaints and enquiry is handled through a centralised database which records and systematically assign it to individual sales agents and customer service support team.
Align with these features, sales Babu CRM help in providing organised system of challans , GRN and other product receipts for organised tracking of inventory management within the firm and help in a systematic product circulation in the market.
Read More – SalesBabu Inventory Management Software for Inventory Management for SME
Automate data entry
With the CRM software, the sales team does not need to spend more time logging on the emails, calls, meetings, and interactions – all this information automatically collected and integrated within the system. CRM will allow the sales reps to update all the leads through the stages which they are in and then the system will automatically handle the rest of things such as visualization and summation.
Create sales reports
CRM helps the team to collect and organize all the data of the customers and deals using the reporting features like reports and sales dashboards. These will allow the sales reps to automate in a better way and manage the sales pipelines, contacts, and deals. Sales reps with the help of CRM can also evaluate their personal performance and keep track of their own goals. Sales managers can use the sales reports to look after how their team is working on the attainment and review the number of leads closed.
Ensures team communication is facilitated
CRM software will ensure effective communication among the team which is facilitated throughout your sales organization and also among the sales reps. With CRM software, your sales team can tag the sales reps and managers with the specific deals which they want to bring them onto. The sales reps and also the managers can use the system to reassign the leads within the click of a button. Sales reps do not need to write and send the emails to the team members instead all the communications can be done easily from the CRM.
Conclusion
SalesBabu CRM is an integrated web based software solution to organise and standardize your business processes and automated the whole sales lifecycle for better performance and improved revenue generation for the firm.