Creating a strong and emotional bond with your customers is very necessary for any business. You might be a small business, big enterprise or a startup but making better customer relationships are never going out of trend. More than just surviving in the competitive market, flourishing in the competitive market will yield you more success. Customer satisfaction is surely the most essential requirement for any company but you can not just rely on the fact that your satisfied customers are not going to step back. You need to go beyond customer satisfaction to retain your customers in the long run.
Even your customer wishes to create relationships beyond the professional level. They also prefer a friendly talk where they realize that you are concerned about their comfort and satisfaction. Wishing them on their birthdays or any special occasions also helps you to create a friendly bonding.
Read our blog – Transform your business with CRM software
Here are some benefits of creating a good relationship with your customers for the long run-
Improves brand image.
Increase in loyal customers.
They tend to purchase more often.
They trust you enough to buy expensive products as well.
Your loyal customers are the best marketing reps your company can ever have.
Helps in customer retention.
And that being said, the Customer Relationship Management or CRM software helps to manage your customer's relationship more smoothly. The implementation of the CRM software can create magic in your business. It helps you to improve customer satisfaction, retention and also improves work productivity in your business. It may be sales, marketing or customer service, the CRM will never leave you unsatisfied with its automated features and functionalities.
There are en-number of companies in today's date who are making use of the CRM Software in order to work smartly and improve business growth. The basic challenge is to choose the right CRM software. And once you have implemented an Online CRM software in your business, you need to make sure that your employees are aware about the benefits of using a CRM software in order to improve business.
Read our blog

Using online CRM software for building better customer relationship
The 360 degree view simply means that it is the all-round information about the customer that is collected by the company to provide the most personalized and efficient customer service. It helps you to have a check on customer's buying patterns, interests and prior conversation as well. Thus, the 360 degree customer view can help you to collect customer data and manage it for determining how to deal with them.
Here are a few benefits of the 360 degree view feature in the CRM Software
Customer alignment
Predictive analysis
Manages customer loyalty
Reduces cost
Ultimately, 360 degree view provides all the necessary data and information of your prospects, existing customers or clients in a single platform which is accessible easily by different departments of your company. The Online CRM which is also known as the cloud CRM is indeed the best business management software.
2. Retain your loyal customers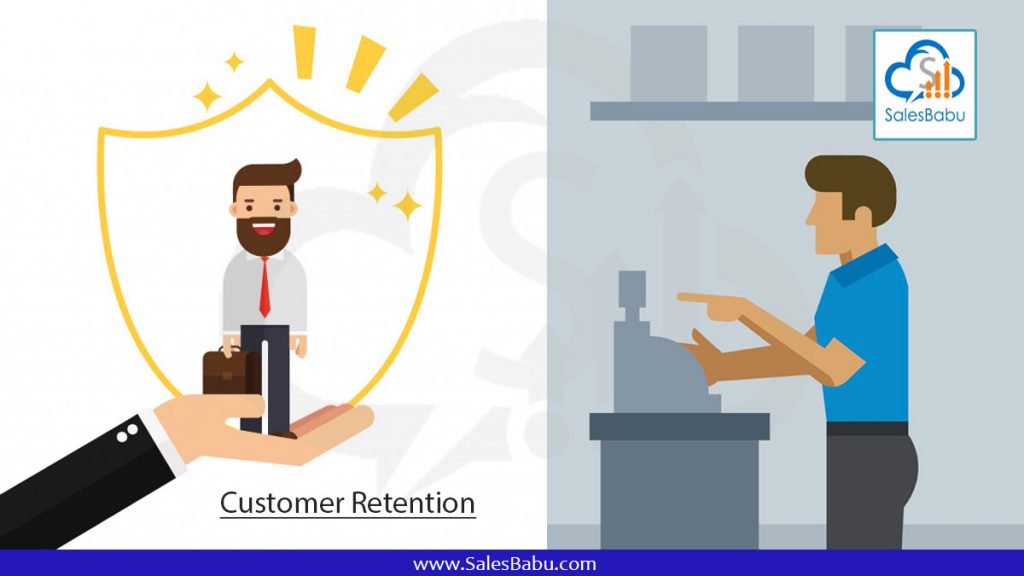 Customer retention refers to the ability of the company to engage its customers to continue buying their products and services in the long run. Building a good relationship with your existing customers is your responsibility and duty. If your customers are satisfied with your product and service, they will not just come back to you but they will also market your brand much better than you.
Here are a few benefits of retaining your customers in the long run –
Low marketing cost
Increases sales
Improve brand image
Improves customer support
You cannot retain customer without putting in effort. You can neither improve customer retention to a higher extent overnight. You need to put in efforts, give your best and try to retain customers. CRM and customer retention goes hand in hand and helps your business to flourish quickly.
3. Send personalized messages to your customers
The CRM help your sales reps to track customer touch points across various channels. Your sales team can make use of personalized messages for your product or service. Rather than just sending text messages about your products or services, you can send personalized messages which can seem to be a relevant sales message.
Here are a few benefits of sending personalized messages –
Increases the conversation rate
Builds passionate customer
Lead nurturing and sales management
Attracts new customers
These customized messages can help you your customers to choose what they really need. The customized messages also helps in upsell and downsell of products or services. Thus, you can make use of personalized SMSs and emails through the CRM software. 
4. Provide the perfect customer service
Being thankful, helpful and responsive can be the best customer service you can give your customers. When you are being responsive to your customers and ensure to provide quick solutions for their problems or discomfort, they will surely come back to you for more.
Here are a few benefits of providing good customer service –
Retains customers
Competitive advantage
Valuable customer feedback
Increases trust
It's a known fact Customer service is one of the most essential aspects of your business. But if you ignore or avoid your customers you will not just lose your existing customers but may also lose new prospects as well.
Read our blog – How CRM Boost Your Customer Service & Overall Customer Experience
Tips to maintain good customer relationship
Do not avoid or ignore your customers.
Understand your customer needs and wants.
Listen to your customers.
Be honest always.
Be transparent. Do not beat around the bush and waste each other's time.
Be thankful when necessary.
Be sorry when necessary.
Be responsive on time.
Read our blog – How to Use Online CRM Best Practices to Improve Client-Onboarding?

Get started with Cloud Based CRM today!!

CRM is not just a technological solution but a combination of strategies, processes and technologies which helps to build long lasting relationships with customers. More importantly, CRM also focuses on data throughout customer life cycle. And the fact that the online CRM software helps you to store and manage data which can deliver better customer demands improves customer experience.
That being said, you should also understand that you can accomplish great changes in customer satisfaction or create better customer relationship overnight. You need to put it efforts to gain the trust and ensure your customers that you care for them. The CRM software acts as a bridge between you and your customer in order to improve customer relationship for the long run. And once you are successful in improving your customer relationships and retaining of your customers, you are benefited with various advantages. Few benefits to be named are – increases revenue, saves cost, increases sales, increases referrals, improves loyalty of customers, builds brand image and enhances the growth of the business.
The best CRM software will help you improve your customer relationships by making things easier and faster for your business. The present competitive world demands for much of a smart work rather than hard work! SalesBabu provides cloud based CRM software which comes with the latest trends of features that will suit your business process. It also helps you to align marketing and sales in your business through which you can enhance your business in the market. To get the best CRM software which is request for a free demo at https://www.salesbabu.com.