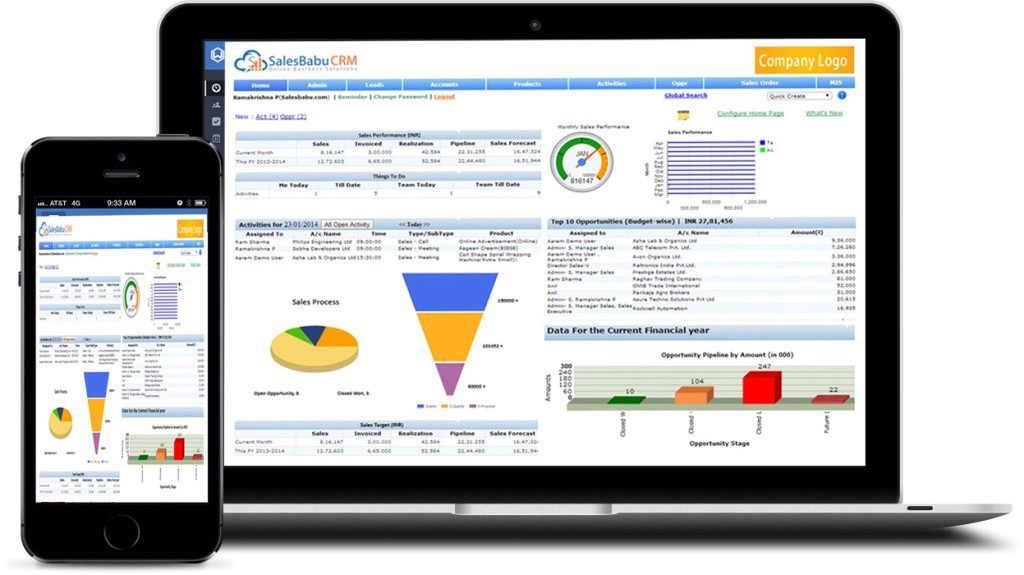 SalesBabu CRM, one of the most successful CRM available in the market, we put together few important points towards successful CRM implementation. Regardless of the size of the implementing company, the basic CRM requirements, goals and expectations of improved sale remains same. However, I agree, the complexity of practical implementation, human and process issue may vary.
Choosing the right CRM tool like SalesBabu CRM along with the implementation Strategy & planning it.
For a successful CRM Implementation, company should follow these steps:
Choosing the right CRM Tool:Choosing the right CRM application is very important factor. SalesBabu CRM's user friendly features and ease of use has helped companies in faster, easier and smoother implementation
CRM support:The CRM vendor should provide a good knowledgeable implementation team. SalesBabu support & implementation professional team provides a disciplined approach leading to faster successful implementation so that customers can start seeing the benefits as quickly as possible.
Organizational commitment/Management thrust:The organization and its management should be committed for the implementation of CRM system. Any change is resisted and here comes the directions from the management with clear implementation message. Customer should form a core team for implementation of CRM across the company.
Open to changes:The implementing organization should be open to new ideas, new technologies and methodologies.
Mapping of processes, deviation, MIS inputs to management for decision making: This is quite important and any system should provide input to the management with centralized quality data for decision making.
SalesBabu CRM helps automate full Sales & Support Process leading to more and faster sales closures, increasing company's revenue and more happy & satisfied customers.
About SalesBabu:
SalesBabu is a thought leader in CRM and Enterprise Applications. By building its Software Applications completely from the ground up, SalesBabu.com has created what has come to be one of the most powerful and dynamic hosted CRM, ERP, MedSFA and Service Management solutions available in the market today.