On one side of the coin you can see numerous business trends changing year after year in the market. And on the other side, you see competitors trying to push you. And the companies end up trying every strategy to attract their customers, attain customer satisfaction and retain them as well in the long run.
You might have heard, read or taken suggestions from various sources. But don't you think instead of trying out every strategy in order to transform your business, it is better you stick on to something that gives you long term success?
Business is not just about selling and earning a profit. It is much more than just selling. You create a relationship with your customers when you try to put efforts in order to gain trust. You create a relationship with your employees as well, when you help them work efficiently. Are you still thinking which is that something to transform business that provides long term results? That something is Customer Relationship Management, which is commonly referred to as CRM software.
The CRM software is a platform or you can say it is more of a business strategy that allows you to maintain a good relationship with your customers and also help your employees to make their work much easier and quicker. The Cloud based CRM software has become the latest trend buzzing in the business world. It is a centralized platform where you can store customer data, track sales, nurture them, convert leads to sales, manage marketing strategies, track your sales reps and many more to mention.
Let's take a look at how CRM system helps you to perform essential tasks in order to transform your business.
CRM application improves productivity
CRM software helps you to improve productivity by making your work easier and quicker for your employees. It helps you to automate tasks which helps your employees to be productive at work. The specifications which improve productivity are –
Sales force automation CRM software lets you automate and streamline a few business tasks like Account Management, Contact Management, Opportunity Management, Sales Pipeline Management, Sales Forecasting Analysis, Sales Activity Management and Sales Team Performance Evaluation. 
Sales tracking helps you maintain effective sales forecasting and capabilities that automate, streamline, synchronize all the sales activities
Sales forecasting software can provide strategic value, increase your visibility into the supply chain management process, and drive your growth.
One of the most crucial aspects for impressive marketing campaigns, sales, and rerun business is the change in the company's approach towards managing large-scale client management and customer relationships.
Integrates mobile and social platforms. By expanding the reach of the marketing beyond the walls of the business, it will be able to boost productivity and increase returns. Integrating mobile and social platforms in the sales process with the CRM software will help the business to increase productivity.
Facilitates list segmentation. CRM software helps to filter the customers through their email-list according to their interests, life stages, and other factors inside the system. By segmenting the customer lists, you can target the specific area with the marketing efforts. 
Personalizes the customer care. By keeping track of the regular customer's taste and their contact information, the sales team can respond properly to the particular needs of the customers in a more appropriate way.
Read our blog – Implement CRM to boost your revenue


CRM application gives you a quick look at customer profile
You may be a small business or a start up but you need to maintain data of your valuable customers for future references. The online CRM software not just provides basic customer information but it also gives you information about the customer's purchase history, complaints, buying patterns and other demographic data. The CRM system comes with a 360 degree customer view application. The benefits of 360 degree view are –
Customer alignment
Enables predictive analysis
Helps to manage customer loyalty
Reduces higher amount of marketing costs
Audits data
Read our blog – The What, Why And How Of 360 Degree Customer View
CRM application enhances customer experience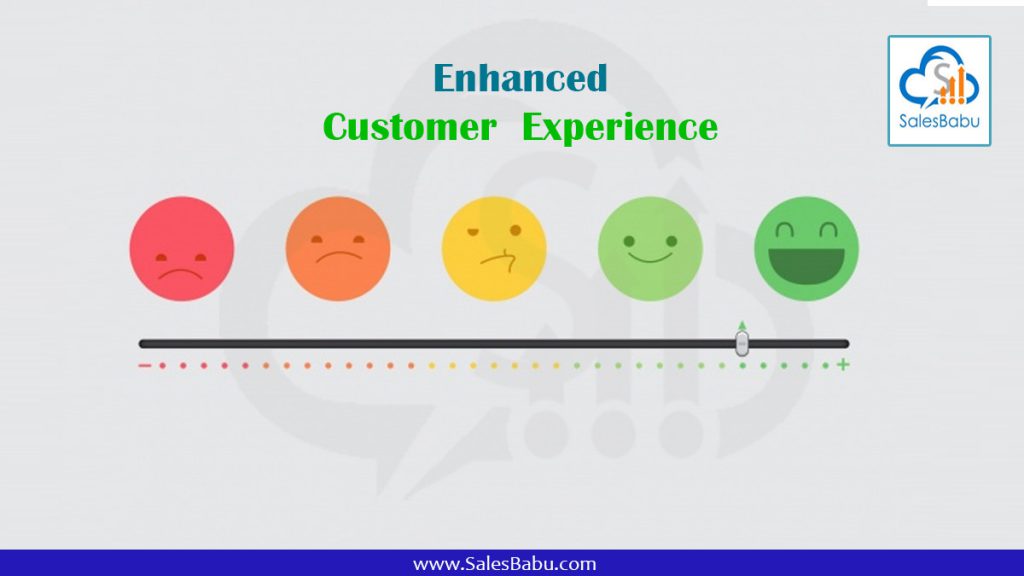 Cloud CRMs are basically known for enhancing customer satisfaction and maintaining a good relationship with them in order to retain the existing customers for a long run. The specifications that boost customer experience are –
Customers can easily interact with their concerned department as the CRM system streamlines the customer interactions.
Based on the available customer data the representatives can send offers and details of the products and services to the target customers. Thus, the right customers get the right information about the right products at the right time.
As the information about the customer's purchase history, complaint history and buying preferences are readily available, it eliminates confusion for the representative in further time period about how to communicate with the customer.
The availability of centralized data also helps to create offers, personalized messages and discounts to enhance customer experience.
When your customers observe that you are putting in efforts to provide the best product or service and gain their trust, they will surely remain loyal to you. If you treat them well they may get you two more customers and may also share their experience with ten more. But if they had a bad experience, the whole world may get the information within seconds. There are consumers who will prefer consuming your products based on reviews and ratings. Thus, retain customers to make the utmost use of customer loyalty. 
Some Ways CRM system improves Customer experience:
Personalized Communication –  You are keeping in touch with the clients, the CRM software helps you to personalize the communications with them. The data gathered by the CRM system allows us to use the first name of customers in the emails and other contacts. By sending the personalized messages to the customers will help to build a connection with them and they will have a positive experience with the company.
Learning more about the customers – CRM software will store the data of what the clients have purchased and browsed on your website. All This information will help you to know about what customers want and what they are interested in. It will be better if you tailor an offer on the product or send emails about the services you provide for the customers.
Handling requests on social media – Nowadays most customers use social media for customer services. CRM software can collect the requested services or mentions from all your social media accounts and can send them in one database. By doing this method, you will never miss an inquiry or any issue.
CRM application ensures better Internal communication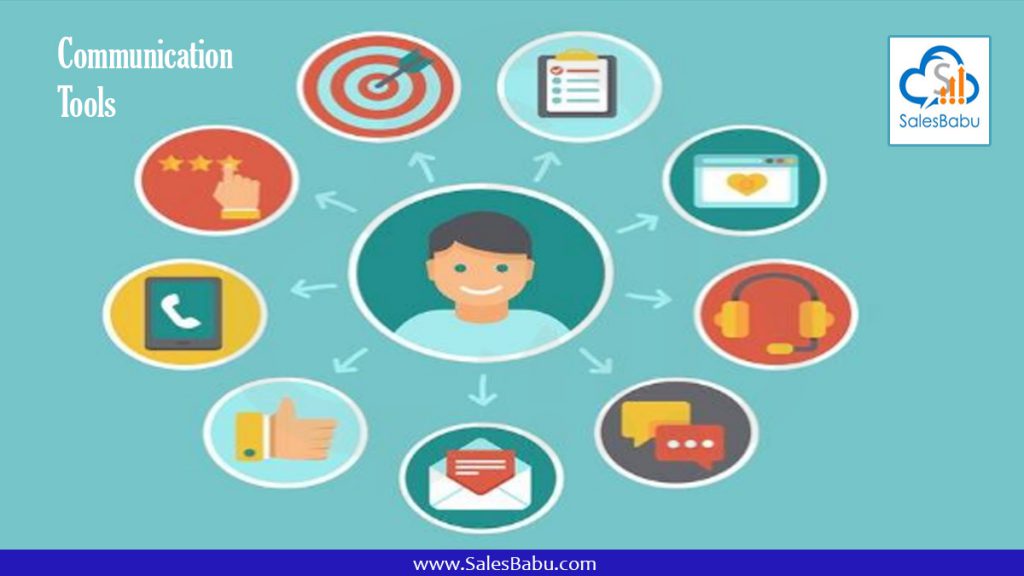 If you want your team members from different departments to work together they need to be aligned. There may be miscommunication or absence of communication among the team members which can become a reason for inter departmental conflicts. Thus, with the help of shared work management software, marketing and sales can enhance efficiency in its working. The CRM software also helps the business to track marketing as well as sales outreach strategies.


CRM application helps you to filter marketing efforts
Marketing plans have gone under quite a few changes from past few years. New techs have changed the game of marketing. Every customer differs from the other. The ads or offers that you provide may not be matching every category of your customers. Though here, CRM tool can do its magic!
The Marketing Automation Software focuses upon concentrating over the target groups by providing information about their personal interests and purchase patterns etc. And not just the existing customers it also helps in the creation of more and more leads ultimate for sales. Thus, CRM system helps you to concentrate on the target customers which in turn increases the profit and revenue of the business.

CRM application ensure right decision making
As the CRM software provides the real inside of complex raw data captured and reproduced for decision making at a single dashboard. The presentations of requisite data in the form of graphical charts, metric analytics and more crisp MIS reports ensures saving of your time and will also help you to measure your business competence in meeting the demands of your customers. It also provides information about various aspects that require right decisions to be taken in order to manage work more effectively. The tasks are –
You can create follow ups through the Online task management tool, where you can keep a check on assigned tasks, mark follows, logging complaints, and closing of complaints, customer remarks etc.
You can also set reminders to the follow up activities.
You can maintain remarks and notes on the scratch pad.
Emerging trends in CRM
Cloud based CRM – Cloud based CRM refers to the CRM Software that is hosted in the cloud. It can be accessed through the internet from anywhere at anytime.
CRM go mobile – The CRM application can be installed in your smartphone and can be easily used because of its user friendly interface.
Scratch pad – The scratch pads helps you to maintain notes with all the formatting features available in it.
Cover letter – This feature lets you prepare a cover letter prior to commercial part in the quotation.
Invoicing option – The Invoice option is an add-on module which if enabled by the user will give the invoicing details at the home page of the software.
Customised reports – It provides standard and customized reports at the end of the assigned work.
Speedometer and probability -They predict the effective sales realization automatically. It also provides dashboards which gives a graphical formulation of the input and expected outputs.
For detailed information read our blog –SalesBabu Cloud CRM : Latest Emerging Trends
The CRM software has en number of benefits in terms of improving productivity, providing centralized data, improving interdepartmental communications, enhancing the marketing efforts, making the right decisions and last but not the least enhancing customer experience. It is one of those best versions of strategies that help you to transform business in order to achieve organisational goals. You may be small business, large enterprise or a start up, CRM system ensures productivity and work efficiency to every business concern. In brief it is a cost effective strategy used to manage business that lets you outshine your performance in the business world. If you are still not using a CRM software to enhance and transform your business, get a cloud based CRM software right now! You can visit our website https://www.salesbabu.com/ for further details. Request for a free demo at SalesBabu CRM Solutions.