Buying an online CRM software for your business can be very similar to buying a new house for your family. Before we start living in our sweet little home, we have a lot of things to do so that we choose the best for our loved ones. Likewise, we need to do handful of preparations before we decide to switch to a cloud based CRM software for our business.
As we all know, buying a house or a software can be quite tricky. With thousands of options in hand, we tend to make our checklist before selecting the right one for our requirements. As buying a house need a lot of prerequisite to be fulfilled before you finalise on a deal like budgeting, view, neighbourhood etc. Similarly, let's understand what all should be in your "Must Do" checklist before finalizing a cloud based CRM software.
Today over 80% of sales organizations are now using cloud CRM software — nearly double the adoption rate of a decade prior. But before we start, let's understand what a CRM software helps us with and which one will be the most suited online CRM software for your organisation.
What is CRM software?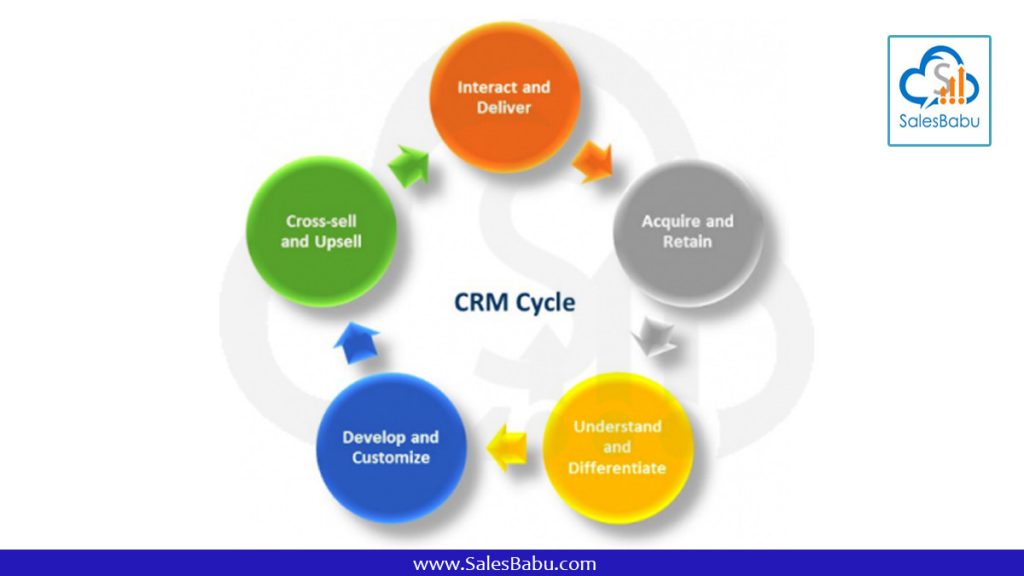 CRM (Customer Relationship Management) is the technology used for improving your company's interactions and relationships with potential and existing clients and customers.
When you need to manage relationships with people or accounts and grow your business, cloud CRM software is the right way to go.
Advantages of using a CRM software
Cloud based CRM softwares like SalesBabuCRM have lots of functionalities which can be helpful for your growing our customer relationship, but below are the few main things an online CRM software can do to manage your business better.
Tracks your probable leads
Maintains potential and existing customer details.
Schedules contact/meetings with leads and clients.
Helps in providing customer support services.
Manages marketing your products.
The other additional features of cloud based CRM softwares are only icing on the cake for all your customer relationship requirements.


Steps to choose the right CRM software
Now when we understand what a cloud CRM software is and what are its basic advantages, let's make a checklist on how to buy the best CRM for small business needs.
1.CRM features and its advantages to our business model.
With lots of online CRM softwares in the market, to choose the right one for your business can be a difficult choice. We should first understand our business requirements and identify the sectors which might need a software help.
A cloud CRM software can provide an overall support for all your customer related management process. A good contact management system makes sure that customer's details are listed properly in a centralized database. It should be a searchable, sortable database and every detail on a customer's purchases, personal preferences, and demographic information should be properly stored. These database entries provides a complete picture of your customer, that allows your team to provide better lead conversion rate and improved customer experience to its clients.
Read More – Online Lead Management Software
The major advantage of a cloud CRM software is the automation of all your daily manual jobs. From issue tracking over the cloud network, to creation of ticket and automatic assignments, along with auto notifications to both clients and service agents, everything is automated by using CRM softwares. By integrating CRM system to your helpdesk software we can even take a leads information and setup automated reminders for calling them on important event and updates of customer information and concerns. These automatically logging calls, setting follow-ups, assigning tasks, quotation creation, quick sales order closure facility and many more, allows sales team and service agents to dedicate more time for resolving customer issues and queries.
Read More – What Buyers Want from Marketing Automation Software
With an integrated platform for keeping tracks of your day-to-day business like lead information, current customer accounting details, quotations of each customer interactions, all the product details and usage history, customer's complaint list etc, cloyd CRM system provides a one stop solution for all your customer relationship management. With online CRM you don't need to jiggle around with numerous softwares like email services etc to keep track of your sales or current accounts.
Some of the discussed features of cloud CRM software explain the basic utility of a CRM application which not only helps in streamlining your business process but also help in improving your customer experience.
2 . Cost of implementing a CRM software?
Many fast-growing small and medium enterprises have restricted finances hence they would prefer to choose a software which provides a consolidated process management at a reasonable cost. Every buyer should select a vendor which has good reviews and have long term clients, to make sure he does not sell you something and vanishes.
We should also consider both the direct/basic costs as well as the indirect/hidden costs. There may be additional costs that come up in the near-future, so we need to be futuristic in our financial planning. Also, the up-front cost should include training, set-up, maintenance, support integration and an upgrade cost which should block us at any steps of software integration.
We should also be aware of after sales charges and licensing cost which might become a pressing issue at later point of software migration.
Read more – How to select a CRM system?
3. Support system after purchase?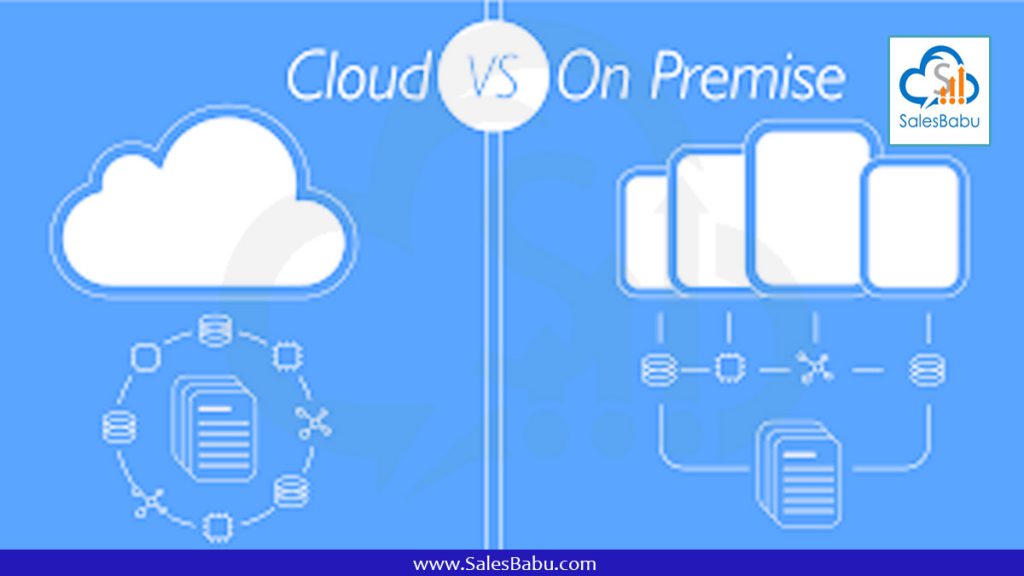 Many companies select On-Site or On-Demand software solutions which might need specific after sales support.
On-Site: In this case, both the hardware and the software is bought by the company. The companies who need a customized-solution to fulfil their specific goals use an onsite solutions.
On-Demand: This is cloud based and saves money on buying equipment because it can be implemented faster. According to a survey by AMI Partners, New York (information courtesy of Ciozone), On demand software (SaaS) have been more popular with 20% of small businesses and 31% of medium-sized businesses using it.
Once we decide on the type of software support, we need to clear on what kind of training, maintenance and after sales support will be provided from the vendors.
The demand for mobile and user friendly software is on the rise and it is not a luxury but an ardent need for every company now. We should understand the user experience features that a particular CRM application offers and which all functionalities are available to provide round the clock support for our customers.
These CRM softwares should also be easy to use for our internal sales and marketing team so that they are comfortable to adapt and use a new technology and leverage the advantages of a CRM software solution.


5. Free Trials and other kickstart functionalities?
In many cases, we purchase a software – we get a licencing key and the vendor disappears.
CRM application being a huge investment for the company, we need to fully understand the software before finalising on it, by taking free trails to understand the complexity of its functions. We should be well aware of its installation procedures, usage experience, rollout mechanism and many such things which will give us a complete picture of what kind of software we are investing on and what should be our ROI expectation from the software.
Also, training sessions for a CRM software plays a vital role in converting team's mindset to use the new software. If your CRM system has complex processes, then your employees will end up doing everything manually instead of using the software and CRM integration will be a big fail!
The best CRM for small business should have real-time user engagement process and a way to boost every employee's usage experience. With trained and well informed employees, we can see increased productivity and better performance.
6. Scalability and customization
Usability and data backup can be a major concern for many fast growing small and medium enterprises. A cloud based CRM software should be well equipped to provide scalable solutions to its customers. Also, the CRM database should be properly backed up with an equally equipped server with minimum downtime to avoid any data loss.
Many On-site CRM customer needs a customised version of the software based on the type of process the company follows or any requirements of the company. In such cases, CRM application should be customizable to understand the needs of a firm and create personalized addon features for its customers.
Cybersecurity and data integrity is a major concern for many budding companies to keep their customer safe and secure. Onsite and On-Demand CRM system both need to have specific security measures to keep customers data in safe hands. On-Demand CRM system software may use cloud service provider's security measures along with encryption key mechanism to keep its data secure along with other firewall and VPN functionalities.
Also for On-Site CRM setup, proper user based data-access, login details and data transfer security measure needs to be taken to avoid any malicious activities.
Read more – Five Ways to Protect Your CRM Data in the Cloud
Conclusion
Haste makes waste – Don't rush into decisions before you have all the answer about the whereabouts about a CRM software. Also, we should always check what's the ongoing trend and expected features from a CRM system to understand the expectations completely. Online reviews and social media comments on a company or its services which help you to make a better decision while deciding the best Online CRM software in India.