CRM stands for Customer Relationship Management. It is an online software which helps you to track sales activities. In a click one can make detailed customer profile. It help companies to manage customer relationship process. When company knows more about its customers then they can better manage their relationships. It is easy for sales people to compile the reports. One can easily track all the customer interactions. It helps businesses to manage customer relationships in an organized way. It helps companies to make and enhance customer relations.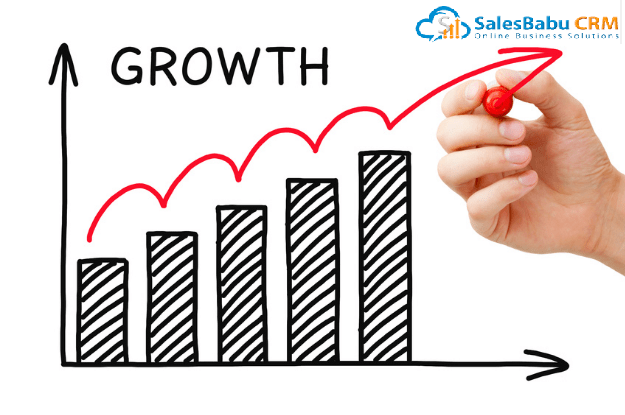 Benefits of CRM:
Streamline major areas of customer interactions
Tracks daily activity tasks
Sales people's performance management
Keep track of leads, opportunities and sales orders
Scalability
Real time visibility with dashboards and analytics
Get centralized database with CRM
From Sales, Customer service  to Management all use one centralized CRM Solution. Employees can access information from anywhere. All the departments can work together effectively. It automates the process of the company. It increase customer loyalty and revenue. With this software it is easy to get 360 degree view of your customer's information like appointments, notes, tasks, Sales opportunities, orders and complaints. It is essential to know what customers want.
Enables your workforce to work more efficiently  
Your workforce will never miss any opportunity by using CRM. You are able to get the overview of the sales process. It ensures that every employee has updated information about customer profiles, follow-ups and appointments. Your team can provide better services to the customers. You will be able to understand the customer behavior and needs. It Reduces the time spent by sales persons in data entry.
CRM is not only technology, it is a business strategy
CRM records and maintain all the details of your business process. One can easily map and monitor sales activities. It removes the time spent on unnecessary admin tasks. It provides up-to-date and easy access to any information. It improves response time to the customers and prospects. It helps businesses to close deals faster. SalesBabu CRM helps to develop better communication between all the departments. CRM ensures higher customer retention. Now it is easy to identify potential clients.
How CRM is helpful for the Organizations?
Information about your customers is always helpful. Customer records also helps you to drive future sales. It tracks all the purchase history of the customer. Easy to identify lead sources and lead status. sales managers can easily track sales pipeline. With CRM you can shorten your sales cycle. Effective sales management can lead to higher revenue and productivity. Customers are the vital key for any business organization. Nowadays almost every organization is implementing CRM to achieve more and more benefits.
Time saving
In this faster time customers don't want to waste their time in long buying process. SalesBabu CRM reduces the paper work. CRM systems can store each detail of the customers and sales. Company can better analyze sales and marketing trends. Traditional methods takes lot of time and still they can't give you accurate sales reports. With the help of CRM you can easily access all the sales reports.