We are in an age of competition where the world concentrates more on success. Success in an organisation is not just about profit but also the trust and satisfaction you are able to create among your customers. More the business, more is the competition. You would have heard about CRM (Customer Relationship Management) and would have wondered what is CRM? Let us know more about CRM system and its uses in the organisation.

What is CRM?
Customer Relationship Management is an approach in order to manage the company's interaction with the current customer. It is one such management process in which the companies can maintain a good relationship and stay connected to the customers. In turn it also improves the profitability of the company.

The CRM software gathers all the data of the customers from multiple channels. Hence, CRM stores detailed information of the customers about the overall purchase history, personal info, and purchasing behavior.
CRM refers to ?
It refers to the CRM system. CRM system is basically a tool that helps you with –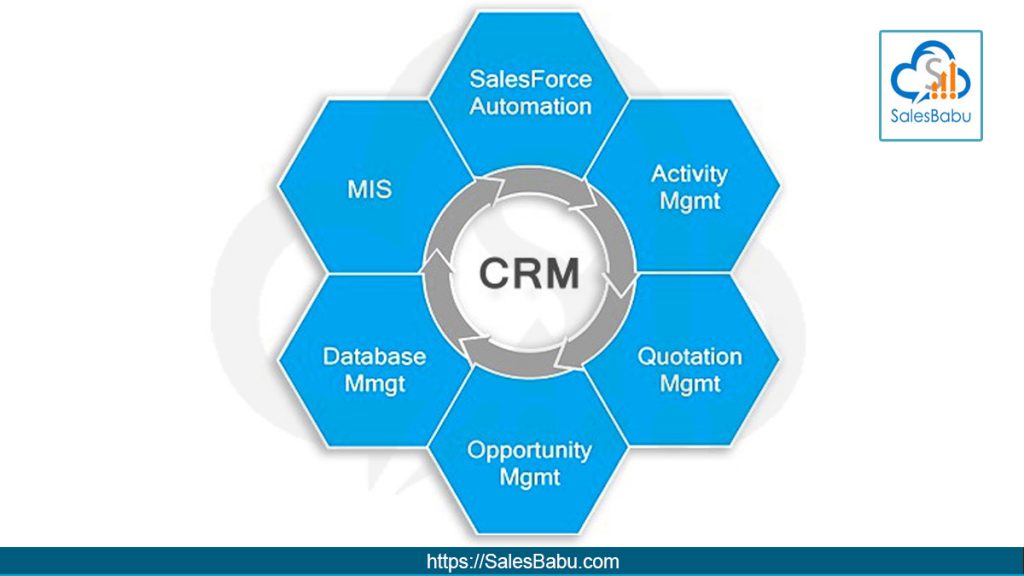 When a company is aware about its customers well, they can manage a better relationship with the existing customers. This tool is an online software which helps you to keep a track on the sales activities as well as the customer interactions and thus it is called online CRM. It lets you to find all your contacts who are working in the same company, the messages they have been sent regarding your work with that company and also shows you on with whom your team was in contact with so that you get a piece of information. Lastly, it will help you to know what exactly you need to talk about with your contacts.


Building blocks of CRM

The building blocks of CRM application are –
CRM is a vital component of the business strategy which enables to keep the track of customers and interact with customers. Implementing CRM software is a complex and complicated process that requires keeping track of lots of moving parts. CRM software can certainly help with this but you also need a plan to make sure that you are using software to create a CRM framework that will support your business efforts.
Vision is the most important aspect for an organisation which does not require any steps to create a vision. It is important to understand the principles of a successful customer-centric strategies in order to help them to flourish the vision of what the organisation wants to give the customers.
By using CRM software you can understand the customer's needs and behavior, employees can identify the correct time to promote the product and deliver it. By optimizing the marketing resource the company can increase its revenue. CRM software also helps to group the customers and gives insight into which are the most profitable groups.

In order to achieve the vision it is necessary to make strategies which can easily be implemented in your managerial activities. It is also very important to keep your customer base, in mind in order to prove that your strategy is effective and worth.

Due to the enhancement in the technology there is a drastic transformation in the digital as well as technological resonance i.e the customer revolution. Customer experience differs from one individual to another. A survey resulted that there are 76% of customer management executives who consider customer experience and satisfaction their top priority.

Organisation collaboration
Collaborative CRM deals with synchronization and integration of customer interaction and channels of communications like phone, email, fax, web etc. with the intent of referencing the customers a consistent and systematic way. The idea is not only enhancing the interactions but also to increase and improve customer retention and liberty.

The term processes in CRM application is the activities and strategies the company uses to manage the interactions with their current customers.

The result of the numerous and fragmented departments, initiatives, databases and systems are the important informations on CRM. Enterprises that establish a business plan for sourcing, managing and leveraging their customer information assets are more likely to achieve their CRM goals and objectives and gain a competitive advantage.

CRM application starts and ends with technology. It manages the data and information, IT infrastructure, customer facing application and architecture. Online CRM makes it easy to be accessed through its technology.
Technology serves as a partner to CRM to fulfil the needs of customers. As the technology evolves the CRM also evolves to bring continuous demand of customers. This helps to gather the information of the customers and communicate with them faster. The relationship between the customer and company becomes stronger through the technology.

The metrics helps you to measure the internal and external indications of the success and failure in CRM.
The CRM metrics help to achieve the goals in a short period for the business organization. This works efficiently to keep the business aligned and improves growth. CRM metrics boost the creativity of the organization.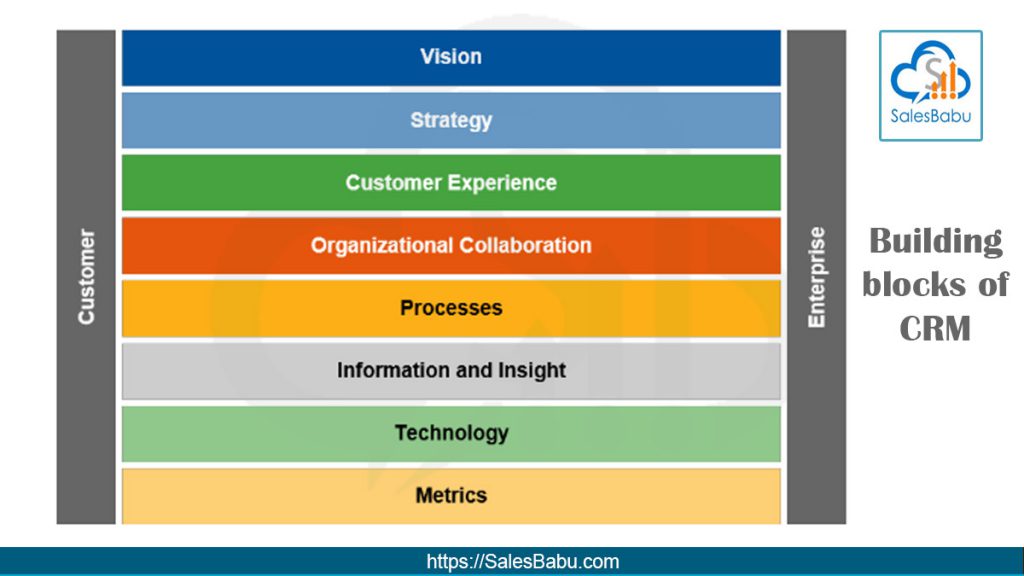 Benefits of CRM
CRM offers a few advantages to the organisation by collecting data and organising them. The benefits are –
Enhanced customer satisfaction
CRM defines itself as Customer Relationship Management. Thus, one of the most important benefit in the CRM system is the customer satisfaction. All the dealings from sales to services for your customer is done using this software. By understanding the needs and expectations of the customers, the company can improve itself to a much better brand in the market. It not only lets you understand the condition of the customer but also lets you know about the continuous feedback from them.
Marketing is one of the most important aspect in a business at the present. It is very essential to understand the customer behaviour as well as needs in order to promote your product at the right time and right place. Thus, CRM system will help you analyze and section your customers in order to give more profitable customer class.

Tracks daily activities of the assigned tasks
Completing a sale is never as easy as just getting a customer to agree to commit. Along with the surface details of any sale, there are hundreds of smaller tasks that must be completed in order for everything to function properly. Forms need to be filled out, reports need to be sent, each issues need to be addressed—these ancillary chores are a time consuming, yet vital aspect of the sales process. The best CRM software is designed to take the burden of many of these tasks from off the shoulders of your employees, thanks to the magic of automation. This means that your representatives will be able to focus more of their efforts towards closing leads and resolving customer pain points, while the automated CRM system takes care of the details.
Entrusted sales management
The CRM application will provide you the information required for your sales performance and new sales options. As it gives you the relevant information about your sales management, you can drive the performance as well as the profitability of your business.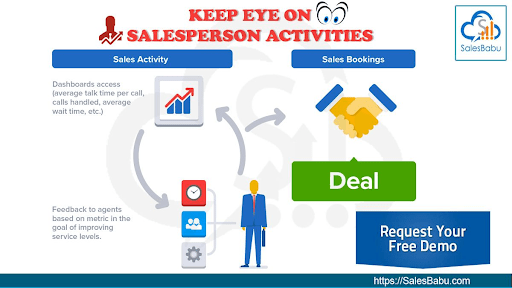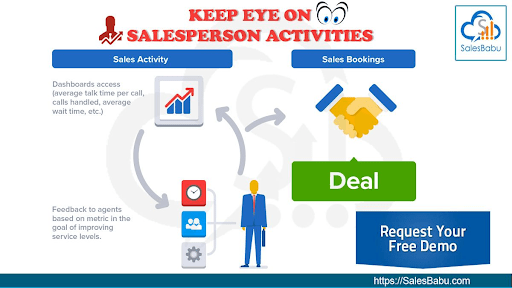 Your workforce will never miss any opportunity by using CRM. You are able to get the overview of the sales process. It ensures that every employee has updated information about customer profiles, follow-ups and appointments. Your team can provide better services to the customers. You will be able to understand the customer behavior and needs. It Reduces the time spent by sales persons in data entry.

The up-selling and cross-selling sales strategies can be easily conducted with a CRM, as you will have the information about their wants, needs and patterns of purchase. Having this information in a central database your sales team can promote when an opportunity arises.

From sales, customer service to management all use only one centralized CRM Solution. Employees can access information from anywhere. All the departments can work together effectively. It automates the process of the company and also increases the customer loyalty and revenue. With this software it is easy to get a 360 degree view of your customer's information like appointments, notes, tasks, sales opportunities, orders and complaints because it is essential to know what customers want. Right?

Reporting data such as leads, marketing, revenue generated and margins etc can easily be generated. Thus by keeping a better reporting data you can take effective decisions and also improve your profits in the long run of your business.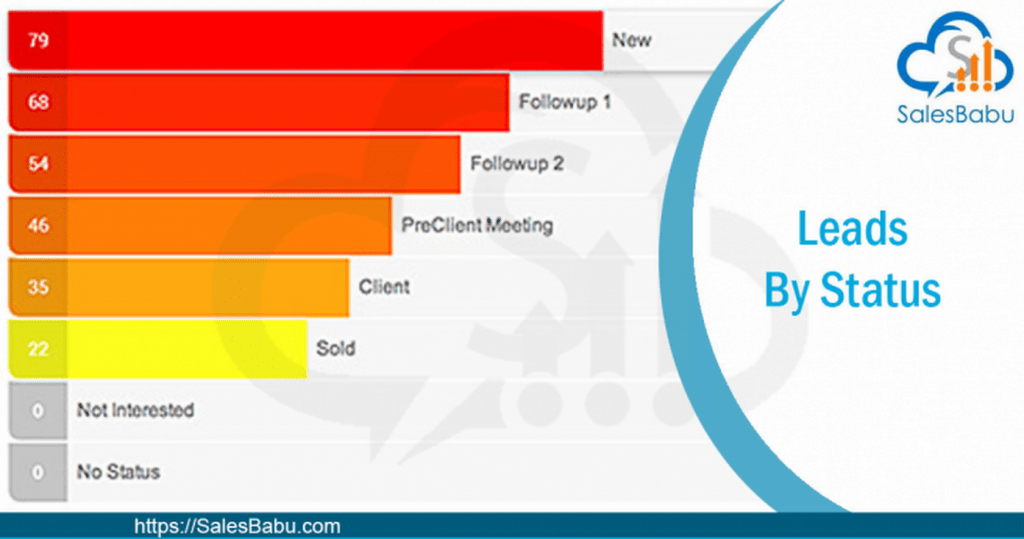 Have you got your best CRM Software which is basically a cloud CRM?
If not, visit our website
https://www.salesbabu.com/

Industry overview
The most common doubt asked in the business industry is – who can use CRM application or Services? There is a huge variety in the industries that has a specific use of the CRM software. The industries that CRM helps to connect with their customers seamlessly are –
Manufacturing industry
Service industry
FMCG industry
Retail industry
Travelling industry
Pharmaceuticals
Educational organisations or institutions
Real-estate
Chemical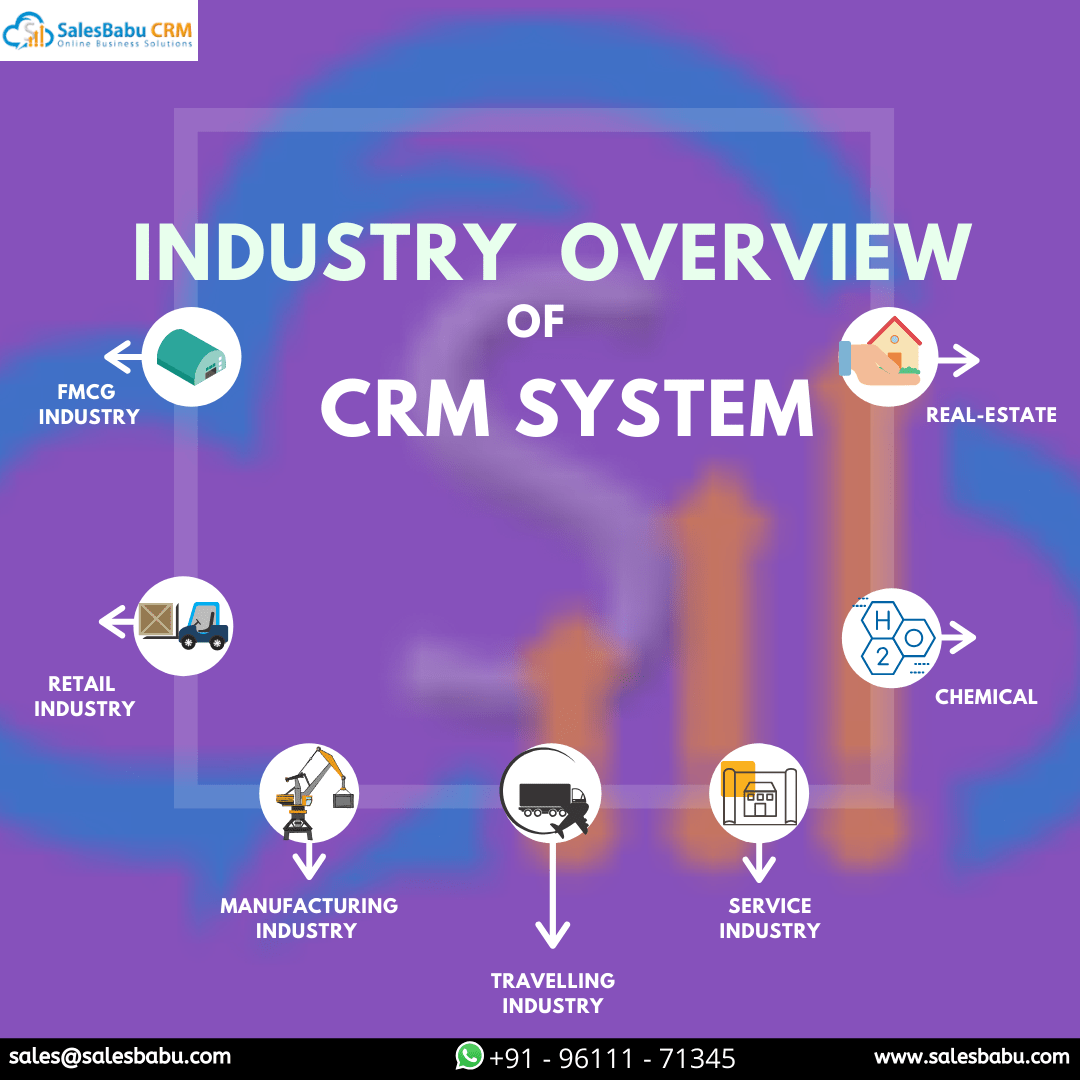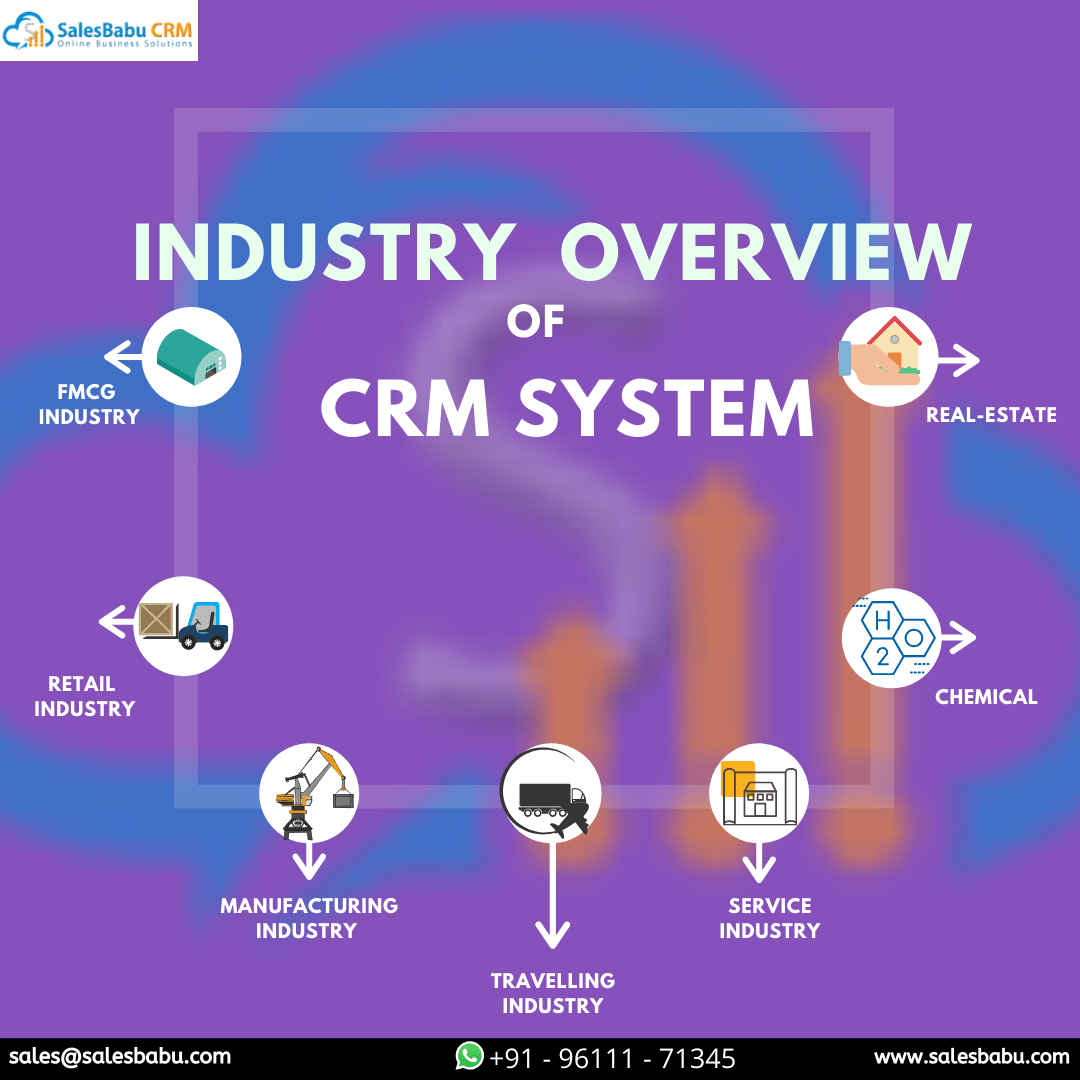 CRM is working magic?
As customers, we all would like to be recognized as individuals. What if you just went on a trip to South India with the assistance from a particular travel company. And once you are back they take the opportunity to ask you about your experience during the trip. Undoubtedly, you will be pleased and may also end up thinking "that's nice of them". This in turn not only leads to customer satisfaction but also helps to create good relationship with the customer. And that is where CRM system does its magic!
CRM application is also a business strategy!
CRM records and maintain all the essential details of your business process. One can easily map and monitor the sales activities. It removes the time spent on unnecessary admin tasks, provides up-to-date and easy access to any information, improves the response time to the customers and prospects. It also helps businesses to close deals faster. CRM system not only helps to develop better communication between all the departments but also ensures higher customer retention. And undoubtedly makes it much easier to identify potential clients. Are you still stuck on which is the best CRM Software?
Some business tips to develop a winning strategy are :
Set a destination.
Prioritize your customer.
Communicate with your employees.
Stagger your changes.
Start tracking your customer before first contact.
Synch everything to your CRM.
Evaluate and improve.
Sales Babu CRM Business Solutions
SalesBabu Online CRM Solution records and monitor each activity of a sales team. Manages all details related to leads, measures abandonment and close rate. Guides sales team to adopt a focused approach to achieve sales target. SalesBabu CRM enables you to categorize customers with all possible criteria. Can register date wise sales, region, sales details of products to never miss an opportunity.
SalesBabu Online Solutions is totally cloud based software. It can be accessed from anywhere and anytime. It is cost effective as no IT infrastructure is required to run the software application. If you are yet to get the best CRM Software which is basically cloud CRM, then visit our website https://www.salesbabu.com/
Your customers are one of the most important part of your business concern. Keeping them satisfied and happy is one among the top priorities for the establishment of a long term organisation in this competitive market. Invest in the best quality CRM software tool and let your clients be aware that your vision also lies in their satisfaction. Request for a free demo and get your best CRM software which is basically a cloud CRM at Sales Babu Online CRM Solutions.