How CRM Boost Your Customer Service & Overall Customer Experience
"Customer experience better be at the top of your list when it comes to priorities in your organization. Customer experience is the new marketing."

– Steve Cannon
Marketing and branding your organisation is not the responsibility of a single team, it should be a company-wide sport. Understanding your customers and providing them the best facilities to offer is critical in acquiring new business and retaining existing clients.
Customer centricity, customer service, and customer experience have been the buzzword in today's world. Every company wants to keep its customer at the center of its organisational goals and put themselves in the shoes of their customers so they're aware of the experience they're evoking.
With increasing no. of online and internet based shopping services, customers' have countless options when it comes to products and services, but the only thing companies can do differently is to make a mark by providing exceptional customer experience to its users, so that they come back for business.
Web based technologies have exponentially raised the performance bar for every brand in terms of creating expectations of immediacy, personalization, and superior digital experiences. With tools like a good CRM software, we can analyze and improve customer experience for better business turnover and enhanced customer satisfaction rate.
What is Customer Service and Customer Experience?
Customer service is the assistance or support a company gives its customers.
The goal of customer service is to increase customer satisfaction, and it usually comes by solving customers queries. Customer service is after purchase assistance to customers on how to best use the product, troubleshoot any issues, and to ensure they had a great buying experience.
Customer experience is the overall feeling of a customer's interactions with a brand.
Customer experience is a cumulation of all the interactions, from searching and researching a product to purchasing, and actually using the product and getting services from the brand afterward.
Customer experience measures the emotional, physical, psychological connection customers have with a brand. It includes the entire customer lifecycle and every interaction a customer had with a product or service.
Daniel Lemin, author of Talk Triggers, says – "Customers are not just looking for good products and top-notch customer service. Those just meet expectations and are table stakes for any business." ."Customers don't talk about average. They talk about DIFFERENT. Companies that can deliver at least one element of their customer experience in a different, unexpected way stand a better chance at success."
Today's customers are not just not shopping for products, they are looking for a great service which will grant them an excellent experience. Almost 86 percent of people are even ready to pay more for it.
"Consistency in delivering unique experiences leads to persistent brand storytelling,".


says Lemin


Where does CRM come into the picture?
The most common misconception about a CRM software is to assume it as a tool to improve sales for the organisation. CRM(Customer Relationship Management ) software is actually a strategy focused on managing relations with customers. CRM applications are the software solutions which are used to manage contacts, sales, and complete histories of interaction with its customer and buyers.
CRM software is a one stop solution for managing leads and existing customer, improving sales and providing efficient customer support system for its customer.
Customer centricity has been the main goal of a CRM software. These applications will generate different leads through monitoring the shopping trends of different customers and keeping a track of their necessities and requirement by providing them personalised support and services.
Read More – What is CRM – Customer Relationship Management?
How can CRM Improve Your Customer Experience?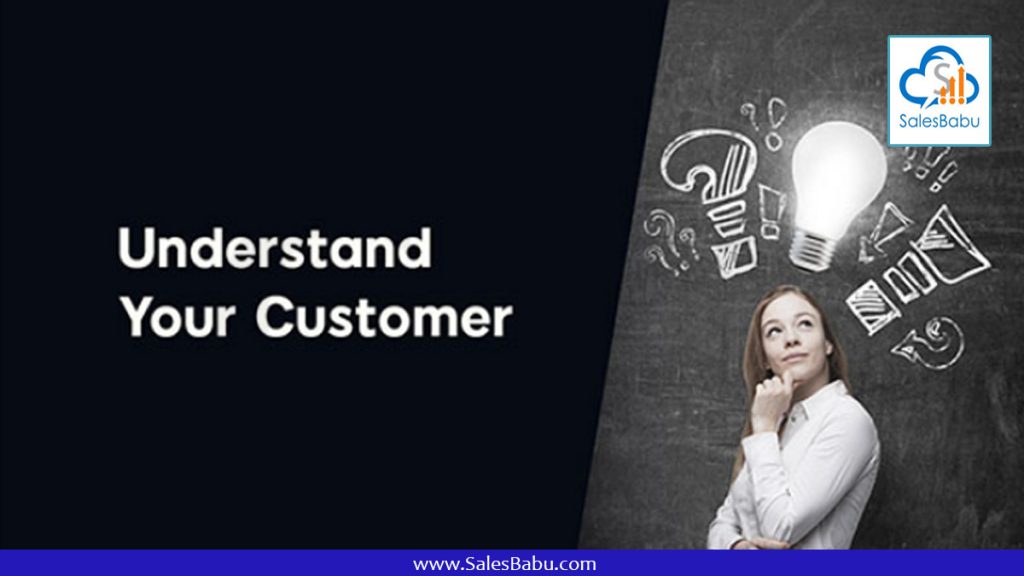 "The first step in exceeding your customer's expectations is to know those expectations."

– Roy H. Williams
Cloud Based CRM software allows real time data collection for our customers through the internet and social media. Details related to customer's contact details, purchase history, interested product details, personal and professional preferences, and many other informations, are collected through automated trackers. These detailed informations about our leads and existing customers are stored in a cloud based centralised database which can be accessed by different stakeholders at any time. A CRM system also collects insight on topics and conversations that appeal to them most. These data points related to your clients will help you to understand your customers better, build personalised marketing strategies and create an excellent customer experience plan for every client.
Read More – Creating a successful customer experience strategy with CRM
2. Personalised customer Interaction
Once you are well aware of what your customers want, who they are and what are their personal preferences are, you can give personal attention to each and every client and provide better customer services.
With cloud CRM keeping a track of each customer's interaction, every email sent and received from the client, phone call conversation and more, every customer gets a personalised attention from each service agent they talk. There are no more questions like – "Can you repeat the problem, please?" or " Please hold the line while I check your details.". Every service agent is already informed and better armed to serve the customer with a centralised database of customer details and previous interaction history.
Once the agents are well prepared for an interaction, they can quickly resolve customer issue and be more productive in customer service. These online CRM software features gives a perception of well organized, seamless data management and efficient team services, which improves the client's overall perception of how our company works and handles their customers.
Read More – Customer centric CRM, the way to go
3. Attentive customer support
Today's' customer need quick and one-the-move support for all his queries. If you are still switching spreadsheets to get customer information then it's time to switch to an automated system of a best CRM software.
Customer services through CRM Software enable the sales team to just click on a few buttons and get all of the information they need, to help the customer from a centralised database. Also, they can easily update contact records with new information or send email /SMS to its clients with just one click facilities.
Mobile sales apps in cloud CRM like SalesBabuCRM helps to bridge the gap between the sales team and a customer, by providing seamless support system. Agents are always connected via their smartphone and gadgets and provide real time support for every customer. Live location sharing and auto assignment of critical issue provide quick response system for customers who need immediate help and require our support.
These data-driven and effective strategies definitely help in improving your customer satisfaction rate and overall client experience.
Read More – Improve Your Customer Relationship Approach
4. Automated support system
Automation is the key to every successful business in today's world of technology and competitive customer service environment.
A good CRM software has automation in every segment of its software development. Starting with automated trackers to gather information about prospective leads, sending an automated email, auto notification, automated assignments of critical issues, quick quotation templates, sales order creation and more, everything is automated to provide a quick support system for our organisation.
Usually, good cloud CRM systems have marketing automation tools which help in updating the customers regularly about organisational news and viable offers. Also, automated email service helps to send personalised felicitations to customers on holidays. birthdays and other festive occasions, which can contain promo codes or discounts.
With CRM automated services, customer service possibilities are endless which forms a positive customer experience for our organisation.


5. Secure and scalable solution
No more waiting endlessly on a phone call for talking to a customer service agent due to the high volume of incoming calls. CRM provides scalable solutions for growing businesses by providing automated services and efficient customer support for every client.
Cloud based CRM softwares also help in providing cloud service security measures to keep customers data healthy and safe. Backup facilities make sure that customer's data is backed up with minimum downtime to provide robust support system to its customers.
Read More – Five Ways to Protect Your CRM Data in the Cloud
Customer experience is all about what the customer thinks about you and not what you think the customer experience is. This insight can only be understood with proper metrics and analytical data. Various information on customer service response times, case tracking, email sent/received, no. of our website visits, survey responses, CRM performance reports, and more, helps a business to understand how their customer support system is performing and its pain areas.
If your sales team have a long response time or your company is getting negative feedback in your metrics chats, then you know which areas need significant improvement. By keeping an eye on your metrics chart will definitely give you an insight on what should be your strategy for improving your customer support system.
Read More – Sales Analysis
Conclusion
We all know our customer support system is the face of our business. Branding is largely about faith which customers have on your service agents when they say "we care". Improving and maintaining your customer's trust is valuable in not only improving your customer base but also in creating a brand name for your service and customer support system.