Do you think managing a good customer relationship is easy? How do you convince your customers or clients to partner with you?
In the competitive business market businesses believe that maintaining a good relationship with customers can enhance sales, improve brand image and also increase the growth of the business. Customer centricity, customer service, and customer experience have been the buzzwords in today's world. Every company wants to keep its customers at the center of its organisational goals and put themselves in the shoes of their customers so they're aware of the experience they're evoking.
Using Customer Relationship Management software is the latest trend and a wonderful business strategy for any business. Let's talk about some important CRM trends for small businesses.
Supports Mobile Devices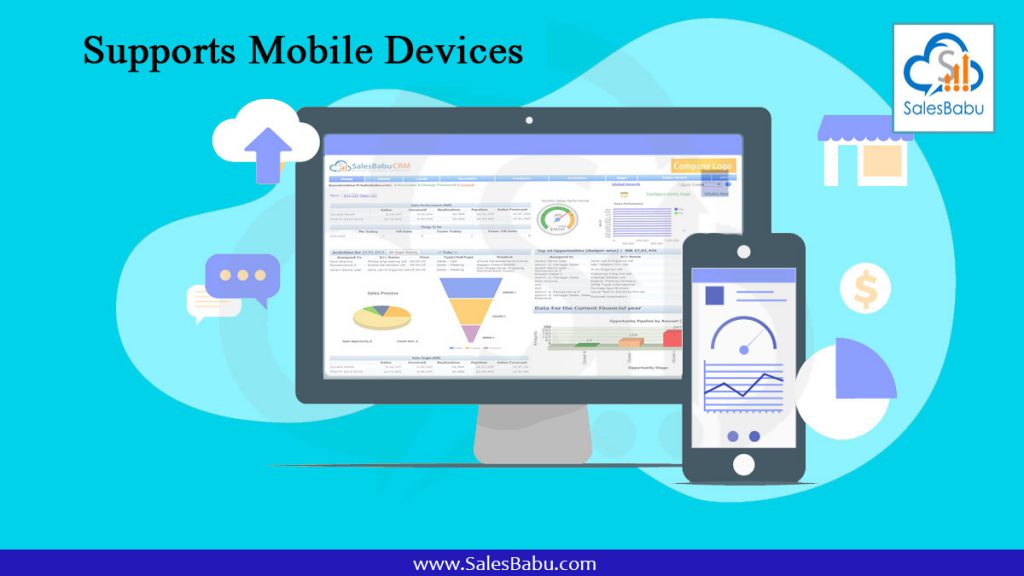 It is very important in today's scenario and in the world of competition, CRM solution providers cater to customers in every possible manner. Technology is changing with every passing day and customer demand and expectations are increasing too. CEO's or top management managers want to control and track the work performance of their employees. And they prefer being updated instantly over the phone. CRM on mobile is the best solution for top level management monitoring. It can be easily accessible on smartphones, tablets, Windows Phones and other web-enabled mobile devices. Mobile CRM allows employees who are at a remote location or on field or working from home to update and interact with customer data wherever they are. The SalesBabu mobile app lets employees do everything they could do with online CRM at their desktop. The best part is that you need not have to worry about security or privacy as all your data is safe and secure with cloud.
Read our blog – Top reasons why mobile CRM apps are good for your business
CRM With A Social and Collaborative Focus
CRM service providers are aware that they are required to integrate the online CRM software with social media platforms which requires a personal touch. These days most of the business firms are using social media platforms as a source of marketing strategy. If you want to grow business, first you are required to strengthen your relationships with your customers and this can more precisely be done via social media platforms (by interacting more with your customers).
Read our blog – Social Media – New Age Marketing
SaaS Delivery Models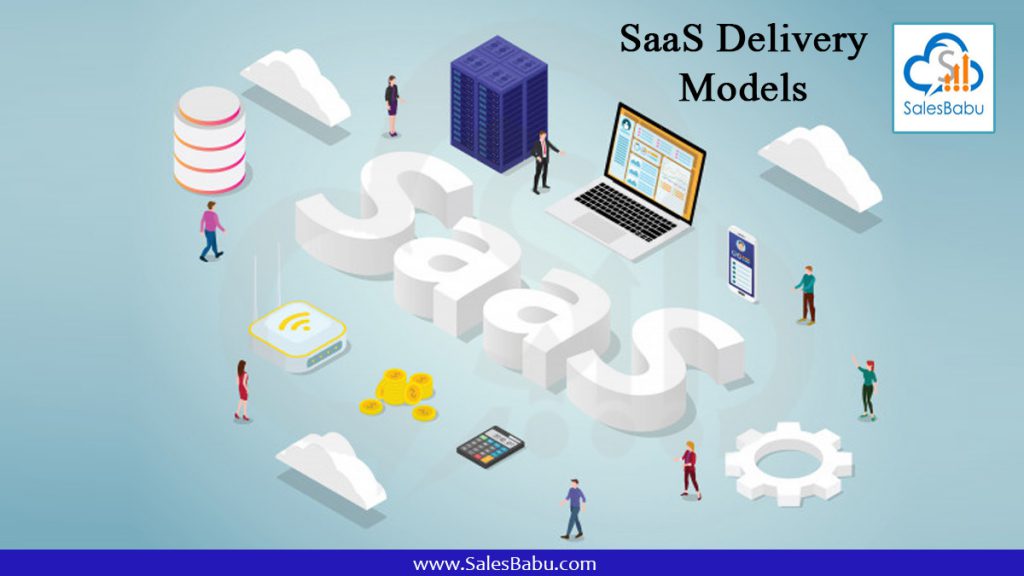 Software as a Service (SaaS) is a software where vendor or service provider distribution model provides applications and are made available to customers over a network, via the Internet. It is designed in such a way that it helps businesses to integrate the applications. The main thing to consider is how the new software will work with your existing software, as well as with future software applications you may need to purchase.
Read our blog – Why it makes sense for mid sized businesses to use CRM as a SaaS
Cloud based CRM trends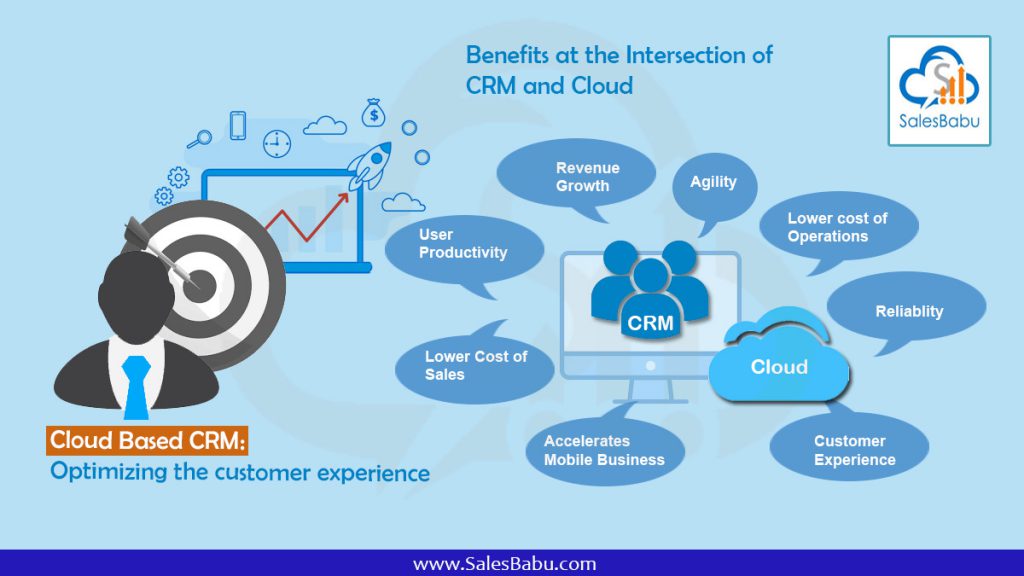 The cloud based CRM software means Customer Relationship Management software is being hosted in the cloud. It can be accessed through the internet by making things easier and simpler. You can access information from anywhere at anytime and carry out your business activities easily from any corner of the world. As you know that all the required information is stored in the cloud, you and your team can access data. Thus, the CRM in cloud computing can be easily maintained.
Through the cloud based CRM software your reps can work more easier and quicker without wasting much of the time in manual recordings. The cloud based CRM software helps him to access the information within his fingertips. The data is stored at a single platform which is easily available. It also has an user-friendly interface which makes it easy to be used.
Here are a few SalesBabu CRM software's emerging trends which will help your business to flourish in the market.
360 degree customer view
Evolved scratch pad
Cover letter
Invoicing option
Customized reports and MIS
Marketing automation software
Lead management software
Sales automation software
Lead tracker
Opportunity management
Quotation maker
Order management
Activity management
Accounts management
Speedometer and probability
To know more about the latest trends of SalesBabu CRM software, click here.


Personalized marketing
The basic challenge of personalized marketing is to find the right and best technology which fits the present era and business trend. One of the right automated tools which not only fits the present trend but also ensures productivity is the use of an online CRM software.
Customer Relationship Management software comes with automated features and functionalities that helps in business growth and customer satisfaction. The various functions of using online CRM software for marketing automation are –
Lead nurturing
One-to-one communication
Email and SMS campaigns
SalesBabu Online CRM Solution provides Marketing automation system which comes with amazing features and functionalities which enhances your marketing strategies and also remains trendy in the present era. Personalized messages, email and SMS campaigns can not go out of fashion or trend even in the future time period.
Read our blog – How CRM Boost Your Customer Service & Overall Customer Experience


Consumers expect companies to know more about them
A customer-to-business relationship is increasingly becoming more likely as the other human relationship. Most of the companies need to remember all the previous conversations with all the customers, understand the needs of customers and also their expectations, adjust the communication according to the customers. To enable all this, all you need is data of the customers which must be quickly accessible and accurate. Having a CRM connected to the tech stack is the best way to fix all these. CRM will allow all the different members of the team to store all the necessary data of customers and also about the previous conversations.
Businesses are automating more processes using CRM
Many of the top business owners are investing more in automation in recent years, which have placed automation in the front and center for their marketing and product. We can predict that CRM will become more synonymous with automation. For instance, you will use a chat box to communicate with the customers and solve all the help tickets automatically or using automated emails for the workflow to nurture all the sale leads down the funnel. With automation, many of the businesses will offer high-quality customer services also while optimizing the operational costs which increases the number of businesses, and CRMs continue to support new ways.
There are few barriers for the first time CRM users
65% of the professionals use CRM and 97% of the sales consider sales technology very important. However, that leaves almost one-third of the sales professionals are not using CRM. Some of the common barriers while adapting the CRM include reservations about the costs and lacking the resources and also knowledge of the tech to implement a CRM system. As CRM continues to be the trend of the businesses being cheaper, very simple and easy to implement, and also easy to use, these objections are becoming increasingly irrelevant.
Conclusion
Basically, cloud based CRM software is an automated solution that helps you to make the utmost use of technology in the present world. A good online CRM software has automation features in every segment of its software development. With online CRM automated services, customer service possibilities are endless which forms a positive customer experience for our organisation.


We at SalesBabu Cloud based CRM software always believe in customer satisfaction. Good Customer Service is the backbone for every business's growth and it's all about retaining your customers with you. SalesBabu Service CRM enables organizations to increase their customer service, business process, its revenue and market reliability in terms of customer and capital. Just make sure that you select the best CRM software which suits your business requirements. If you are still not using a cloud based CRM, then visit our website https://www.salesbabu.com/ at SalesBabuCRM Solutions and request for a free demo. We assure you to provide quality work and you will never regret investing on our cloud solutions.