Customer Relationship Management plays an important role in any organisation because of its flexibility in usage, helping to streamline the sales process and being able to access anywhere, anytime. Success or failure of every company depends – how good relationships are maintained with the customers. An effective management of customers enables a company to focus on openings of opportunities and streamlining all sales activities in the organisation.
With the implementation of the Sales force automation software, It is possible to manage and streamline the sales team. You can select an online CRM software, according to your need and the choice of business applications. CRM online software enables organizations to keep and track the record details of any service, marketing and sales team with the latest updates. It gives you real-time access to details of all activities, to ensure the best returns on your investment. Sales CRM software enables a company to pick up all activities related to sales and track their productivity. Software for customer relationship management helps companies to improve all marketing related efforts with its real-time trade intelligence and online campaign supervision.
It empowers you to reduce the cost and assist organizations to improve productivity with an organized work culture. Complete automation of a business process is an additional advantage with the usage of a sales force management system. It enhances the customer's happiness and helps in fast marketing and sales activities. CRM software gives useful applications to the companies that help them to ensure the better return on investment.
Automating the procedure of customer services, sales and marketing activities in an organization to improve the entire management process.
A CRM sales tool is a key to any businesses growth hence, companies need to manage the complete sales business process efficiently and effectively as possible. Here we have jot down how an online CRM sales software can help companies to be more connected with their loyal customers, improvisation of the business performance and to have a better stable growth of the company. SalesBabu is a best CRM tool, which helps the companies to add up more happy customers into their bouquet.
A customer relationship management online sales software is the most valuable tool, properly implemented and training provided to sales, administrator and management, then complication of using the CRM becomes negligible and the complete sales process is streamlined. Even companies can see more efficiency and sales revenue growth with a sales force team and online sales CRM solution.
The summary is that a CRM solution helps in driving sales and the company growth.


Seeking the Right Customers
CRM software deploys an important aspect in assisting sales professionals in transforming leads into prospects and, ultimately, converting prospects into sales orders. Without the utility of an online CRM system, leads generated with the support of marketing efforts may linger unconverted. The main problem behind this lack of conversion remains in the question of whether the marketing team's leads are being punctually assigned to the sales team. Determining the accurate customers is of great importance for assuring the success of a skillful sales team and achieving sales results effectively. This is where the utility of an online sales CRM tool sets off as indispensable.
Allocating leads to sales representatives is just the foremost step in a process that requires diligent nurturing. The optimum approach includes administration of an outstanding sales lead management system, which assures that leads progress towards fruitful sales closures. Management and team leaders frequently grapple with questions about the current status of these assigned leads: Are they being followed up systematically? At which stage in the sales journey do these leads currently sustain? Has a salesperson successfully converted the lead into a hot lead or an opportunity?
SalesBabu's sales force automation software delivers companies, whether they are SMEs or large enterprises, with a determination to streamline their sales teams, thereby regulating enhanced sales revenue. Online CRM platforms, when connected with third-party tools, can enhance the efficiency of marketing tools, such as email, social media, and marketing automation, in creating a larger number of new leads and transforming them into increased sales revenue, thanks to the labor of the sales team.
When sales force automation is used by sales and marketing teams, when they work with collaboration as team players, a complete view by the management of all the leads and prospects from time it's generated till the closure of the opportunity. The engagement of the communications done to turn prospects into customers are well reviewed by the team heads to know the productivity of a sales team.
To get the Lead volume online CRM tool is the best
SalesBabu best CRM online tools are used to track the customers and the salesperson productivity.
Online marketing email campaigns can be done with the CRM software and it is minimizing the expenditure of using another third party tool.
To track the status of the lead conversion and having a summarized report is possible with an online CRM system.
Leads management is very important for any business hence that is possible with the sales force management software.
Read our blog
CRM software helps the companies to build sustainable relationship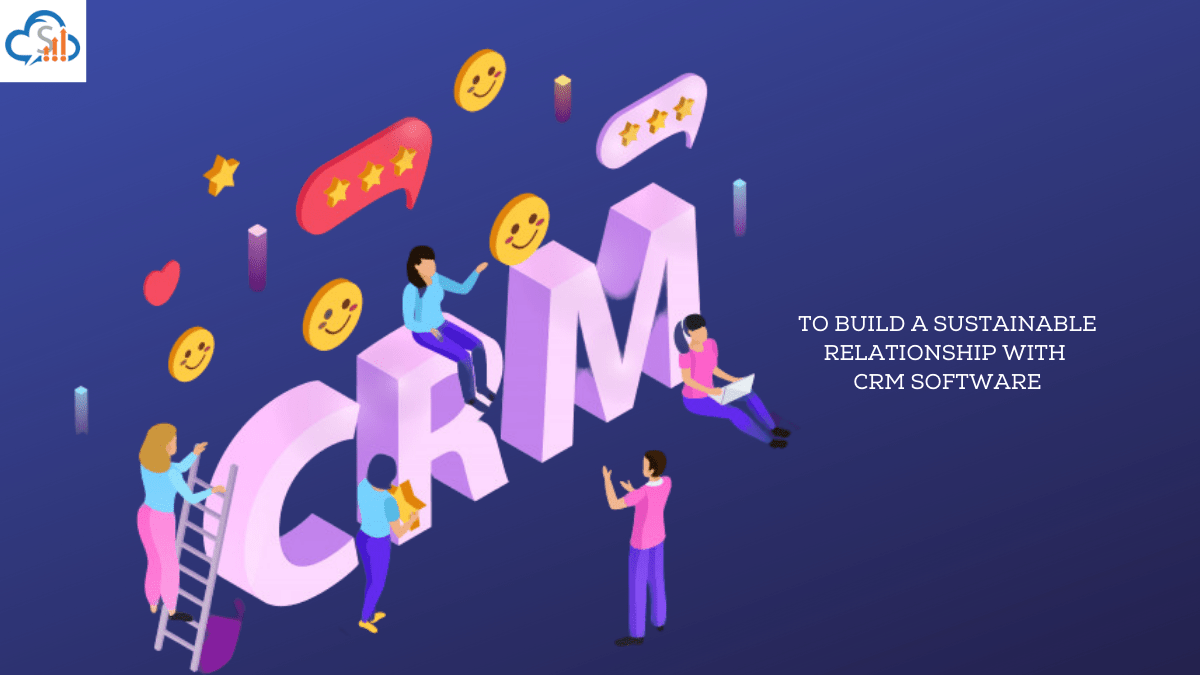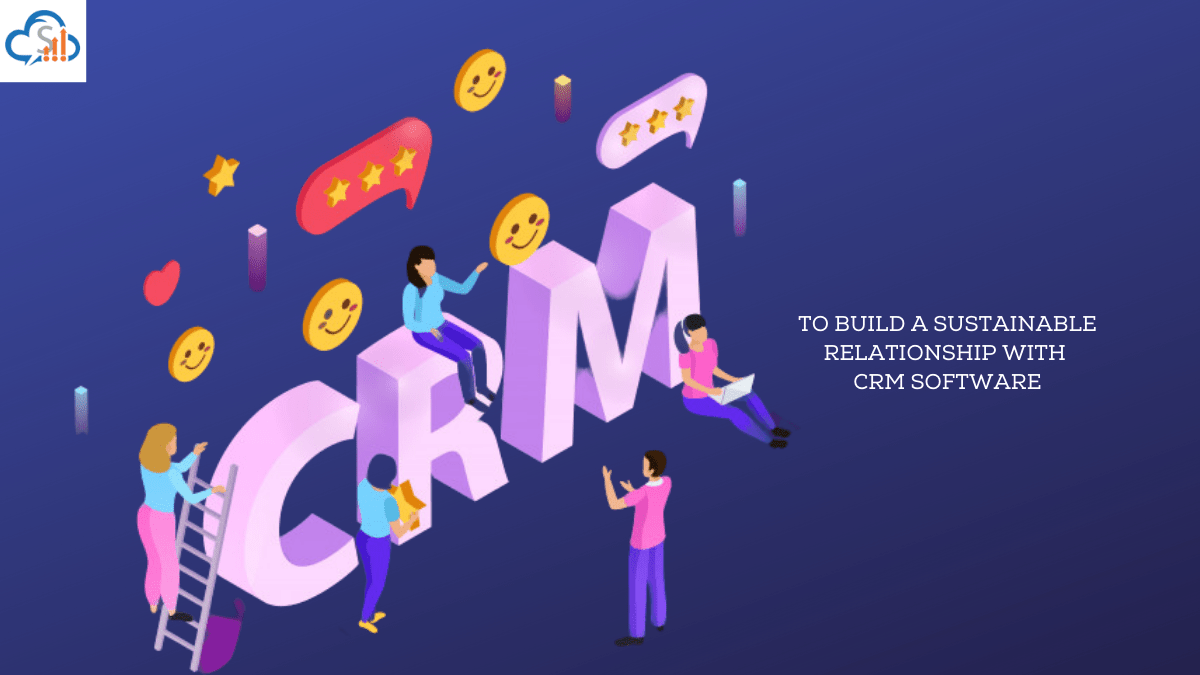 Many of them have realised that having a good sustainable relationship with the customers, which makes the business successful. SalesBabu CRM system is developed to maintain and understand the customer's businesses from their process, building a strong sustainable relationship with trust and mutual way success.
Understanding companies pain areas and their challenges – On allotting the customer lead, the salesperson has to find out from the customers their necessity of implementing the sales CRM, what are the challenges they have been facing without the usage of online CRM and what is the preference of tools to be integrated for a smooth usage of a CRM system. Briefing the companies about resolving the pain areas, the connecting the preferences for the proper exchange of the information into the CRM sales tool with the regular follow-up action taken by their sales team has been recorded as task notes. These updates are helping a salesperson for his next time quick review on the followup from where he had stopped the conversation.
Engagement with customers – The engagement of a salesperson increases as the lead is getting converted to an opportunity. Salespeople understand the customer's requirement, challenges and recommend an appropriate product which suits the customers requirement. On confirmation with product detailing, demonstrating, queries clarifying – a budgetary quotation is shared with the customer. The complete stage progress with the customer is updated in real-time over a sales CRM tool. Providing additional information to the customers in time is helping to strengthen the relationship with them. Tracking of the progress and conversion of the sales order is reviewed by the management over an user dashboard.
Regular one to one interactions – In the businesses customers interactions after sales is very important. Salesperson and customer support team, they have to maintain customer interaction by providing the new information on the products, blogs, testimonials and getting the feedback on the product usage. One to one interactions with loyal customers, the company will have better personal experiences with them on their challenges or feedback on ease of using the CRM solution.
Customer help desk service for the customers issues or queries handling.
Loyal customers retention with the CRM software possible
Issues or queries resolution will happen faster with the help of online CRM software.
Customer satisfaction feedback forms help in the increase of loyal customers.
Improving the customer retention by providing on time support and getting new references for the new business.
Optimize your marketing – CRM will allow you to have a more targeted and cost-efficient marketing program, specifically email marketing campaigns. By understanding the needs and behavior of your customer, you will be able to identify the proper time to promote your product and use marketing automation provided by a CRM system to your advantage. A CRM system will also help you divide your customers and give you insight into which are the more profitable customer groups. By using this information, you will be able to set up appropriate promotions for your groups and execute them at the proper time. By optimizing your marketing resources in this manner, you can provide yourself the best possible chance of increasing your revenue.
Improve customer satisfaction – One of the main benefits of using a customer relationship management system is improving customer service through storing secure customer data. By using this strategy, all dealings which involve servicing, marketing, and selling your products and services to your customers can be conducted in an organized and systematic way. You can also use CRM software to offer better service to customers through an improved understanding of their problems. For example, if you need to sort out an issue for a customer, your representatives will be able to reclaim all activity concerning that customer, including past purchases, preferences, and anything else that can help in finding a solution quickly. In this way, you will be able to use CRM to receive continuous feedback from your customers regarding your products and services.
Read our blog
Conclusion
The best CRM software by SalesBabu, which allows the companies to improve customer relations even with a Mobile CRM app. Incorporated data and all instant updates, helping companies to improve the reporting system which enables the organisation to close early deals in very less time. Sales CRM provides a company a complete view of the whole sales cycle or pipeline sales, trends of sales and opportunities. Customer Relationship Management Software enables the company to increase the efficiency of the sales force team. It also helps the company in reducing cost of operations. Clutch and grasp all opportunities with a focussed and professional approach. Automation of tasks helps organisations to improve the workflow.


CRM Software helps you to capture maximum information about the requirements of a customer. CRM software empowers companies to manage their many contacts for a single customer and keep the entire record of past interaction with the customers. It assists sales managers of the organisation to monitor real-time activities of all team members to forecast exact sales and enables them to plan as per the need of organisation. Online CRMsoftware is a cloud-based application, which allows companies to do the follow up of all sales leads cost-effectively, managers can easily assign the leads to an efficient sales team member in real-time.
Sales force automation software is able to manage loyal customers, who are the core of a business and all their information maintained in a centralized database. CRM software helps in a strategic business approach which collaborates the technology, internal business processes, staff and data management of the entire company with a goal of retaining loyal customers and adding up new customers.