A business venture always dreams for a world where you knew exactly what your clients want, how they got there, and that to win them over, all you had to do was to provide the appropriate data faster than your competition.
But that sort of sales experience may always remain a dream. However, modern softwares help us to streamline our overall sales experience.
Lead management is one such feature that helps businesses track and optimize their entire sales process.
What is Lead Management?
Lead management is a set of systematic methods, process, and practices designed to generate new potential business clients, obtained through a variety of marketing campaigns or other sources.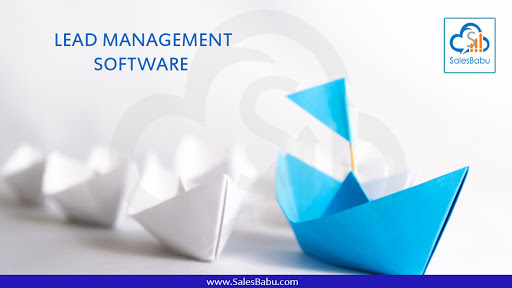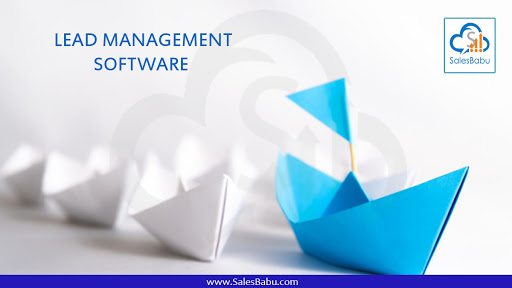 Lead management software (LMS) is a system, that keeps all your lead contact details, sources, preferred product details and more all the while tracking and converting them to a prospective client. This helps in tracking leads without missing any point of converting them into a prospective client.
Customer relationship management software(CRM) and Lead Management softwares system(LMS) both can be used to track and manage your prospective clients but the only basic difference is that CRM softwares provide a much wider range of after sales services and other functionalities apart from being just a Lead management tool.
Best lead Management softwares and CRMs in the market, provide various advantages on how you can easily store all the details of the customers and prospects in an integrated location. Once you have entered the lead or enquiry details in the software then you can create different activities and task to follow-ups the lead through emails, meetings, appointments. Also, you can auto assign these lead to appropriate sales or management team to track them efficiently and reduce overall lead conversion time.
CRM softwares also assists business with after sales facilities like ERP, Inventory management and helpdesk services which provides a one-stop solution for all business needs from generating a lead to converting them to a satisfied and loyal customer.
Why is Lead Management important?
Lead management is the backbone of a successful sales operation process. A lead tracking software covers the first step in the sales cycle to create qualified opportunities, and ultimately, satisfied customers.
The process of effective management of leads helps businesses understand which strategies are bringing in the best leads, so you can optimize your sales and marketing strategies to be more productive. Additionally, since lead management stores every contact's complete history of interactions with your company, you can analyze how a person can be or was converted from a prospect to a customer. With these statistical data, sales and marketing teams can be optimised to go on the same path for similar leads.
With automated sales lead trackers, companies can reduce the lead response time considerably which is the bottom line of capturing a prospective client.
What Is a Lead?
A lead is an individual or business who has probable interest in your company's product or service in some way or type.
Leads can be received from various sources like marketing campaigns, social media, public event and more. The first step of a lead Management system would be to understand the exact requirement of the lead and then proceed further with a customised approach on this requirement.
Let's understand the different phases of online lead management and how it's useful for optimizing your lead conversion rate.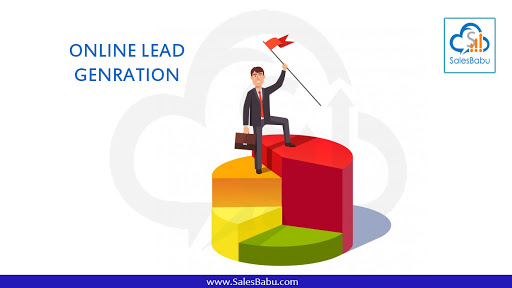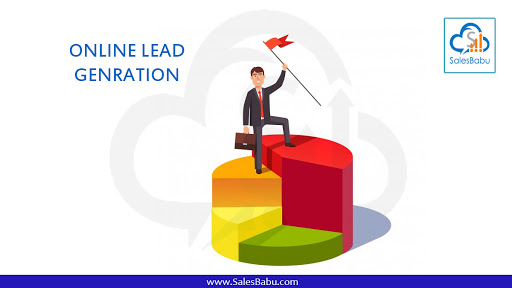 Lead generation is the process of attracting and converting prospects into someone who has indicated interest in your company's product or service.
Our business can create consumer interest and inquiry into our products or services through a range of marketing tactics like blog posts, advertisements, white papers, social media, events, and PR campaigns.
Along with these generic events, we can understand our prospect leads by categorizing them into different segments of audiences and make customer centric marketing and sales strategies.
Various categories which can segment clients can be based on their
Demographics: leads background, age, geographical location, gender, profession and more. This also includes their business needs and pain points.
Behaviors: the type of business model they have and product of interest, what kind of information or services they're looking for.
Sources: which source led them to us. Is it conferences? Referral programs? Social activity?Word of mouth? and more.
These and many more other parameters to understand your incoming stranger or lead will help you to give business model and services according to their budget, business needs etc. With Online Sales Lead Management apps and tools, every minute to important details about a lead can be documented in a centralised database of the contacts. These contact details can be used to track and manage leads with complete knowledge about their whereabouts and interested products.
With the help of these sales lead app, we can avoid lead leakages and can create a systematic approach to manage your customer with minimum no. of lost and ambiguous client interactions.
Sale and marketing team have complete knowledge about the customer before even approaching them which helps them to make more client centric marketing campaigns, presentations and demos.
Lead tracking is the process of actively monitoring where leads are in the sales and marketing funnel, and pursuing them with appropriate actions to move the lead to the next stage and work towards closing the sale.
Lead Tracking softwares create a systematic process to follow and capture every interaction with a lead. Sales lead Trackers helps to create follow up task and activities to make future contacts with the leads based on their present call or interaction session. With a continuous and systematic approach to reach and track lead, we don't miss any appointments and create futuristic plans for our next move to convert our lead to a prospect lead.
Complete view on client interest and other preferences are documented in online lead Management tool database, which helps to regulate your leads further tracking and management.
Lead tracking software helps to fill gaps and blind spots in the marketing and sales processes. An estimated 75 percent of marketers have trouble calculating ROI because they don't know the expectation of their clients. Meanwhile, 42 percent of sales reps feel they don't have enough information before making a call or interaction with clients.
Best lead management softwares help in auto assignments of leads to sales and service agents based on region, specific qualification or other predefined parameters configured in the software. These functionalities not only helps in reducing the overall lead conversion rate but also help in managing the sales team's workload efficiently.
Automated functionality in Lead Management system, not only help to create and auto assign leads and follow up events to the sales team , but also provide live location updates on sales and marketing team members. This helps the service team manager to track the location of every sales representative and assign leads based on it. By distributing leads to the right person and region, the sales team can prioritize their work and provide better output for lead conversions.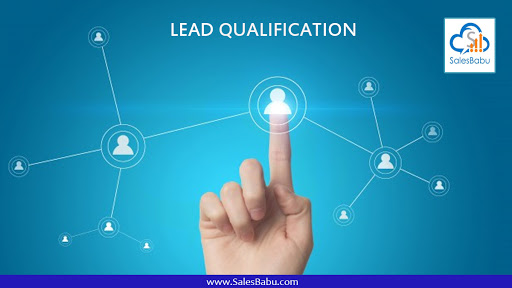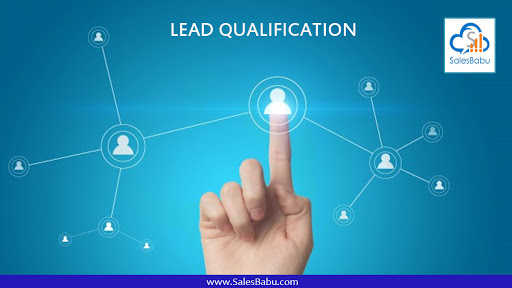 Lead qualification is the process to determine whether or not a prospect fits your ideal customer profile (ICP) ,is he really interested in your offers and services, and most importantly has a high chance of being a successful long lasting customer.
The process of filtering through thousands of opportunities and incoming leads to find the most suited ones is called lead qualification in the lead management tool.This is an integral part of the sales process. With this sales qualification process, sales and marketing teams can prioritize their activities and make more futuristic campaigns and strategies.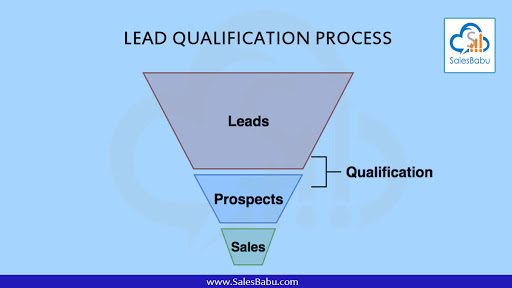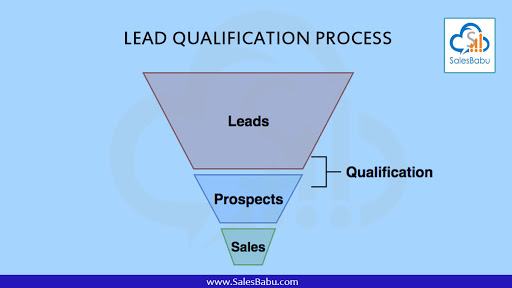 Once a Lead is qualified to be tracked further, various activities are created to facilitate them to become a qualified opportunity. Numerous software features like product specifications, documentation regarding the complete sales process will be sent to the leads along with different company's portfolio to make sure, that all the required details are clearly mentioned and prospective clients are well aware of the product and company's details.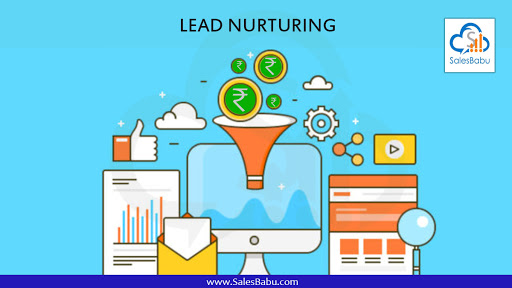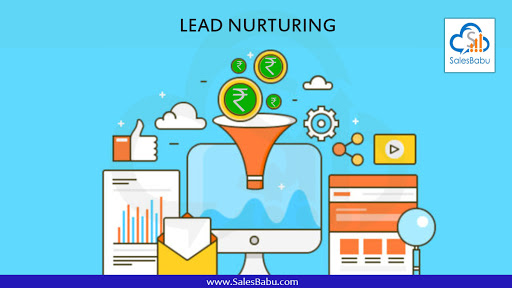 A nurtured leads produce, on average, a 20% increase in sales opportunities versus non-nurtured leads.
Automated lead nurturing in Lead management tools, allows systematic tracking of lead engagements with your content and site through emails, SMSs, blog, social media and more. That means you can create customised details for the client so that he is constantly aware of your business deals, product details and service. With these functionalities, companies make sure that customers never forget and sideline your offer while making his final decision on sales purchase.
Generally, companies who excel at lead nurturing generate 50% more sales leads at 33% lower cost.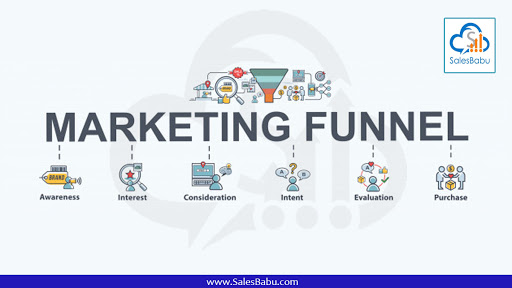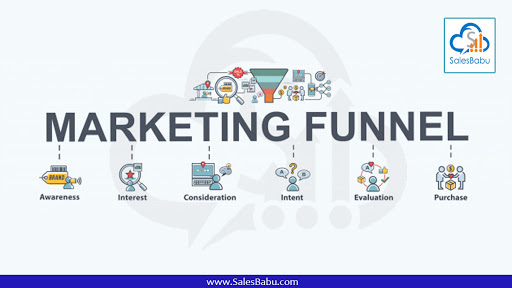 We can also demonstrate and quote our positive feedbacks received from a loyal and old customer, which will act as a good marketing strategy to keep our leads favour towards our product and company services.
A prospective customer not only wants details on the interested product but also wants to know about vendor policy and after sales services. With Lead Management system, free demos and trials are provided which facilitates the client to understand the whereabouts of our processes and other after sales policies.
Also,with numerous reports and data metrics on uninterested and dead leads in Sales lead management app, we can send regular updates on our current products and services which can also help get them interested incase they have a second thought or are unhappy with their current vendor and looking for a change.
Wrapping up
An online lead Management tool like SalesBabuCRM not only is a perfect blend for handling your sales Lifecycle but also provides many other functionalities of giving after sales,ERP and inventory management support.