Sales automation software techniques enable organizations to automate their complete sales process. This helps companies to take accurate sales reports and enable them to do accurate sales forecasts with Sales Funnel. The traditional way of reporting is a manual process of collecting data and aggregating the financial information by working on excel sheets as well on the paperwork. This effect of daily work of the salesperson is reducing the productivity of an organization. Majority of the companies are still on a traditional way of working pattern, which is a time consuming process of obtaining the information from different departments and preparing the sales forecast, providing to the decision makers – how to improve the sales revenue.
But now the whole process has been changed, Sales Force Automation (SFA) can maintain and execute all sales processes, synchronizing the entire hectic task by a couple of clicks. Online sales CRM software enables companies to monitor the progress of the sales people, completed or assigned tasks and their day to day productivity over a single screen. This transforms the working style of the salesperson and enables them to achieve a new level of success. CRM enables organizations to categorize & segregation of those potential customers, who are important because of their continuous relationship with them and tracking the detailed records available in the organization. CRM helps out the Sales Managers and CEO's to make better business decisions on their sales business process and enhance it to boost the Sales Tier.
Work Challenges to Enhance Sales Productivity
How to handle Leads?
Leads are generated through various sources. Track the source and distribute the leads as early as possible, so that salesperson starts nurturing the lead. Through the sales automation software, make sure the salesperson understands the requirements of the customer properly and provide an appropriate solution.
How to validate potential enquiries?
With the sales force automation (SFA) using the key element of a lead contact record. Examining the available contact record likewise contact person name, his email address, location, IP address, which landing page he filled enquiry, requirement, etc., able to derive the lead quality and potentiality of the contact details. Potential lead validating is also looking into the leads generated by the marketing campaigns runned and what are the conversions.
Read our blog
How to do IN-HOUSE Lead Generation?
Usually the leads generated in-house are worth more than outsourcing. The tools helping to generate in house are LinkedIn, Webinar, Quora, Slideshare, telemarketing, emails, sms. The leads generated are punched and nurtured in the sales automation software and assigned to the sales people for further follow ups.
How to measure salesperson Daily Work Productivity?
How is the salesperson doing calls and what are the reasonable calls made. What are the sales conversations expected, follow up calls details updated into the daily tasks. Over the sales funnel available in sales force automation (SFA), daily work productivity can be measured.

How to define daily Work tasks?
Daily schedule every morning over an email to know today's planned tasks are aligned. Also the alerts of a sales CRM App.



Is it possible to keep track of all the Sales Activities?
Yes , as many as a number of activities can be tracked within online sales CRM software. It helps the necessary activities track depending on the type of product or service, status wise, lead source wise, industry wise, city or state or country wise.
Is it possible to enhance Salesperson productivity?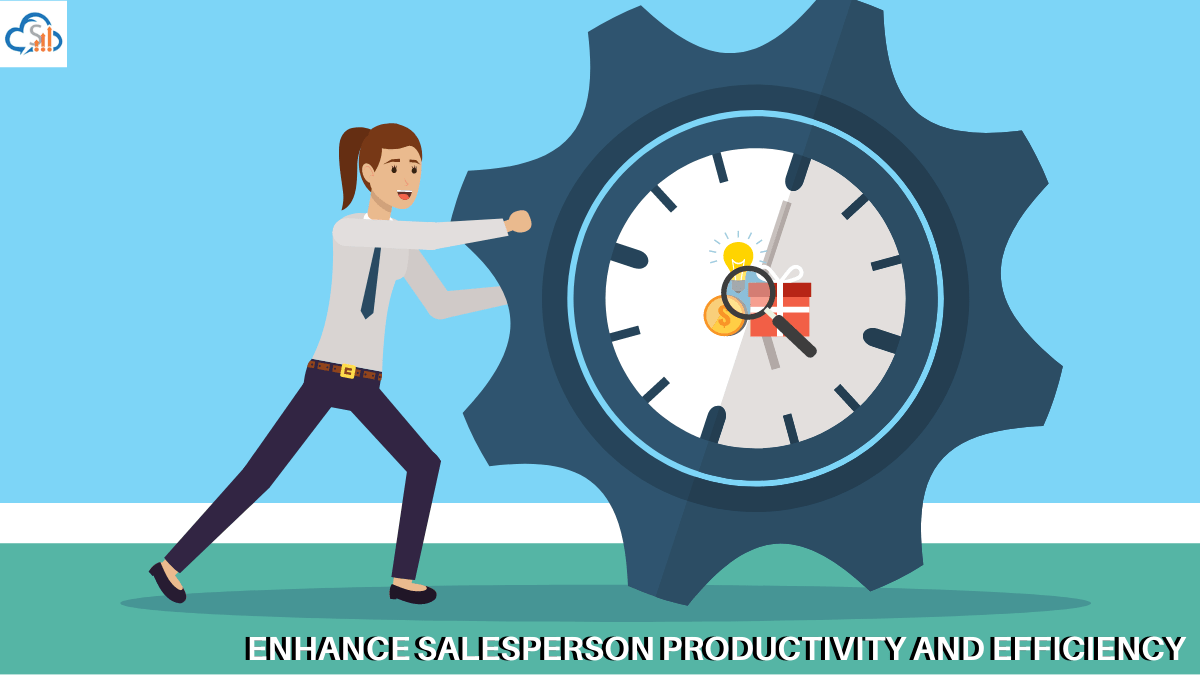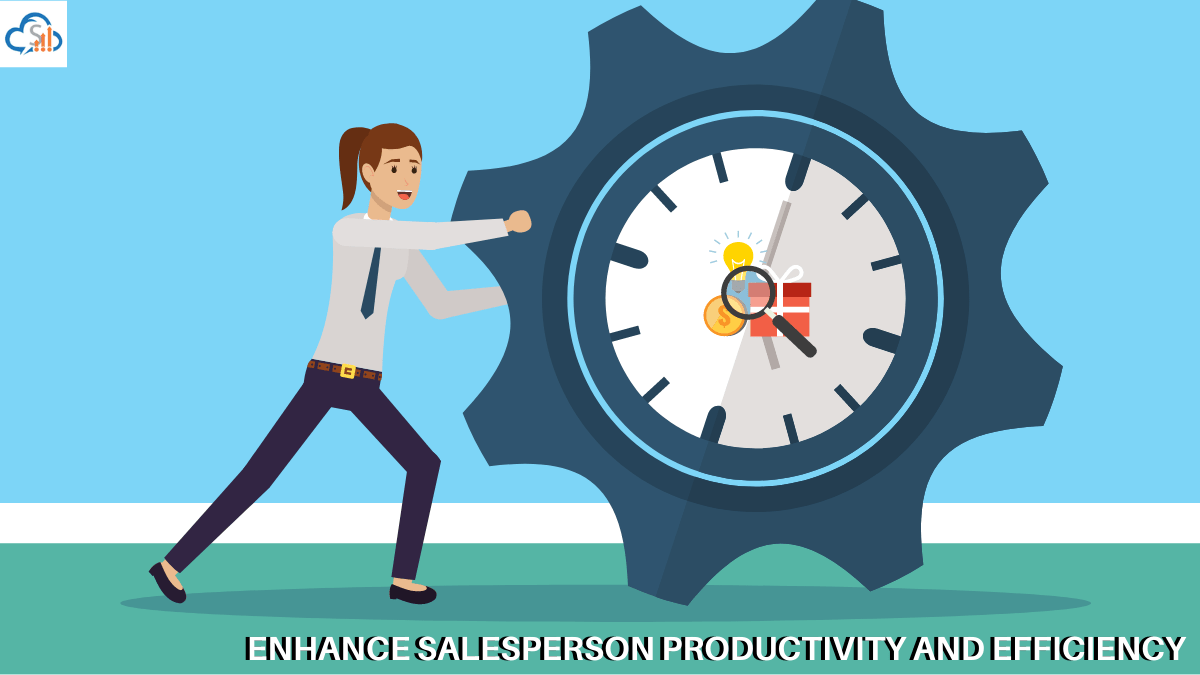 Sales team's attitude and motivation can be enhanced by giving them some attention, so that management can improve salesperson sales productivity. Boosting the sales team to sell better by automating the repetitive tasks which are not attended for long, scheduling the meeting tasks, assigning the combination of work sales and marketing, provide them the sales tools for being flexible – mobile sales CRM app and finally give the recognition for a well done work.
How to make automatic price proposals?
Online sales CRM software helps in creating detailed proposals, attractive which gives a professional touch. While preparing the proposal, the salesperson can customize as per the customers requirement and add the templates required for the proposal.
Read our blog
How to manage customer orders automatically?
Sales force automation (SFA) CRM provides the record of the sales order fulfillment, through the said function it can track order stages. Sales Orders stages provides description on confirmation of sales stage changes.
Is it possible to get Notification Reminder against the upcoming task?
Yes it is possible to set notification reminders both date and time for the upcoming task.
How to manage all contact and their Priority Level?
In the online sales CRM Software, storing and managing contacts means to have a clear view of the customers' benefit of your business. Salesperson making it a priority level, by assigning a reminder task for the said customer some time later, helping to get and grow the network by getting a word of mouth.
How CRM helps YOU to Boost Sales Productivity?
Streamline your Sales Force
Sales automation software enables companies to reduce the cost of the sales process and its operation cost. It also streamline the entire Pre & post sales business. Online sales CRM software helps sales staff to manage their inquiries, customer databases, make automated quotation and manage customer sales orders.
Inquiry Validation
Lead validation is a crucial part of every business, sales automation software enables companies to nurture your potential lead from large Inquiry Pools. We are all aware, it is an ongoing process to check the interest level of your customer, whether he is genuine or not and it is not an easy task. This helps companies to filter out bogus leads and enable them to do more effective follow up with interested clients to enhance your sales funnel.
Read our blog
Track Salesperson productivity
Online sales CRM software enables companies to track their sales and salesperson productivity. This helps with the current status of the sales process and accordingly is able to forecast the Sales funnel. CRM enables you to check each salesperson's daily work, whether he has done or still his defined task is pending, so that managers can guide the salesperson or can advise the subordinate accordingly.


Establishes Repeatable Process
A CRM establishes a unified, repeatable sales process for all your salespeople. This again will establish uniformity between salespeople. If there are no standardized sales processes, there will be inconsistency and confusion. By implementing your company's sales process into a CRM, there will be clarity and unity.
Lower Sales Costs
Salespeople know that it is much easier, and cheaper to hold on to customers than get new ones. With a consolidated sales messaging and sales process, trust with your customers will be established which will make them more likely to make future purchases. A CRM will generate greater brand visibility as well, improving the authority and credibility of your business. This is done through improved sales efficiency, better sales effectiveness, increased cross-selling opportunities, reduced closing time, and unwrapped referral business.
Improves Customer Service
A customer relationship management system will allow your sales team members to gain complete access to the history of each customer. When they have information on the customer before they interact with them, the salespeople will be better equipped to share the right sales messaging with them at the proper time. These interactions will illegitimate more successful sales. In a customer relationship management system, you will be able to enter your list of leads and customers and create customized fields where each and every member of the sales team might leave notes and observations for other members of the sales team who will interact with those leads.
Conclusion
SalesBabu sales automation software is an intense solution differentiating from others with the available benefits in helping how to reduce the operating costs, improving the customer service and moreover streamlining the complete sales operation.
When it comes to the salesperson productivity, CRM is providing to schedule and report the sales calls, convert the sales orders from the pipeline opportunities, able to check the order stages, helping to track the leads and also able to manage the loyal customers for getting the future orders.